20+ Best Tech Gifts for Men | 2018
Whether it's birthday or anniversary or valentines, deciding the unique gift for boys or men is really a confusing job. And when he is a true gadget lover then this confusing job becomes tougher. Well, here I am to help you in choosing the best tech gifts for men. I have a lot of unique tech gift ideas for him that you can buy and make your man happy.
This list of gadget gifts for men contains gifts from all price range. Choose the price range that suits your budget. But really it's not that the price matters, it's the gift that brings that cute smile on his face. According to me, all these electronic gifts for men are best. But you can modify them as per your taste. I have mentioned many other links to widen your options further.
Core i3 laptops Start at Rs. 21990
Core i3 laptops Start at Rs. 21990
Best Tech Gift for Men
This list has best techie gifts for him. I hope you will love this list and would buy one for your loved ones.
1. Microsoft Xbox One X 1TB Console: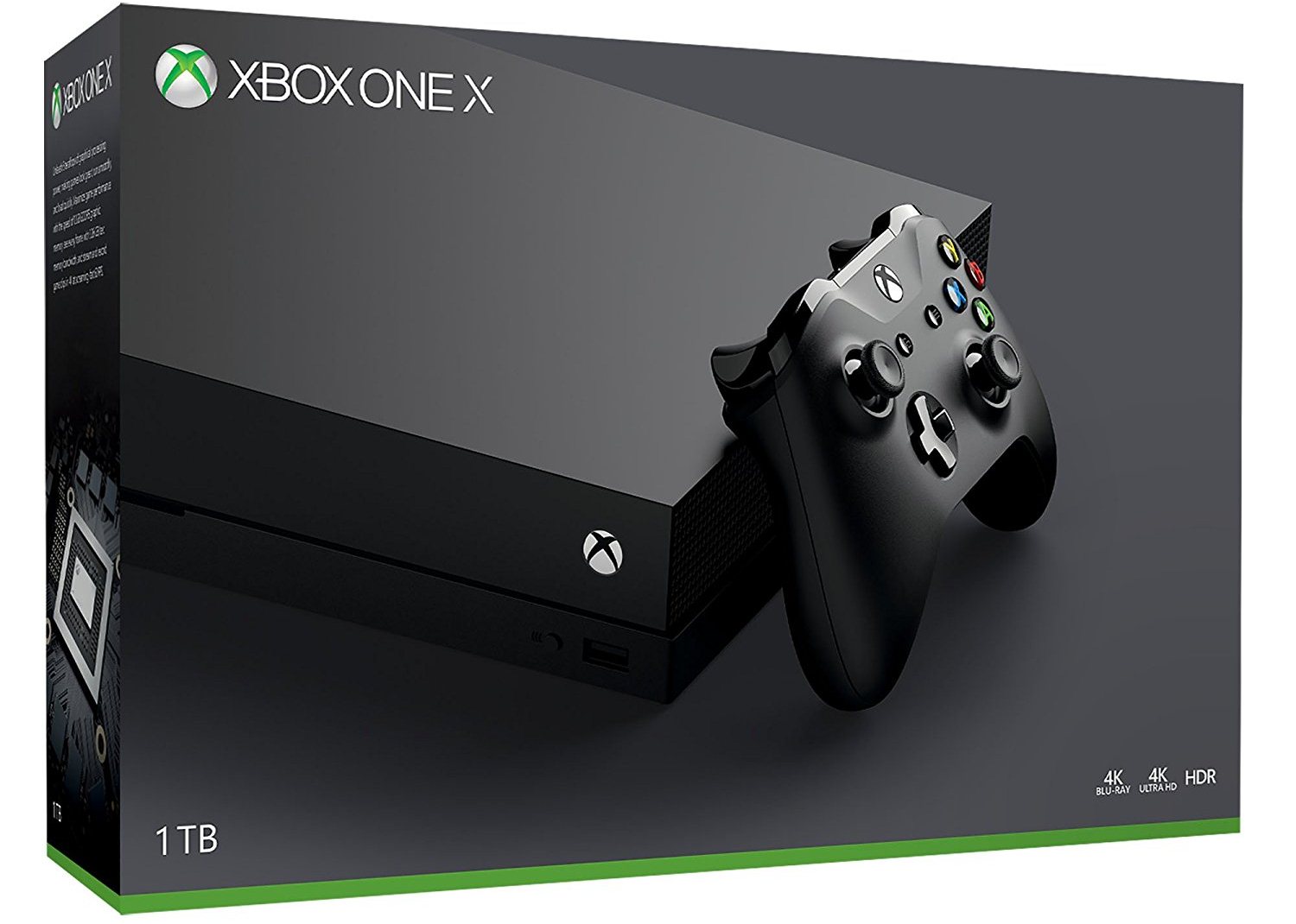 Every man in the world would definitely love this Microsoft Xbox One X as a gift. It is world's most powerful gaming console with 40% more power than any other console. He will lose in this console because of its true 4K gaming with 2160p frame buffers and brilliant graphics details with High Dynamic Range. All games run smoothly, look amazing, and load quickly on 1080p screens.
If you are thinking this to gift your tech lover boyfriend or husband, I know you love him more than anything in this world and he will feel the same after receiving this from you as a gift.
Price: Rs. 44,900
Buy Now: Amazon
2. OnePlus 6T:
Tech gift list would be incomplete if it doesn't contain a smartphone. OnePlus 6T is the best smartphone that anybody could gift to their loved ones. It has all the features that a tech guy want in his phone whether it is the best camera or more battery or better processor for gaming. Your tech guy will definitely fall in love with the look of this smartphone.
Price: Rs. 34,999
Buy Now: OnePlus 6T
Read More, Best Home Theater Systems
3. Xiaomi Redmi Note 5 Pro:
If you don't have a bigger budget for smartphone and want to buy a decent smartphone with great specifications, buy Redmi Note 5 pro smartphone. It is the best smartphone under Rs. 15000. It has good RAM and battery.
Price: Rs. 14,999
Buy now: Flipkart
More recommendations for Best Tech Gifts for Men if you don't want to buy a gaming console:
Best tech gifts for men under Rs. 10000
This is the list of best technology gifts for men under Rs. 10000. It has many good options that you will definitely love to gift your man.
4. Amazon Echo
The Amazon Eco will be the perfect tech gift for your lazy man. The Echo connects to Alexa-a cloud-based voice service-to play music, set alarms, and timers, provide information, check your calendar, weather, and sports scores, manage to-do and shopping lists, control smart home devices, and more-instantly. Just ask for a song, artist, or genre and it can play music from your favorite services like Amazon Prime Music, Saavn, TuneIn, and more.
It has powerful speakers that fill the room with immersive, 360° omnidirectional audio, and deliver crisp vocals and dynamic bass response. With seven microphones, beam-forming technology, and noise cancellation, Echo can hear your man from any direction- even in noisy environments or while playing music.
Alexa can control lights, switches, and more with compatible connected devices from Philips, Syska, and others. Just ask Alexa to order food from Zomato, request a ride from Ola, book a carpenter from Urbanclap, and more. It is getting smarter day by day and adding new features and skills. 
Isn't this is one of the perfect tech gifts for men who are deeply indulged in technology?
Price: Rs. 9,999
Buy Now: Amazon
5. Ultimate Ears Boom 2 Phantom Edition Bluetooth Speakers :
UE BOOM 2 is designed to enjoy music anywhere and anytime. It has a portable design so you can bring the music anywhere. It's waterproof, shockproof and crafted from the sexiest and most uninhibited premium materials known to man. The UE Boom 2 is insanely good, loud and has 360 degrees sound with deep bass. All these features make it a great tech gift for your music lover man.
Price: Rs. 9,990
Buy Now: Amazon
6. SJCam SJ5000X Elite Wi-Fi Action Camera: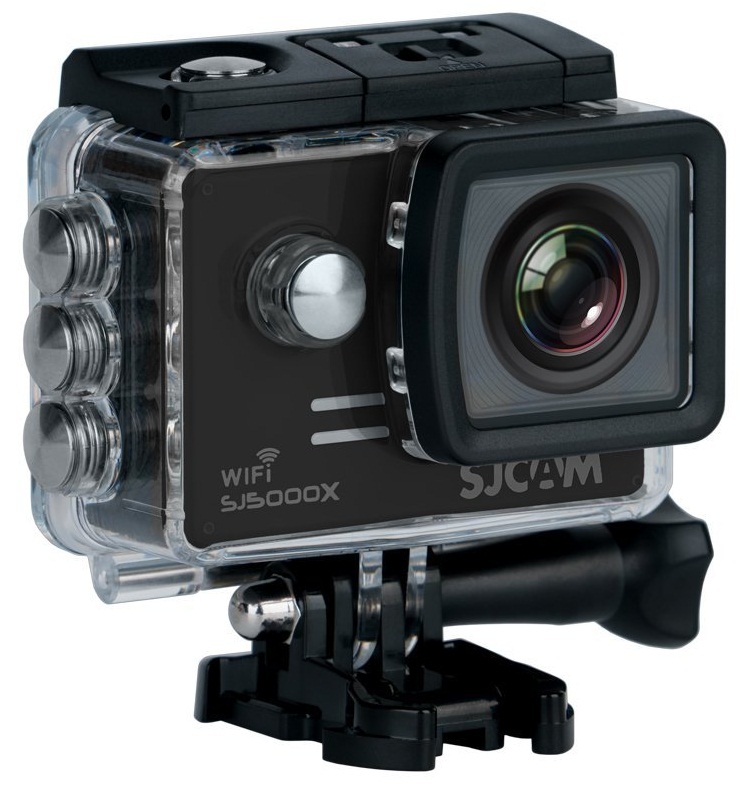 If your man is on the sports field or in the videography field, action camera will be the good gift for him. SJ5000X Elite action camera is very fast and captures a high-quality image. It has massive storage space and gives 12MP photos and 4k, 2k, 1080p resolution video.  It has a Built-in Wifi, smart design, slim look which makes it easy to carry.
You can control this action camera remotely so that you can view and share your contents timely. This action camera is waterproof up to 98feet. The best feature of this action camera is a high-definition digital motion video recording. 
Price: Rs. 8,790
Buy Now:  Amazon
Read More, 5 Best Action Camera you can buy
7. Infocus Vision 3:
If you want to gift a decent smartphone under Rs. 7000 as the gift for your guy, Infocus Vision 3 is the best option for you. It has the great dual camera and ample battery in this price segment. You can check the Infocus Vision 3 review here.
Price: Rs. 6,999
Buy Now: Amazon
8. Fujifilm Instax Mini 9 Joy Box: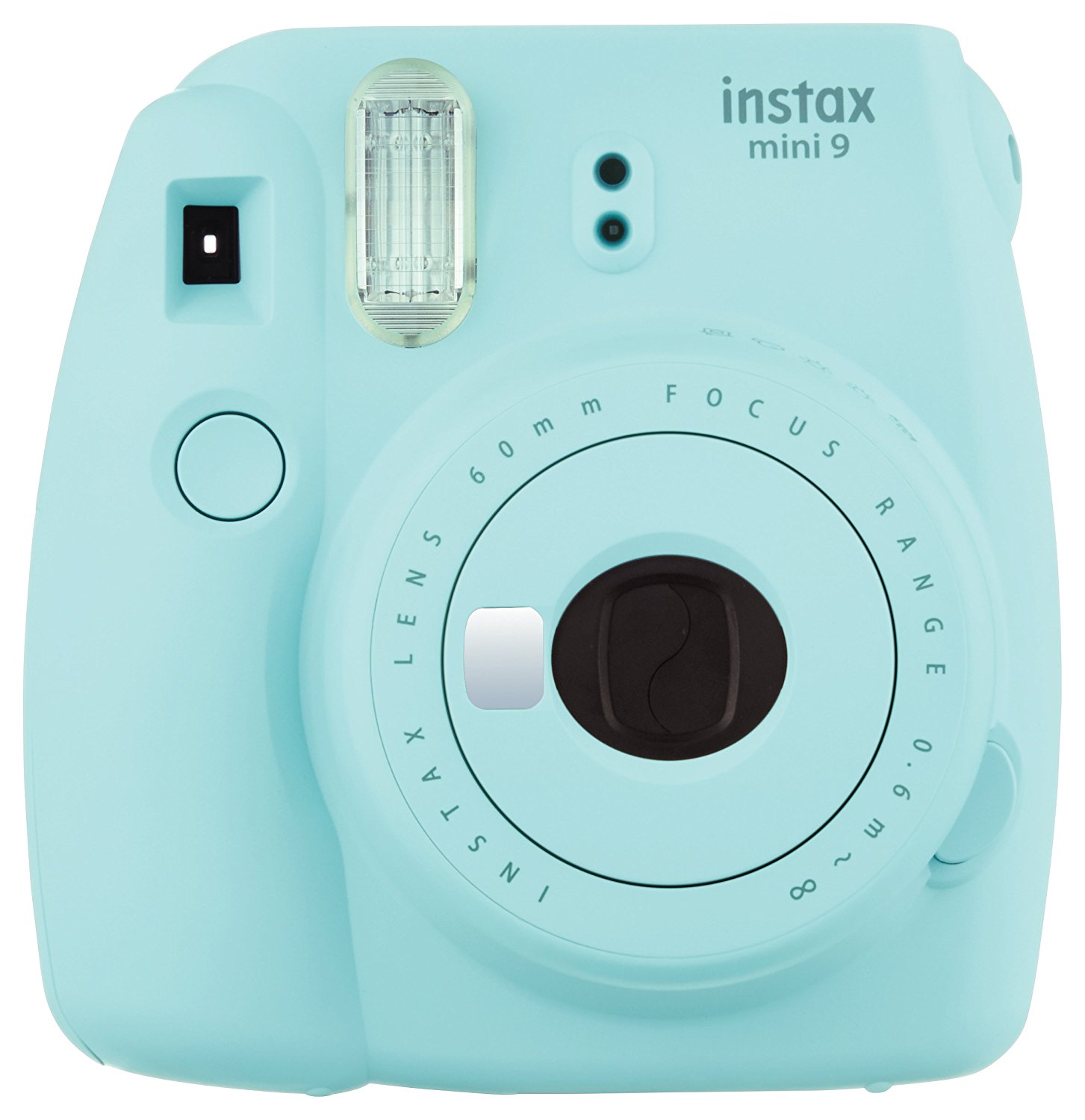 This antique tech gift would make receiver all nostalgic. The Polaroid camera gives an instant print of the photo. Fujifilm is one of the known company in camera industry and has good polaroid camera range. If your man loves photography then this polaroid camera will make him very happy. Do gift this latest tech gift to him. It is one of the best technology gifts for men who love photography.
Price: Rs. 6,499
Buy Now: Amazon
9. Kindle E-reader: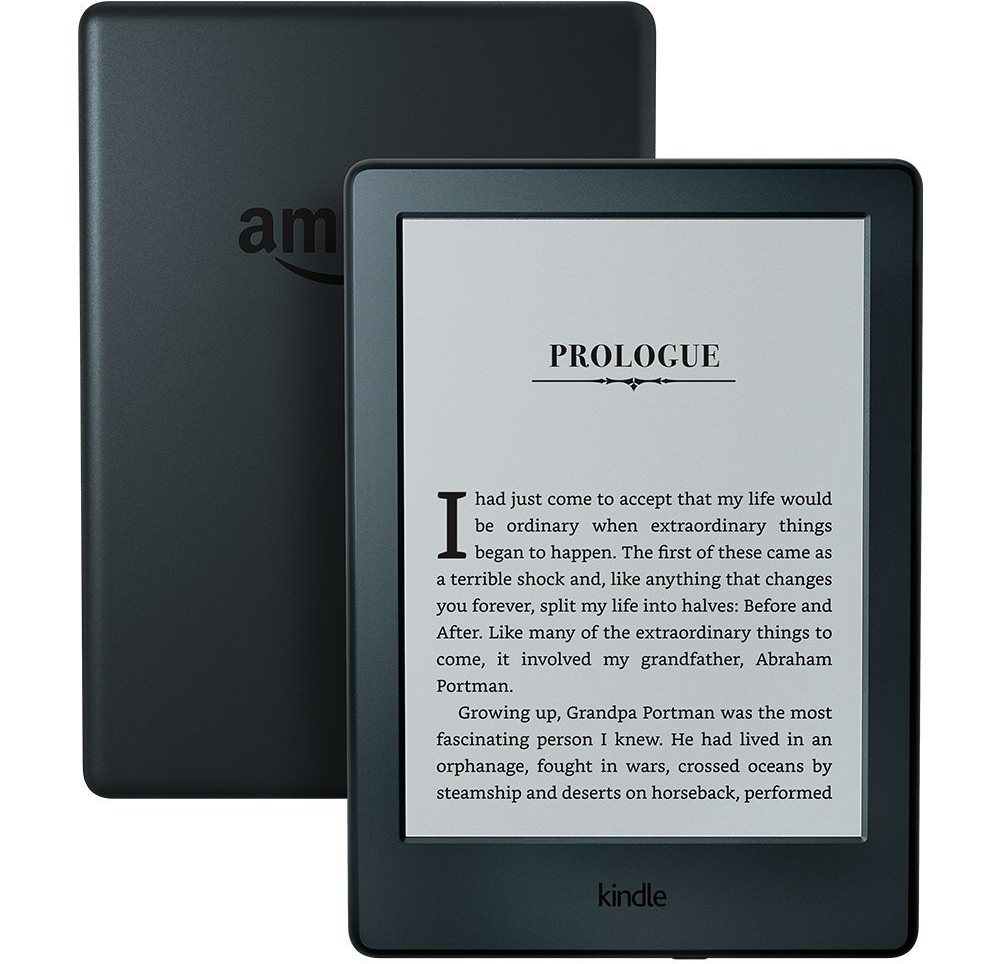 The Kindle E-reader is the perfect gift for the book lover. It has the all-new design which is thinner and lighter. Its touchscreen display reads like real paper. No screen glare, even in bright sunlight, unlike tablets. It holds thousands of books. If you have a budget of Rs. 6000 and he love reading, do gift this techie gift to him.
Price: Rs. 5,999
Buy Now: Amazon
More recommendations for best gadgets gifts for men:
Best Tech gifts for men under Rs. 5000
10. iHome iBT12SC Rechargeable Flask-Shaped Bluetooth Stereo Speaker: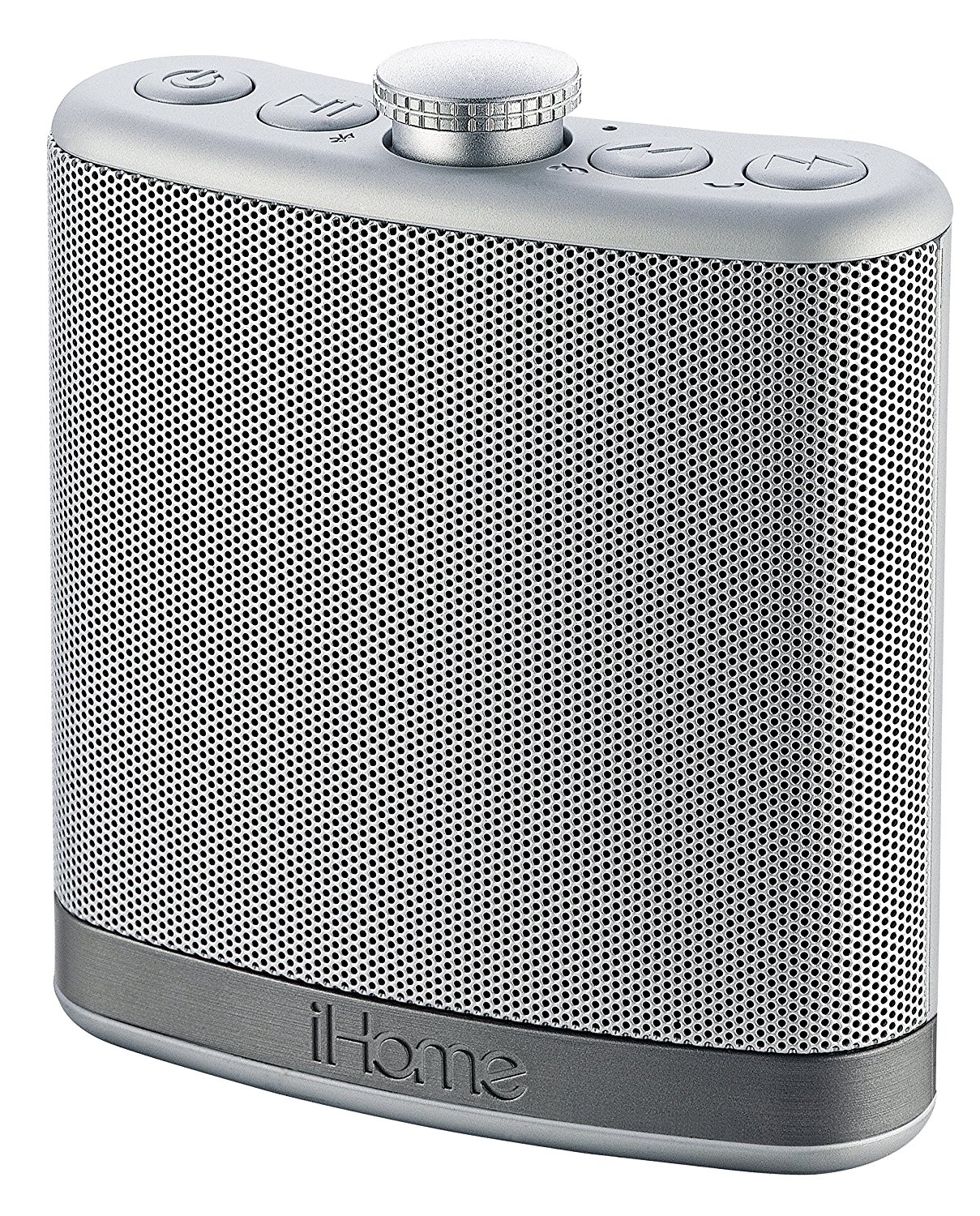 This is the Flask-Shaped Bluetooth Stereo Speaker from iHome. It looks cute and has good sound. The guy who enjoys drinks will definitely love this gift. The flask-Shaped Bluetooth Stereo Speaker will be one of the unique tech gifts for men.
Price: Rs. 4,727
Buy Now: Amazon
See more best Bluetooth speakers under Rs. 2000 here.
11. boAt Rockerz 250 Waterproof Wireless Earphones with Mic:
This is the perfect gift for your music lover boyfriend. boAt Rockerz 250 is an in-ear type Bluetooth headphone with mic. The IPX 7 rating makes it waterproof so that your man can also use it in rain. The sound is clear and loud enough to give a good experience. It has the perfect balance of bass, treble, and beats. This is the cool gadgets for guys who love music.
Price: Rs. 3,990
Buy Now: Myntra
Read this: boAt Rockerz 250 In-Ear Bluetooth Headphones with Mic Review
Also, read Best Bluetooth Earphones Under Rs. 2000
12. Amazon Fire TV Stick:
This Amazon Fire TV Stick will be a great gift to your man for his HDTV. With this fire TV stick, he can stream movies, TV shows and songs from Amazon Prime Video, Hotstar, Netflix, Gaana and many more services. Amazon Fire TV Stick comes with a voice remote for voice Search feature. Simply press the voice button and say the name of the Amazon Prime Video title you want to watch and start enjoying in seconds. 
Also, he can take his favorite shows and movies anywhere with this fire TV Stick while traveling. Plug Fire TV stick into any TV's HDMI port, connect to Wi-Fi and continue watching. If your man loves to watch TV series and movies, this tech gift for him is a perfect gift. Don't you think?
Price: Rs. 3,999
Buy Now: Amazon
13. Coffee Maker: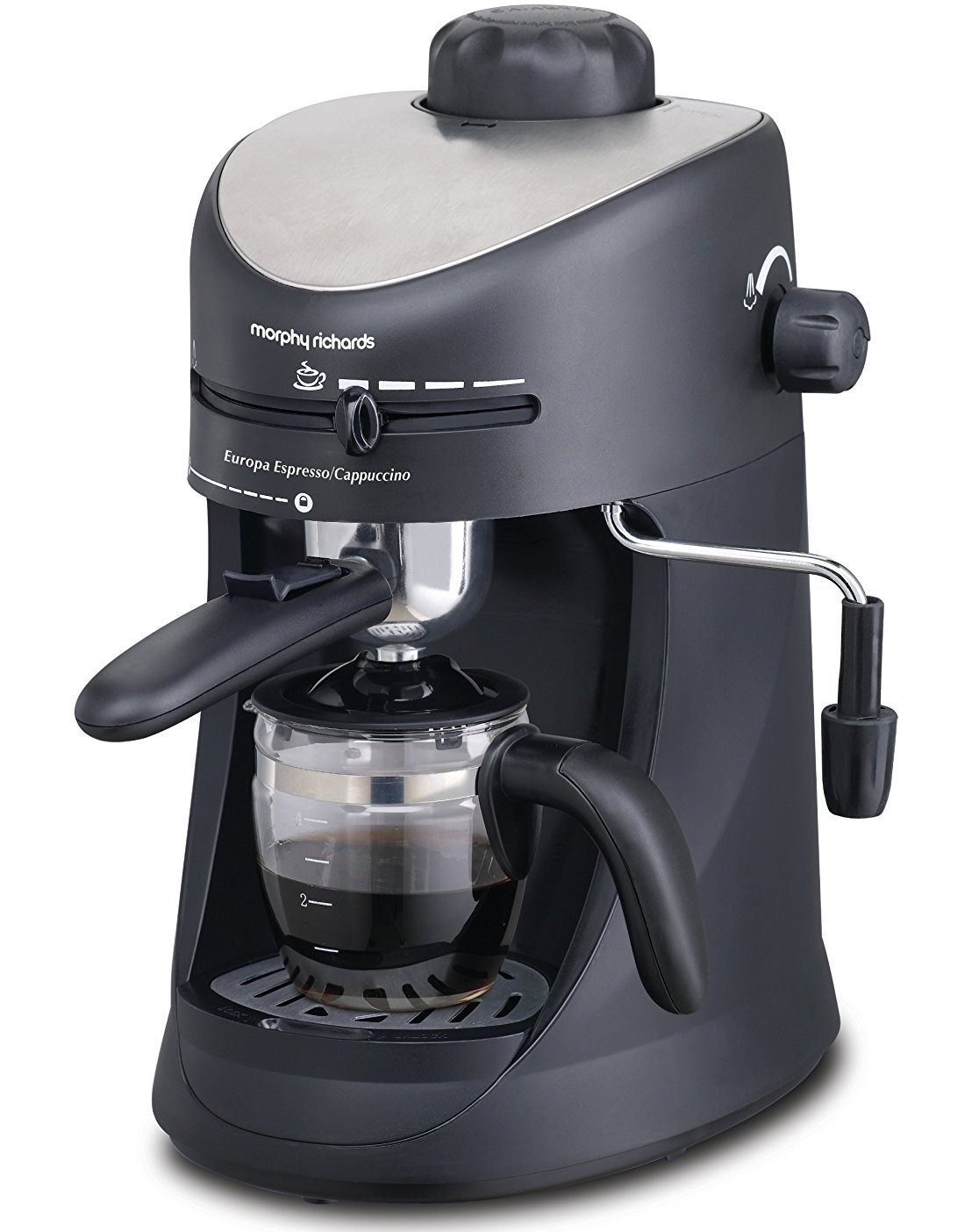 Here is the cool gadget gift for your coffee lover man. This coffee maker makes espresso, cappuccino, and latte coffee. Now, you both can enjoy the authentic taste of coffee at home, sitting under a cozy blanket, cuddling with each other. This will be the perfect tech gift for him if he is a coffee lover.
Price: Rs. 3,880
Buy Now: Amazon
14. Mini Steam Iron by Steamfast:
This is the world's smallest steam iron with a mighty ability to set crisp creases and remove wrinkles. If your husband or boyfriend travels a lot, gift him the SF-717 Mini Steam Iron. It comes with a convenient travel bag and features dual voltage for overseas travel. Its 1.4-ounce water capacity, quick 15-second heat-up time and three temperature settings make it great for quick touch-ups. This is the perfect electronic gift for your traveler man.
Price: Rs. 3,609
Buy Now: Amazon
More recommendations for best Tech Gifts for Men under Rs. 5000:
Best tech gifts for men under Rs. 3000
15. Logitech G402 Ultra Fast Gaming Mouse: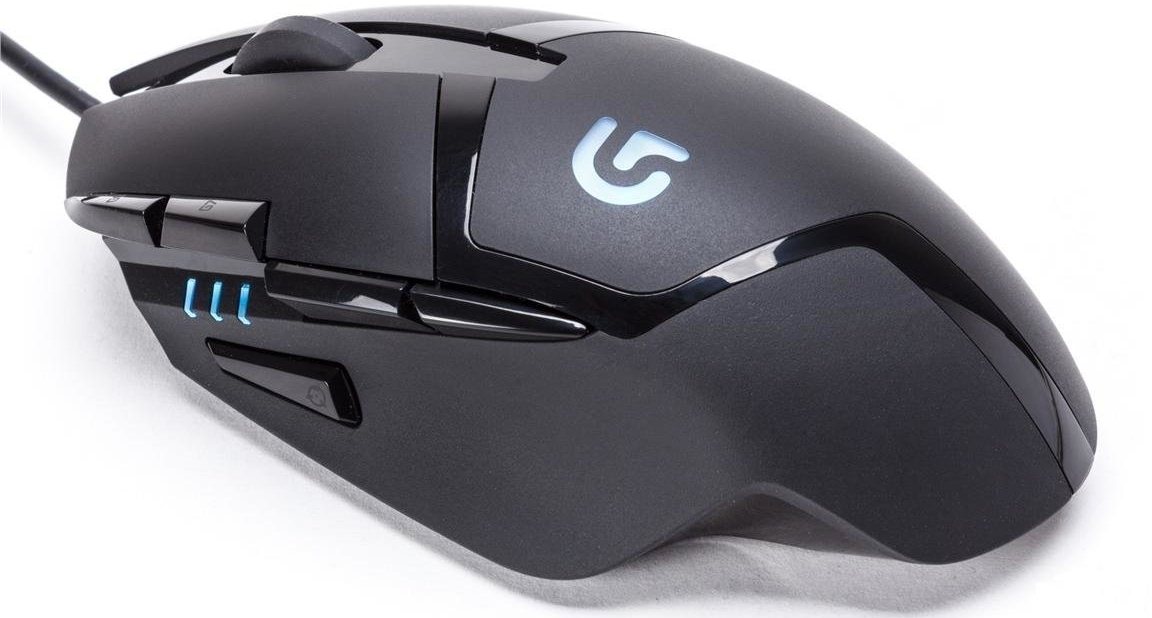 Most of the boys love gaming and dream of owning every game related stuff. This gaming mouse can be a gem in his tech treasure. It is designed with the cutting edge technology of new Fusion Engine and effective features and has 8 programmable buttons. This gaming mouse provides convenience and faster-tracking speed.
Price: Rs. 2749
Buy Now: Amazon
16. Universal Travel Cord Organizer: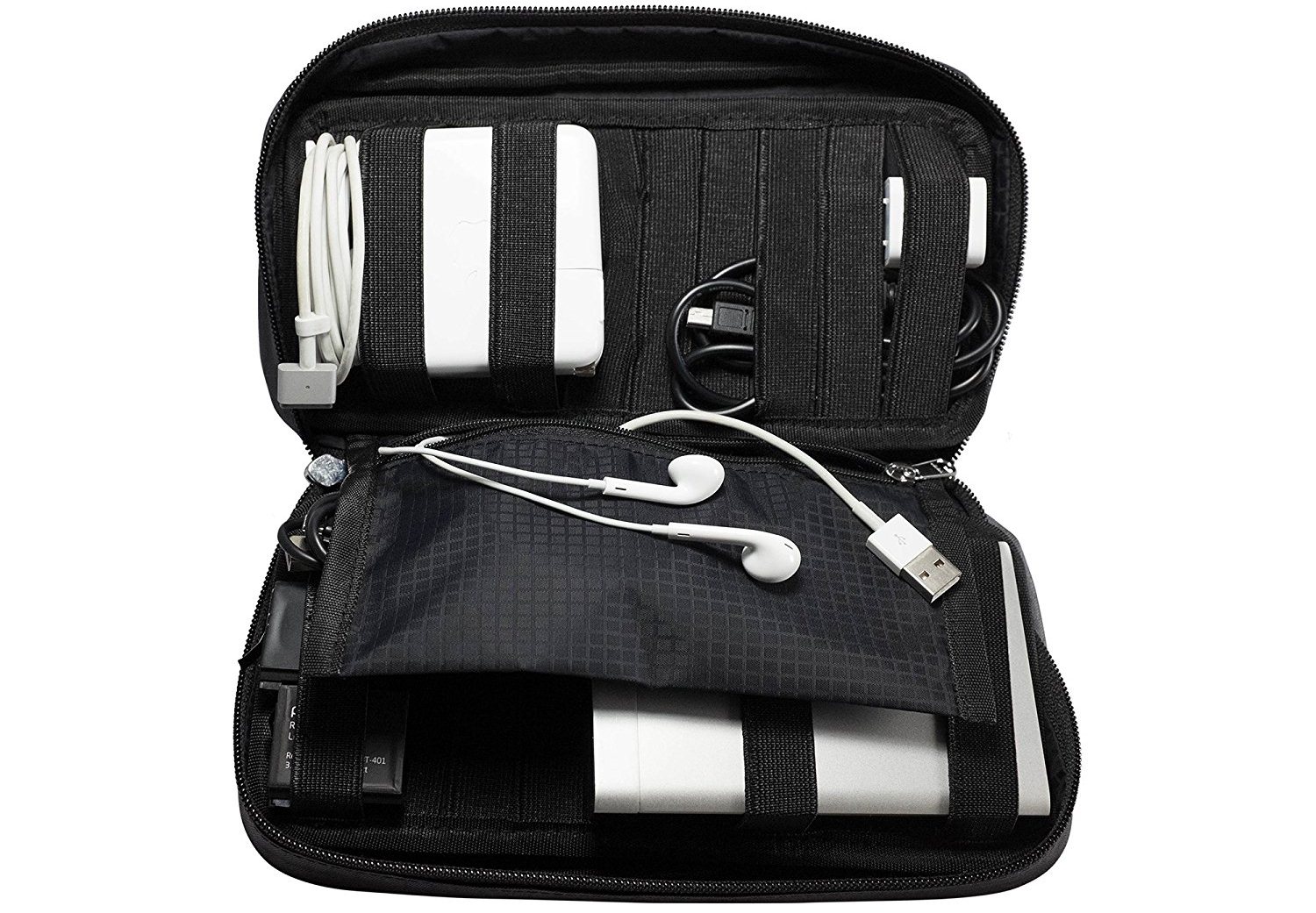 Your gadget lover guy will love this organizer. The main problem that a tech guy face is tangled cables. This cable organizer is perfect for chargers, converters, camera and iPhone accessories. It has a zippered pouch that can hold smaller memory cards, USB flash drives & More. It can easily fit into any laptop bag, backpack, suitcase, or luggage.
Price: Rs. 2,420
Buy Now: Amazon
If your budget is low you can buy this cable organizer for Rs. 339
Best gadget gifts for men under Rs. 2000
Below is the list of gifts for men under Rs. 2000. These are unique gift ideas for him.
17. Mi Band 2: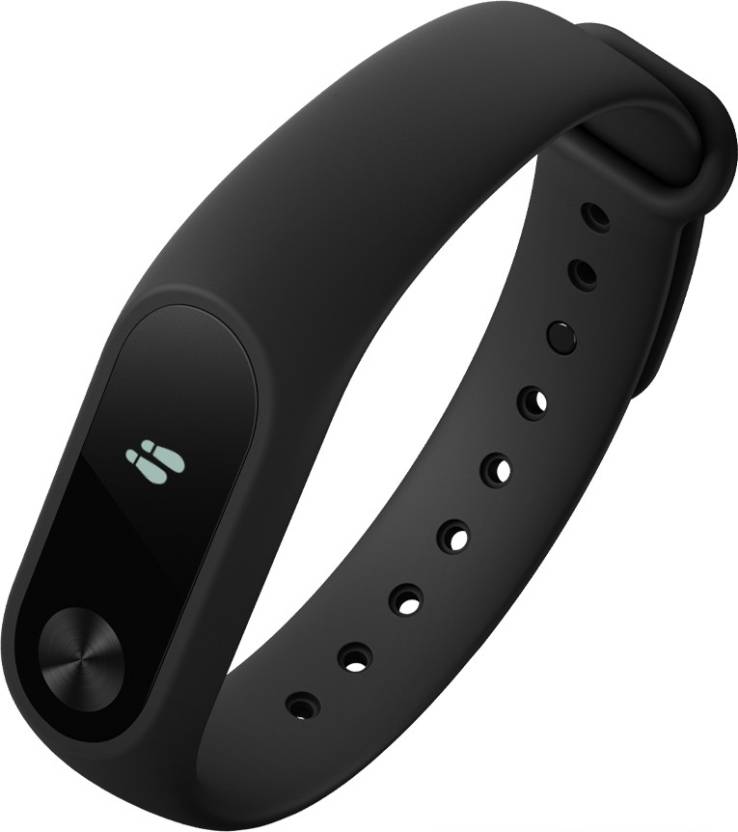 All the fitness freak guys love the gift like this. This smart band from Mi is one of the best fitness band under Rs. 2000. It has OLED display, touch button,  all-new design and improved pedometer algorithm. 
Price: Rs. 1,999
Buy Now: Mi Store
18. Procus ONE Virtual Reality Headset:
If your man is a gamer or interested in gaming, this is the perfect tech gifts for him. He will surely be very happy after receiving this as a gift form you. He can stream movies and pictures, play video games and enjoy his phone's apps like he never had before!
Price: Rs. 1,799
Buy Now: Amazon
If you have little more budget, you can also give one from these 5 Best Virtual Reality Headset Under Rs. 3000.
19. Syska Power bank: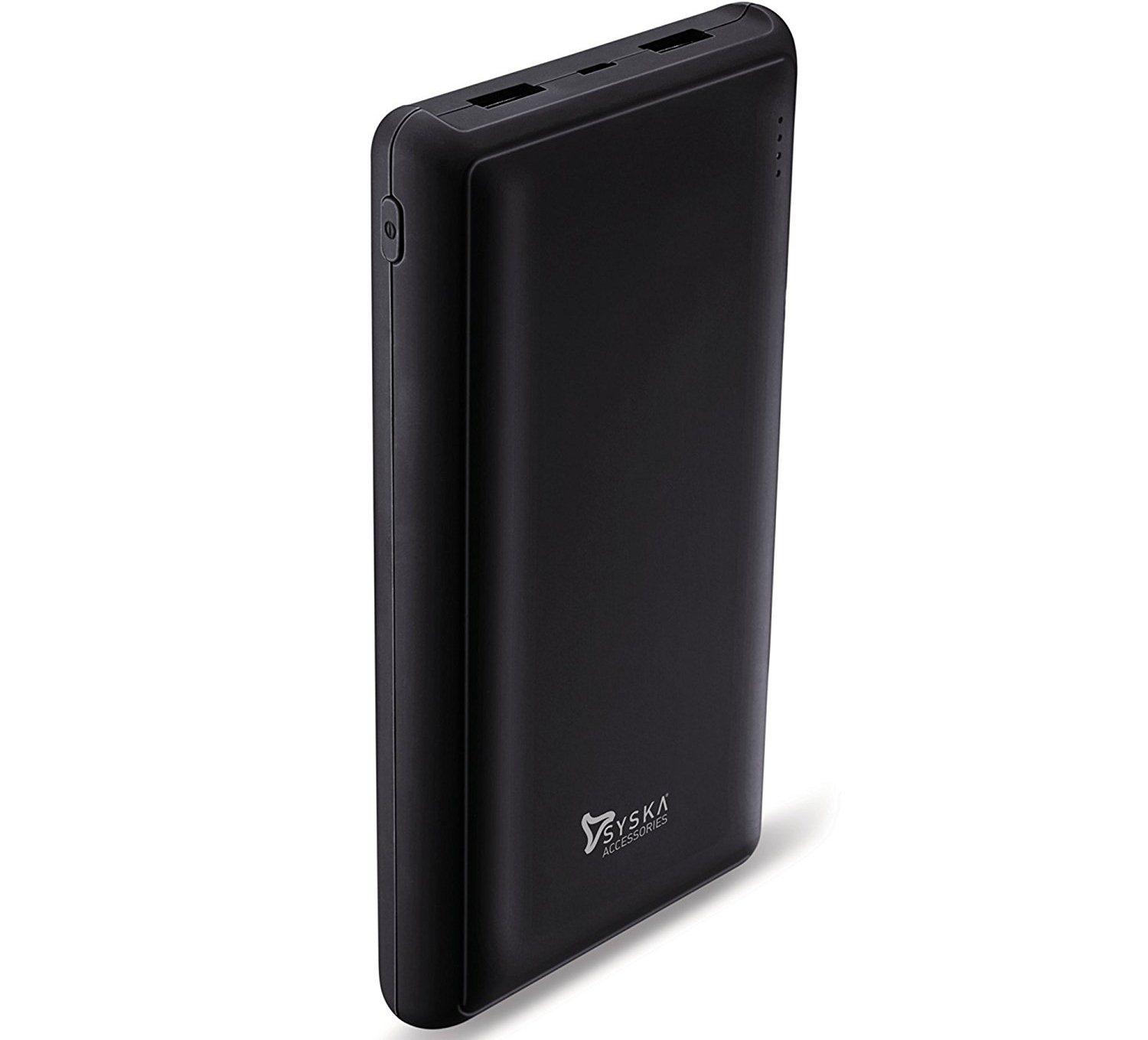 The Syska Power Pro 200 power bank is packed with 20000mah battery that lets your device go on and on. This is one of the good technology gifts for men who always been online. This helps him to get in always even if he is on a long tour.
Price: Rs. 1,799
Buy Now: Amazon
Check more, 20000 mAh power banks in India.
20. Deepcool U-Pal Notebook Or Laptop Cooling Pad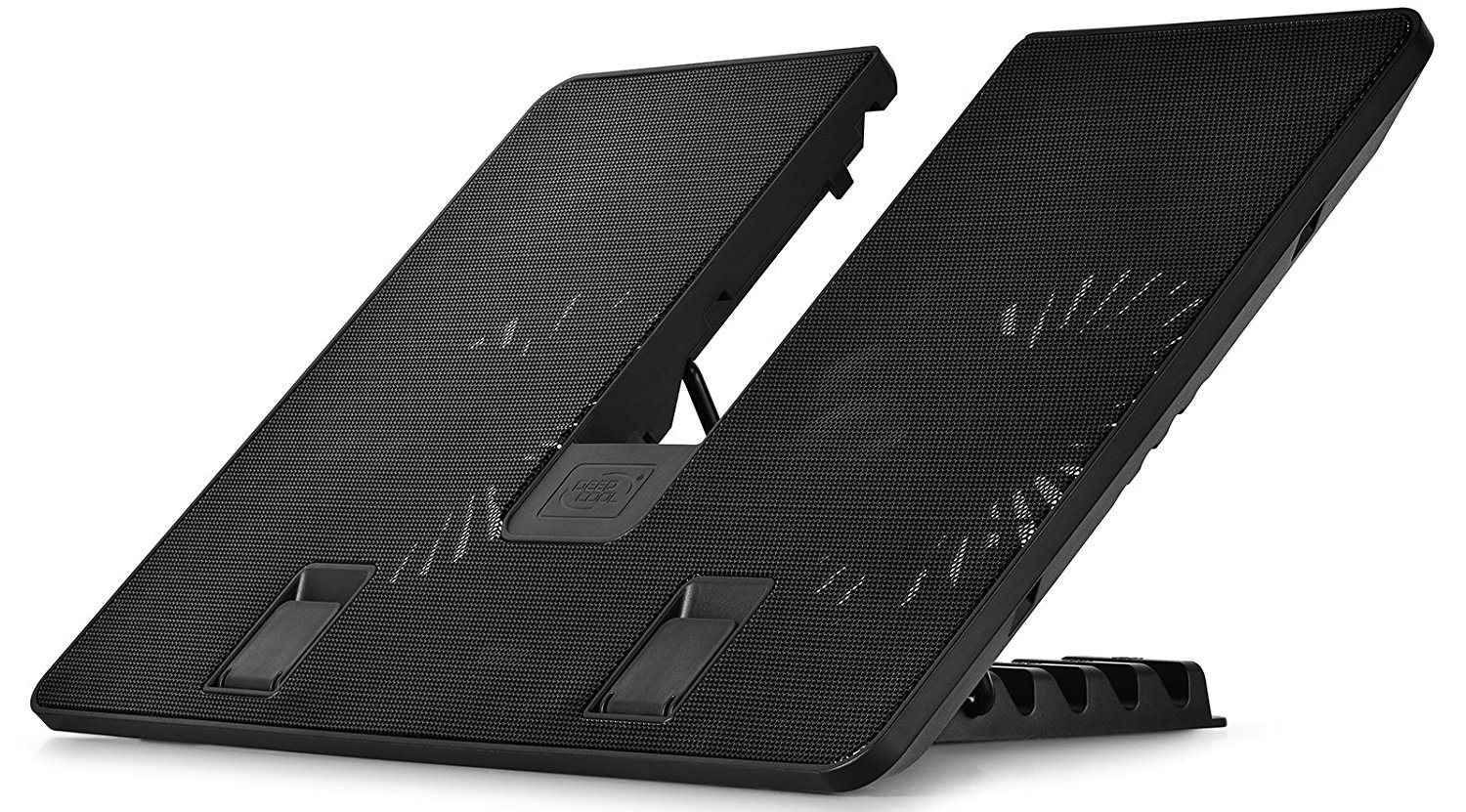 This is one of the good laptop cooling pad. The side window in this cooling pad makes its appearance more fashionable and shining. It has 2 USB port; one is USB 3.0 and other is USB 2.0. It has pre-installed 2 Blue LED fans for maximum cooling and has patented air intake channel on the perimeter of the front panel. You can gift this to your boyfriend if he loves his laptop or if he works more on the laptop.
Price: Rs. 1,450
Buy Now: Amazon
21. USB Powered Tea Coffee Cup Mug Warmer
This Portable USB powered Mug heater is a great gift for your boyfriend or husband or friend if he loves coffee. It keeps coffee, tea or any drink warm while you work on your laptop. This cool gift looks good on the office desk. Therefore, I must say, your man will love it.
Price: Rs. 1,299
Buy Now: Amazon
More recommendations of gifts for men under Rs. 2000:
Best tech gifts for men under Rs. 1000
There are some cool gadgets for guys under Rs. 1000 that you can buy as a gift for him. Two best electronic gifts for men are listed below:
22. Portronics LiteHouse Magnetic LED Lamp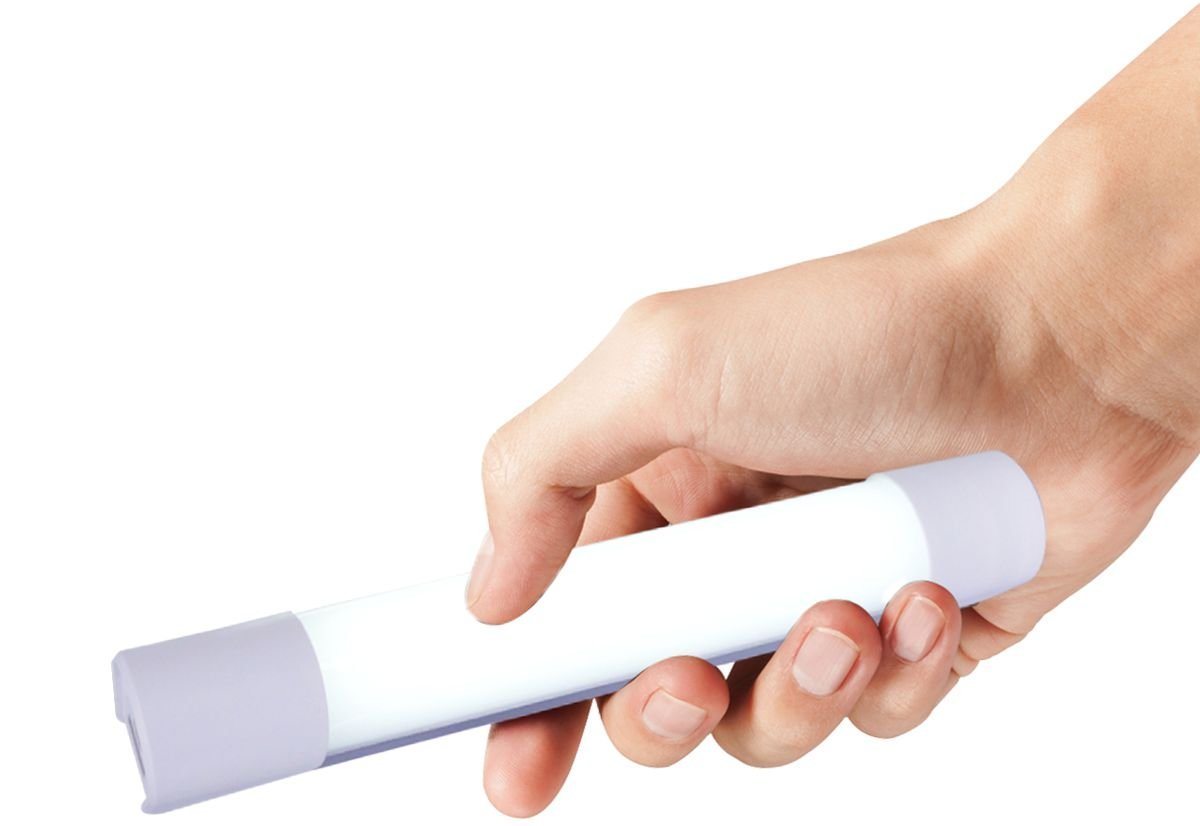 This Portronics LiteHouse Magnetic LED Lamp with 4400mAh USB Power Bank is something unique to give as a gift under Rs. 1000 for men. It is useful as well as trendy and your man will definitely love this.
You can also buy 10000 mah power banks under Rs. 1000 as electronic gifts for men.
Price: Rs. 849
Buy Now: Amazon
23. Portronics 6 Ports Charging Station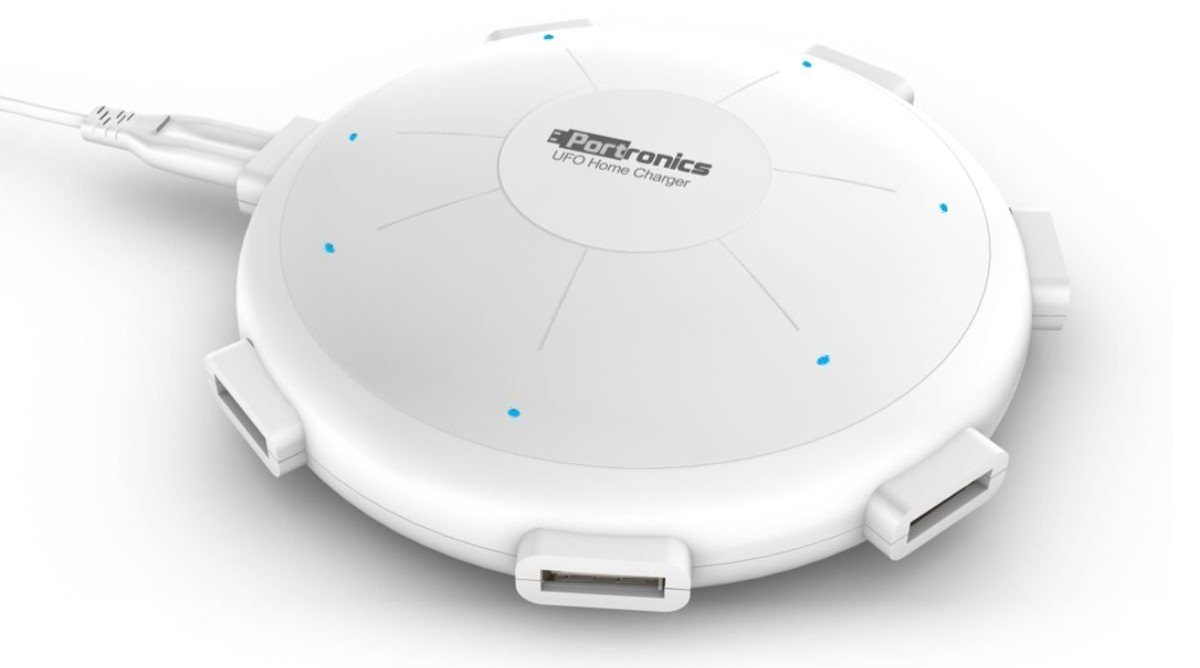 This is the unique gift under R. 1000. Give this to your dear ones as a gift. This Multiple charging port device has 6 USB ports for simultaneously charging smartphones and tablets. It has built-in smart IC which intelligently identify each connected device. Don't worry about the speed. It takes guaranty for the fastest charge time for every device (up to 8 Amps among 6 ports). It comes with over-voltage protection, over-current protection, and short-circuit protection. It also has fully charged protection with safety approval.
Price: Rs. 735
Buy Now: Amazon
More recommendations for tech gifts for men under Rs. 1000:
These are the best tech gift ideas for men in all price range. You can buy any of them as per your budget and taste. Your man will definitely love these cool gadgets. Do tell me his reactions in the comment section below after gifting one to him. I would love to hear from you. 🙂