40+ Best Tech Gifts for Men | 2022
Whether it's birthday or anniversary or Valentine, deciding the unique gift for boys or men is really a confusing job. And when he is a true gadget lover then this confusing job becomes tougher. Well, here I am to help you with choosing the best tech gifts for men. I have a lot of unique tech gift ideas for him that you can buy and make your man happy.
This list of gadget gifts for men contains gifts from all price ranges. Choose the price range that suits your budget. But really it's not that the price matters, it's the gift that brings that cute smile to his face. According to my knowledge, all these electronic gifts for men are best in their price range. But you can modify your search as per your taste. I have mentioned many other links to widen your options further.
Best Tech Gift for Men
This list has the best techie gifts for him. I hope you will love this list and would buy one for your loved ones.
1. Gaming Console: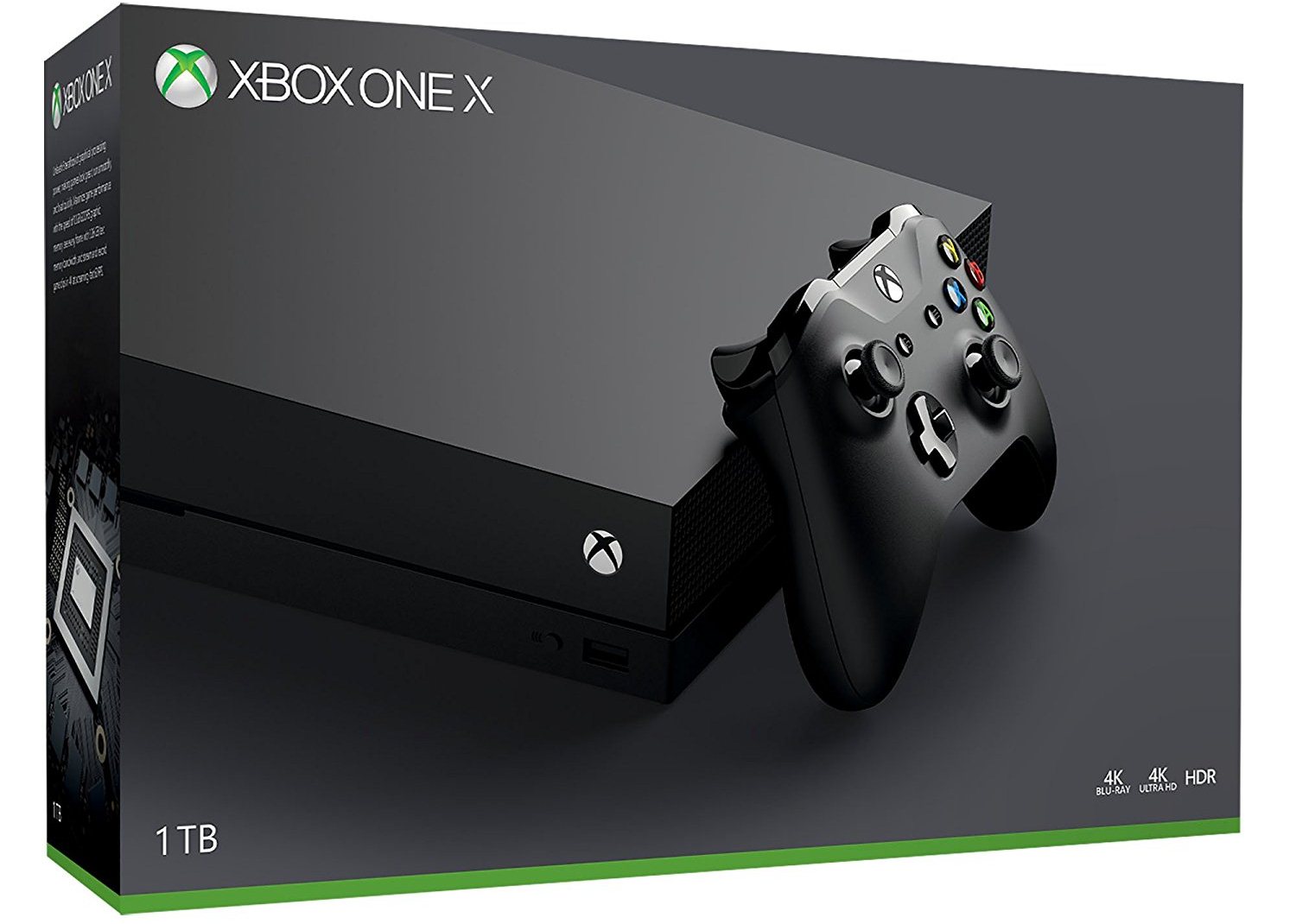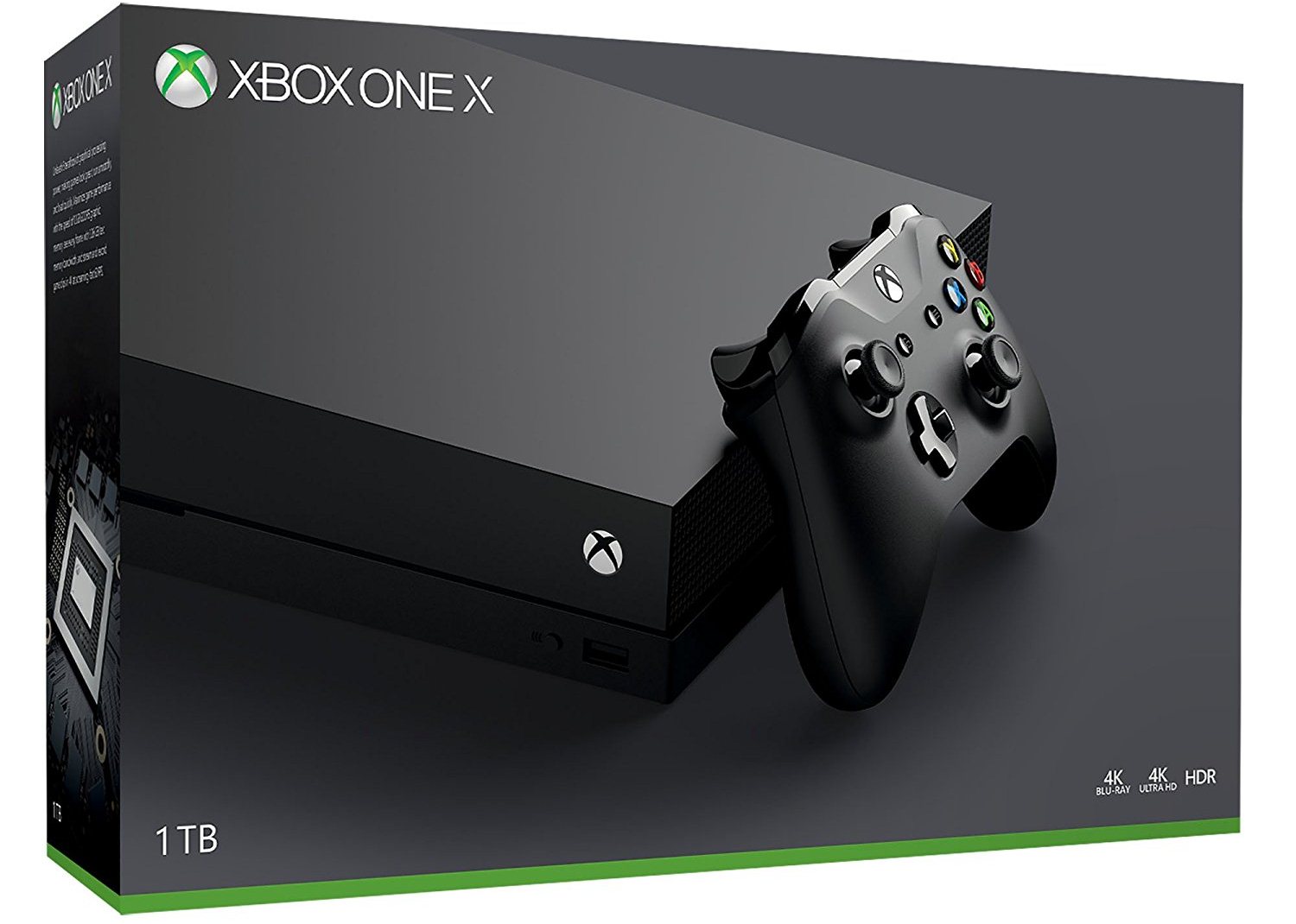 Every man in the world would definitely love a gaming console as a gift. If you are thinking of a gaming console to gift your tech lover boyfriend or husband, don't think twice just buy it. I know you love him more than anything in this world and he will feel the same after receiving this from you as a gift.
Microsoft Xbox One X 1TB Console is the world's most powerful gaming console with 40% more power than any other console. He will definitely lose in the specs of this console because of its true 4K gaming with 2160p frame buffers and brilliant graphics details with a High Dynamic Range. All games run smoothly, look amazing, and load quickly on 1080p screens.
Microsoft Xbox One X 1TB Console
Price: Rs. 42,499 | Buy Now: Amazon
PS4 1TB
Price: Rs. 27,990 | Buy Now: Amazon
Xbox One Series S
Price: Rs. 34,990 | Buy Now: Amazon
2. Drone with Camera
The drone is the best gift for a person who is into videography. Although a good drone is very costly you can also buy an affordable drone with a few low specs. DJI makes the best drones that you can gift anyone.
SHIFT IZI Nano Drone Camera:
Price:

 Rs. 13,899

 | Buy Now:

Amazon
DJI Mini 2 Fly More Combo
Price: Rs. 78,800 | Buy Now: Amazon
3. Audio Sunglasses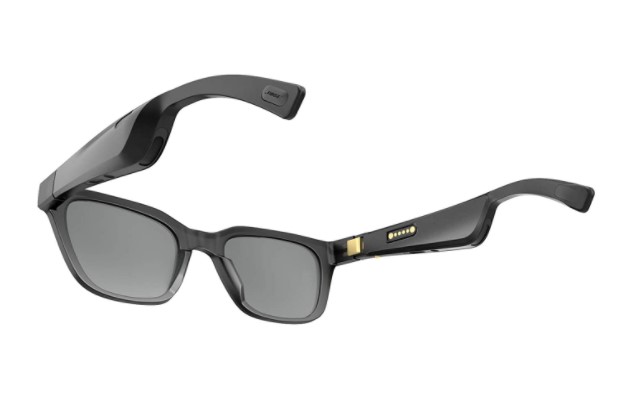 These sunglasses are stylish and have built-in speakers that deliver rich, immersive sound for listeners, while others hear practically nothing. The open-ear audio through sunglasses allows the listener to stay aware of your surroundings while enjoying your music. This is the best tech gift for him if he loves music.
Bose Frames Soprano – Cat Eye Polarized, Bluetooth Sunglasses
Price: Rs. 18,615 | Buy Now: Amazon
Xertz Carbon XZ01 Audio Frames with True Wireless Stereo Speakers and Bluetooth connectivity
Price: 11,999 | Buy Now: Amazon
4. Electric Pressure Cooker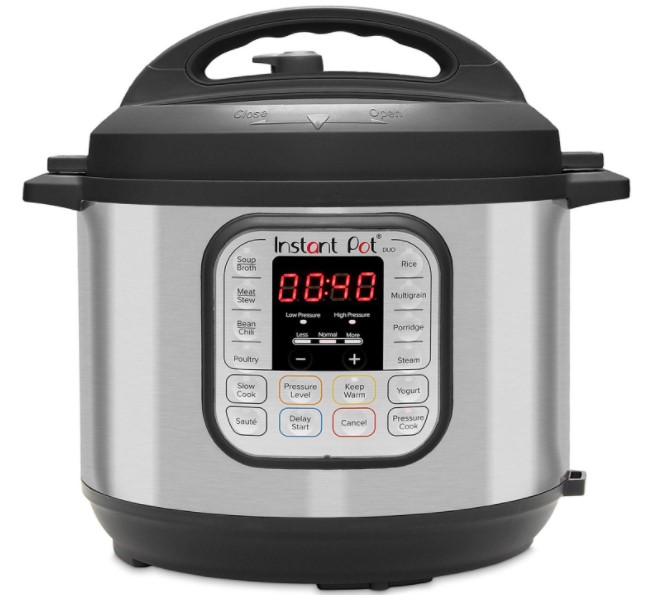 If your loved ones don't know how to cook and do not want to hire a cook, the electric pressure cooker can solve their problem. You can even make yogurt in this cooker. This cooker can make tasty dishes up to 70% faster.
Instant Pot 321
Price: Rs. 16,327 | Buy Now: Amazon
Wonderchef Nutri-Pot Electric Pressure Cooker
Price: Rs. 5,099 | Buy Now: Amazon
5. Floating Globe
A normal blue color globe is now an outdated thing. Here is the floating globe with LED lights C-shape magnetic levitation floating globe world map.
JOWHOL Magnetic Floating Globe
Price: Rs.  4,999 | Buy Now: Amazon
6. Gaming Smartphone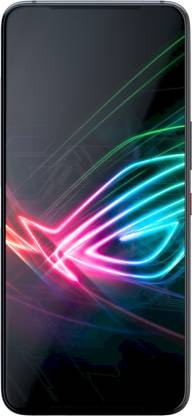 You can't use a gaming console everywhere but can use a smartphone. So, if your man is a game lover, he would definitely love the gaming smartphone. Gaming smartphone has high RAM, storage, processor, and a big battery.
Read More, Best Home Theater Systems
7. Electric Scooter
The electric scooter is a high-capacity battery bike that has a maximum travel range of up to 30 km under specific conditions. If he loves unique vehicles and loves to keep them in his collection, this can be the best option in the tech gifts for men section.
TODGET Foldable Electric Scooter
Price: Rs. 46,999 | Buy Now: Amazon
Gigaglitz Wide Wheel W1 Folding Electric Scooter
Price: Rs. 61,998 | Buy Now: Amazon
Generic Electric Scooter with App
Price: Rs. 34,999 | Buy Now: Amazon
8. Action Camera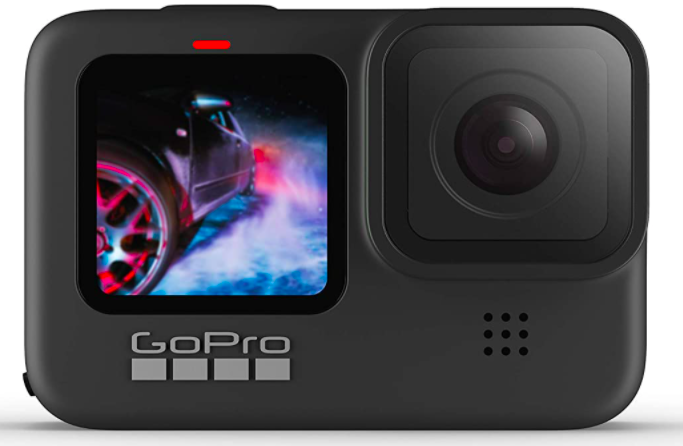 If you are buying a tech gift for your adventure lover man, then an action camera is the best gift. The action cameras can record videos underwater and even in motion. They are a great way for us to relive those unforgettable moments. Using an action camera during adventure sports that require the use of both your hands, such as bike riding or trekking is a good decision. You can take photos of precious moments and breathtaking views which you wouldn't be able to capture otherwise. GoPro Hero 9 is the latest action camera by GoPro.
Here are more options: Best Action Camera you can buy
9. Smartwatch
The smartwatch offers lots of smart features like a Touchscreen Smartwatch with Speaker, Heart Rate, GPS, and Smartphone Notifications. It tracks activities, shows notifications, offering Customizable Dials. It is really good in terms of looks to match your man's style.
There are many smartwatches have a speaker for Audible alerts, taking phone calls, Google assistant responses, and even a camera. You can perform several tasks using voice commands on Android.
Fossil Gen 6
Price: Rs. 22,995 | Buy Here: Amazon
Apple Watch Series 7
Price: Rs. 50,900 | Buy Here: Amazon
Read more, Best Smartwatches For Men in India
10. Heated Razor Starter Kit
Heated Razor activates and delivers instant warmth in less than one second at the push of a button and provides a noticeably more comfortable shave.
Heated Razor Starter Kit by GilletteLabs
Price: Rs. 25,365 | Buy Now: Amazon
11. Rechargeable Electric Toothbrush with a pressure sensor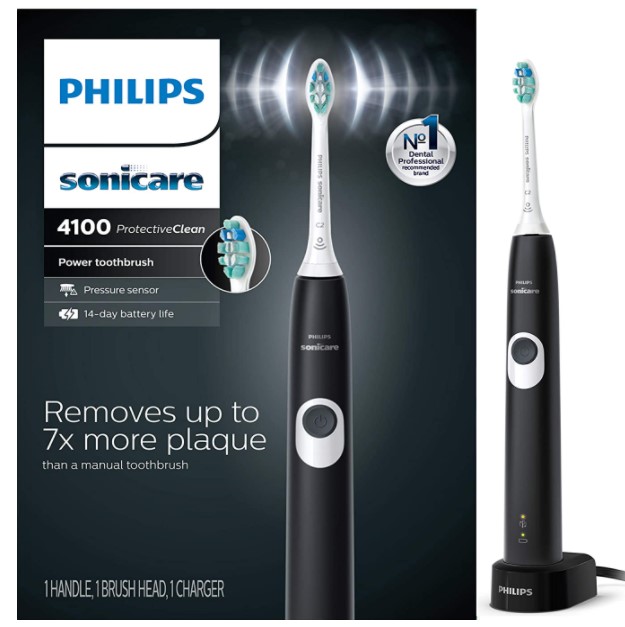 The electric toothbrush is good for taking care of your oral health. It features soft contoured bristles, and patented sonic technology to gently remove plaque in hard-to-reach areas.
Philips Sonicare CleanCare+ Sonic Electric Rechargeable Toothbrush
Price: Rs. 7,999 | Buy Now: Amazon
12. Earbuds
The wireless earbud is best for hassle-free calling and listening to music. If your boyfriend or husband has a traveling job or attends meetings on the phone too often, the wireless earbud is the must-have gadget. There are many options for earbuds. Here we listed a few best options.
B&O Play 1644128 E8
Price: Rs. 16,791 | Buy Here: Amazon

Jabra Elite 75t
Price: 14,990 | Buy Here: Amazon
Skullcandy Sesh
Skullcandy Sesh is a truly wireless earbud that comes at an affordable price without compromising the music experience. It comes with a good build and is water-resistant. It offers good music quality. The sound is loud is bassy. Fully charged earbuds offer 3 hours of battery backup and you get up to 10 hours with a charging case.
Price: Rs. 2,899 | Buy Here: Amazon
Check this link for more options Best True Wireless Earbuds
Also read: Skullcandy Sesh Review
13. Robot Vacuum Cleaner
Having a good Robot vacuum cleaner is a dream of every person. If your husband, boyfriend, or brother for whom you are thinking of buying a tech gift is a cleaning freak then you can gift this robot vacuum cleaner to him.
iRobot Roomba i7+
Price: Rs. 59,900| Buy Now: Amazon
Mi Robot Vacuum-Mop P
Price: Rs. 19,999 | Buy Now: Amazon
Eureka Forbes Robo Vac N Mop with Powerful Suction
Price: Rs. 18,990 | Buy Now: Amazon
14. Smart Coffee Maker 
The smart Coffee mug is the best gift for every coffee lover who travels a lot. This coffee mug is a smart, app-enabled hot and cold coffee maker. You can use it as a mug or as a coffee maker. Enjoy your hot coffee anywhere and anytime.
Nescafé É Smart Coffee Maker
Price: Rs. 5,899 | Buy Now: Amazon
15. Temperature Control Smart Mug
The temperature control mug keeps drinking perfectly hot for 1.5 hours on a single charge. This is another tech gift for coffee lover men.
TORMETI Auto Shut Off Hot Plate Personal Heated Ceramic Coffee Mug
Price: 1,099 | Buy Now: Amazon
COSORI Stainless Steel Coffee Mug Warmer and Mug Set
Price: 7,624 | Buy Now: Amazon
16. High Definition Wide View Monocular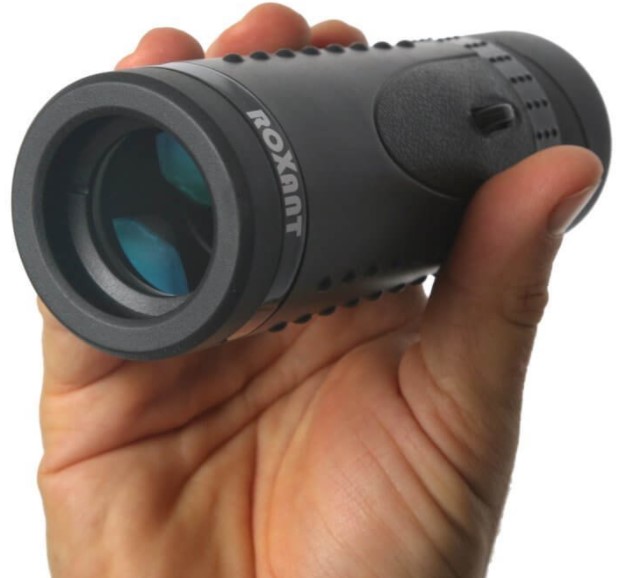 The monocular is good for bird watching and sightseeing. These high-definition monoculars that we recommended here are waterproof and fog-Proof. These can fits easily into a pants pocket.
Carson BlackWave 10x25mm Waterproof Monocular
Price: Rs. 5492 | Buy Now: Amazon

Bushnell Legend Ultra HD Monocular
Price: Rs. 31,938 | Buy Now: Amazon
17. Voice-Controlled Speaker
The Voice-Controlled Speaker will be the perfect tech gift for your lazy but techie man. The smart personal assistant can make your everyday tasks easier. Whether it is viewing your calendar, playing music, or controlling your home entertainment, these can all be done by the voice-controlled speaker. You just have to do is say, "Ok Google" or "Alexa".
Google Home
Price: Rs. 7,999 | Buy Now: Flipkart
Amazon Echo
The Echo connects to Alexa-a cloud-based voice service to play music, set alarms, and timers, provide information, check your calendar, weather, and sports scores, manage to-do and shopping lists, control smart home devices, and more. Just ask for a song, artist, or genre and it can play music from your favorite services like Amazon Prime Music, Saavn, TuneIn, and more.

It has powerful speakers that fill the room with immersive, 360° omnidirectional audio, and deliver crisp vocals and dynamic bass response.

With seven microphones, beam-forming technology, and noise cancellation, Echo can hear your man from any direction- even in noisy environments or while playing music.

Alexa can control lights, switches, and more with compatible connected devices from Philips, Syska, and others. Just ask Alexa to order food from Zomato, request a ride from Ola, book a carpenter from Urbanclap, and more. It

is getting smarter day by day and adding new features and skills.

Isn't this is one of the perfect tech gifts for men who are deeply indulged in technology?
Price: Rs. 4,499 for 4rth gen
Buy Now:  Alexa Echo 4rth Gen
All-new Echo Dot (4th Gen)
Amazon's Alexa-powered Echo Dot (4th gen) is the smart speaker to make your home smart. This voice-controlled speaker offers a cloud-based voice service, to play music, answer questions, read the news, check the weather, set alarms, control compatible smart home devices, and more. It can stream music from Amazon Prime Music, and Saavn.It can control smart lights from several bards including Philips, Syska, TP-Link, and Oakter. It can also make calls or messages to family and friends who have an Echo device or the Alexa App.
Price: Rs. 4,499
Buy Now: Amazon
18. Solar Power Bank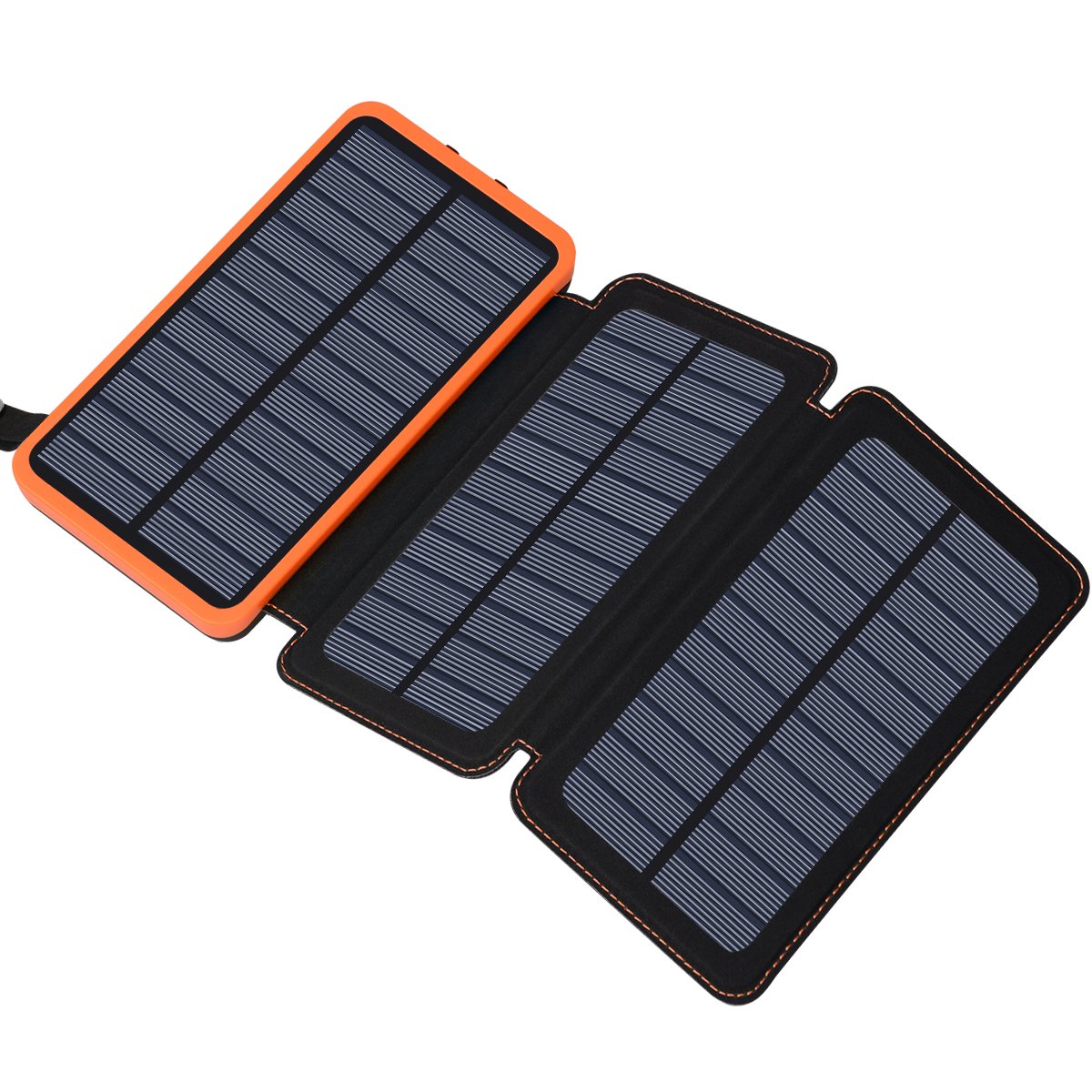 The solar power bank is best for travelers. If you are gifting a tech gift to your loved ones, this is one of the best options in tech gifts for men. You can charge your gadgets many times in a single charge and also you can charge it any time and anywhere from the sun.
FEELLE 24000mAh Solar Power Bank:
This is a compact solar power bank with a 24000 mAh battery capacity. It is a Waterproof Portable External Battery that is Compatible with Smartphones, Tablets, and More. It has a solar panel to charge the power bank under sunlight. So, it is good for travelers who go on treks. It charges the phone from 10% battery to full battery in 90-120 minutes while using the phone.
Price: Rs. 7,371 | Buy Now: Amazon
19. Mini USB Fridge Cooler
The mini-fridge is best for office desks and cars. You can use it during your trekking or traveling. You can set mini-fridge to cool up to 32°F (0°C) below ambient temperature or keep warm up to 150°F (66°C). It is ideal for drinks, snacks, and meals when camping.
Uber Appliance Chill Mini 6 Can Fridge
Price: Rs. 8,900 | Buy Now: Amazon

AstroAI 4L Mini Refrigerator
Price: Rs. 12,398 | Buy Now: Amazon
20. Meco Rechargeable Mini Vacuum
The mini vacuum cleaner is good for cleaning the gadgets. You can clean your Laptop or DSLR with this mini Vacuum. It is also good for cleaning small equipment.
MECO Keyboard Cleaner
Price: Rs. 6,898 | Buy Now: Amazon
Mini Desktop Sweeper Vacuum Cleaner
Price: Rs. 859 | Buy Now: Amazon
Proffisy Mini Desktop Sweeper,Vacuum Cleaner
Price: Rs. 859 | Buy Now: Amazon
21. Smart Garden Self Watering Indoor Garden
The smart garden helps the herbs grow all year long without worrying about weather conditions. You just have to drop the plant cartridges right into the container, refill the water reservoir, plug the device in, and you are good to go. The soil uses a patented nano-tech growth medium that accelerates plant growth without jeopardizing quality.
Click and Grow Smart Garden
Price: Rs. 8999 | Buy Now: Amazon
22. Bluetooth Speaker
The Bluetooth speaker is best for listening to music anywhere without worrying about charging. Gifting a Bluetooth speaker as a tech gift is an old idea but it works every time.
Ultimate Ears Boom 3
Ultimate Ears Boom 3 is an excellent speaker that delivers loud and immersive 360-degree sound. It is water-resistant, so it can be your companion on trips. It also floats in water and can be submerged in water for up to 30-minutes. It is portable and shockproof. It has passed more than 25 seriously tough durability tests.
Price: Rs. 8,995 | Buy Now: Amazon
UE Wonderboom Freestyle Collection
Ultimate Ears Wonderboom is also an excellent Bluetooth speaker you can consider gifting. This speaker has good and loud music. It is water-resistant and splashproof to be a good speaker for outdoor and poolside parties. The one I added here is the Wonderboom Freestyle Collection that comes with cool color options. It is also available at Croma along with other leading retail stores across. The device is priced at Rs. 6999 but you can get it for a lower price on Amazon.
Price: Rs. 4,499 | Buy Now: Amazon
Also read: UE Wonderboom Review
See more best Bluetooth speakers under Rs. 2000
Also, check this Best Bluetooth Speakers with FM Radio in Budget
23. External Hard Disk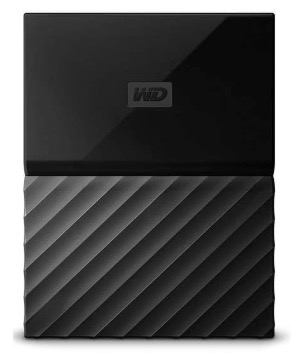 If a person saves digital memories and data then an external hard disk is a must-have gadget. So, you can gift him an external hard disk on any special occasion. You can also fill the hard disk with your beautiful moments.
WD My Passport 4TB External HDD
Storage devices are also really important for anyone. This is a WD My Passport external HDD that can save up to 4TB of data. The HDD also comes with hardware encryption, WD backup software, and WD discovery software for social media and cloud storage import. It can also be a good tech gift for men.
Price: Rs. 8,499 | Buy Now: Amazon
24. Instant Camera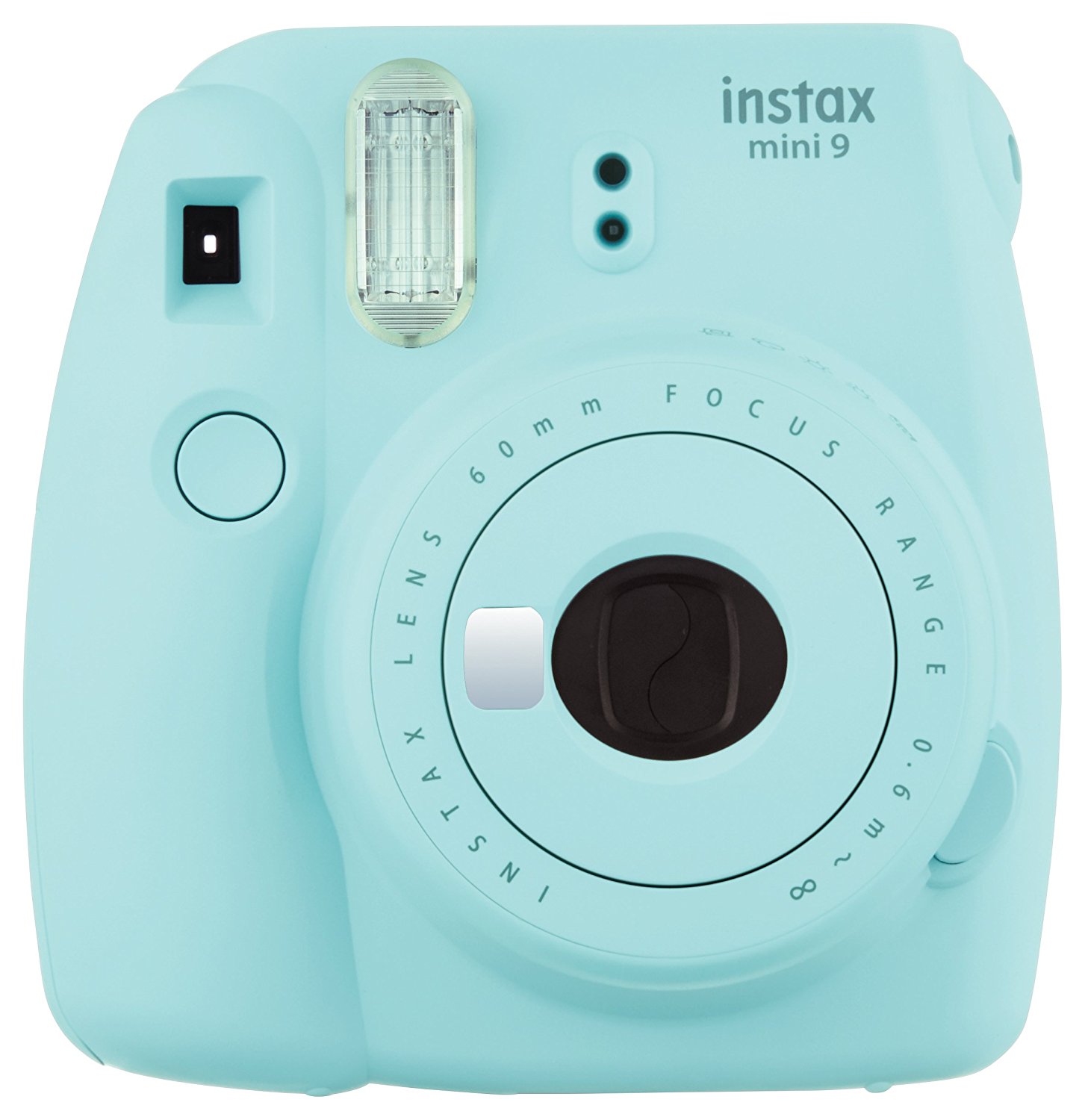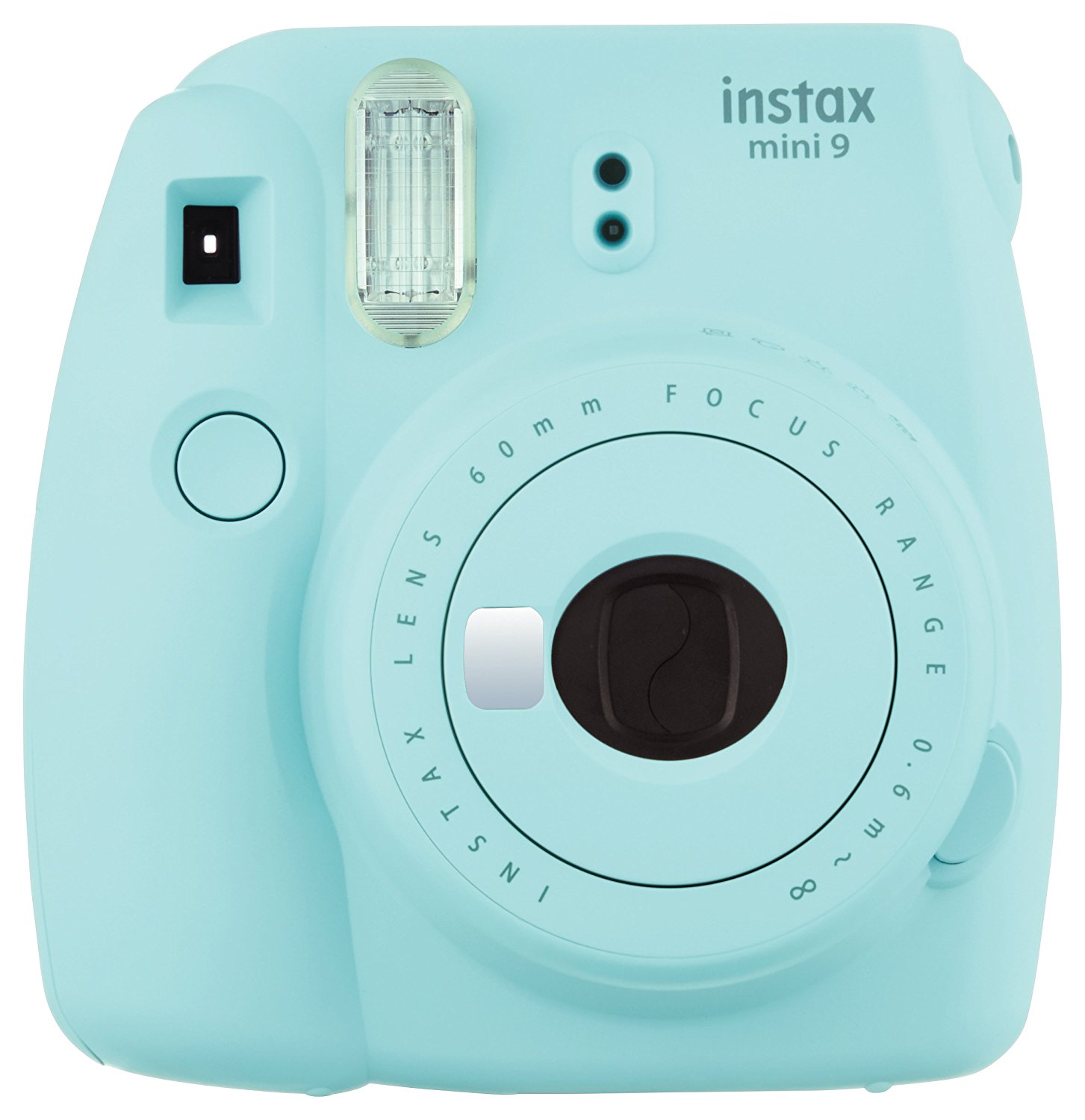 The instant camera clicks photos and makes a hard copy of it instantly. This is the best gift for him who loves tech.
Fujifilm Instax Mini 9 Joy Box:
This antique tech gift would make the receiver all nostalgic. The Polaroid camera gives an instant print of the photo. Fujifilm is one of the known companies in the camera industry and has a good polaroid camera range. If your man loves photography then this polaroid camera will make him very happy. Do gift this latest tech gift to him. It is one of the best technology gifts for men who love photography.
Price: Rs. 3,969 | Buy Now: Amazon
Fujifilm Instax Mini Link Smartphone Printer
Price: Rs. 9,199 | Buy Now: Amazon
25. Kindle E-reader: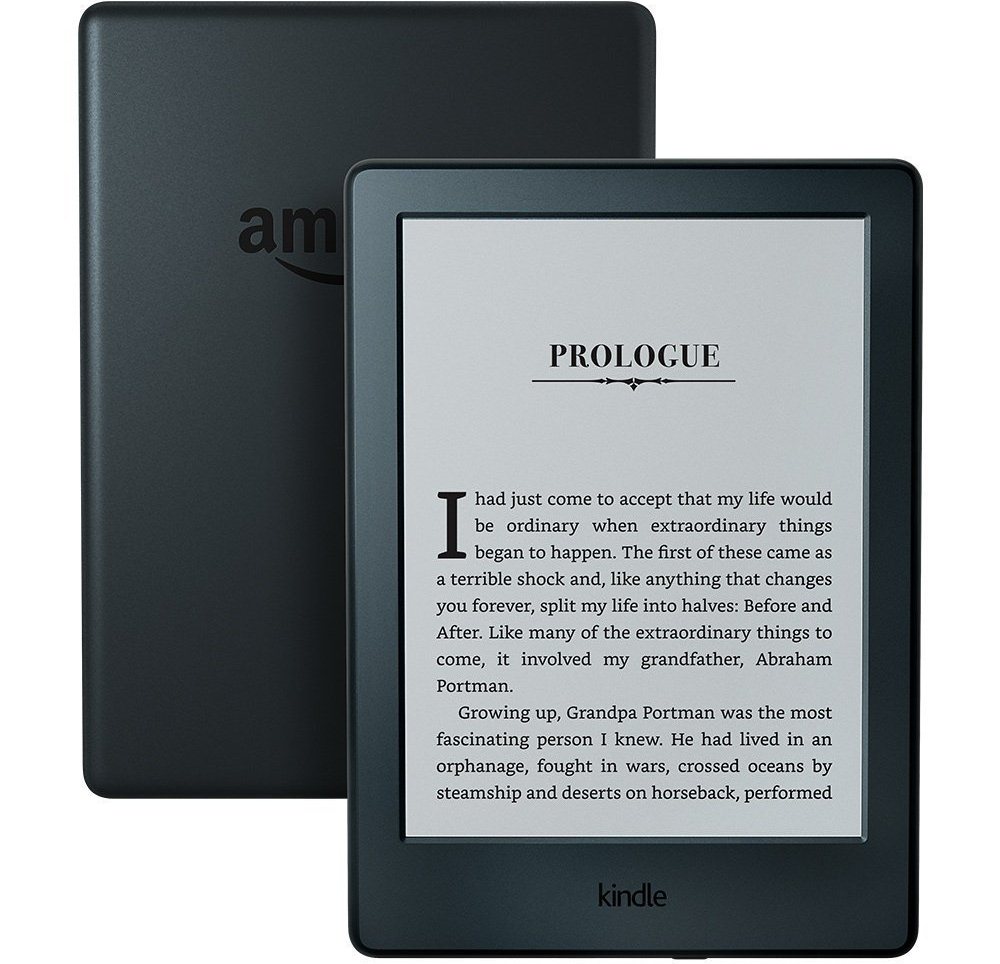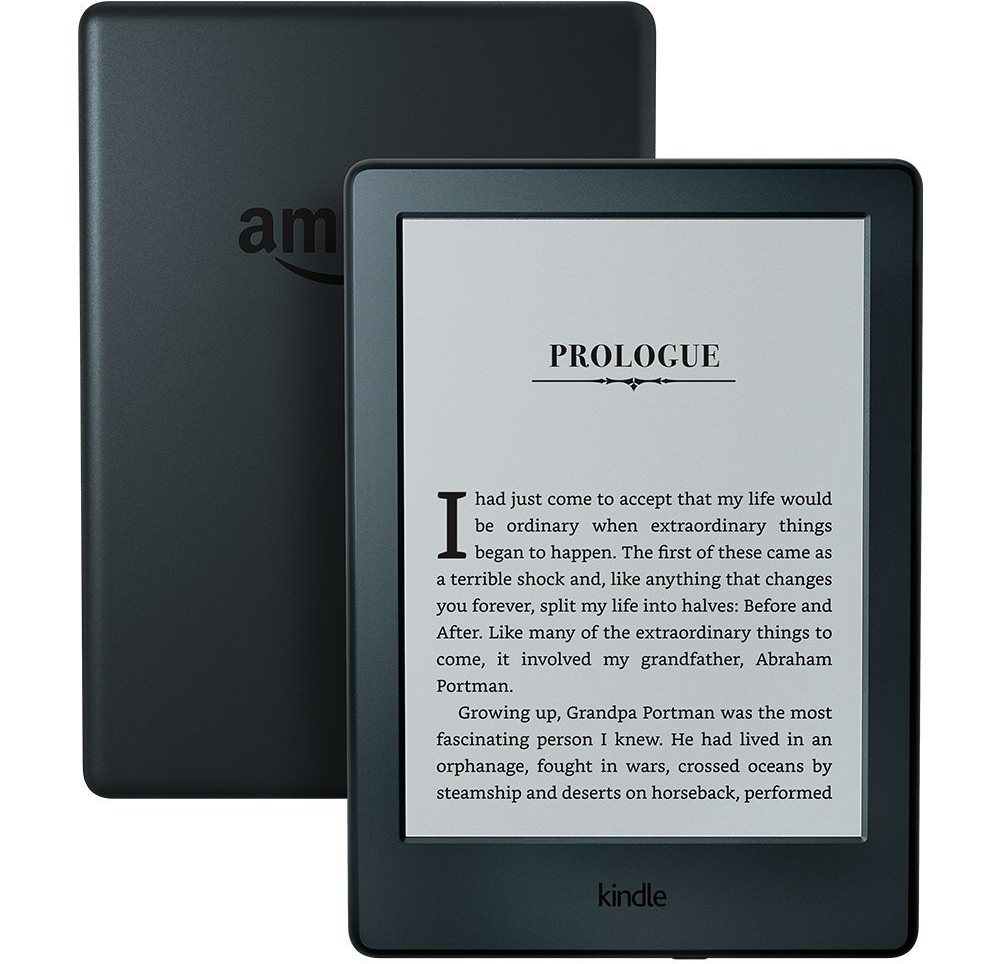 The Kindle E-reader 10th gen is the perfect gift for the book lover. It has an all-new design which is thinner and lighter. Its touchscreen display reads like real paper. No screen glare, even in bright sunlight, unlike tablets. It holds thousands of books. If you have a budget of Rs. 8000 and he loves reading, do gift this techie gift to him.
Price: Rs. 7,999
Buy Now: Amazon
More recommendations for the best gadgets gifts for men:
26. Garment Steamer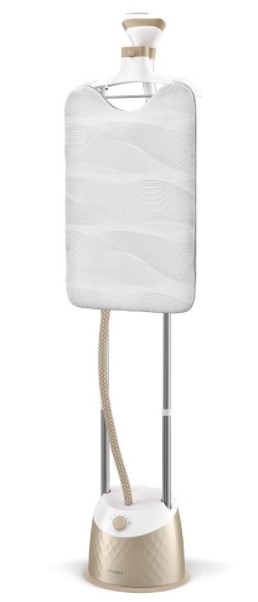 This is not a gift, this is a need. Everyone wants it in their gadget collection. You can use a garment steamer for easy crease removal from your special-occasion and difficult-to-iron garments. This will be the perfect gift for your suit-loving man.
Philips EasyTouch plus Garment Steamer
Price: Rs. 6,373 | Buy Now: Amazon
Philips Handheld Garment Steamer
Price: Rs. 3799 | Buy Now: Amazon
27.
 Cushion Full Body Massager 
The massager is good for relaxing, relieving Aches, Knots, and Muscle Tension. You can keep this pillow anywhere even in the car. The massager cushion is perfect for use around the lower & upper back, neck, abdomen, calf, and thigh areas.
Dr. Physio (USA) Shiatsu Cushion
Price: Rs. 1499 | Buy Now: Amazon
28. Amazon Fire TV Stick 4K:
This Amazon Fire TV Stick will be a great gift to your man for his HDTV. With this fire TV stick, he can stream movies, TV shows, and songs from Amazon Prime Video, Hotstar, Netflix, Gaana, and many more services. Amazon Fire TV Stick comes with a voice remote for the Voice Search feature. Simply press the voice button and say the name of the Amazon Prime Video title you want to watch and start enjoying in seconds. 
Also, he can take his favorite shows and movies anywhere with this fire TV Stick while traveling. Plug Fire TV stick into any TV's HDMI port, connect to Wi-Fi, and continue watching. If your man loves to watch TV series and movies, this tech gift for him is a perfect gift. Don't you think?
Price: Rs. 2,999
Buy Now: Amazon
29. Coffee Maker: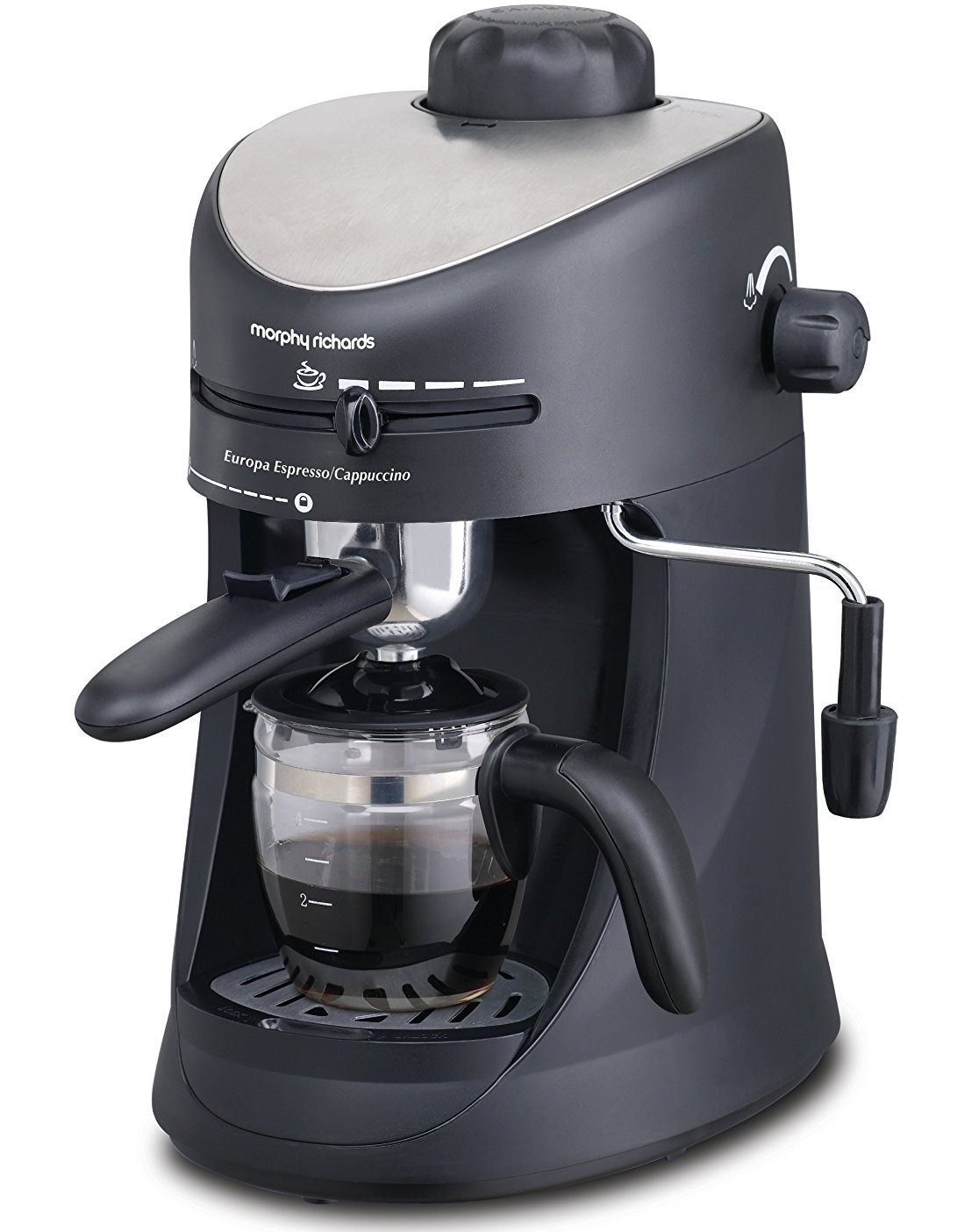 Here is the cool gadget gift for your coffee lover man. This coffee maker makes espresso, cappuccino, and latte coffee. Now, you both can enjoy the authentic taste of coffee at home, sitting under a cozy blanket, cuddling with each other. This will be the perfect tech gift for him if he is a coffee lover.
Price: Rs. 3,880
Buy Now: Amazon
Here is the list of  home coffee makers
30. Hand Warmer
This is really a strange device but can do a miracle for those whose hands get really cold during winters. This device can help in keeping hands warm and also can charge devices.
Honelife Hand Warmer
Price: Rs. 2139 | Buy Now: Amazon
31. Mini Steam Iron by Steamfast:
This is the world's smallest steam iron with a mighty ability to set crisp creases and remove wrinkles. If your husband or boyfriend travels a lot, gift him the SF-717 Mini Steam Iron. It comes with a convenient travel bag and features dual voltage for overseas travel. Its 1.4-ounce water capacity, quick 15-second heat-up time, and three temperature settings make it great for quick touch-ups. This is the perfect electronic gift for your traveler man.
Price: Rs. 3,609
Buy Now: Amazon
More recommendations for best Tech Gifts for Men under Rs. 5000:
32. Bluetooth Earphone
This is also an old gifting idea in the tech gift section. There are many options in Bluetooth earphones therefore you have to choose wisely.
boAt Rockerz 255
boAt Rockerz 255 is a neckband style earphone and offers an excellent music experience for the price it comes. This can also be a perfect gift for your music lover boyfriend. The sound is clear and loud enough to give a good experience. It has the perfect balance of bass, treble, and beat.
Price: Rs. 1,390 | Buy Now: Amazon
Here are few options: Best Bluetooth Earphones Under Rs. 3000
33. Gaming Mouse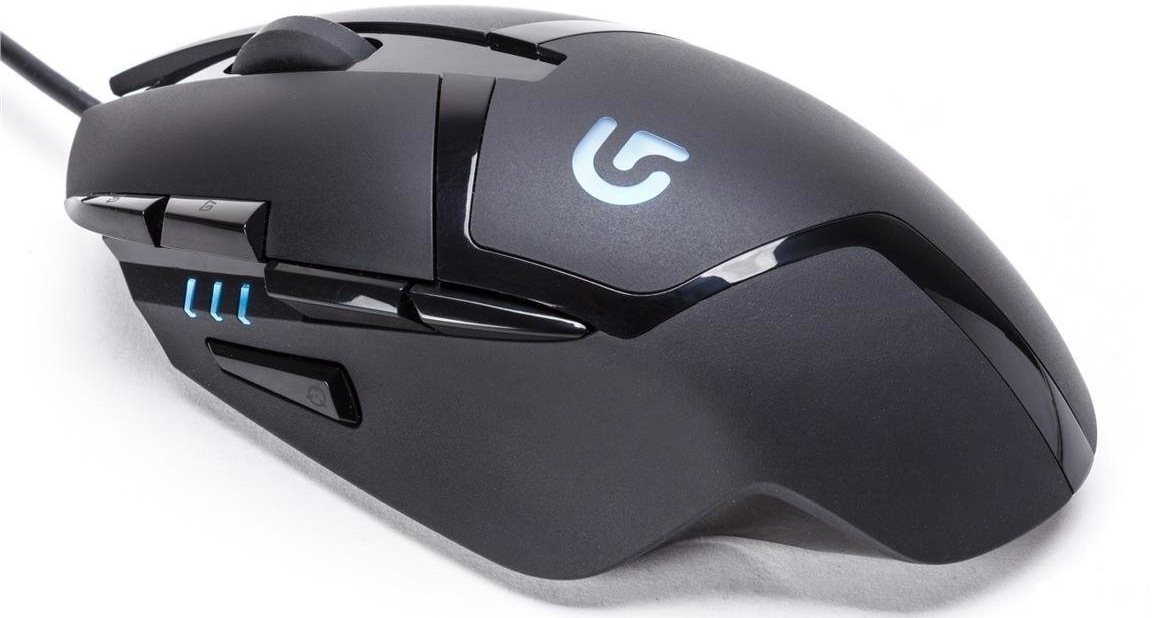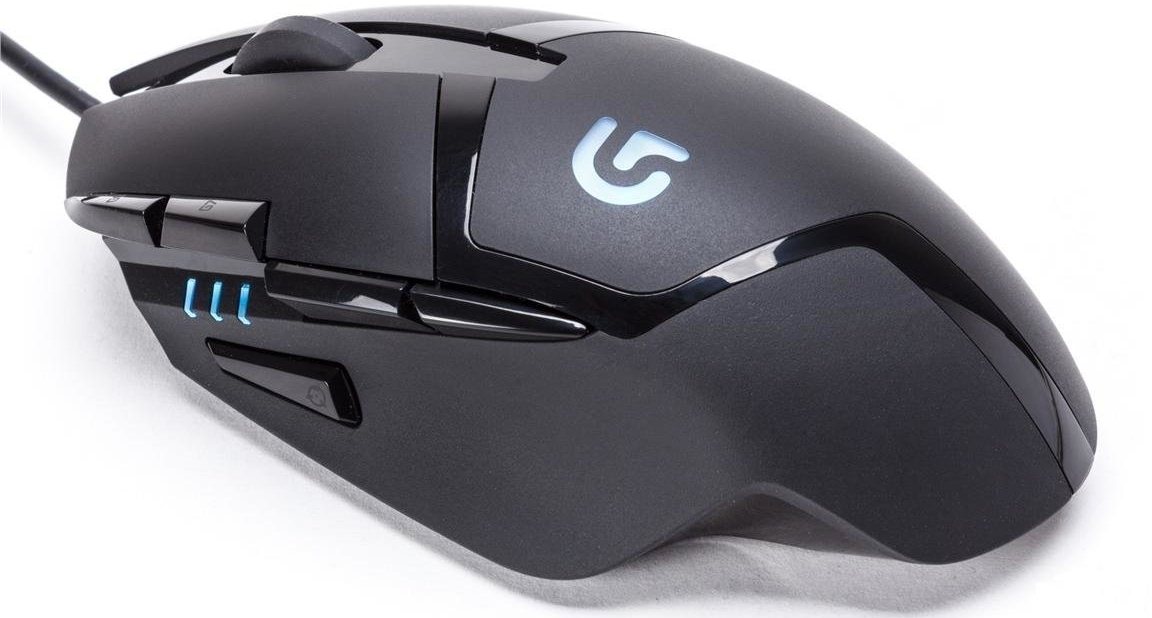 Only a gamer can understand the need for a good gaming mouse. Every micro-second is important for a gamer while playing a game. Therefore, a mouse with the highest gaming mouse tracking speed can be the best tech gift for men who loves online gaming.
Logitech G402 Ultra Fast Gaming Mouse:
Most of the boys love gaming and dream of owning every game-related stuff. This gaming mouse can be a gem in his tech treasure. It is designed with the cutting edge technology of the new Fusion Engine and effective features and has 8 programmable buttons. This gaming mouse provides convenience and faster tracking speed.
Price: Rs. 2749 | Buy Now: Amazon
34. Universal Travel Cord Organizer: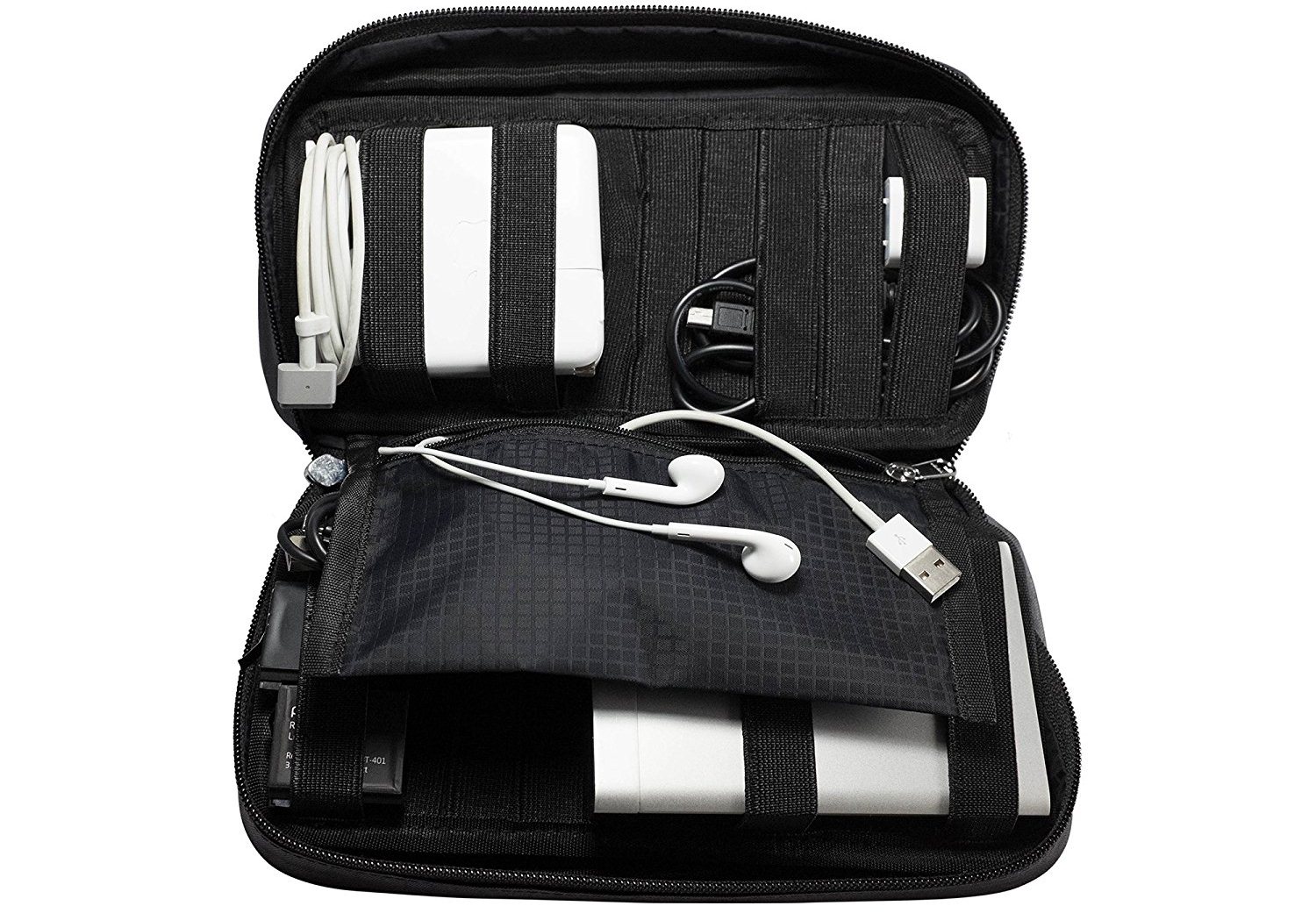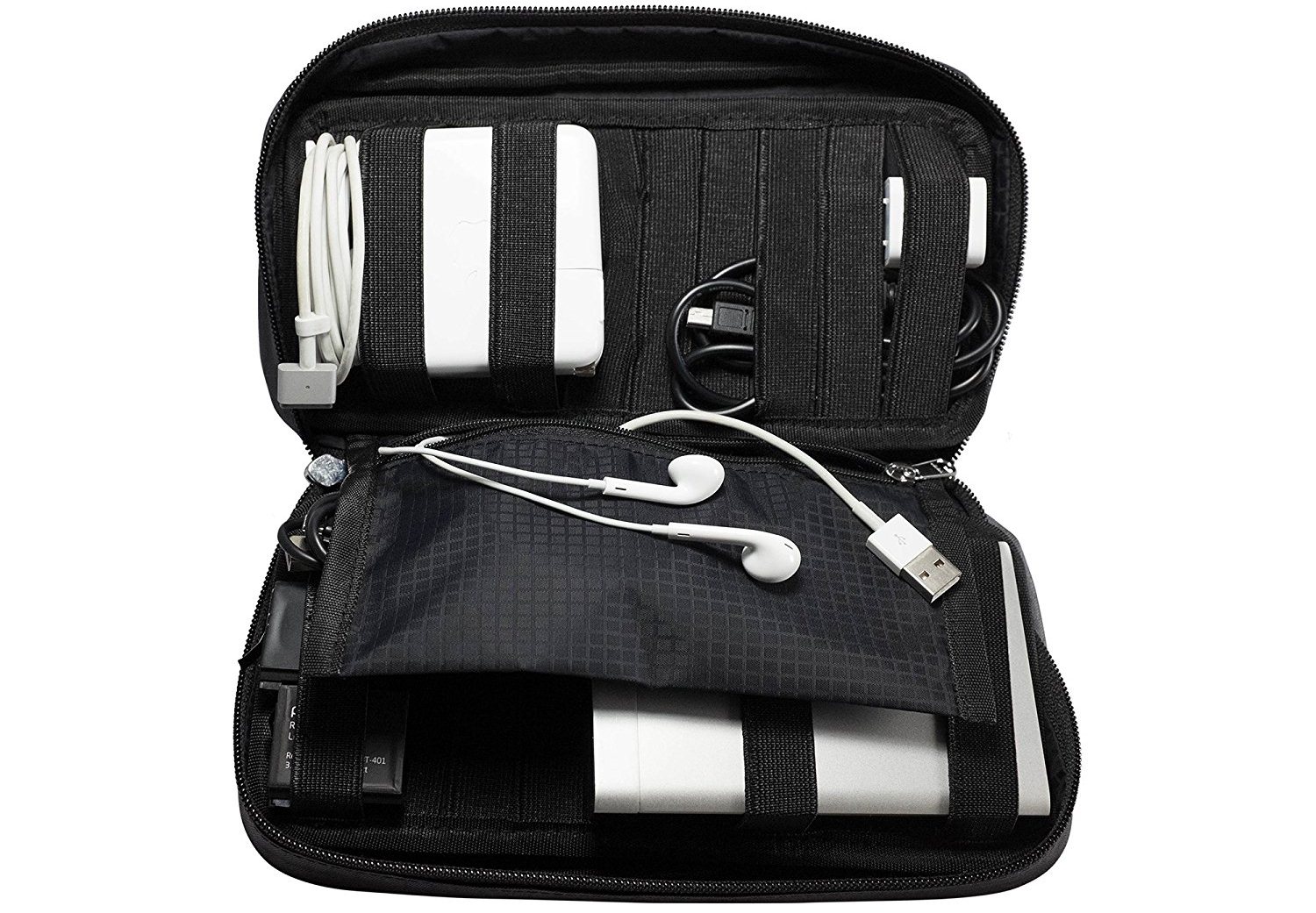 Your gadget lover guy will love this organizer. The main problem that a tech guy face is tangled cables. This cable organizer is perfect for chargers, converters, cameras, and iPhone accessories. It has a zippered pouch that can hold smaller memory cards, USB flash drives & More. It can easily fit into any laptop bag, backpack, suitcase, or luggage.
Price: Rs. 2,420
Buy Now: Amazon
If your budget is low you can buy this cable organizer for Rs. 339
35. Fitness bands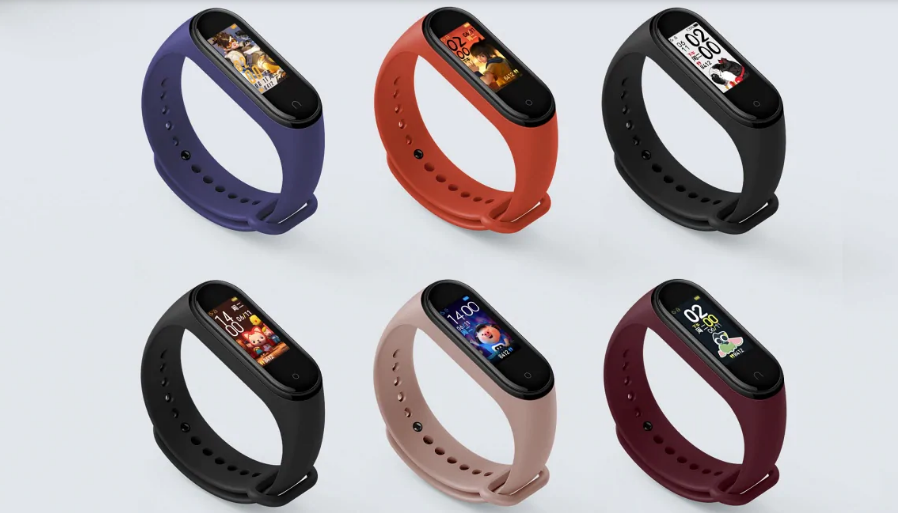 A fitness band for a fitness freak is a good gifting idea for a tech lover. He can track his calories, daily step counts, heart rate and more with the help of a fitness band.
Mi Band 6:
All the fitness freak guys love a gift like this. This smart band from Mi is one of the best fitness bands at a reasonable price. It has an OLED display, a touch button, an all-new design, 30 Sports Modes, PAI, Women's Health, oximeter and an improved pedometer algorithm. It can track calories, steps, distance, and heart rate.
Price: Rs. 3,499 | Buy Now: Amazon
36. Procus ONE Virtual Reality Headset:
If your man is a gamer or interested in gaming, this is the perfect tech gift for him. He will surely be very happy after receiving this as a gift from you. He can stream movies and pictures, play video games, and enjoy his phone's apps like he never had before!
Price: Rs. 1,899
Buy Now: Amazon
If you have a little more budget, you can also give one from these Best Virtual Reality Headset Under Rs. 3000.
37.
Syska Power bank: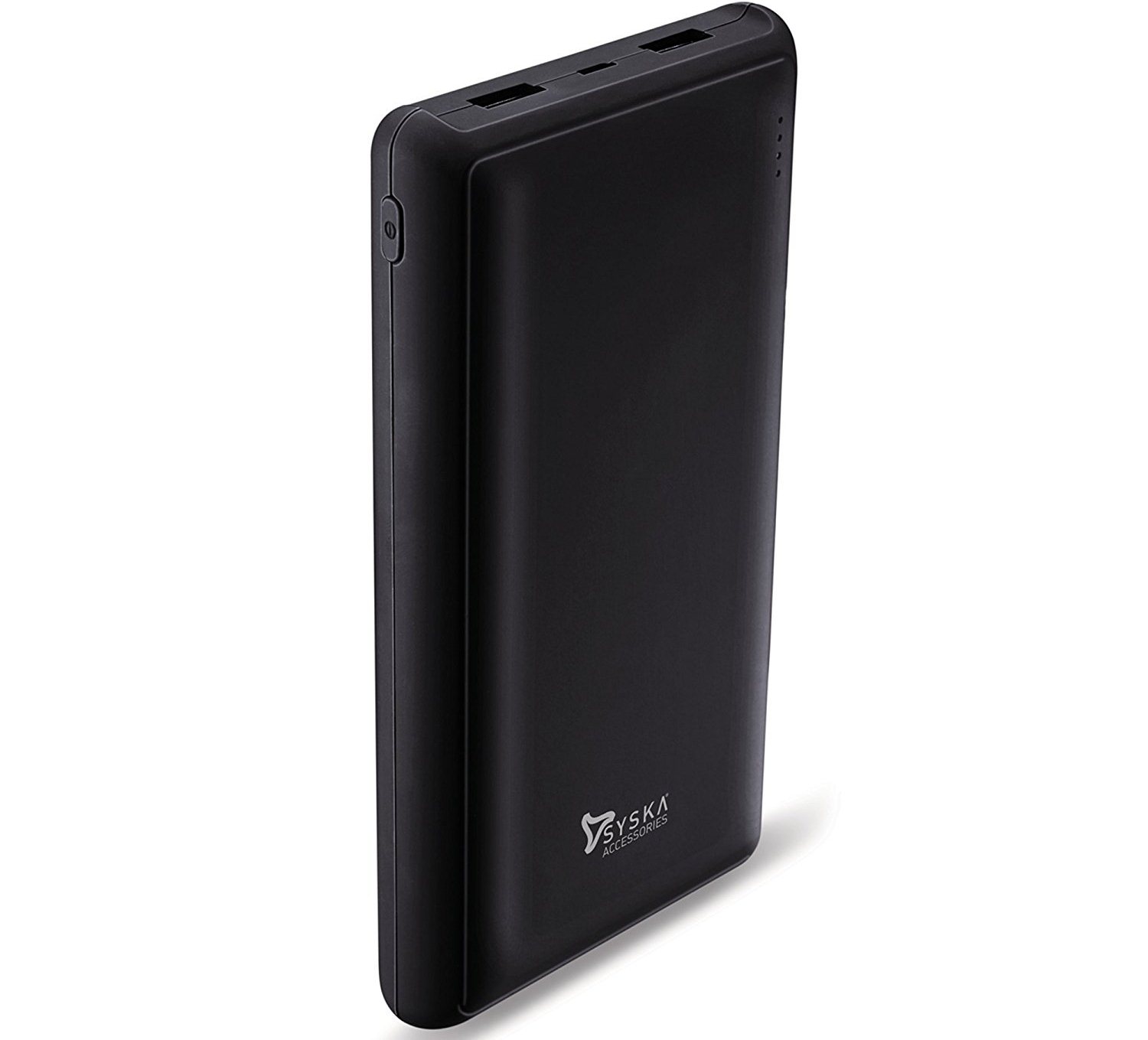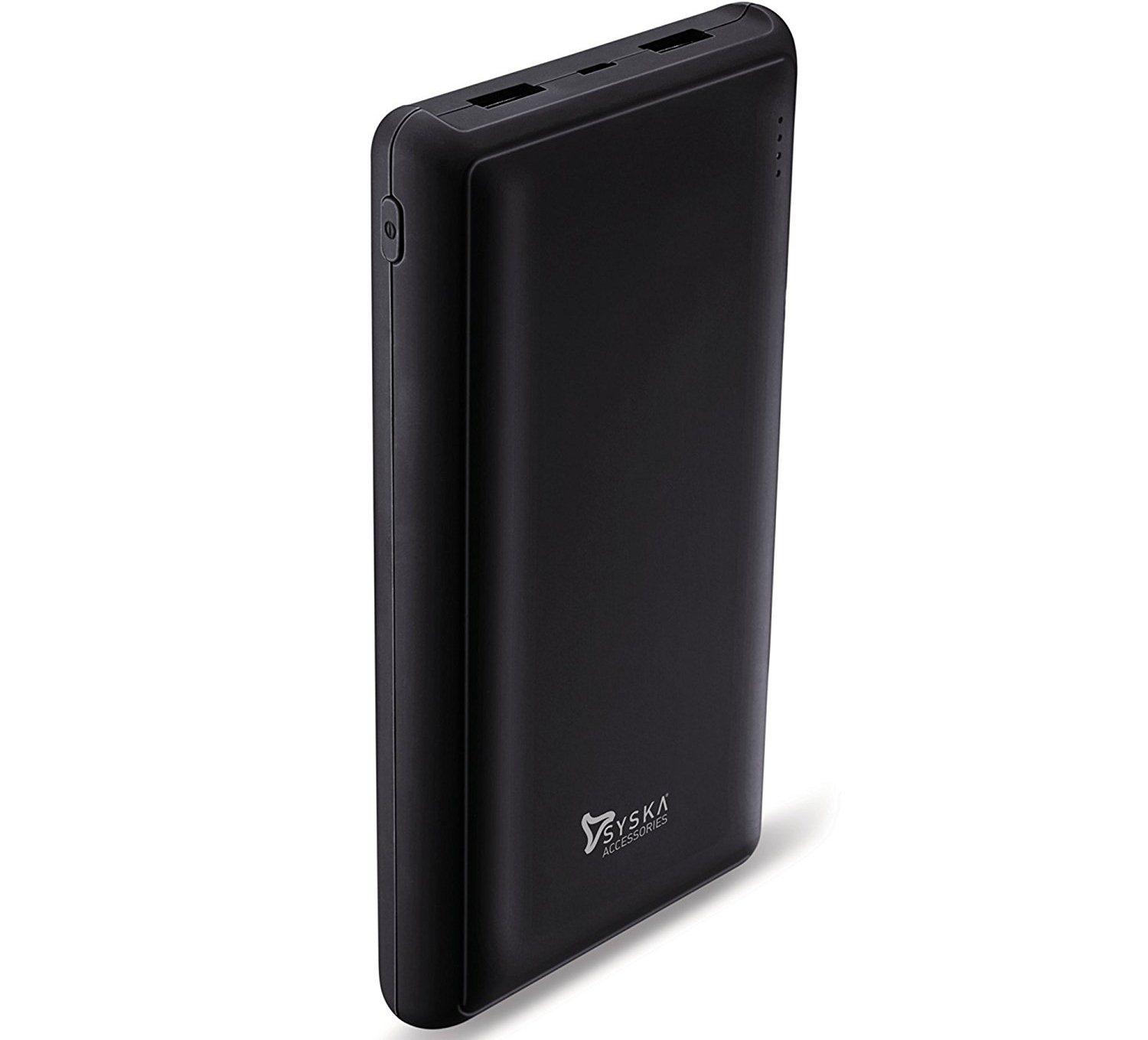 The Syska Power Pro200 power bank is packed with a 20000 mAh battery that lets your device go on and on. This is one of the good technology gifts for men who have always been online. This helps him to get in always even if he is on a long tour.
Price: Rs. 1,099
Buy Now: Amazon
Check more, 20000 mAh power banks in India
38. Laptop Cooling Pad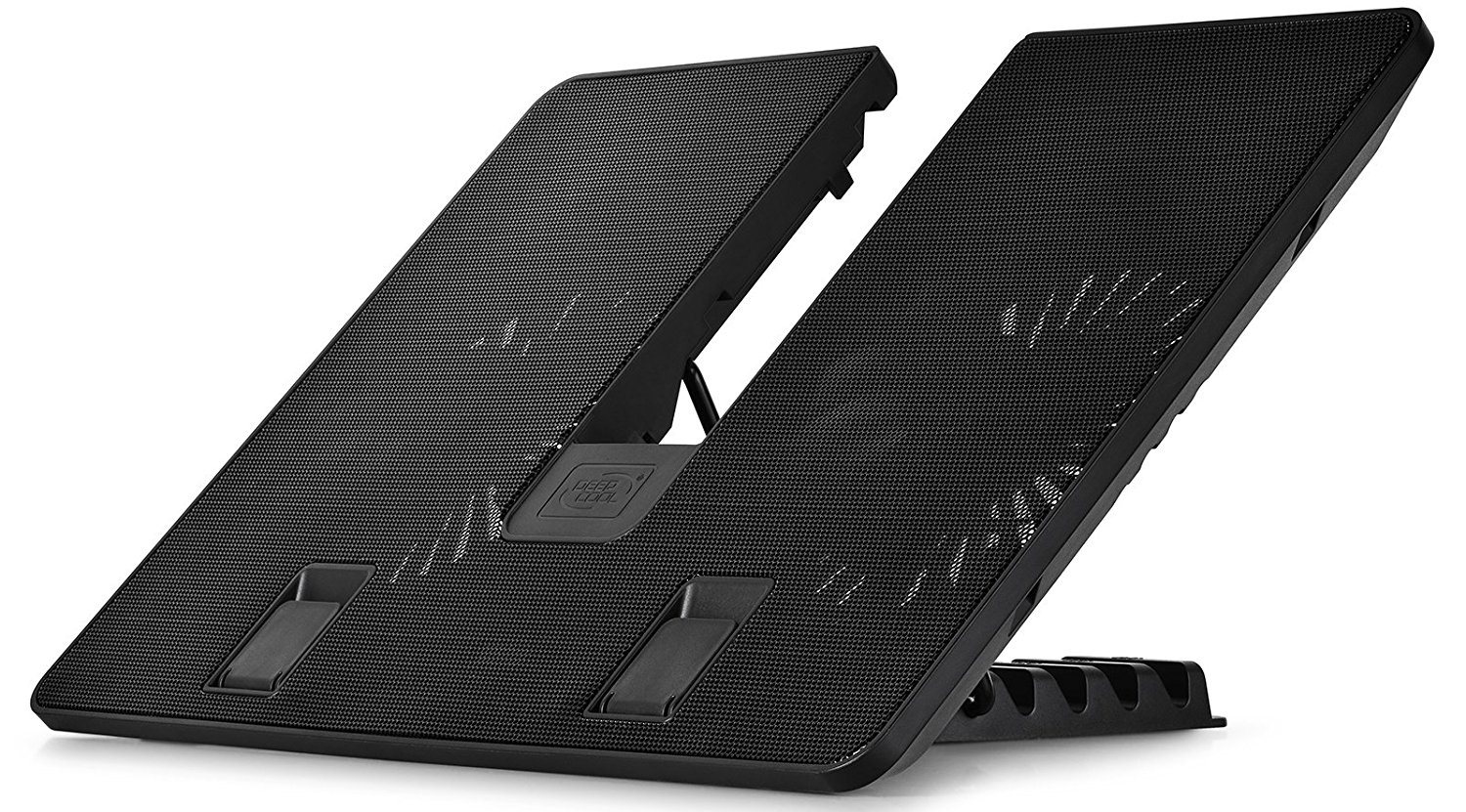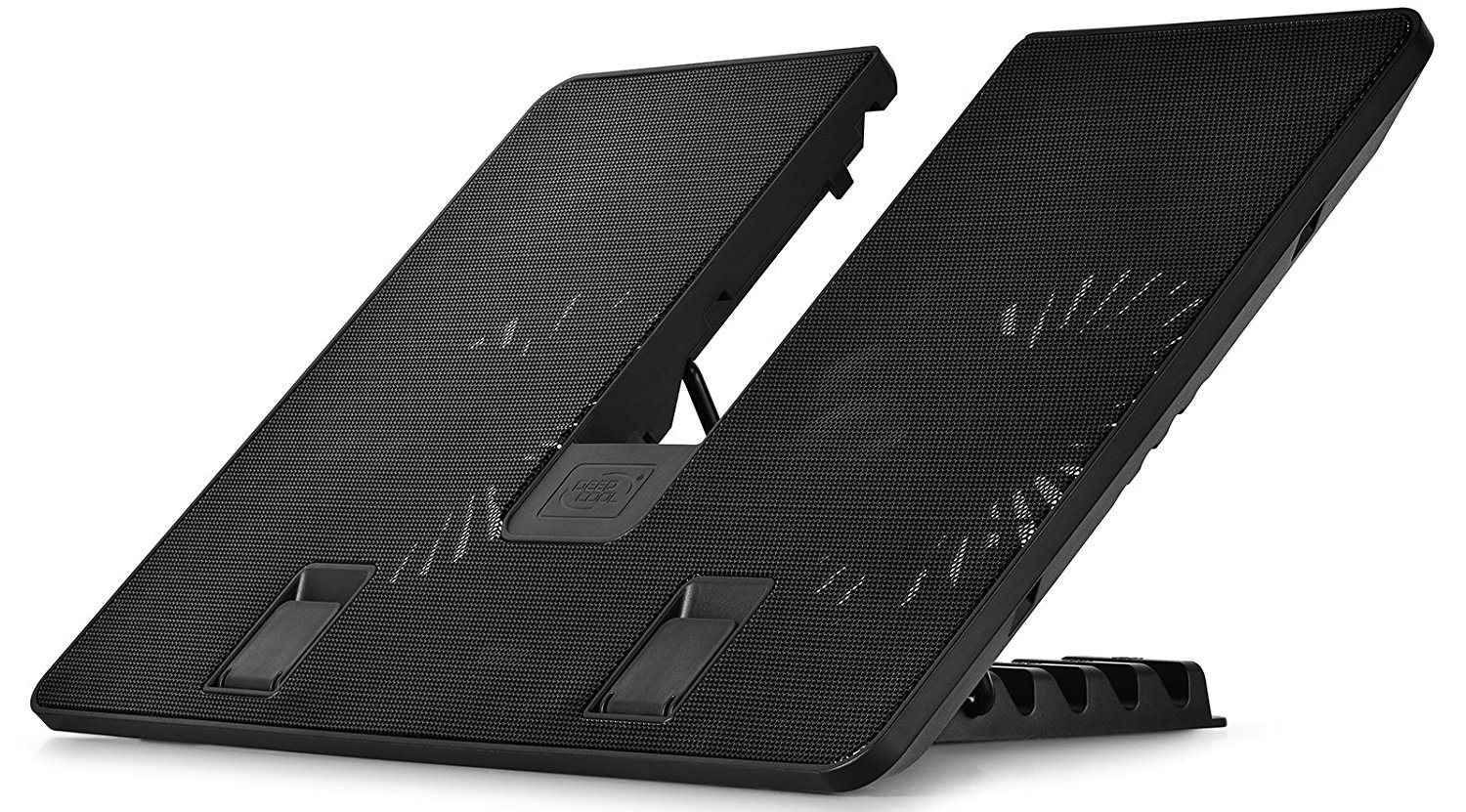 This is one of the good laptop cooling pads. The side window in this cooling pad makes its appearance more fashionable and shining. It has 2 USB ports; one is USB 3.0 and the other is USB 2.0. It has pre-installed 2 Blue LED fans for maximum cooling and has a patented air intake channel on the perimeter of the front panel. You can gift this to your boyfriend if he loves his laptop or if he works more on the laptop.
Tukzer Laptop Cooling Pad
Price: Rs. 1,574 | Buy Now: Amazon
39. USB Powered Tea Coffee Cup Mug Warmer
This Portable USB-powered Mug heater is a great gift for your boyfriend or husband or friend if he loves coffee. It keeps coffee, tea, or any drink warm while you work on your laptop. This cool gift looks good on the office desk. Therefore, I must say, your man will love it.
Price: Rs. 1,299
Buy Now: Amazon
More recommendations of gifts for men under Rs. 2000:
40. Portronics LiteHouse Magnetic LED Lamp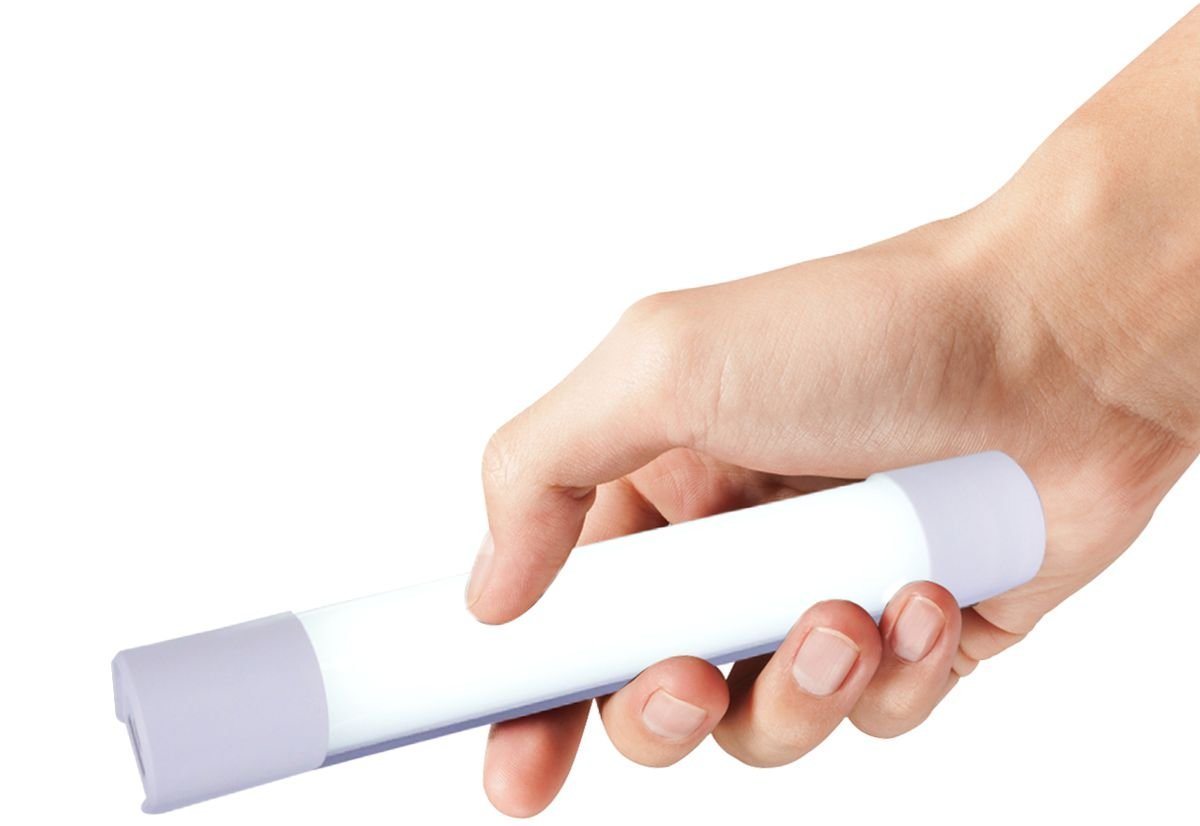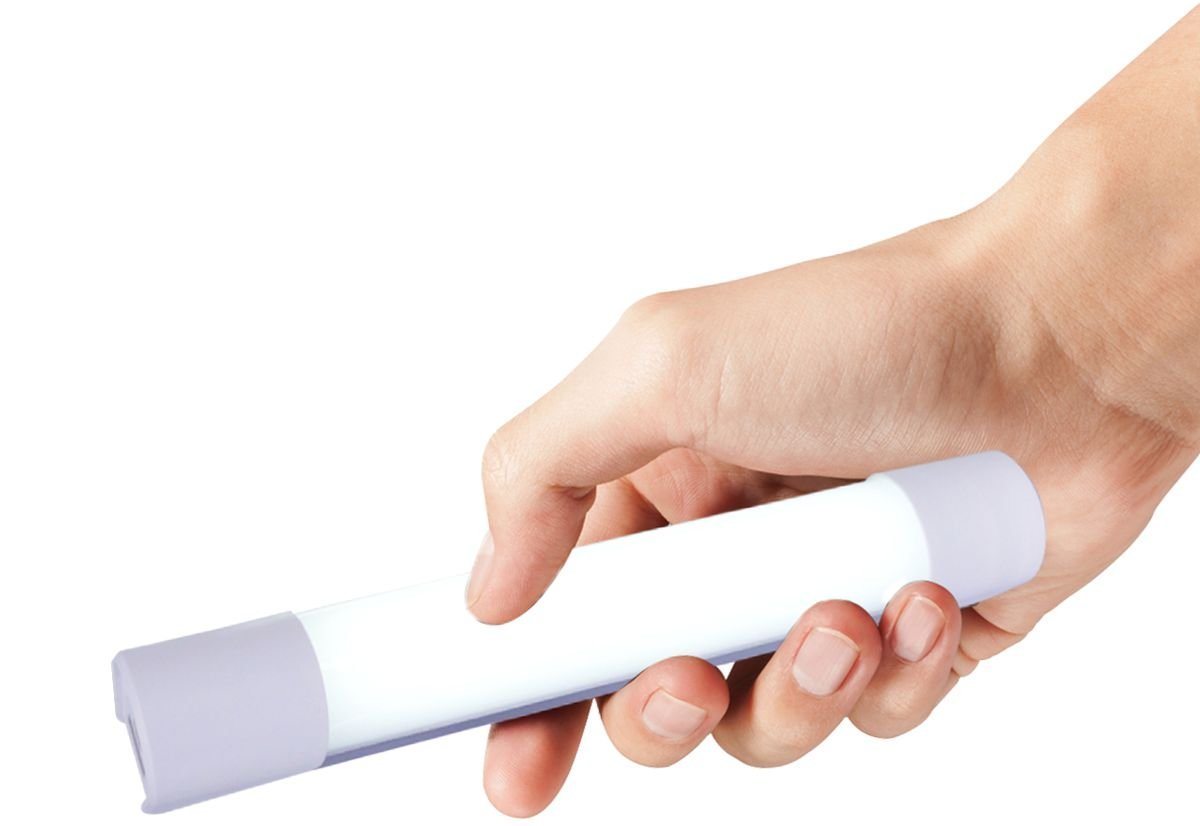 This Portronics LiteHouse Magnetic LED Lamp with 4400mAh USB Power Bank is something unique to give as a gift under Rs. 1000 for men. It is useful as well as trendy and your man will definitely love this.
You can also buy 10000 mah power banks under Rs. 1000 as electronic gifts for men.
Price: Rs. 849
Buy Now: Amazon
41. Portronics 6 Ports Charging Station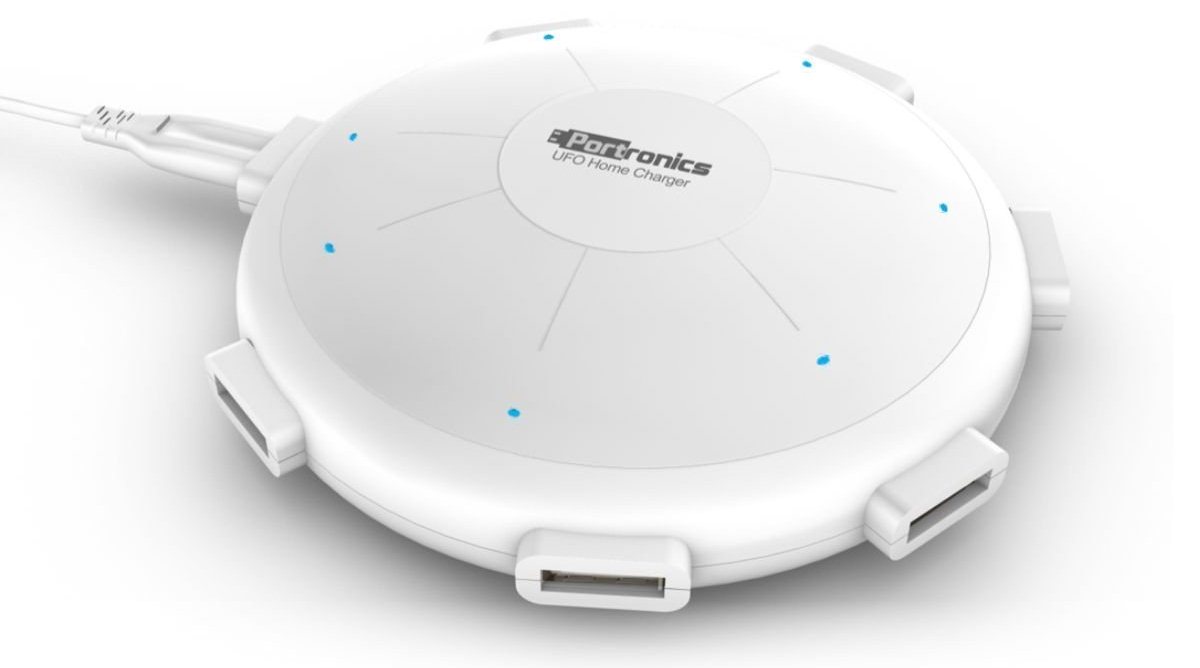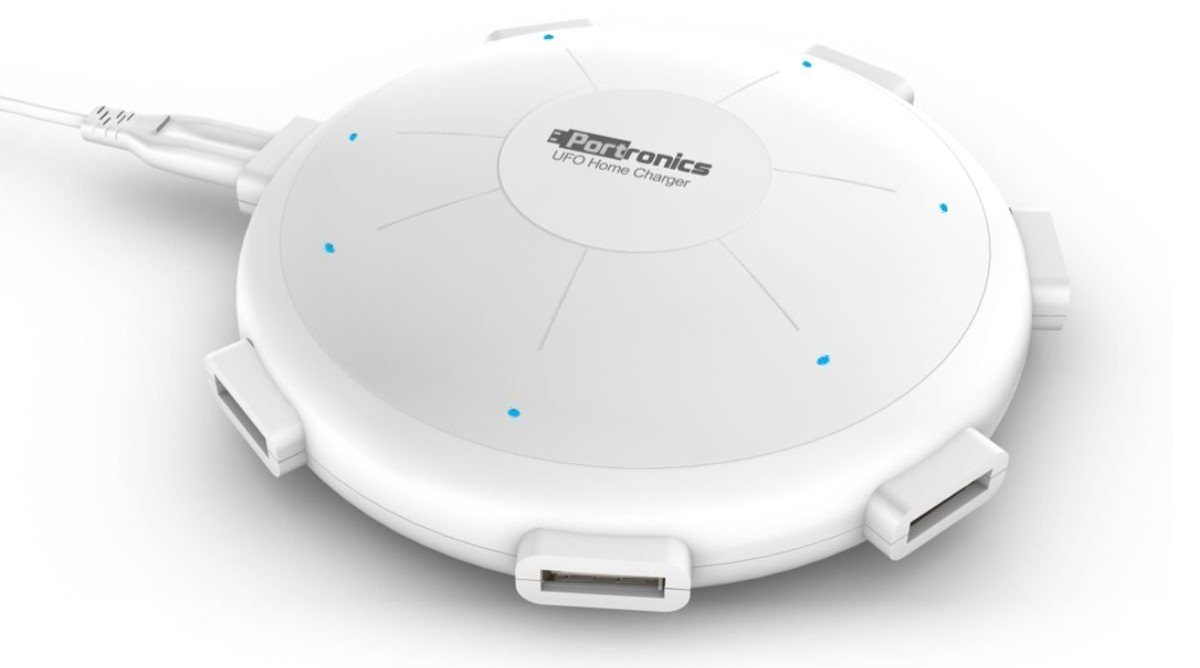 This is a unique gift under R. 1000. Give this to your dear ones as a gift. This Multiple charging port device has 6 USB ports for simultaneously charging smartphones and tablets. It has a built-in smart IC which intelligently identifies each connected device. Don't worry about the speed. It takes a guaranty for the fastest charge time for every device (up to 8 Amps among 6 ports). It comes with over-voltage protection, over-current protection, and short-circuit protection. It also has fully charged protection with safety approval.
Price: Rs. 735
Buy Now: Amazon
42. Digital Notepad
The digital notepad is an electronic note-taking machine with an LCD touch screen. You can even use your fingers to write the notes. It has no ROM. That means, once you erased the note, you can't get it back. It is an ultra-thin and ultra-light design that makes it ideal for the home, office, school, or on the go.
Price: Rs. 379
Buy Now: Amazon
More recommendations for tech gifts for men under Rs. 1000:
These are the best tech gift ideas for men in all price range. You can buy any of them as per your budget and taste. Your man will definitely love these cool gadgets. Do tell me his reactions in the comment section below after gifting one to him. I would love to hear from you. 🙂