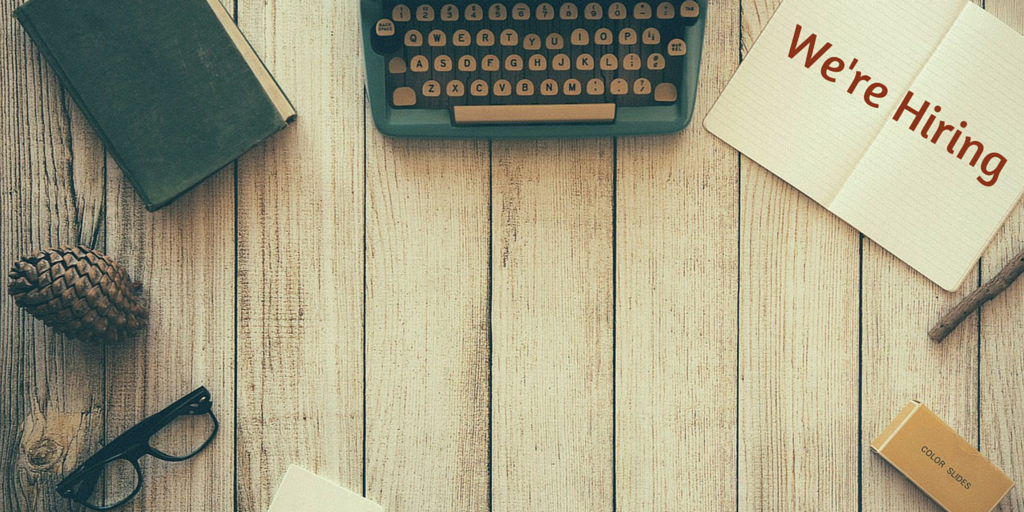 Good News is that we are hiring. We are expanding our team and want talented people to join our TechloMedia Family. Before you see the available positions, you must be the reader of Techlomedia and know what kind of content we publish. You must understand that we take it as a responsibility to push only genuine and valuable content. We do not believe in click-baiting content. We want to provide content and insights which matter and help people to know what's going on around the world.
PHP Developer
Position Open: 1;
Location: Delhi
Work Experience: Minimum 2 Year; Maximum 5 Years
Qualifications and Skills:
A bachelor's degree in Computer Engineering, Computer Science or a related field
1+ years of programming experience using PHP, Javascript, jQuery, AJAX, HTML 4/5, CSS3
1+ years of experience with Object Oriented Programming (OOP) and MVC Framework
Knowledge of web services, such as REST, SOAP, etc.
Knowledge of databases, such as MySQL, SQL, Postgres
Strong communication skills
Proven ability to build efficient, testable, and reusable PHP modules
Knowledge of PHP MVC Web Frameworks
Job Description:
PHP Developer should have an understanding of Core PHP, Open source framework like WordPress, Magento, CakePHP, laravel any other.
Understanding of HTML / CSS
Working with web services, such as REST, SOAP, etc.
Working with databases, such as MySQL, SQL, Postgres
Knowledge of Javascript
Positive attitude
Take responsibilities/ownership of project
Work as a team
Salary: TBD (As per the industry level experience)
If you are willing to join our team, Mail us your CV on deepanker@techlomedia.in
———————————
Digital Marketer- SEO Professional
Position Open: 0;
Location: Delhi
Work Experience: Minimum 2 Year; Maximum 3 Years
Qualifications and Skills:
Graduate/post-graduate: Preferably a marketing, communications, or management major.
Diploma/ Certificate on Digital marketing and content developing – SEO Experts
Excellent written communication and creative writing skills. Drive the ideation overwriting content for blogs, social marketing, script for videos etc.
Think from a product/service solution standpoint and create content specific to customers.
Effective verbal & written communicator, structured thinker, and note-taking champion.
Strong knowledge of grammar and composition rules for editing and proofreading material.
Attention to detail.
Job Description:
The Marketing Manager must be a self-starter who can drive the digital marketing efforts of the clients & create highly engaging campaigns to take their products and services to the market. Marketing aspects of the role will include:
Strategy Management:
Create Digital Marketing Strategy that creates the road map to take products or services to the market
Plan and seek campaign budget from the management and allocate as per the goals and objectives to achieve a high ROI
Content strategy and creation:
Lead content creation through innovative ideas and concepts; provide direction for content development to writers.
Coordinate and drive PR related activity– creation of content, publication in right channels, budget allotment etc. as part of the marketing activity
Run Email marketing and influencer marketing efforts for product/services sales
Measuring & Reporting:
Measure, generate, and present analytics for higher management to help them understand the performance of digital marketing activity and ROI.
Salary: TBD (As per the industry level experience)
If you are willing to join our team, Mail us your CV on deepanker@techlomedia.in
————
Content Writer (Full-time):
Position Open: 2;
Location: Delhi
Work Experience: Minimum Freshers; Maximum 1 Year
Qualifications and Skills:
Any graduate
Data Entry, MIS Executive, Computer Operator.
Excellent written and spoken English
Sound knowledge of MS Office Suite, MS Word and MS Excel
Able to use emails, internet and MIS Software.
Excellent team skills
Job Description:
Making entries and maintaining database.
Should be excellent in typing and excel.
Candidate Should have expertise in MS Excel (Vlookup, Hlookup, Pivot Table etc)
Excellent typing speed: min 30 w.p.m.
Content writing
Should be good in written and spoken English.
Priority: A person with good written and verbal communication skills (English) and has the interest in gadgets and technology.
Salary: TBD (As per the industry level experience)
———————————
Correspondent
Positions Open: 0
Work: News Coverage and Original Articles
We are seeking for the person who can contribute original and interesting articles. If you have the interest in writing, passion for technology, gaming or gadgets and you want to share your knowledge with the world, you can join our Team. We are interested in the person who can not just write but write something which is interesting to our readers.
If you are interested, you can send your resume with links to few of your articles to the email given below:
deepanker@techlomedia.in
Email your resume in PDF format with the subject line "Writing Application for job".
Include two writing samples, ~300 words each, that would bring value to someone that is a tech enthusiast (this can include interesting apps, an analysis of a recent piece of news, a review, etc).
In case you have no articles online, you can send us the article sample in doc format. We will get back to you.
If you are willing to join our team, Mail us your CV on deepanker@techlomedia.in