Best Microphones for YouTube videos | 2022
When it comes to making good YouTube videos, there should be good quality video and, professional recording, and good quality audio. If you buy a good camera, you can record quality videos but what about the sound? Unfortunately, a good camera does not offer good-quality sound. But, you have lots of good audio solutions. There are lots of good quality microphones that you can use to record good audio.
Microphones come in a wide range of pricing. You can buy it for as low as Rs. 1000 and as high as Rs. 1 Lakh. But I have considered the range that is affordable without compromising the quality. I didn't select the high-cost microphones that can't be afforded by the masses.
Before you select a mic for you, you should also consider what kind of videos you are going to make. If you are making videos with voiceover, you need a USB mic that connects directly to your system. If you are into blogging, you need a mic that directly connects to your camera and records high-quality mic directly in videos. In videos where you want to shoot a person from a distance, Lavalier microphones do a good job. You can clip them on and start recording.
Also see: Best Microphones for YouTube under Rs. 2000
Best Microphones for YouTube videos
I am categorizing mics into three different sections based on their usage.
A. Studio Mics
B. Shotgun Mic
C. Lavalier Mics
Now I will put the best mic options for every price segments. You can select the one depending on your usage.
Best Studio Mics For YouTube (Perfect for voiceovers)
These are the best microphones you can buy to record high-quality audio. These are USB microphones that can be connected to your system to record voice-overs, music, instruments, and podcast. These mics are in the price range of Rs. 5000 – Rs. 15000. You can select one depending on your budget.
1. Rode NT-USB
Rode NT-USB is a studio cardioid condenser USB microphone. Just plug and play. This microphone can be used with a tripod and can also be used with an external shock mount. It records high-quality audio. The microphone has a zero-latency stereo headphone monitoring jack. It comes with a Pop shield and storage pouch.
It supports both Windows and Mac OS based computers. It can also be used with an iPad as it supports GarageBand.
Pros
Cons

Excellent sound quality
Extended response, crispiness
Low noise
Price: Rs. 17,999
Buy Here: Amazon
2. Blue Yeti
If you just ask me the one best microphone, I will recommend Blue Yeti. It is a cost-effective USB microphone for recording high-quality audio. Blue Yeti comes with a 16-Bit/48 kHz resolution audio recording. It offers four different polar patterns stereo, omnidirectional, cardioid, or bi-directional. This microphone is perfect for vocals, podcasting, voiceovers, music, and conference calls.
The design of this microphone is also very good and looks attractive. It also comes with a little stand that can also be folded. Blue Yeti allows for easy positioning and transport. It is a USB mic and supports Mac OS and Windows systems. Just plug and play.
Pros
Cons

Four recording Mode,
Great sound quality
Price: Rs. 10,099
Buy Here: Amazon
3. Audio-Technica AT2035
Audio-Technica AT2035 is also a notable microphone for recording songs, voiceovers, and podcasts. It is one of the best brands for microphones and this is one of the most recommended cost-effective microphones. It offers a studio-like condenser mic feel. This mic ships with a custom shock mount and a durable padded pouch.
It allows you to switch between the 80 Hz high-pass filter as well as the 10 dB pad. So, you have control over sound pressure levels.
Pros
Cons

Solid build
Clear sound quality
Nice features

Bass response overpowering for some vocalists
Price: Rs. 14,999
Buy Here: Amazon
3. Blue Snowball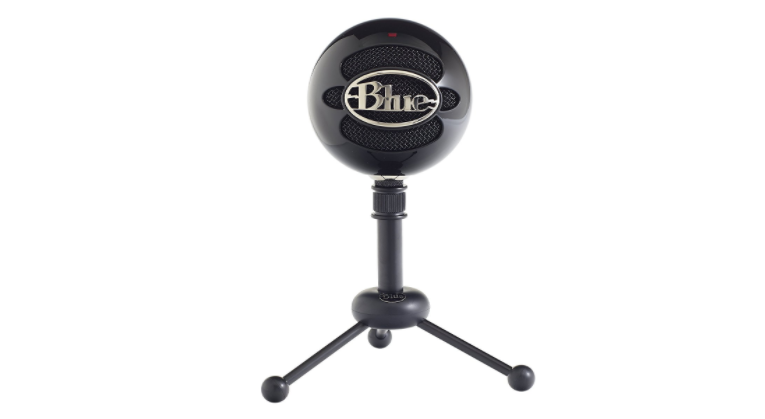 Blue Snowball is the most affordable of all microphones on this list. It is the most popular microphone from Blue. It is smaller and lacks a few features, but best for those who have a restricted low budget. This microphone is great for recording voice-overs and recording videos from the desk.
It comes with dual pattern recording options (cardioid and omnidirectional) and connects to the system over USB. It has a dual capsule design and comes with a unique 3-pattern switch (cardioid, cardioid with -10dB pad, and Omni).
| | |
| --- | --- |
| Pros | Cons |
| | Distant subjects not very well resolved |
Price: Rs. 6,399
Buy Here: Amazon
Blue Microphones Snowball iCE the cheaper variant of this mic priced at Rs. 4399.
Best Shotgun Mics For YouTube (Perfect for vlogs)
Shotgun mics are used by Vloggers. It is good for close-ups and medium-angle shots. It is also used to record interviews where a person sits directly in front of cameras. As we are talking about mics for YouTube, I will only put shotgun mics that are useful for YouTubers.
1. Rode VideoMic Pro+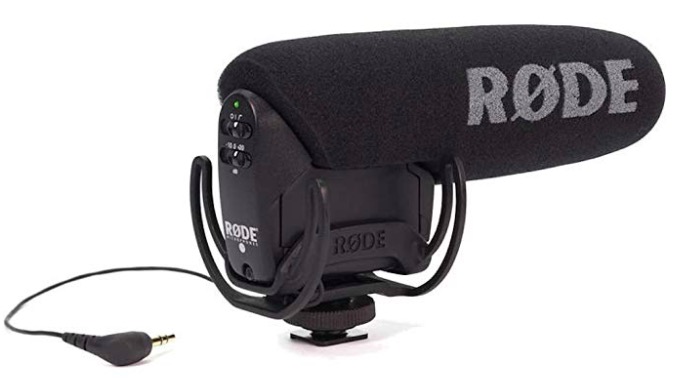 Rode VideoMic Pro+ is the best camera shotgun mic. It is costly but best if you want to record in-camera sound. It directly attaches to your camera and records high-quality sound. It is a good choice for Vloggers. This mic is designed to pick up the audio directly from the front. You can also adjust different things like sensitivity and loudness. It has three-stage gain control that is used to boost the audio signal. It also comes with an additional high-frequency boost mode. If you are looking for an excellent shotgun mic, this one should be your choice.
Price: Rs. 18,299.00
Buy Here: Amazon
2. Sennheiser MKE 200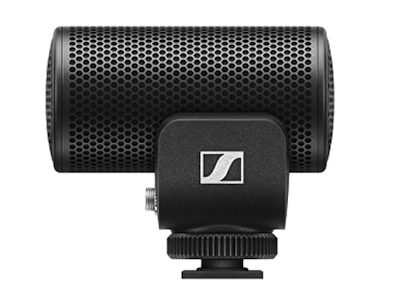 Sennheiser MKE 200 is a good shotgun microphone YouTubers. You can use it for shooting vlogs and other kinds of YouTube videos. This shotgun mic has a compact design and comes with integrated wind protection and an internal suspension mount to handle noise. It features a standard cold shoe mount for universal use. It connected with the camera directly and uses the camera battery for the power.
Price: Rs. 7999
Buy Here: Amazon
3. Rode Video Mic GO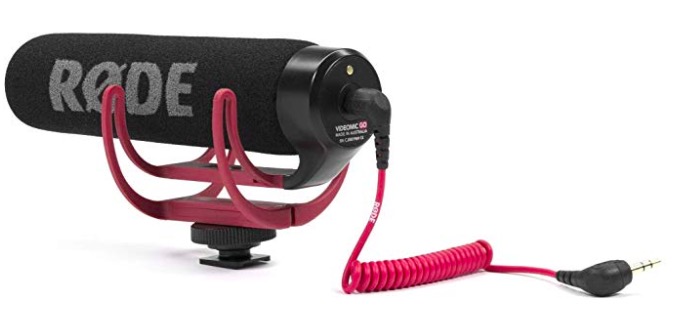 This is a cheap shotgun mic and doesn't require any battery to operate. It is powered by the camera's external microphone input. It uses a 4.5 mm port to connect with your DSLR camera. It delivers clear, crisp, and directional audio by reducing other surrounding sounds. It is designed to capture audio from the front. There are no complicated switches or settings.
Price: Rs. 6249
Buy Here: Amazon
Best Lavalier Mics
Lavaliers are used for wide-angle shots where the person needs the freedom to move. It is a button-sized microphone and is also called a lapel mic.
1. Audio-Technica PRO70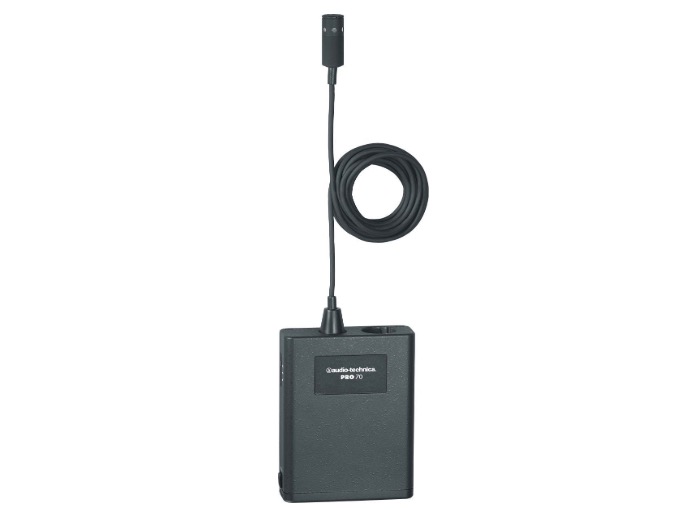 Audio-Technica PRO70 is costly but the best one to get if you are looking for a Lavalier microphone. It offers a solid performance. It is good for recording interviews, public events, or music shows. It is not high-end but is good for recording professional sound. It also looks good. It has a pick-up angle of 120 degrees which makes it good even in environmental noise situations. It comes with a thick 6 feet cable.
Price: Rs. 17,154
Buy Here: Amazon
2. Rode SmartLav+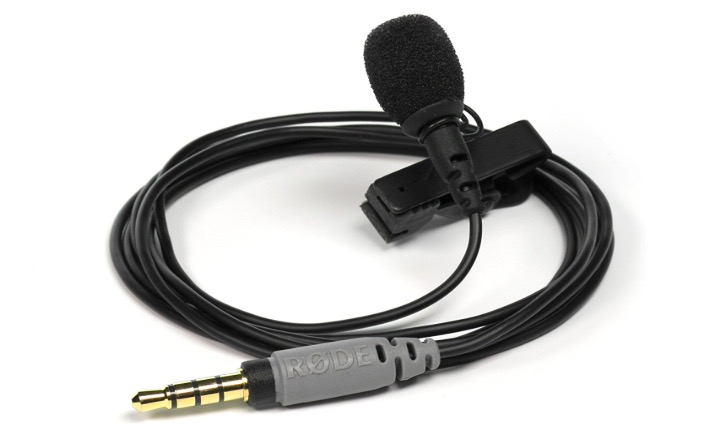 Rode SmartLav+ is a budget offering and is compatible with both cameras and smartphones. It is cheap and doesn't require any extra power to operate. It comes with a windscreen, shirt clip, and carrying pouch. It does a good job considering its price. There is also a dedicated Rode Rec app for iOS devices. You can use the app to record the audio using this mic on your iPhone. It is light in weight and requires zero extra effort in carrying.
Price: Rs. 5,099
Buy Here: Amazon
3. Sony ECM-LV1 Stereo Lavalier Microphone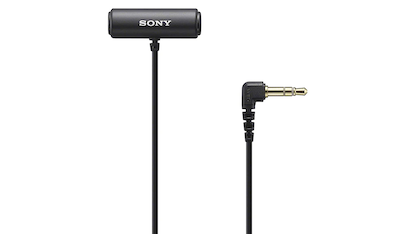 Sony ECM-LV1 Stereo is an impressive lavalier microphone for recording quality audio. The mic can pickup wide and stereo sound. It works in combination with the ECM-W2BT and offers plug-in power usage. This mic can be used with PCs, voice recorders and other devices. It has a 360-degree rotatable clip for flexible use. The mic also comes with wind screen to reduce wind noise, for outdoor recording.
Price: Rs. 2,099
Buy Here: Amazon
4. Boya BYM1
Boya BYM1 is a cheap but good omnidirectional Lavalier condenser microphone you can use with your smartphone or camera. This clip-on mic works well and captures good sound. It is easy to use and easy to carry. As the microphone works with a range of devices, it is suitable for new YouTubers who do not want to invest much.
Price: Rs. 811
Buy Here: Amazon
Final words
In this article, I have includes microphones for different kinds of use. So, you need to first identify how you want to use the mic. Then pick the one based on your usage. Removing noise with software always affects quality. So, always have a microphone that captures less noise and natively records good quality audio. If you are into music, never compromise the microphone's quality.
If you have any confusion, you can always comment below.