5 Best Gaming Mouse Under Rs. 1000 in India – 2022
If you are a gamer, you can understand the importance of mouse build for gaming. The normal mouse cannot give a good performance because of lower DPI and no function control buttons. Gaming mouses come with faster response time, higher sensitivity programmable buttons, and more to match your gaming style. Now gaming mouses are cheap and you can buy a good gaming mouse with up to 3200DPI and control buttons on a low budget. If you are looking for a gaming mouse, you should check this post. This article is about Gaming Mouse Under 1000 INR.
Also, see Best Headphones Under Rs. 1000
Gaming Mouse Under Rs. 1000
In this article, I am listing the best gaming mouse under 1000 Indian Rupees. You can check the specs and buy directly from the links given. It is also worth noting that entry-level gaming mouses are good enough for beginners but they cannot match the performance of high-end gaming mice.
See the list below:
1. Lenovo Legion M200
Lenovo Legion M200 is the best RGB gaming mouse in this budget. This gaming mouse has an Ambidextrous comfortable design with 5-buttons. It has up to 2400 DPI with 4 levels DPI switch. Legion M200 has an optical sensor with works fine. The mouse has RGB light with a 7-color circulating backlight. The gaming mouse has a USB interface with a braided cable for durability.
2. Zebronics Alien Pro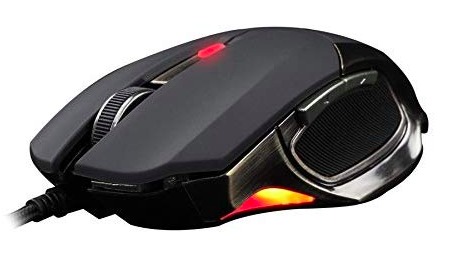 Zebronics Alien Pro is a good choice for a budget gaming mouse. It is attractive in design. The mouse has a metal frame structure with Ergonomic rubber material for a better grip. It houses 6 buttons for additional utility.
It comes with up to 2400 DPI with instant DPI switch technology. Zebronics Alien Pro comes with a DPI switch to toggle between (600/1200/1800/2400)DPI for a different game setting. It has a smart energy-saving, smart scroll wheel, and high precision. It claims to offer 5 million strokes life with a DPI of 2400. If you are looking for a stylish gaming mouse in the budget segment, you can consider this.
Buy From: Amazon
3. Dragon War ELE-G9
Dragon War ELE-G9 is also a notable cheap gaming mouse. It has a good design and works on most surfaces without any problem. It has a 1.8m cord and a gold-plated USB connector. The fancy LED lights give it a good look. It has 8 programmable buttons that can be assigned to match your gaming style. The button placement is also nice It also supports macro functions.
It comes in 4 different DPI settings: 800 / 1600 / 2400 / 3200 dpi. You can adjust DPI using the dedicated button on the mouse.
Read more: 5 Must-have PC and Laptop accessories
4. Redragon M601 CENTROPHORUS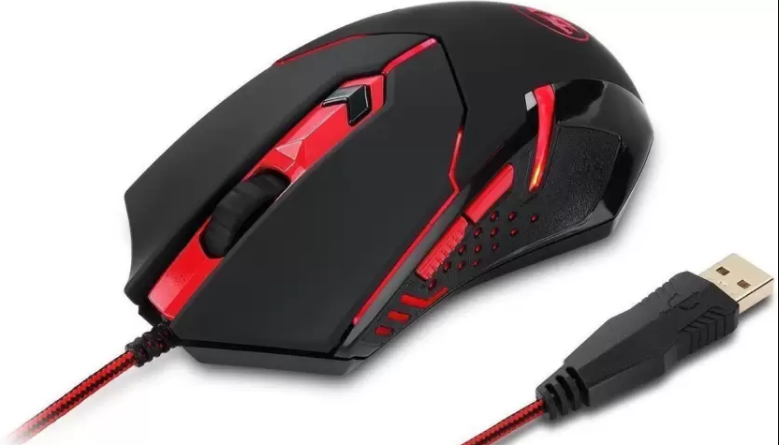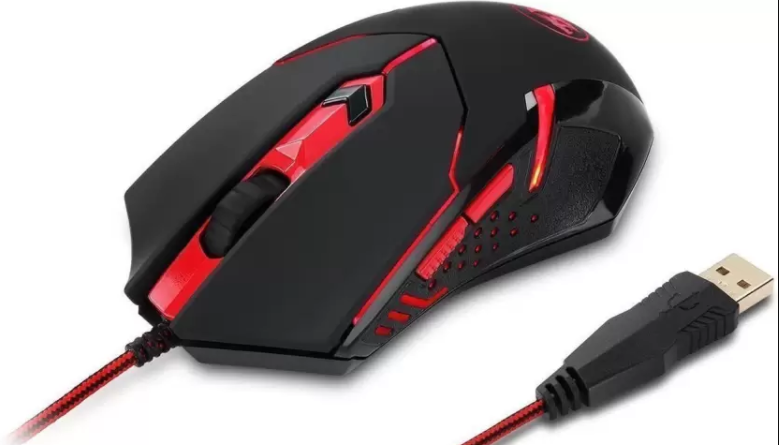 Redragon M601 CENTROPHORUS is also a good gaming mouse to check if your budget is tight. It comes in a good color scheme and is very comfortable to use. This gaming mouse offers up to 200 dpi resolution and DPI levels are 1000, 1600, and 2000. It has 3 extra buttons to use. The mouse comes with a 6ft high-strength braided fiber cable, anti-skid scroll wheel, and red backlighting.
The most notable thing about this mouse is that you can adjust the weight of the mouse as per your need. It has a clip of 8 removable lead weights placed on the bottom. You can shift the center of gravity or put/remove weight depending on your needs.
5. Redgear X13 Pro
Redgear X13 Pro is also a good gaming mouse with a cool design and comfortable gaming. The mouse has good RG lighting across the body and you can customize the RGB light using the software. It uses a gaming-grade sensor and the pooling rate is 1000Hz. So the mouse is responsive. It fits properly under the palm due to Ergonomic Design. It has a customization DPI that you can customize using the software. DPI ranges from 400-4800. There is also a dedicated switch to quickly change the DPI as per your need. The mouse has 6 programmable buttons to give you extra controls. So, you can use the mouse software to program these buttons and create gaming profiles. The mouse supports up to 5 profiles. Overall, this is also a good gaming mouse.
Wrap Up
This was the list of best gaming mouse under 1000 in the Indian market. I have also included links to buy from trusted stores. So, you can directly buy it and get it delivered to your home. In case you think we have missed something good, you can notify us by commenting below or sending us an email.
FAQs
Q. Which is the best mouse under Rs 1000
A. You saw the list of the best gaming mouse under 1000 INR on this page. Logitech G90, Zebronics Alien Pro, and Dragon War ELE-G9 are among good gaming mice under Rs. 1000. I recommend Logitech G90 if you ask for a single option from me.
Q. What is the best wireless mouse for gaming under 1000 INR
I don't recommend getting a cheap wireless mouse for gaming. That's the reason I didn't add any wireless gaming mouse on this page. So, there is no good wireless mouse for gaming under 1000 INR. The cheap wireless mouse will have a latency issue.
Q. Is Logitech G90 good for gaming?
Logitech G90 is the best gaming mouse under 1000 for gaming. I recommend this if you do not want to spend more than Rs. 1000. This Logitech mouse has an adjustable DPI and a solid build suitable for gaming.
Q. Should I buy Zebronics Alien Pro for PC gaming?
Yes, Zebronics Alien Pro is a good gaming mouse under 1000 INR. If you want to buy it due to a restricted budget, you can go with this. You will not regret it. This mouse has a good build, attractive design, adjustable DPI, and 6 buttons. What else do you expect from a budget gaming mouse.
Q. Is Dragon War a trusted brand?
Even if the Dragon War isn't a big brand or a known name, it is a trusted brand. I have personally used some of its products. Dragon War has some good gaming products and you can buy them if you do not have a big budget for your PC gaming gear.
Q. Do gaming mice help?
Yes, a gaming mouse help. Gaming mouses are designed to offer you comfort and better control for gaming. Adjustable DPI offers more control over sensitivity while extra buttons let you control more things using the mouse.