Skullcandy Sesh Review: True Wireless Bluetooth Earbuds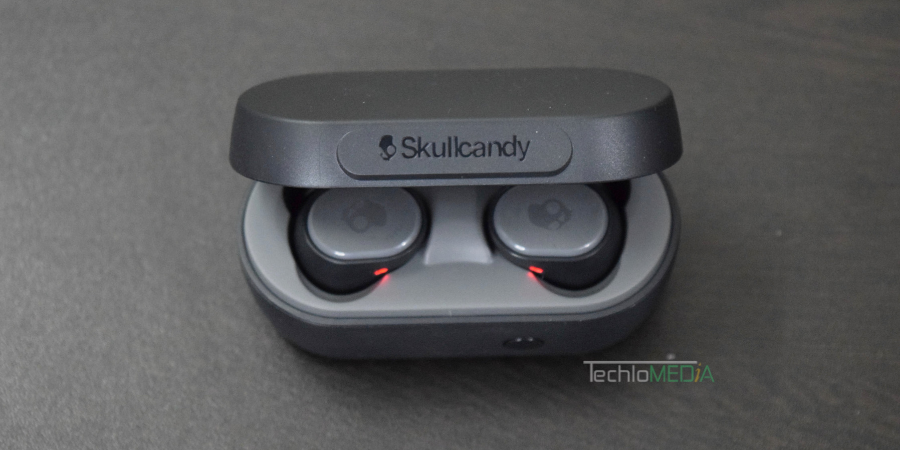 Last month, SkullCandy launched Skullcandy Sesh earbuds in the Indian market to give consumers an option in low budget segment. Skullcandy Sesh comes with an affordable price tag and is available for less than Rs. 5000. If you are looking to buy it, keep reading the Skullcandy Sesh review to know about it in detail.
Inbox contents
Earbuds
Extra Eartips
Charging Case
MicroUSB Cable
User Guide
Skullcandy Sesh Review
Skullcandy Sesh earbuds come with smooth plastic construction. These are light in weight and comfortable. The default size was comfortable for me and it fits properly. I used it while running and it didn't come out of my ears. You get two pairs of ear tips of different sizes, in case the default doesn't fit well.
Both the earbuds have buttons on the side that give proper feedback. I like this setup unlike the touch button set up in other earbuds. It is because there won't be any action from accidental touch. A single press on any of the earbud will play or pause the song. 2 presses on left earbud take the volume down and 2 presses on right earbud increase the volume. If you press thrice on any of the earbuds, it will open the default voice assistant of the phone. Holding the button if left earbud for 2 secs skips to the previous track while doing the same on the right earbud skips to the next track.
You can accept a phone call by pressing either bud once and do the same to hang up the call. To reject the call, you have to rest and hold either bud for 2 seconds.
Most notable thing is that SkullCandy Sesh is IP5 rated making it sweat, water, and dust resistant. So, you can wear them while performing heavy workouts.
It comes with a charging case that has a micro USB port on the back to charge it. The front side has 4 indicator lights to tell you the charge level of the case and a button that shows lits indicator lights on the press.
It features Bluetooth 5 and provides a reliable connection. It connects to the phone fast and connection remains stable as long as you within the range and in direct line of sight. It doesn't connect to multiple devices at the same time. As soon as you take earbuds out of the charging case, it will try to connect to the last paired device.
Skullcandy Sesh earbuds are loud and bassy. If you are someone who prefers heavy bass over finesse, you will love it. Not just bass quality, the treble sounds good as well. I used it for listening to different kinds of music tracks and also watched a few web series. The sound output was almost balanced. I am impressed with its overall performance.
If you take out one of the earbuds, it will not stop the music playback until you out earbuds back to the case.
You get proper isolation from your surroundings. When you are listening to music on it, you won't get sound from around you.
The microphone does a good job and you can take a hands-free call in most of the conditions without any sound issue. Your audio will be clear on the other side.
Battery life is the only thing that I didn't like. Earbuds last less than 3 hours with a fully charged battery. This can be a little disappointment for those who want to listen to music for a long time continuously. Almost all earbuds I tried in past offered an average of 6 hours of backup. You can charge them twice using the charging case. It takes around an hour in fully charging earbuds inside the case. The charging case has a micro USB to charge it.
Final Words
When it comes to music quality and audio performance, Skullcandy Sesh impresses.  Build quality is also good. The only thing I didn't like was the battery performance. But that's the compromise you will have to do for getting such a cheap pair of earbuds offering good music. Another notable thing is 2 years of warranty.
If you are looking for a good pair of earbuds but do not want to invest much, you can go with Skullcandy Sesh without thinking much.
Skullcandy Sesh
"Skullcandy Sesh earbuds are cheap but sound great."
The Good
Good music
Water Resistant
Breakdown
Design and build 80%

Sound 80%

Features 70%

Battery 60%

Value for money 70%