TechloMedia is the leading and popular India based technology news blog and Gadgets Specification website that aims in providing latest updates on technology, Social Media, and gadget world.
Founded in June 2011, TechloMedia has now reached over 652K unique visitors. We are the team of techie and technology geeks who are there to guide the Philomath and sophophilic people like you in taking the right decision while buying gadgets.
The TechloMedia Blog reports news that is related to The Internet, Gadgets, Social Media, Mobile Apps, Gaming, and Security. We always try to cover hot technology trends. We also cover acquisitions, startups, and funding news. Our goal is to report all the latest updates on the internet and technology world with unbiased gadgets reviews.
The TechloMedia Gadgets helps people to make better decisions in buying Right Gadgets. The most popular feature of our website is Comparisons of Smartphones and Tablets that helps people in buying good products. A new algorithm which calculates the ranking of the phone by its specifications is the best feature of the TechloMedia.
TechloMedia tries to inspire people by spreading the news about technology, social media, and internet latest updates. TechloMedia is one of large independent news source which covers the digital culture, technology, gadgets and social media updates.
Techlomedia Aims to:
Report the latest news and buzz in the Technology world.
Report up to date coverage of the latest announcement, events, and innovations.
Deliver unbiased views and reviews of mobile gadgets, Mobile apps software, and games.
Our Gadget Finder (Phone, Tablet, Smart band, Smart watch and Laptop Finder) helps in searching for your desired gadgets and research on what gadgets to buy.
TechloMedia's Backstory:
The TechloMedia is founded on 20 June 2011, when founder Deepanker Verma started a blog from his hostel in IERT, Allahabad, India. He wants to share his reviews, technology, internet latest updates and gadgets' updates with the technology lovers and learners. His passion is sharing technology news related to how the internet and technology culture is changing the life of an individual. Some well-wisher and techies helped TechloMedia to grow in a better way.
In October 2014, Deepanker Verma changed the blog into a website and added the gadgets sections. Now, the TechloMedia Team is working on the website, increasing its database and providing the better quality of information and technology related news.
Now, we are one of the leading tech blog and Gadget comparison website in India.
For Advertising and other inquiries, please contact Deepanker.
Our Team:
TechloMedia editorial team is passionate about latest happenings in the technology world.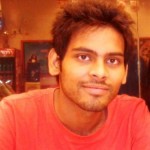 Deepanker Verma (Founder, Editor in Chief):
Deepanker Verma is the founder of TechloMedia. He is a technology geek and writes about social media, mobile apps and gadgets related articles. He is the reviewer and gives feedback and reviews about gadgets. He is a well-known security research and WordPress developer.
He also manages Graphics designing of the website.
Pavitra Shankdhar (Product Manager, Author):
Pavitra usually takes care of all the new gadget launches and instantly report with a fresh article about the gadget, specifications, and price.
He also manages the products on our gadgets comparison portal.
Deepika Singh (Digital Marketing Manager):
Deepika is a tech enthusiast. She has passion towards Photography and listens to music in free time.
She manages the digital marketing, content, and products on TechloMedia gadgets and manages team TechloMedia. She also handles the editorial sections and Social media marketing.
Arun Gupta
Arun is one of the hard-working members who always try to keep us grow by analyzing the preview data.
On Gadgets techloMedia, he checks the data and tries to make better recommendations to users which help them in selecting the best smartphones and other gadgets.