8 Best Action Camera you can buy -2021
The action camera is an interesting device to capture high-definition videos without worrying too much. This is one of the hottest gadgets getting popularity. It fits into any pocket or can be mounted on a variety of surfaces. The best thing about these action cameras is that they come with a rugged build to make them useful for most environmental conditions. The best action camera is used by sportspersons, teens, or professional filmmakers to record some actions.
GoPro is still the undisputed champ of action cameras but there are few others in the market. Few smartphone companies have also launched their best action cams. In this article, we are selecting the best action cameras you can buy. Some of them are 4k action cameras. Links to buy the camera are also added.
Best Action Cameras
Here is the list of best action cameras available in the market. You can check any of these action cameras depending on your budget and features.
1. GoPro Hero9 Black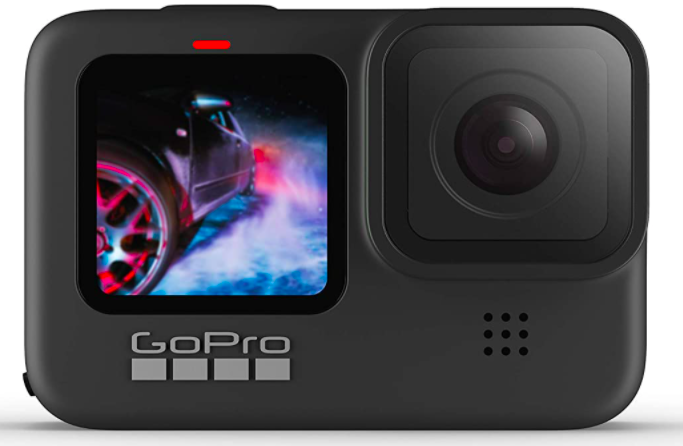 The GoPro Hero 9 Black is the latest action camera by GoPro. This new model offers extra new features such as a high-resolution 23.6-megapixel sensor, a color display on the front, a larger battery, and plenty of software tweaks in comparison to its predecessor GoPro Hero 8. It can shoot stunning videos with up to 5K resolution and capture crisp, pro-quality photos with 20MP clarity.
It has a new software feature HyperSmooth 3.0 that offers improved stabilization and boost mode for any resolution, including 4K 60fps and above, which was not possible on its predecessor Hero 8 Black.
The GoPro Hero9 Black has a rugged body and is waterproof up to 33ft. It has a 1,720mAh battery.
Indian customers:
Price – Rs. 34,975 | Buy from Amazon.in
Global Customers:
Price – $499 | Buy from Amazon.com
2. GoPro HERO8 Black Action Camera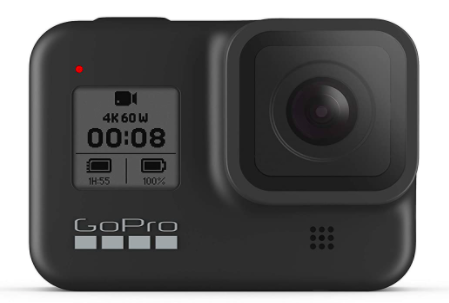 GoPro HERO8 Black is the action camera from the best action camera maker GoPro which is a predecessor of GoPro Hero 8. It features improved stabilization to give you a really smooth recording even if you are recording sports scenes. It also features Raw, Time wrap, Slow Motion, and Night mode shooting modes.
The GoPro 8 supports voice control. So, just say, "GoPro" with one of the several preset commands to perform the actions and the camera automatically does it. So, you are free to do anything and do not need to worry about finding the keys to perform some action.
It is a 2-inch 4k display action camera that has the ability to record 4K at 60fps Video + 12MP Photos in single, burst, and time-lapse modes. It also has GPS and Wi-Fi connectivity options. With Wi-Fi, it can automatically take a backup of data or post photos and videos to social media.
GoPro also offers subscription-based, online cloud storage services. You also have plenty of accessories to use with the Hero8.
It is for casual users and professional filmmakers.
Indian customers:
Price – Rs, 29400 | Buy from (Flipkart)
Global Customers:
Price – $399 | Buy from Amazon.com
NOTE: If your budget is less than you can buy  GoPro Hero7, GoPro Hero6, or GoPro Hero5
3. DJI Osmo Action
DJI is mainly known for consumer drones but the company also makes some good action cameras. DJI Osmo Action is one of the best cameras for vloggers. The camera can capture HDR Video, features EIS with complex algorithms to deliver stable, shake-free footage. DJI OSMO Action comes with a hydrophobic coating on the back touchscreen and is waterproof up to the depth of 11 meters. The camera comes with good image stabilization however the motion stabilization is not available while showing HDR videos. The camera comes with a 2.25-inch touchscreen at the back. You get a range of control options including voice activation. You can also connect an external microphone and the camera itself features two built-in microphones.
DJI Osmo Action is easy to use, captures good photos, and comes with a rugged body. This is the reason, this camera is a choice of several vloggers.
Price – Rs, 27199
Buy: Amazon
4. Insta360 ONE R Twin Edition
Insta360 ONE R Twin Edition a Panoramic Sports Action Camera that means an action cam with a 360-degree cam. You can record 5.7K panoramic video, 4K 60fps video with its wide-angle lens. It has features like free switching, FlowState anti-shake technology, super-strong anti-shake 2 generations, and smoother shooting.
It is a waterproof action camera that can record videos up to 5 meters without casing.
Indian customers:
Price – Rs. 40,449 Buy from Amazon.in
Global Customers:
Price – $415 Buy from Amazon.com
5. YI 4K+
YI 4K+ is also a good 4K action camera without costing much. This camera packs a Sony IMX377 image sensor. It captures 12MP photos and can record 4K 60fps. The camera has built-in Electronic Image Stabilization to make videos smooth and steady. There's a 2.2-inch display protected with Gorilla Glass. The camera software offers several settings, shooting models, and more. YI 4K+ is not waterproof and requires a waterproof casing if you want to use around beaches or pools. The camera can be charged using the USB-C connector and it offers up to 70 minutes of 4K recording.
Price – Rs, 26900
Buy: Amazon
6. Olympus Tough TG-5
Olympus Tough TG-6 is a sports action camera with a large sensor and optical zoom capability. If you are comfortable with larger action camera for better optics and larger sensors, you can consider this action cam.
It is a rugged point-and-shoot camera but bigger than most of the typical action cam available. It is built to withstand the elements without protective housing. So, you can drop it, use it in water, freeze it and get sand on it.
It shoots RAW photos and videos in Full HD. It also has GPS to record your location data. You also get Wi-Fi to share your content online.
Indian customers:
Price – Rs. 34,899 Buy from Amazon.in
Global Customers:
Price – $399 Buy from Amazon.com
7. YI YI-90005 4K Action Camera: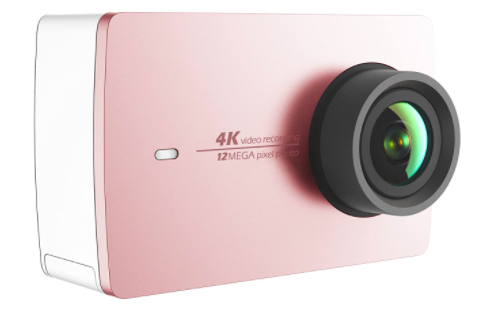 The YI 4K action camera has a built-in 2.19″ LCD touchscreen with 640 x 360 high resolution. This action camera is good for easy previewing and shooting videos. It has an Amarelle A9SE75 Chip, Sony IMX377 Image Sensor, 7 layers of glass lenses, and Electronic Image Stabilization (EIS) which together give perfect videos.
This action camera records 4K/30fps (60mbps), 1080p/120fps, 720p/240fps videos and 12MP photos using a 155° wide-angle lens with F28 aperture.
This action camera has a rechargeable 1400mAh high capacity 4.4V lithium-ion battery that records up to 120 minutes of 4K/30fps video with a single charge.
Indian customers:
Price – Rs. 24,990 Buy from Amazon.in
Global Customers:
Price- $ 114.99 Buy From Amazon.com
You can also buy YI 4K+ Action Camera. It is an updated version.
8. Kodak PIXPRO SP1 Action Cam
Kodak PIXPRO SP1 Action Cam comes with 14 megapixels CMOS camera sensors. It can record 1080p full-HD video or full-res images in 10fps with a push of a button and also has Electronic image stabilization (EIS) to reduce blurry shots and video.
It is waterproof up to 32 feet, shockproof up to 6.5ft, freezeproof to 14F/-10C, and dustproof. So you can use it in most of the environmental conditions.
It has a 1.5-inch LCD display to manage most of the things and check the captured photos and videos. It also comes with the PIXPRO Remote Viewer App. The app is available for both Android and iOS.
Indian customers:
Price – Rs. 28,482 Buy from Amazon.in
Global Customers:
Price – $198 Buy from Amazon.com
Read More, Best Action Cameras under Rs. 10000 in India
Final Words
There are few other cheaper action cameras listed in different online stores, but I am exactly not sure about the quality of those products. The action camera listed in this article not just offers a good experience but good after-sale support.
If you are still not sure what action camera to buy, you can put the comment below to start the conversation thread. We will discuss more to find out the best action camera for you. I will also be happy to see your suggestions in the comments.
I hope this post helps and solves your queries.