Imagine your smartphone is discharged and you have lost your way in the middle of the night. Or you're in the middle of a photo shoot and the battery runs out. Or you are on very important call and battery drains out. What will you do without the battery? I think in today's era, we can not imagine life without being able to be connected to the world 24 hours. So, the solution to this problem is power bank.
You can watch movies, check Facebook every minute and even listen to your favorite music without any worries of losing battery with the power bank. Power bank helps you to stay entertained as long as you want. Here we made the list of 5 best 10000 mAh power bank to keep you always connected with the world.
Upto 70% Off On Electronics Gadgets
Grand Gadget Days on Flipkart
Best 10000 mAh Power Banks in India -2018
Below is the list of power bank with the capacity of 10000mAh. Choose that suits you.
1. Mi PLM02ZM 10000 mAh Power Bank
This is the new version of Mi power bank name Mi Power Bank 2 with 10000 mAh power. This 10000 mAh capacity of power bank weighs 217 g. It has Lithium Polymer Battery with Micro Connector. This device is compatible with 5V/2A, 9V/ 2A and 12V/1.5A charging.  The Mi Power Bank 2 intelligently adjusts power output up to 18W to deliver fast and efficient charging for each connected device.
The charging Time of mi 10000 mAh power bank is up to 4.2 hours with 18W charger, standard USB cable and up to 6.2 hours with 10W charger, standard USB cable.
Price: Rs. 899
2. Intex IT-PB11K 11000 mAh Power Bank
The Intex IT-PB11K Power Bank has 11000 mAh capacity and 280 g weight. It has Lithium-ion Battery with Micro Connector. This Intex power bank is integrated with three USB 2.0 ports to charge multiple devices like smartphones, tablets simultaneously. It has an inbuilt torch.
Price: Rs. 699
3. Lenovo PA 10400 mAh Power Bank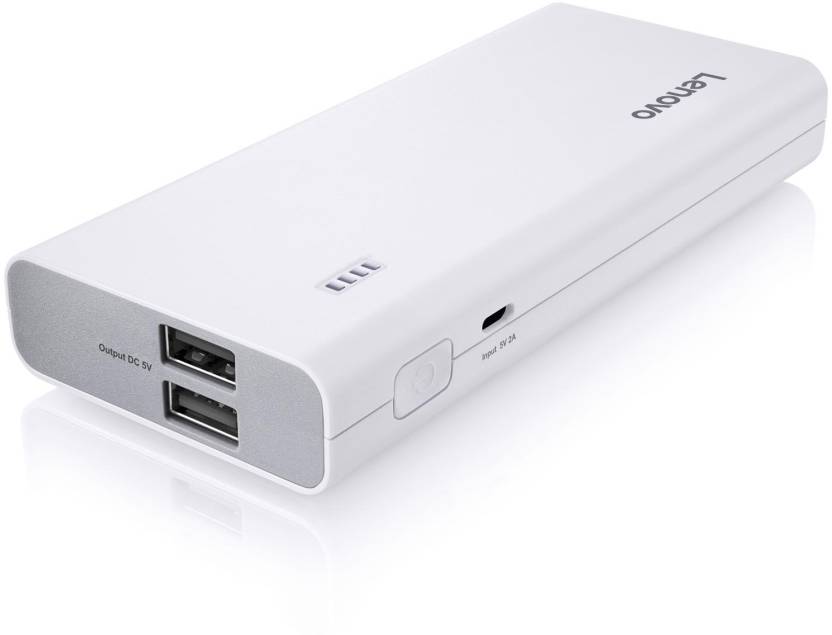 This Lenovo power bank with capacity more than 10000 mAh has the portable design. It is lightweight, weighs 250gm. It has dual output USB interfaces which support 2 devices charge at one time. This Lenovo power bank is compatible with all smartphones, tablets, MP3/MP4 players and even laptops which makes it one of the best 10000 mAh Power Banks on this list.
It has built-in protection features which allow users to avoid short circuits, overcharging/discharging, damage from voltage surges, temperature variations and more.
Price: Rs. 799
Buy Now: Flipkart
4. Ambrane P-1122 NA 10000 mAh Power Bank
The Ambrane 10000 mAh Power Bank has weight 300g. It packs with triple output charging ports for charging three smart devices simultaneously. You can charge your smartphone, tablet, smart watches, media players and digital camera with this 1000 mAh power bank. It also has a LED torch.
The Ambrane 10000 mAh power bank has short circuit protection, temperature protection and protection from excess current.
Price: Rs. 999
5. Syska Power Boost 100 10000 mAh Power Bank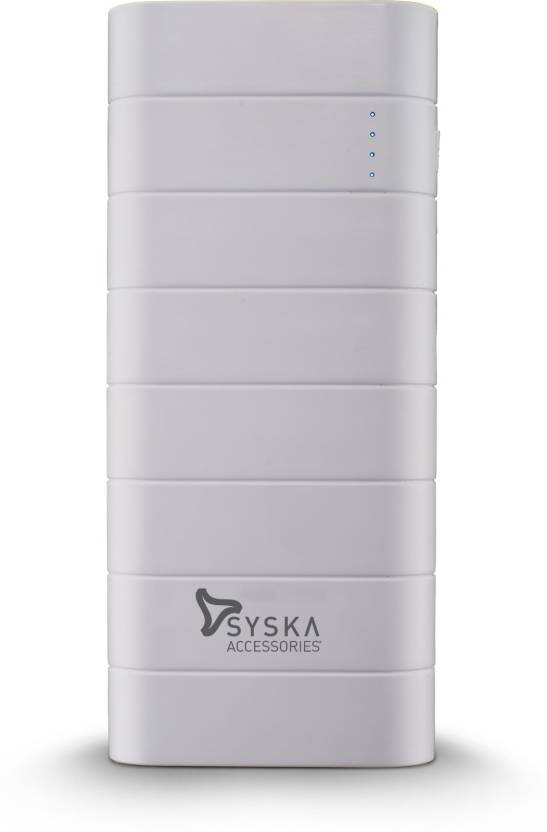 Power Boost 100 is the Syska 1000 mAh powerbank which is compact, lightweight & very efficient. It has 2 USB ports, 1 is 1AMP and other is 2 AMP. This 1000mah power bank can charge two devices simultaneously. It is compatible with smartphone, tablet and media players.
Price: Rs. 699
These are the best 1000 mah power banks in India. You can select the anyone you want as per your need. If you know about any other 1000mAh power bank, do share with us.
---
Advertisement
---