Best True Wireless Earbuds or Cable-free Earphones – 2018
There are lots of Earbuds available in market but not all are worth. If you are thinking to buy a pair of earbuds for you but are not sure what to get, you can check our pick of best earbuds. We do extensive research and spend time to make the list. So, you can trust out list.
I want to make it clear that we have made the list of earbuds that are true wireless with cable to irritate you. So, these are the best cable-free earphones around. We also added the price and Best Buy links.
Rs.3000 off on Xiaomi Mi A2 4GB + 64GB
Rs.3000 off on Xiaomi Mi A2 4GB + 64GB
Best Wireless Earbuds
1. Sony WF-1000X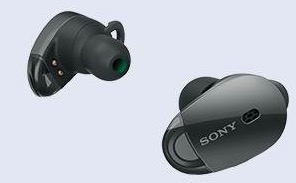 This is the first and best earbuds to buy. It offers excellent sound quality with balanced and refined sound. You have option to customise the level of cancellation. It is comfortable, so you can enjoy music for long time. It automatically detects your activity and change settings accordingly. There his also a built-in mic for calls. Battery life is average but it comes with a Carrying Case with Built-in Battery. It can charge the earbuds three times.
Price: Rs. 12555
Buy Here: Amazon
2. Motorola Stream
Motorola Stream is another true earbuds to enjoy awesome music. It comes with subtle design and fits good in ears. It offers nice music experience with clear sound and good bass. It is water-resistant to the IP54 standard. So, you can use it during workouts and running. Its battery life is average but the battery case provides two full recharges.
Price: Rs. 11638
Buy Here: Amazon
3. Jabra Elite 65T
Jabra Elite 65T is not a normal earbud as it comes with Alexa, Siri, Google Assistant integration. It offers good music experience and its built in microphone allows you to use it during calls. It uses Bluetooth 5 connectivity to connect with phones. It is Ip55 rated, so good for use during running and workouts. Battery life is also good and it takes less than 2 hours in charging.
Price: Rs. 12229
Buy Here: Amazon
4. Jam Ultra
Jam Ultra is also a truly wireless earbuds with no wires. It has solid build quality and fits nice. It offers good audio quality, but not as good as in other items listed in the list. Overall, it is good for listening to music. It also comes with a charging case that can charge it 3 times.
Price: Rs. 11209
Buy Here: Amazon
5. Apple AirPods
Apple AirPods is for those who have iPhone. Apple is the company that made earbuds to the eyes of the world. Apple's AirPods comes with W1 chip for next generation wireless music streaming and offer great battery life. The design is not for everyone and doesn't fit in all ear types. I could skip this but AirPods should have been on the list for iPhone users. It is best-sounding earphones in this class and offers a good amount of bass.
Price: Rs. 16999
Buy Here: Amazon
6. Bose Sound Sports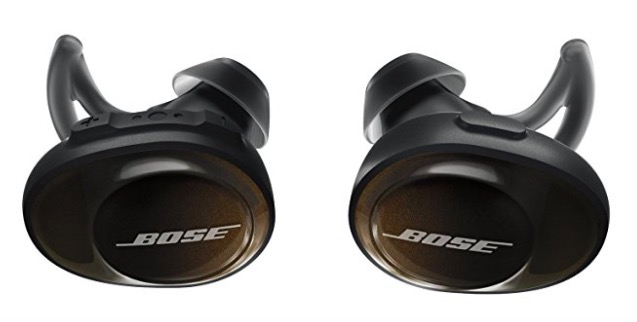 Bose is the known brand for audio products. Bose Sound Sports is a notable earbuds for awesome music experience. It offers loud and clear should. It is also sweat and weather resistant with IPX4 rating. You can also track your lost earbuds with Bose connect App's "find My buds" feature. It offers over 5 hours of battery life.
Price: Rs. 18,990
Buy Here: Amazon
7. B&O E8
B&O E8 is a known player for audio product and this one is excellent but costly enough to put load on your pocket. B&O E8 offers excellent experience. It also has touch interface that gives you control over music, calls and voice commands. It offers 4 hours of battery backup and also comes with a charging case that can charge it two times.
Price: Rs. 34,990
Buy Here: Amazon
These are the best wireless earbud that you can use for hassle-free calling. If you have a traveling job or you attend meeeting on phone too often, this wireless eabud is the must have gadget for you.