Planning a trip? 10 must-have gadgets you need For Your Next Long Weekend
Planned a vacation for next long weekend? Presenting you a list of 10 must-have gadgets that we think should top your packing checklist. Rugged design, compact form-factor, and relevance to the trip are some of the key elements you should keep in mind before choosing what to take. These inventions specially designed for travelers would add a whole lot of fun to your traveling experience.
Whether you are going for a trekking trip or going for a long vacation, these must-have gadgets are the best companion. So, here is the list of must-have gadgets to carry with you on your next trip.
Up to 60% off on Mobile Phones
Grab big discounts on mobile phones
10 Must-Have Travel Gadgets
1. Power bank
Mi Power Bank 2i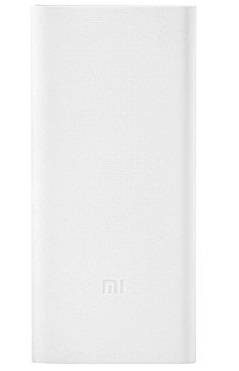 Manufactured in India, Xiaomi's Mi 2i comes with a battery capacity of 20000mAh. It offers dual USB output and also supports Quick Charge 3.0 on a single port, which means you can charge two devices simultaneously. With a conversion of 85%, the power bank is compatible with various devices.
Buy Now: Amazon
Here are more options:
2. Bluetooth speaker
UE Boom 2
This sequel to the UE Boom nails everything a Bluetooth speaker should be. With the addition of waterproofing, UE Boom 2 becomes the choice for every occasion. Apart from being detailed and portable, the speaker is loud and durable along with a robust set of features.
Buy Now: Amazon
Here are more options:
3. Smartwatch / Fitness band
Moto 360 (2nd Gen)
Moto 360's second gen is undeniably the best-looking smartwatch available. Available with Android Wear and offering a good performance, makes it the best smartwatch to buy at the moment. With easy to replace straps, this smartwatch offers good display and performance.
Buy Now: Flipkart
Find More options here:
Xiaomi Mi Band 2
Xiaomi Mi Band 2 is affordable fitness band that tracks fitness, calories, sleep data and heartbeats. It has OLED display, heart rate monitor and more to measure your fitness and sleep. It is also IP67 certified that makes it good for daily use. It is compatible with both Android and iOS platform to sync your data.
Note: Don't forget to read the Mi Band 2 review before you go and buy this fitness band.
Buy Now:  Amazon
Read more:  best fitness bands in India Under Rs. 5000
4. Earphones/Headphones
Energy Sistem Ceramic 5 wired earphones
The Energy Sistem Ceramic 5 is a pair of loud earphones with punchy base and balanced treble. The tangle-free design and the carry case makes it portable and is easier to just keep them around and forget about it. That said, these earphones are a good option for the music enthusiasts who are looking for a budget category earphone with MIC and also love loud bass at the same time.
Boat Rockerz 210 Bluetooth Earphones 
The BOAT Rockerz 210 In-Ear Bluetooth Earphones has HD sound with powerful bass. It is sweat proof and dust proof. The earphone has In-built Mic with integrated controls. The battery of this earphone is 100 mAh which is rechargeable. It delivers up to 8 hours of audio excellence and a standby up to 200 hours.
Buy Now: Amazon | Myntra | Paytm | Flipkart
Find out more options here:
5. E-Reader
Amazon Kindle Oasis
The Amazon Kindle Oasis is the latest addition to the family and it's Amazon's thinnest, lightest and most feature-packed Kindle yet. It's also perfect for the summer since you can easily read it in the sun and it doesn't mind a dip in the pool.
Buy Now: Amazon
6. Camera
Nikon Coolpix P900 Point and Shoot Camera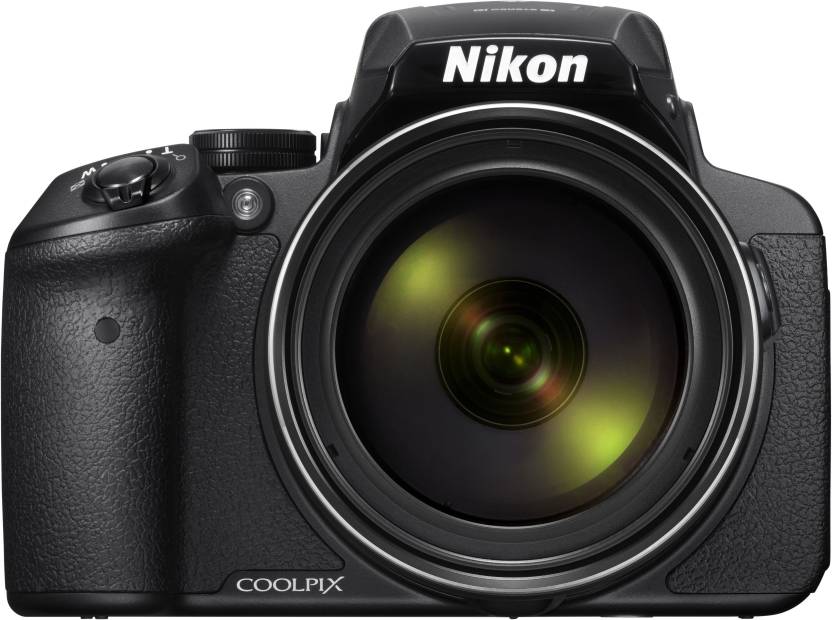 Nikon Coolpix P900 has 2000 millimeters optical zoom and 4000 millimeters dynamic fine zoom which let you close-in on and captures subjects that aren't visible to the naked eye. This is the best camera for you on travel if you are not a photographer but love to click landscape images.
Canon Eos 1300D DSLR:
If you don't want a point to shoot camera and interested in DSLR, this is the budget option for you. The Canon Eos 1300D camera is the best DSLR for beginners. It also has connectivity options like Wi-Fi and NFC. It has DIGIC 4+ image processor for fast and responsive shooting experience.
GoPro Hero5 Action Camera:
GoPro Hero5 is a small Sports & Action Camera with 12MP pixels. It has advanced features like Voice Control, Exposure Control and a compact design. This camera is waterproof up to 10 m without a housing. This video camera has Advanced Video Stabilization technology that gives smooth videos.
If you are going for scuba diving or trekking or any other adventurous sports, do carry this action camera with you.
Buy Now: Amazon | Flipkart | Paytm Mall
Here are some other options:
7. Tripod:
AmazonBasics 50-Inch Tripod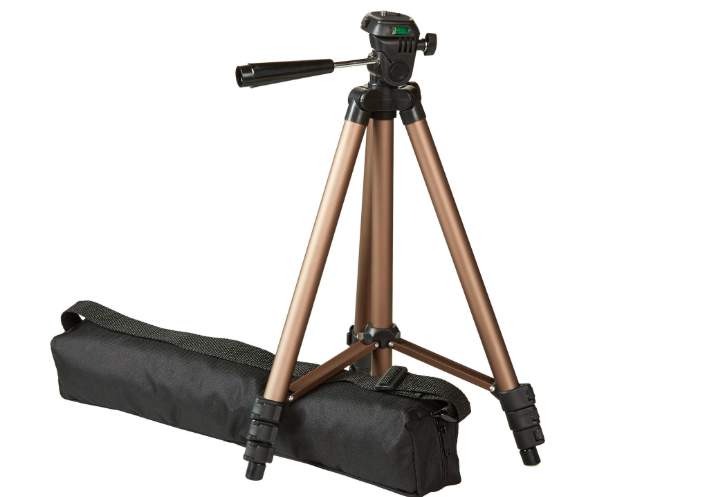 The AmazonBasics tripod is made of lightweight aluminum and comes with adjustable height. It has 3 sections and level locks for legs to adjust heights. In minimal condition, it measures 16.5-inch but this is extendable up to 50 inches. The tripod weighs 540 grams, so easy to carry.
It is entry level tripod and weights less, so not suitable for heavy DSLRs and their heavy lenses. But if you have lightweight camera, this is perfect for your trip as you can easily carry it in your bag.
Buy Now: Amazon
More options: Best Tripods Under Rs. 1000
8. Rechargeable Emergency Light
Philips Ujjwal Mini LED Lantern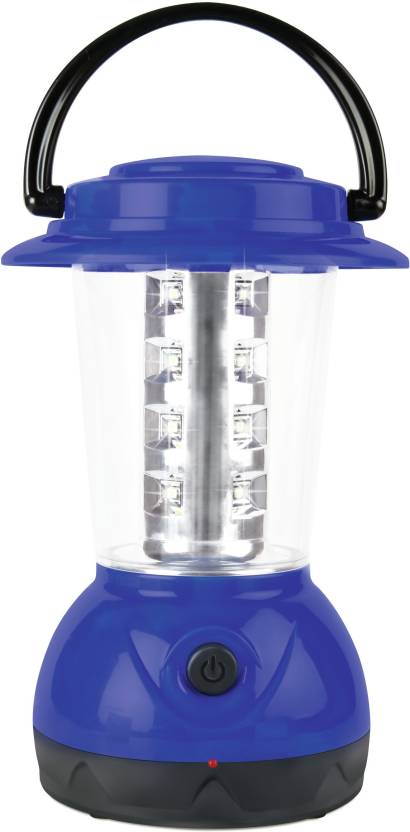 If you are going for trekking or camping, the emergency rechargeable light is a must-have thing to carry in your bag. It has 1200 mAh lithium-ion battery that gives up to 4 hrs of back up in a single charge.
More Options: Best Rechargeable Emergency Lights to Buy Online
9. Travel Steam Iron
Steamfast SF-717 Mini Steam Iron
This is the world's smallest steam iron with a mighty ability to set crisp creases and remove wrinkles. If you are planning your vacation, you must include this SF-717 Mini Steam Iron in your gadgets' list. It comes with a convenient travel bag and features dual voltage for overseas travel. Its 1.4-ounce water capacity, quick 15-second heat-up time and three temperature settings make it great for quick touch-ups.
Buy Now: Amazon
10. 
Selfie Stick
JETech Selfie Stick
This is the best selfie stick in a budget which is compatible with Android as well as iOS. It is extendable up to 36 inch which helps in covering a wide area during selfie. It is durable and lightweight. You must carry a selfie stick on your trip as it is very helpful in taking selfies especially with lots of friends in it.
Buy Now: Amazon
More options: Best Selfie Sticks for your iPhone
These are the must-have gadgets that you should carry during your trips. These gadgets can make your travel a lot easier. So, if you are planning for your next long trip, do carry these gadgets with you. Wish you a happy and safe trip.