Best Solar Power Banks For Smartphones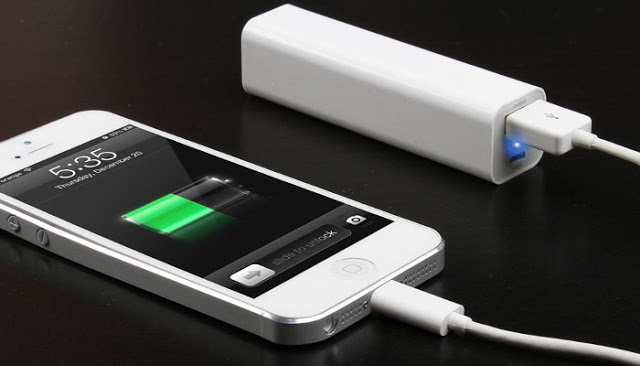 People keep power banks to charge their phones on the go or they buy phones with large battery. Power banks are becoming important in a day to day life. You have to keep power bank to power your smartphone when the battery is low. But what is phone and power bank both are discharged and there are no charging points. Solar Power Banks are for these kinds of conditions and they save electricity too.
In Android, we have various big battery phone. With iPhone 6S and iPhone 6S plus models, Apple also tried to improve battery performance. Recently, Apple also launched a special iPhone case with built-in battery for those who thinks iPhone's battery is not enough for their daily usage. But we still prefer keeping power bank to avoid any problem. And Solar Power bank is a life saver when there is an electric problem. No one knows when your phone and power bank are out of battery and you are out of reach to any place to charge them. This is why Solar Powerbank is a must have the thing for smartphone users.
Rs. 1000 off on Redmi 6A 2GB + 16GB
Rs. 1000 off on Redmi 6A 2GB + 16GB
Check out: List of Best power banks
In past, we have discussed various power banks and published reviews of few. Most of their power banks take too much time in charge due to high battery capacity. Charging these power banks also adds few amounts in your electricity bills. What if you can charge your phones with solar energy? Although phones do not come with the solar panel but there is few solar energy powered power banks.
What Is a Solar Power Bank?
As the name suggests, solar power bank is a battery power bank which is charged from sunlight energy. These kind of power banks are very good for a long journey where your power banks are most likely needed charging too. Solar energy is almost everywhere. So, you do not need to worry.
In this post, we are listing 5 power banks which can be charged via solar energy. You can also charge these via electrical energy. With solar charging option, you can now go on long trips and your phone will never run out of battery. Few of the listed power banks are not available in India because of a shipping issue. You can talk to Amazon.com for more details. But the first 1 is definitely available in India.
Best Solar Power Banks For Smartphones
1. 

5000 Mah Solar Panel Charger Power Bank
This low battery capacity power bank is available via Amazon India. Not just solar charging option, it is also waterproof, dustproof and Shockproof. It also comes with the flashlight. It has less capacity as compared to other solar power banks but it is low in cost. Plus, it has other benefits like waterproof, dustproof and shockproof.
Price: Rs. 1800 INR
Buy it from Amazon.com
2. 

OFTEN [30000mah] [Dual USB Port] Solar Panel External Battery Power Bank
OFTEN offers 30000 mAh huge battery capacity with its solar energy powered power bank. Not just solar energy, you can also charge it with electrical energy via a wall socket. It comes with 2 USB Ports to charge two devices simultaneously and a flashlight. It also has fast charging support at 2.1A output.
Price: $26.99
Another link: Amazon.com
3. EasyAcc Classic 15000mAh Solar Panel Power Bank
EasyAcc Classic 15000mAh is a Solar Panel Power Bank for both Android and iOS devices. It also comes with dual USB, so you can charge two phones at the same time. Best thing is that you do not need to charge it. Where there is sunlight, it can be charged. So, you do not need to worry about keeping your bank in charging.
The price of this Solar power bank is also not high. It comes as the same price we buy electric powered power banks.
Price: $36.99
4. 

GRDE 10000mAh Dual-USB Solar Power Bank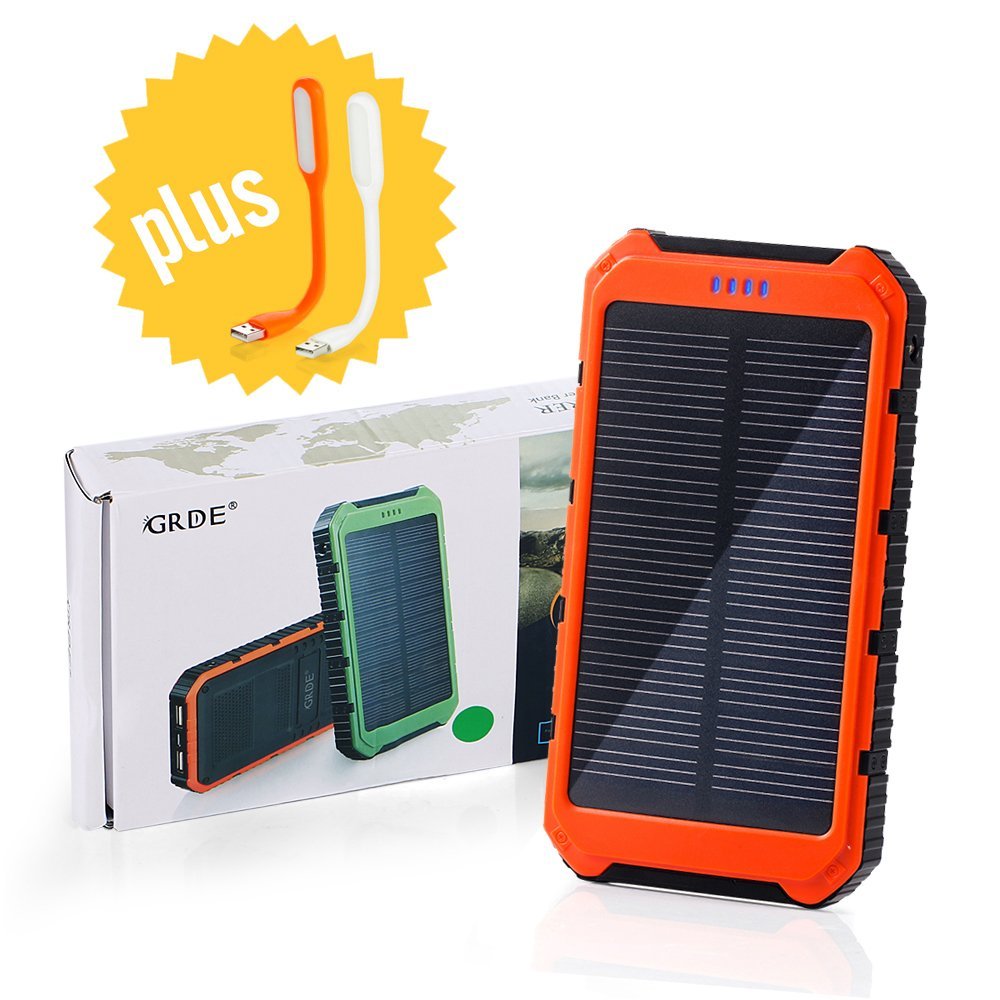 As the name suggests this power bank offers 10000 mAh high battery capacity and comes with dual USB. So, you can charge two phones at the same time. Due to a built-in solar panel, it can be charged in the sunlight.
There is one catch in this solar power bank. For this first three times, you will have to use the wall socket to charge it via electricity supply. Make sure to charge it for more than 10 hours. After that, you can use solar energy to charge it.
Price: $18.99
5. 

Bienna 15000mAh Solar power bank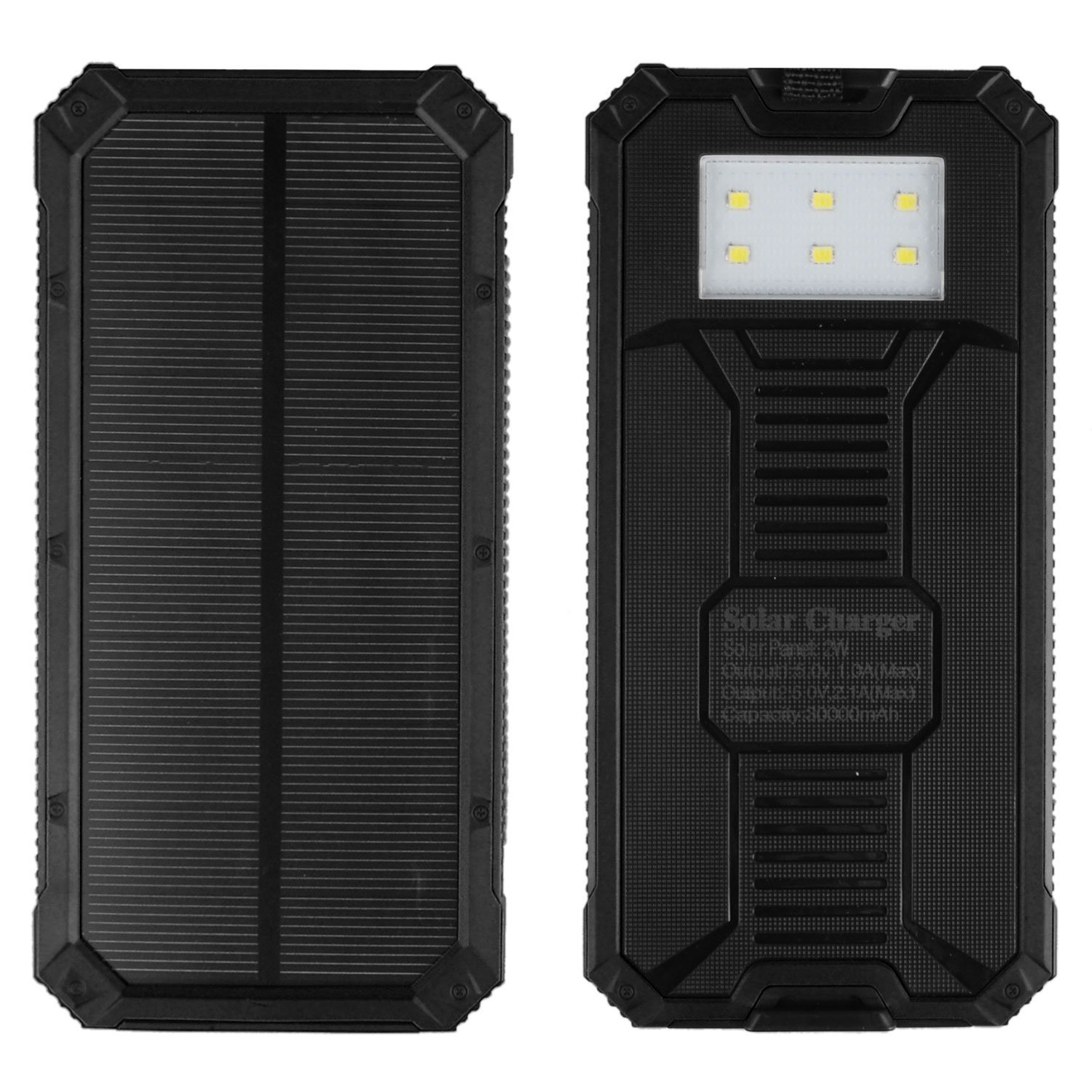 This is another solar energy powered power bank with huge 15000 mAh battery capacity. Like other power banks in the list, it also offers an option to charge 2 phone simultaneously. Solar panels to charge this power bank are also there. This is one of the best solar power banks and it comes in various capacities.
It also comes with a LED flashlight. Just press the on button twice to turn on the LED
Price: $22.99
Buy from Amazon India with 8000mAh
Also Read: 5 Cool Accessories For Your Smartphone
Also read: 5 Best iPhone Accessories For Power Users
This is the list of some good Solar Power Banks. Enjoy full charge gadgets anywhere. No need to worry about charging. If you know or owned any good power bank, do share with us on comments. We will research and add it to this list.