10 Best Bluetooth Speakers for mobile
Loud music is the lifeline of any party. It can boost anyone's mood at the party. But we can not use big and loudspeakers everywhere for the party. If you are going for an outing with your friends and want to do a private loud party over there then you need the best Bluetooth speakers that can connect with your mobile and have great bass and sound. Small family gathering at home or lawn needs a wireless speaker with good sound. Best Bluetooth speaker also boosts the environment of a small get-together of office colleagues or friends.
If you are here on this page, we understand that you are searching for the best Bluetooth speaker. But selecting the best portable speakers among thousands of options is really a tough job. You have to keep in mind many options like range, battery life, charging option, waterproof, lightweight, high volume, and a lot more. Don't worry, we have a great solution for you. We built this list of best Bluetooth speakers for mobile after doing deep research on every feature. You will never regret buying one of the best wireless speakers on this list. Trust us.
If you are buying a Bluetooth speaker for mobile, look for these features:
360 Surround sound
high volume and deep bass
lightweight speaker
Bluetooth range
battery life and charging option
waterproof, or weather-resistant
These features make a Bluetooth speaker good for listening to music anywhere and anytime. Every company has its own technology that makes the speaker's sound more pleasant.
Best Bluetooth Speakers for Mobile
This is the list of best Bluetooth speakers for mobile, laptops, or tablets. Read and buy your favorite one.
| | | |
| --- | --- | --- |
| Best Bluetooth Speakers | Price | Buy |
| UE Boom 3 | Rs. 10,990 | Amazon |
| Sonos Move | Rs. 89,999 | Amazon |
| Bose Soundlink Revolve+ | Rs. 24,990 | Amazon |
| Beoplay P2 | Rs. 12,900 | Amazon |
| UE Boom 2 | Rs. 12,499 | Amazon |
| JBL PULSE-4 | Rs. 15,990 | Amazon |
| Bose SoundLink Color II | Rs. 10,759 | Amazon |
| JBL Charge 3 | Rs. 8,990 | Amazon |
| Marshall Kilburn II | Rs. 8,990 | Amazon |
| Sony SRS-XB23 | Rs. 8,990 | Amazon |
1. Ultimate Ears Boom 3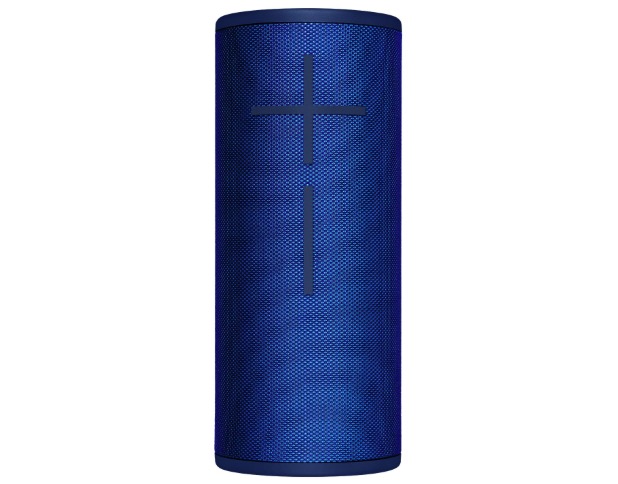 The UE Boom 3 speaker has loud and immersive 360 degrees sound. It offers extremely loud audio without distortion at high volumes. It has the most pleasant, balanced sound for its size.
You can also use it to attend phone calls on the phone that support Bluetooth Hands-Free Profile (HFP1.5). The Ultimate Ears Boom 3 speaker has 3 buttons that allow users to play, pause, and skip tracks directly on the speaker.
you can buy a power-up charging dock that allows users to charge wireless. Boom 3 will stay powered and pump tunes throughout your day, operating up to 15 hours
This waterproof wireless speaker has IP67 water and dustproof rating. the speaker can be completely submerged in water for up to 30 minutes and it can float on water.
It is compatible with smartphones, tablets, and other devices that support Bluetooth and Bluetooth Smart wireless audio profile or 3.5 mm audio output.
Features:
360 Sound Balanced with deep bass
8 GB RAM
15 hours of average battery life
Waterproof and Dustproof
Price: Rs. 10,990
Buy Now: Amazon
2. Sonos Move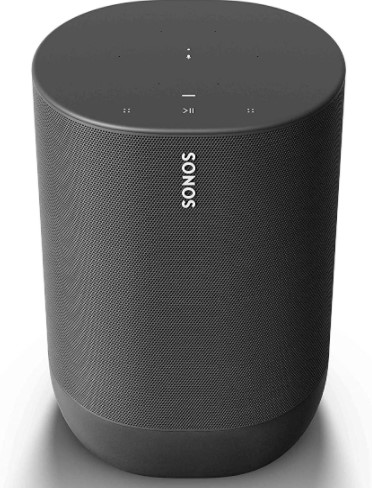 Sonos Move is a durable, and battery-powered smart speaker for outdoor and indoor music listening. You can easily setup it in minutes, and control it with the Sonos app, Bluetooth, AirPlay 2, and even by your voice. It has surprisingly deep bass, a wide soundscape, and automatic True-play tuning that perfectly balances the sound.
You can stream Sonos move over Wi-Fi and connect it to the rest of your Sonos system at home. You can also switch to Bluetooth when you're away and offline.
It is a Voice control speaker as it supports Amazon Alexa. You can play music, check the news, set alarms, get your questions answered, and more, completely hands-free.
You can enjoy up to 10 hours of continuous playtime and deep, powerful sound. The speaker is weather resistant and has an IP56 rating that helps the speaker to work in humidity, rain, snow, dust, salt spray, UV rays, and extreme heat and cold. It is ultra-durable and protected by a hard-wearing, shock-resistant case that saves it from accidental drops or bumps.
Feature:
Deep bass, a wide soundscape, and automatic True-play tuning
battery-powered smart speaker
Wi-Fi and Bluetooth
Voice control
Battery life: up to 10 hours
 IP56 rating
 shock-resistant case
Price: Rs. 89,999
Buy Now: Amazon
3. Bose Soundlink Revolve+ Wireless Portable Bluetooth Speaker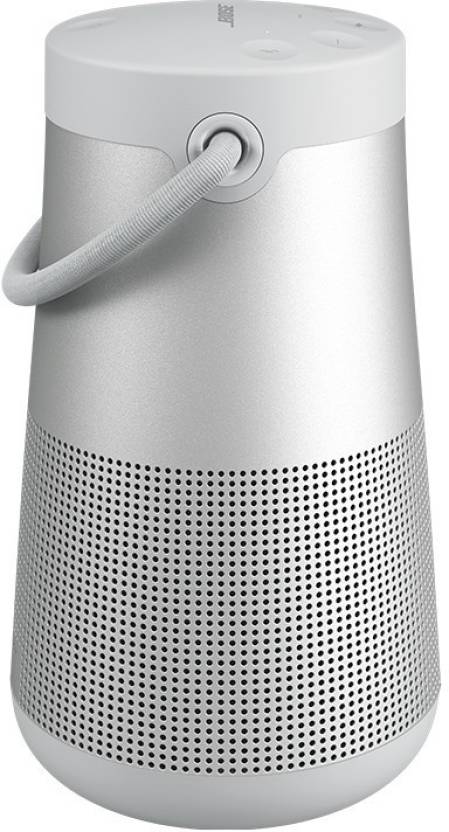 Bose Soundlink Revolve+ is small in size but has very loud and excellent 360Degree Sound. It is very easy to carry, water-resistant, and has Wireless Range Up to 9m. This Bose Bluetooth speaker is made of Seamless Aluminium material. So, you need not worry about falling or bumping of this Bluetooth speaker. The battery life of the speaker is approx 16 hours. It has a speakerphone feature and it let you take calls right through the speaker. It can be controlled by Bose Connect App. Bose Soundlink Revolve+ is the best Bluetooth speaker as it has the best sound among the same size speakers.
Features:
Best-sounding Bluetooth speaker for its size.
Water-resistant
16 hours battery life
Has a handle to carry anywhere
Multi-connect to Two Devices
NFC Pairing
Wireless Range Up to 9 m
Easy Access to Siri and Google Now
Price: Rs. 24,900
4. B&O Play Beoplay P2 :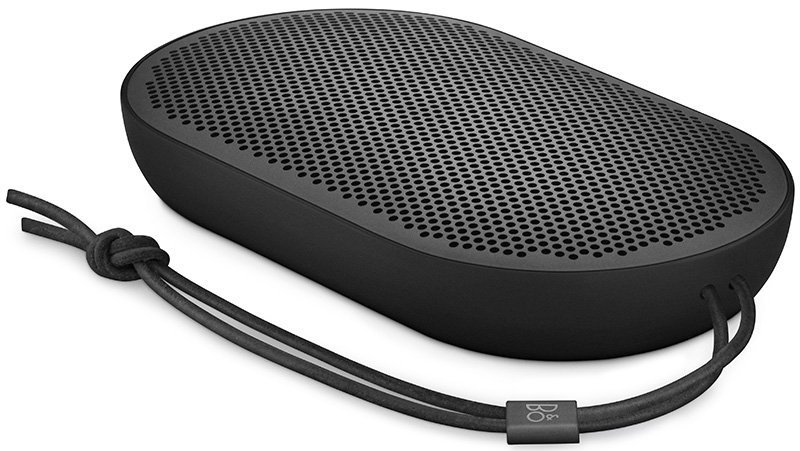 Beoplay P2 is slim and ultra-small in size which makes it a perfectly portable wireless speaker. It has deep and powerful bass as compared to other Bluetooth speakers of this size. It supports Apple Siri and Google Now voice commands. One thing that you have to keep in mind while buying this speaker is that Beoplay P2 does not support the stereo pairing.
Features:
Connect wirelessly to all Bluetooth devices
smart charging
Supports Apple Siri and Google Now voice commands
Price: Rs. 12,900
Buy Now: Amazon
5. UE Boom 2 Bluetooth Speaker
UE Boom 2 is the predecessor of the UE Boom 3 speaker (mentioned above). Boom 2 has loud 360 degrees sound with deep bass which is a slightly improved sound than Boom. With the UE app, you can add to UE Boom 2 speakers simultaneously to double Up the sound by wirelessly playing (streaming).
It is a portable speaker that can pair with up to eight Bluetooth devices at the same time, with a mobile range up to 33 m/100 feet and NFC enabled.
Ultimate Ears Boom 2 Bluetooth speaker features a maximum sound level of 90 decibels per ampere with a frequency range of approximately 90 Hz – 20 kHz.
It also features average 15-hour battery life with 2.5 hours charging time. You can connect your portable Bluetooth speakers with echo dot (2nd generation) for hands-free voice control. By connecting to Alexa, you can play music from Amazon Music, Spotify, Pandora, iHeartRadio just by voice command.
Features:
Brilliant design
loud 360 degrees sound with deep bass
More robust feature set
Waterproof and shockproof
Range:  30 meters
15-hour battery life
Price: Rs. 12,499
Read More: Cool Accessories For Your Smartphone
Also Read, Best Rugged Waterproof Bluetooth Speaker Under Rs. 10000
6. JBL Pulse 4 Wireless Bluetooth Speaker
JBL PULSE-4 is a compact and splash-proof wireless Bluetooth speaker. It delivers strong sound and bass among the similar size of speakers with High-resolution 360-degree and JBL Signature Sound.
This Bluetooth speaker has an LED light show. You can change the color of the speaker from the app. It has enhanced bass with a JBL bass radiator and speakerphone which brings out seamless audio quality.
The speaker has 12 hours of playtime under optimum audio settings. It has IPX7 Waterproof rating that makes it weather resistant. 
Features:
High-resolution 360-degree LED Lightshow

JBL Signature Sound

Wirelessly connect up to 3 smartphones
PartyBoost pair two or more JBL PartyBoost-compatible speakers
12 hours of battery life with the light show effect
Take calls from your speaker
Waterproof
Stereo mode when linked to another speaker using the JBL Connect app.
Price: Rs. 15,990
Buy Now: Amazon
7. Bose SoundLink Color Bluetooth Speaker II
Bose SoundLink Color Bluetooth Speaker II is a portable, and powerful portable speaker from Bose. It delivers full sound with dramatically deep lows.
Bose SoundLink Color Bluetooth Speaker II has a built-in microphone for calls. It has a 3.5 mm auxiliary input. It has a multi-function button. When in audio playback mode, the multi-function button allows for play (press), pause (press), track forward (double press), and track backward (triple press). If you press and hold the multi-function button, it will activate the voice control capabilities of your device, and pressing the multi-function button again will exit the voice control mode.
The average battery life is up to 8 hrs. It is made from premium materials that make it tough. The Wireless range of this speaker is up to 30 ft (9 m).
Features:
water-resistant speaker
Built-in mic for speakerphone
3.5 mm auxiliary input
up to 8 hours of playtime
Wifi range: up to 30 ft
Price: Rs. 10,759
Buy Now: Amazon
8.
JBL Charge 3
JBL Charge 3 is the ultimate, high-powered portable Bluetooth speaker. It has JBL Signature Sound feature that gives powerful stereo sound. It has dual external passive radiators that demonstrate just how powerful the speakers are. A built-in noise and echo-canceling speakerphone give you crystal clear calls with the press of a button.
It also has a power bank feature. It has a high-capacity 6,000mAh battery that provides 20 hours of playtime and can charge your smartphones and tablets via its USB output.
Wirelessly link multiple JBL Connect-enabled speakers to amplify the listening experience. Charge 3 is weather-resistant and waterproof. You can take it and enjoy the party everywhere, poolside or in the rain
Feature:
JBL Signature Sound

Up to 20 hrs of playtime under optimal audio setting and usage

Built-in Power bank of 6,000mAh battery

JBL Bass Radiator

IPX7 Waterproof

Wireless Bluetooth Streaming

Speakerphone & Voice Assistant Integration

JBL Connect Plus
Price: Rs. 8,990
Buy Now: Amazon
9. Marshall Kilburn II 
Marshall Kilburn II is the loudest speaker in its class with multi-directional sound. It produces a clear midrange, deep bass, and extended highs that are unrivaled for a speaker this size.
Kilburn II comes with Bluetooth 5.0 aptX technology for wireless music play at a range of up to 30 feet. This Bluetooth speaker offers 20 + hours of portable playtime on a single charge. Its water-resistant design makes it supremely rugged and durable.
Features:
Multi-directional sound
Bluetooth 5.0 aptX technology
range of up to 30 feet
20 + hours battery life
water-resistant
rugged and durable
Price: Rs. 24,359
Buy Now: Amazon
10. 
Sony SRS-XB23
Sony SRS-XB23 has a deep, punchy sound with a Sony Extra Bass. The X-Balanced Speaker Unit in this speaker achieves sound quality and powerful sound pressure for a richer, deeper, more rewarding listening experience.
It is Dustproof, waterproof, and washable with IP67 ratings. You can take your speaker to the beach or pool. It has a good battery life of up to 12 hours of battery and with EXTRA BASS mode, you can party for up to 10 hours. It has USB Type-C Charging.
It has a microphone that offers a convenient way to talk hands-free whenever you want. You can enjoy and connect to 100 compatible wireless speakers with Bluetooth technology with Party Connect.
It supports Google Assistant and Siri via voice assistant features for convenient use. 
Feature:
Sony EXTRA BASS speaker

Dustproof, waterproof and washable with an IP67 rating

Up to 12 hours of battery life

Built-In Mic
Party Connect
X-Balanced Speaker Unit
Voice Assistant
Price: Rs. 8990
Buy Now: Amazon
Read More, Best Bluetooth Speakers Under Rs. 5000
This is the list of best Bluetooth speakers for mobile and laptops and any other devices. You can buy any one of them and make your party a popular one among friends. If you have any doubt, you can ask us in the comments. If you know about any other Bluetooth speaker for mobile that is better than all of these then do tell us. We will do research on that wireless speaker and add it to this list with credit.