8 Best Bluetooth Speakers for mobile | 2018
Loud music is the lifeline of any party. It can boost anyone's mood in the party. But we can not use big and loudspeakers everywhere for the party. If you are going for an outing with your friends and want to do private loud party over there then you need best Bluetooth speakers that can connect with your mobile and have great bass and sound. Small family gathering at home or lawn needs a wireless speaker with good sound. Best Bluetooth speaker also boosts the environment of a small get-together of office colleagues or friends.
If you are here on this page, we understand that you are searching for the best Bluetooth speaker. But selecting the best portable speakers among thousands of options is really a tough job. You have to keep in mind many options like range, battery life, charging option, waterproof, lightweight, high volume and a lot more. Don't worry, we have a great solution for you. We built this list of 6 best Bluetooth speakers for mobile after doing deep research on every feature. You will never regret after buying one of the best wireless speakers on this list. Trust us.
Best Bluetooth Speakers for Mobile
This is the list of best Bluetooth speakers for mobile, laptops or tablets in 2018. Read and buy your favorite one.
1. 
Bang & Olufsen Beoplay M5 
The Bang & Olufsen Beoplay M5 Wireless Speaker has Aluminum top with smooth tactile interaction. It is a bulky speaker with 2.56 Kg weight but with awesome bass and audio quality. You can connect this wireless speaker via Bluetooth, Wifi, Chromecast, AirPlay, Spotify Connect, or Bang & Olufsen's own Beolink Multiroom. 
Features:
True360 Bang Olufsen Signature Sound

Wireless, multi-room enabled speaker

Weight: 2.56 Kg
5-inch neodymium powered woofer
built-in Chromecast
Frequency range: 37 – 22.000Hz
Price: 49,500
Buy Now: Amazon
2. Bose Soundlink Revolve+ Wireless Portable Bluetooth Speaker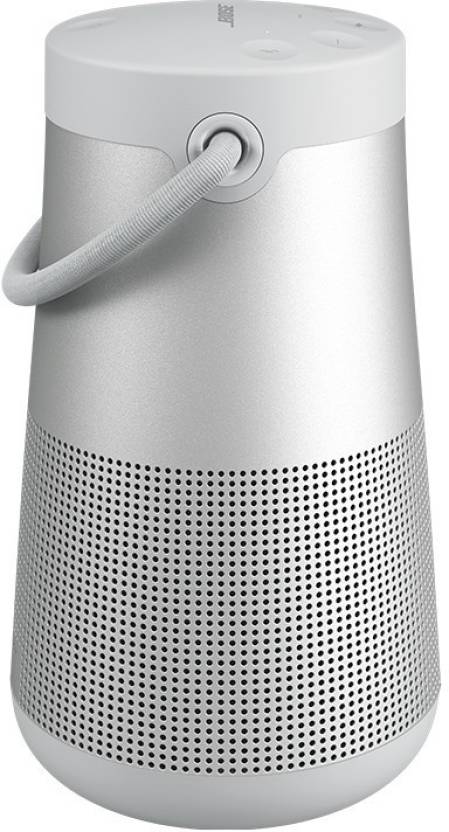 Bose Soundlink Revolve+ is small in size but has very loud and excellent 360Degree Sound. It is very easy to carry, water resistant and has Wireless Range Up to 9m. This Bose Bluetooth speaker is made of Seamless Aluminium material. So, you need not to worry about falling or bumping of this Bluetooth speaker. The battery life of the speaker is approx 16 hours. It has speakerphone feature and it let you take calls right through the speaker. It can be controlled by Bose Connect App. Bose Soundlink Revolve+ is the best Bluetooth speaker as it has the best sound among same size speakers.
Features:
Best-sounding Bluetooth speaker for its size.
Water resistant
16 hours battery life
Has a handle to carry anywhere
Multi-connect to Two Devices
NFC Pairing
Wireless Range Up to 9 m
Easy Access to Siri and Google Now
Price: Rs. 24,900
3. Logitech UE Boom Portable Bluetooth Mobile/Tablet Speaker
Logitech UE Boom is one of the good-looking portable Bluetooth speakers with good sound quality. It is available in many colors. This best portable speaker is small enough to grip in one hand and also it is waterproof. The top and bottom of this wireless speaker are rubberized. The speaker grille has a tough woven fabric look. The battery life of this wireless speaker is 15 hours. UE BOOM Bluetooth speaker can remember the last 8 devices it was connected to. It has a dual microphone and can be used as a speakerphone. It is one of the best Bluetooth speakers for mobile as well as for laptop and tablet.
Features: 
Removable D-Ring with 1/4 -20 tripod mount
Can be paired with NFC-enabled devices
Connection range: approximately 15 meters
Available with protective cap to cover both ports
Charging time: 2.5 hr
Price: Rs. 19,749
Buy Now: Amazon
4. B&O Play Beoplay P2 :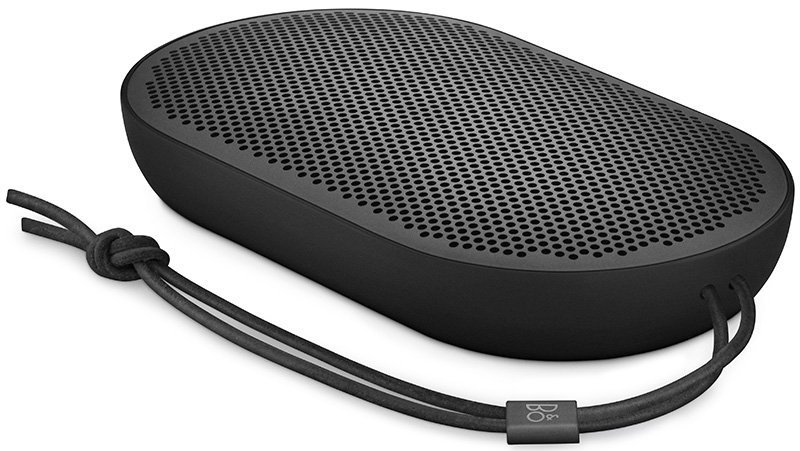 Beoplay P2 is slim and ultra small in size which makes it perfectly portable wireless speaker. It has deep and powerful bass as compared to other Bluetooth speakers of this size. It supports Apple Siri and Google Now voice commands. One thing that you have to keep in mind while buying this speaker is that Beoplay P2 does not support the stereo pairing.
Features:
Connect wirelessly to all Bluetooth devices
smart charging
Supports Apple Siri and Google Now voice commands
Price: Rs. 14,900
Buy Now: Amazon
5. UE Boom 2 Bluetooth Speaker
UE Boom 2 is the successor of UE Boom speaker (mentioned above). So, UE Boom 2 is the better speaker than UE Boom. As all the negative elements of UE Boom is removed in Boom 2. It has the same size as of Boom but comes in new colors. It has slightly better sound and has new tap controls. Boom 2 has loud 360 degrees sound with deep bass which is slightly improved sound than Boom. With the UE app, you can add to UE Boom 2 speakers simultaneously to double Up the sound by wirelessly playing (streaming).
Features:
Brilliant design
loud 360 degrees sound with deep bass
More robust feature set
Waterproof and shockproof
Range:  30 meters
15-hour battery life
Price: Rs. 12,499
Read More: Cool Accessories For Your Smartphone
Also Read, Best Rugged Waterproof Bluetooth Speaker Under Rs. 10000
6. JBL PULSE-2 Wireless Bluetooth Speaker
JBL PULSE-2 is a compact and splash-proof wireless Bluetooth speaker. It delivers strong sound and bass among the similar size of speakers. This Bluetooth speaker has an inbuilt prism sensor that can sense the color of nearest objects like paper or lampshade or fire and change its color accordingly. It has enhanced bass with JBL bass radiator and speakerphone which brings out seamless audio quality.
Features:
Wirelessly connect up to 3 smartphones
10 hours of battery life with the light show effect
Take calls from your speaker
Splashproof
Stereo mode when linked to another speaker using the JBL Connect app.
Price: Rs. 12,999
Buy Now: Amazon  |  Flipkart  |  JBL
7. Bose SoundLink III Bluetooth Speaker
Bose SoundLink III has great sound and better battery performance than its predecessor. It has a smooth and strong design that makes it easy to clutch and take anywhere. You can attach it to your mobile, tablet or another Bluetooth device with a wireless connection.
The drawback of this portable speaker is that it has no speakerphone capabilities and requires a dedicated AC adapter for charging. It has no Micro-USB port.
Features: 
Up to 14 hours of battery life
Buttons for controlling volume and switching tracks
Range: 9 meters
Aux input enables audio connections from other sources
Price: Rs. 17,910
8.Bang & Olufsen BeoPlay A2
Bang & Olufsen BeoPlay A2 is made of high-quality materials and it is light weighted. You can easily carry this B&O Bluetooth speaker anywhere you want. B&O is known for its sound quality and this one of the best wireless speakers proved it. The two carriers on each side of the speaker give a full stereo experience to the user. It has premium look as the core of BeoPlay A2 is made up of extruded aluminum and the premium leather band helps in carrying it anywhere. 
Features:
True360 sound experience

Bang & Olufsen Signature Sound

Removable leather strap for portability

Connect two A2s for wireless stereo sound

Up To 24 hours Battery Life

Bluetooth connectivity with social sharing

Dust and splash resistant
Smart charging USB-C cable
Price: Rs. 27,900
This is the list of 6 best Bluetooth speakers for mobile and laptops and any other devices in 2018. You can buy any one of them and make your party a popular one among friends. If you have any doubt, you can ask us in the comments. If you know about any other Bluetooth speaker for mobile that is better than all of these then do tell us. We will do research on that wireless speaker and add in this list with credit.