7 Best Bluetooth Earphones Under Rs. 2000 | 2018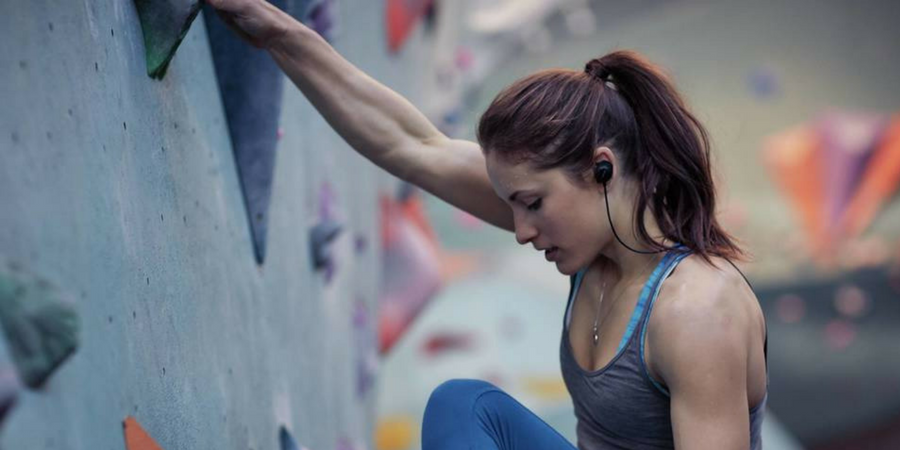 Bluetooth earphones offer better comfort if you want to enjoy music on the go. It is because nobody wants to deal with wires and be bound in wires due to the limited length of wires. If you want good earphone for listing to music during workouts, the bluetooth earphone is your only option. But there are several things you need to take care while buying a Bluetooth earphone. It should support HD music streaming, there should be good battery life and tangle free wire. We have tried few and here is the list of best Bluetooth earphones under Rs. 2000.
Best Bluetooth Earphones Under Rs. 2000
If you are looking for a good Bluetooth earphone under Rs. 2000, here is the list to go with.
10% Cashback on iPhone models
10% Cashback on iPhone models
1. SoundMagic E10BT
SoundMagic E10BT is a wireless Bluetooth earphones designed to offer 24-bit high fidelity audio. It performs well and offers clear sound along with balanced bass. It features 13.5 mm dynamic drivers. Frequency Response is 20Hz – 20,000Hz.
It has aluminium earphone housing that makes it durable. The build quality is good. It features Bluetooth 4.1 to connect with your phone. It also offers good battery life. You can enjoy 10-12 hours of music playback.
Price: Rs. 1899
2. JBL T110BT
JBL T110BT is also a good earphones offering good sound. It has 8.6mm drivers and JBL's signature PureBass Sound. It is made of hard plastic that look durable. It has compact design and looks stylish. It offers around 6-7 hours of battery backup.
Price: Rs. 1990
Buy Here: Flipkart
3. Boat Rockerz 250
We have already published the review of Boat Rockerz 250. It features 8 mm dynamic driver that offers good music experience. This one looks good and comes with IPX 7 rating that makes it waterproof. So, you can easily use it even during workouts and rain. It comes with a nice carry case that keeps it safe. It also has a magnetic locking system to keep it safely around the neck when not in use. It has table free flat cable. It supports Aptx for high-quality music streaming over Bluetooth. It also has over 6 hours of battery life. So overall, it makes it a good deal for less than Rs. 2000.
While the MRP of the product is Rs. 4000, you can easily get it for less than Rs. 2000 on few online stores.
Price: Rs. 1500
4. SoundPEATS QY7
SoundPEATS Qy7 is another nice Bluetooth earphones under Rs. 2000. It has Noise Canceling earbuds that ensure a comfortable experience. It is IPX4 rated for Sweat Resistance. So, you can use it during workouts without any issue. Music quality is also good. Button tactile response is good. It also offers over 5 hours of music playback.
It also has higher MRP but you can get for less than 2000 on Myntra.
Price: Rs. 1799
5. Chkokko Mercury M2
This is another worth to note bluetooth earphones under Rs. 2000. It comes with IPx5 rating, so it is sweat resistant. It has support for HD music and comes with CVC noise cancellation technology. It also has easy controls and built-in microphone for answering calls. It has over 7 hours of music playback.
Price: Rs. 1999
6. Zakk Air
Zakk Air comes with high-quality music streaming using Bluetooth 4.1 technology and ActiveX Sound chipset. It has decent bass and treble. It comes with soft rubber finish and silicone earbuds. The earphone is also IPX7 rated for protecting earbuds against sweat during a workout. It also has noise cancellation.
It offers over 7 hours of battery life from a rechargeable powerful lithium battery (100 mAh).
Price: Rs. 1699
7. Energy Sistem Sport 1:
Energy Sistem Sport-1 is a Bluetooth earphone for sports lovers. It has great sound and functionality. You can answer your calls and control music playing while working out. It also has a Noise Cancellation feature. This Bluetooth earphone has a great battery backup of up to 8 hours. It is available in 3 exciting colors – red, blue and graphite Priced at Priced at Rs. 1999. But it is available on Flipkart for just Rs. 1699.
Price: Rs. 1699
Final Words
It was the list of best Bluetooth earphones under Rs. 2000. If you do not have much budget, you can select any of these. These are good enough to use during workouts and listing to music on the go. These are also splashproof, so you can use it in rain or during workouts.
If you are using any other Bluetooth earphone that is good enough to be on this list, let us know about that in comments. I will use that and compare with other earphones in this list to see where it can be placed.