7 Best Bluetooth Earphones Under Rs. 2000 | 2019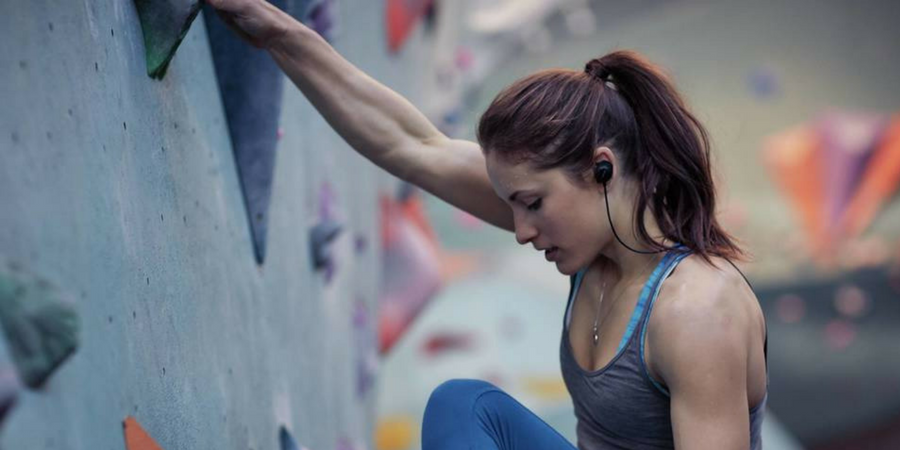 Bluetooth earphones offer better comfort if you want to enjoy music on the go. It is because nobody wants to deal with wires and be bound in wires due to the limited length of wires. If you want good earphone for listing to music during workouts, the Bluetooth earphone is your only option.
But there are several things you need to take care while buying a Bluetooth earphone. It should support HD music streaming, there should be good battery life and tangle-free wire. You should also check the quality of the sound they give before buying one.
Up to 60% off on Bluetooth Speakers
Up to 60% off on Bluetooth Speakers
To make your search easy, we have tried few and here is the list of best Bluetooth earphones under Rs. 2000.
We recommend: Ravtek Extreme
Best Bluetooth Earphones Under 2000 INR
If you are looking for a good Bluetooth earphone under Rs. 2000, here is the list to go with.
1. SoundMagic E10BT
SoundMagic E10BT is a wireless Bluetooth earphone designed to offer 24-bit high fidelity audio. It performs well and offers clear sound along with balanced bass. It features 13.5 mm, dynamic drivers. Frequency Response is 20Hz – 20,000Hz.
It has aluminum earphone housing that makes it durable. The build quality is good. It features Bluetooth 4.1 to connect with your phone. It also offers good battery life. You can enjoy 10-12 hours of music playback.
Price: Rs. 1899
2. JBL T205BT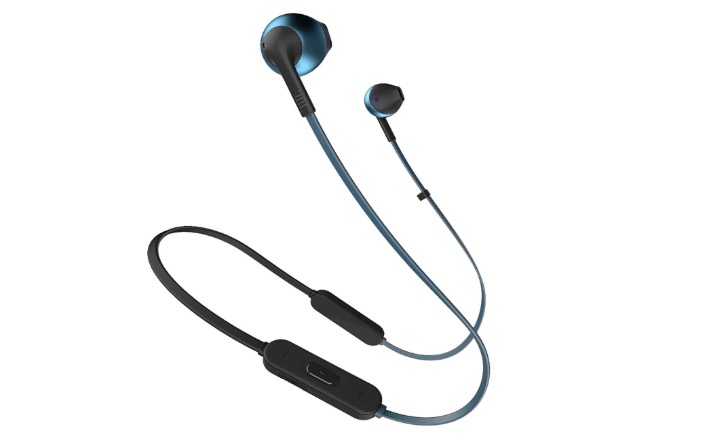 JBL T205BT is an excellent Bluetooth earphone under 2000 INR. It has 12.5mm drivers offering good sound and serious bass. It can stream high-quality sound from your phone. So, your music experience will be awesome. It comes with a tangle-free flat cable. So, you won't have to solve the puzzle each time you want to use it. There are control buttons for call and music. It also has a microphone for calls.
It offers around 6 hours of battery life and can be charged in 2 hours.
Price: Rs. 1999
3. boAt Rockerz 255
boAt Rockerz 255 is another excellent Bluetooth earphone offering immersive music experience. Like other boAt earphones, this one also doesn't disappoint. You get powerful HD sound and deep boosted bass.
It looks stylish and offers a secure and comfortable fit. It also has in-line controls to control volume, tracks and attend calls. You can also activate Siri or Google Assistant direct from the earphone. It also has a mic for taking hands-free calls.
It packs 110 mAh battery that offers up to 9 hours of battery life. It also supports fast charging and charging it for 10 minutes offers 45 minutes of music playback.
4. Sony WI-C200
Sony WI-C200 is also a good Bluetooth earphone available in less than Rs. 2000. It may not be the best in terms of music but it has excellent battery backup. You get up to 15 hours of battery life in a single charge. It also supports quick charge, so just 10 minutes of charging can offer 60 minutes of music playback.
This earphone comes with 9mm drivers offering clear sound and HD music. It also has an in-built microphone for offering hands-free calls. Earbuds are also magnetic that can be locked around your neck. It can also activate the phone's voice assistant.
5. Anker Sport NB1
Anker Sport NB1 is a good looking Bluetooth earphone you can consider. It has Flexible hooking design offering secure and comfortable fir. It also features IPX5 water-resistant, so you can use it during workouts and running.
The 12 mm drivers offer clear audio with good bass. Not just good audio, it also offers noise cancellation to keep you distraction-free. You also get up to 6 hours of battery backup on a single charge.
It also comes with 18 months of warranty, that is more than what other brands offer.
Buy Here: Amazon
6. Mivi Thunder Beats
Mivi Thunder Beats is also a good one to go with. It comes with a good build and nice music experience. This earphone has Rugged Metallic Body that looks stylish and beautiful. The sweatproof design makes it good for workouts. It has Ergonomic design with three sets of earbuds. Earbuds have a magnetic lock, so it stays around your neck.
Mivi Thunder Beats offers good and clear sound with deep bass. It comes with in-line control buttons to control volume and tracks. It also supports the dual pairing.
Mivi Thunder Beats offers 7 hours of music playback.
7. Energy Sistem Neckband 3
Energy Sistem Neckband 3 is also one of the best earphones under 2000 INR. It offers good sound and is comfortable to use. Eartips have a magnetic lock to keep it around your neck. Neckband has buttons to control your playlist and sound. This earphone offers a good music experience with good sound and deep bass. It offers 8 hours of battery life and charging time is 3 hours.
Final Words
It was the list of best Bluetooth earphones under Rs. 2000. If you do not have much budget, you can select any of these. These are good enough to use during workouts and listing to music on the go. These are also splashproof, so you can use it in rain or during workouts.
If you are using any other Bluetooth earphone that is good enough to be on this list, let us know about that in comments. I will use that and compare with other earphones in this list to see where it can be placed.