3 Best Tripods Under Rs. 1000
If you are thinking to start career in photography or starting a YouTube channel, you should have a tripod. Tripod is the camera stand where you can put the camera and then capture photos or videos. Tripod ensures that you don't end up capturing a burry photo or shaky video from a shaky hand. If you are beginner and do not want to spend much, here is the list of best entry level tripods. I also started with an entry level torpid and later upgraded with better one. In this article, I am listing best tripods under Rs. 1000.
Rs. 1000 budget is not enough to have a good tripod, but you can start with a basic tripod until you start making money from your photos of YouTube channel.
Note: I use Benro T-800EX Tripod and it is working good for over a year. It has smooth head, strong build quality and good height. It costs Rs. 3000. If you can increase budget, I recommend this one.
Mobile tripod holders
If you want to use mobile phone with tripod, you should also buy a good tripod mobile holder to use your phone with tripod.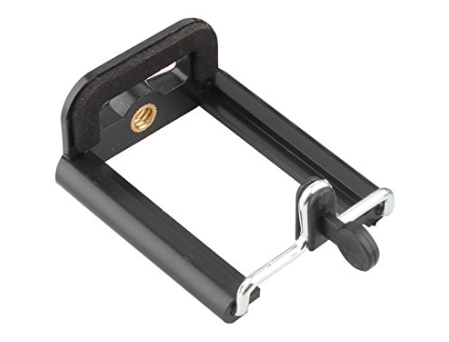 Here is the list of good mobile tripod holders.
Also see:
Best Tripods Under Rs. 1000
Here is the list of best tripods under Rs. 1000. You can go with any of these tripods.
1. AmazonBasics 50-Inch Tripod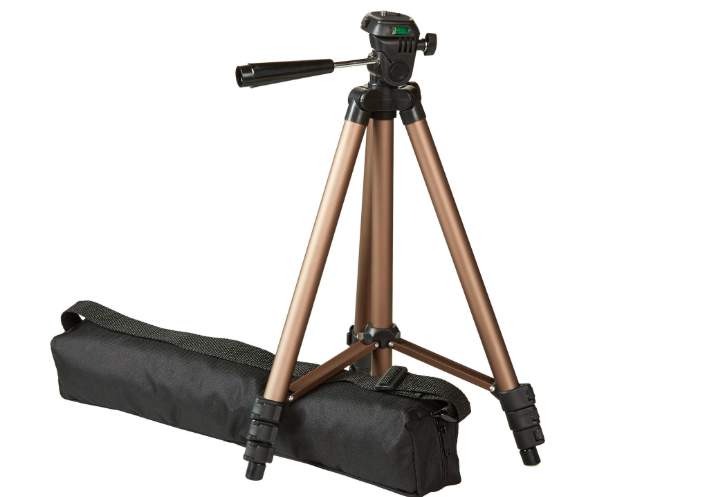 This one from AmazonBasics is made of lightweight aluminum and comes with adjustable height. It weighs 540 grams, so easy to carry. It has 3 sections and level locks for legs to adjust heights. In minimal condition, it measure 16.5-inch but this is extendable upto 50 inches. The three-way head allows versatility and you can change the camera orientation. It allows full panoramic possibilities as well.
It is entry level tripod and weights less, so not suitable for heavy DSLRs and their heavy lenses. It is easy to carry but not ideal for capturing photos or videos in rugged conditions. It is good for indoor usages and for YouTube video recording.
Price: Rs. 849
Buy Here: Amazon
2. Photron Tripod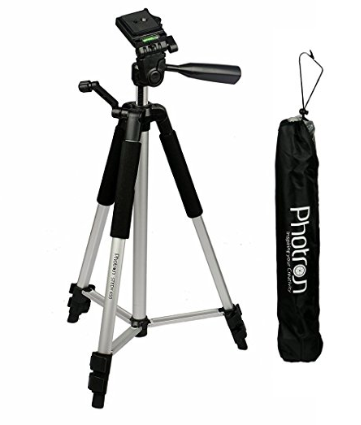 Photron Tripod is also a similar tripod with same kind of features. It weights around 1 KG and easy to carry. The build quality is fine but not good enough to use in outdoors. It can take load of up to 2.75 KG and the maximum height is 4.5 feet.
Head is not very smooth, so you you will end up shooing jerky video shots. The 3 Way pan Head lets you adjust camera in different ways. It has non slip foam for firm grip. Suitable for video shooting at indoor. If you are a YouTuber or beginner photographer, you can go with this.
Price: Rs. 799
3. Simpex 333 Tripod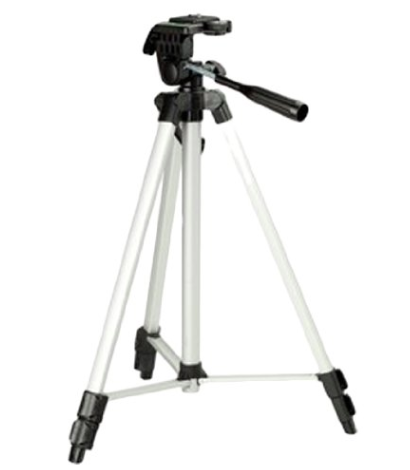 Simpex 333 Tripod is also a similar kind of tripod made of aluminum. It has Folded length of 20.5-inch that can be expanded up to 58.5-inch. Load capacity of this tripod is 3 KG. Unlike other tripod on this list, this one comes with 2-pin platform and one bubble level.
Overall, this product is good and can be used with entry-level DSLR, smartphones or point to shoot cameras. Its build quality is fine and can be used to shoot videos and photography.
Price: Rs. 849
I didn't make this list long as there was not much good tripods to list. These three are good enough to try. If you are starting a YouTube channel, you can buy any of these.
Recommended Videos