7 Best Screen Recorder Apps For Mac
Recording the screen is a very simple way to teach something to someone. When someone is facing any problem and you know the solution, then you can show them the step by step process by just recording the screen. If you are also thinking to start a YouTube channel where you want to put videos of screen recording, you need a good screen recording For this, the first and foremost thing is to find the best Screencasting apps. If you are a Mac user, then here are the best Screencasting apps for Mac.
In this article, I am listing the best screencasting, Screen recording, or screen capture software for Mac. These software lets you record your Mac's screen the way you want.
Best Recorder Apps For Mac
1. Camtasia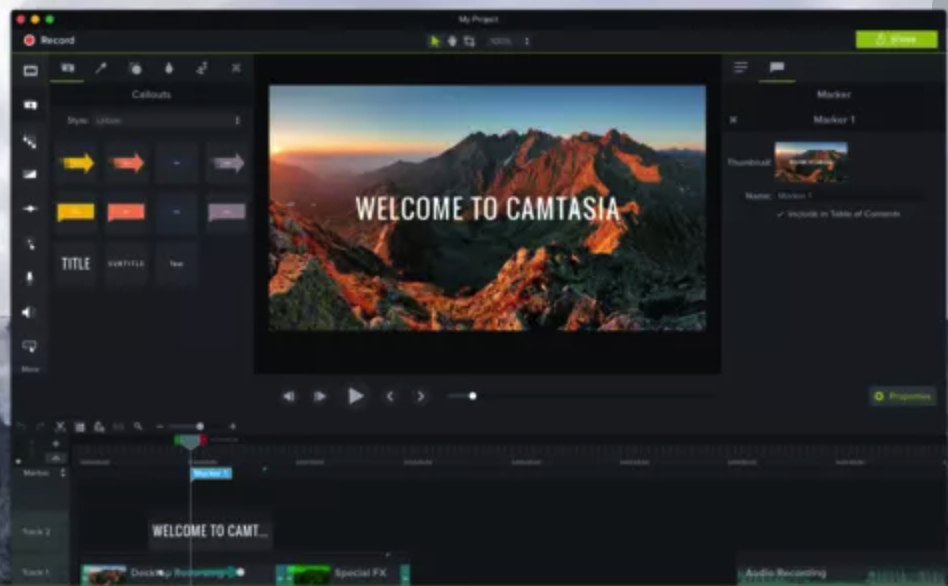 Camtasia is one of the best and feature-rich Screencasting tool that also includes a powerful video editor. So, you can record the screen and edit the video as per your need. This screen recorder for macOS offers standard recording options like record the entire screen or a portion of the screen. It can also record system audio or microphone audio depending on your choice. While recording the screen, this tool also offers the option to phase and resume.
The video editor brings capabilities like trimming, splitting, and merging two videos. This tool also lets you speed up clip, remove background noise, and dd more effects.
Camtasia is a paid tool and a single-user license costs $249. There's also a free trial version.
2. ScreenFlow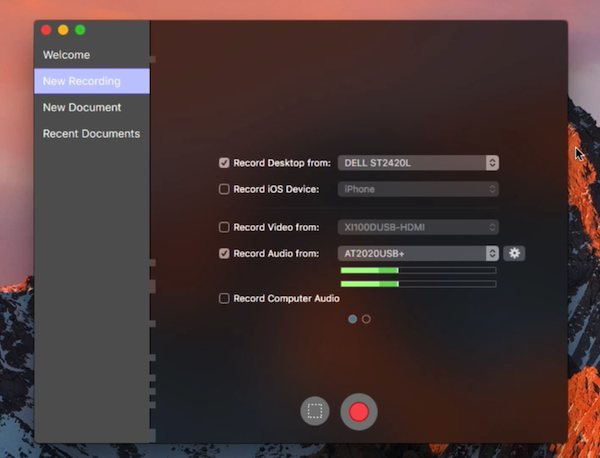 ScreenFlow is also an excellent screen recording and video editing software for professionals. This tool is similar to Camtasia and brings similar experiences. This tool can be used to record the screen or Mac or connected iOS device. You can also import video and audio from external webcams and microphones.
This tool also has a video editing option along with a built-in stock media library offering a ton of royalty-free tracks to use in screen recordings. The video editor brings a multi-track timeline, effects, transitions, and motion backgrounds.
The basic version of ScreenFlow costs $129.
3. OBS Studio
OBS Studio is basically used by streamers who broadcast their gaming sessions. This tool can record screen and broadcast or save as per your choice. This tool is really powerful and offers pro-level recording with all sources available for both audio and video. It can also record the screen and your face in a single video if you want.
This powerful screen recording software is free to download and use with all the features available.
4. Movavi Screen Recorder
Movavi is a popular software maker that also offers a reliable and affordable screen recorder tool for macOS. This app can lets you select the capture area, set sound settings, video resolution and more before you start recording. Once you have recorded the screen, you can also edit the video by using available editing tools. The tool also lets you schedule recording and add mouse effects. It costs $59.95.
5. Tapes: Screencast Sharing
Tapes: Screencast Sharing is used for easy screen recording and it also allows you to record certain parts of the screen also. You can record the video up to 3 minutes and once the recording is done, then the URL is copied to the clipboard automatically. Then, you can share the link with everyone to access your recording. There is also a limit of 60 minutes recording a month but this should be enough for many. It is available for $9.99 and it is worth to buy this app.
6. RecordIt
RecordIt allows you to create GIFs apart from just recording your Mac Screen. This is said to be the tiny app among the best Screencasting apps for Mac. It resides on the status bar of your Mac after installing it. Click on the app to launch it and start recording the screen. You can set the way you want to record the screen through settings. It is available at $29 and it is worth buying this Screencasting app.
7. Screencast-o-Matic
Unlike other tools in this list, Screencast-o-Matic is an online screen recorder. So, you do not need to install any dedicated software. The free version of Screencast-o-Matic lets you record up to 15 minutes of screen recording in 720p resolution. If you subscribe to the pro version that costs $1.5 per month, it removes all limitations and also offers other features like real-time editing, recording system audio, editing videos post-shooting, and more.
Wrap up
These are the best Screencasting apps for Mac. You can purchase the one depending on your usage. If you do not want to know, go with OBS. It works really well. I use it to record and stream my gameplay.
Have you used them before and do you have anything to add to the list? Please, do share with us through comments.