Top 5 Paid Action Games for Android
If you like gaming you may surly like action games. Android device owners are really lucky because they have so many consoles games to enjoy on smartphone or tablets. There are thousands of action games are available in Play store. In this post, we are listing best 5 paid action games for Android devices. These Action games for Android are paid and you need to have a device with good display. Some games needs devices with HD display.
Top 5 Paid Action Games for Android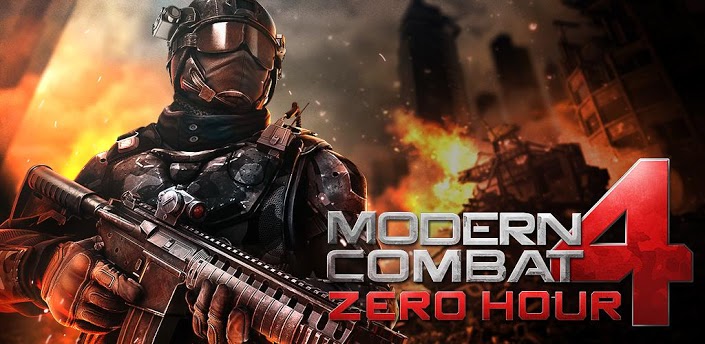 Modern Combat 4: Zero Hour is a popular game that tries to bring smartphone gaming to next level. Modern Combat is a popular action games in which you have to play in a battle filed. The game has 4.3 rating and most of the people who like action gaming have rated the game with 5 stars. This is the best and most popular action game for Android device at the time of writing the post.
But the game is not available for free. You will have to pay Rs. 390 ($7.3) to purchase the game.
If you like gaming, I am sure you already know about this popular game called Grand Theft Auto. RockStar Games is now celebrating the 10th anniversary of the game. This game comes with HD resolution gaming. It also supports for few gaming controllers via USB. Overall gaming experience is best if you smartphone has HD display. This game costs Rs. 270 ($5 USD).
Max Payne Mobile is the mobile version of original Max Payne game. In the game the story runs around Max who have to fight and uncover the truth of murders. This game also gives high quality gaming experience and supports only few smartphones and tablets. This is a nice action game for Android that is popular among smartphone gamers.
If you own Android device, you already know about Temple Run. This game is not only popular among gamers, but also popular among normal smartphone use. This game is simple in which you have to run, collect coin and make score. But the addiction level of the game is too high. This is not a pure action but a arcade game. I am sure you will enjoy this.
As the name suggest, the game is for HD devices. It is a top down air combat shooter game with HD graphics. In this game there are 64 different enemy types and 3 players. You will have to complete 10 great missions. It also comes in 3 different difficulty mode. Really interesting game to play if you like action games.
Share your favorite Action game for Android with us via comments. There are many other nice Action games for Android devices are available. You can explorer the list in Google Play.