5 Best File Management Apps For iPad
Most of the iOS users do not use file managers on their iOS devices. But, there are some who always face issues in finding the file at the right time. So, we are bringing you the best file management apps for iPad. This makes it to save and find files/folders whenever you want in an easy way.
These best file management apps for iPad makes you to have a good control on files and folders you save. Everything has it's own unique features and are designed to help you in every way you want. Here we go!
5 Best File Management Apps For iPad
File Manager
File Manager will let you view PDF Documents, images, videos and more. It is integrated with zip file creator and extractor, music player, built-in search feature. It also syncs your files to Dropbox, One Drive and more cloud services with your permission. You can even password protect confidential documents. It is available for free of cost.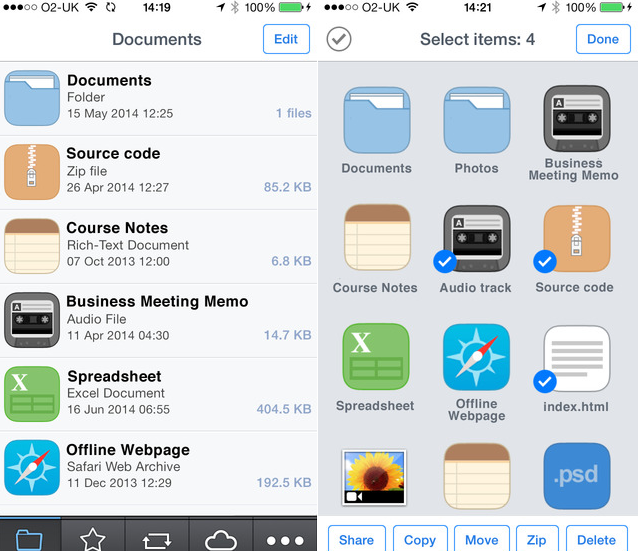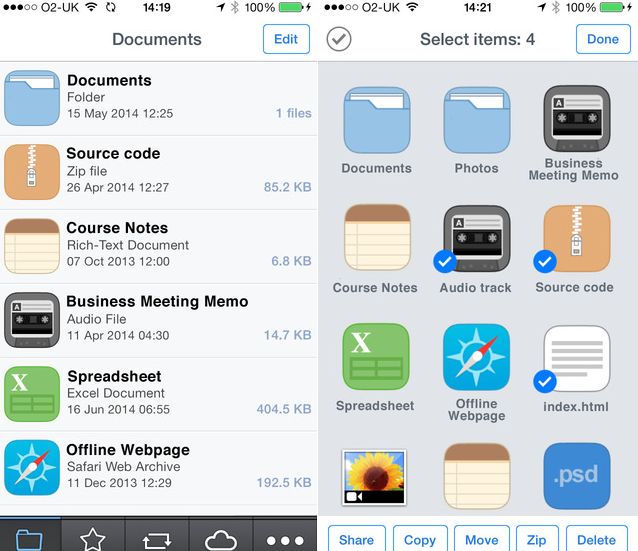 FileApp ( File Manager & Document Reader )
File App is said to be the best documents and files manager for your iPad. It is compatible and opens any sort of file type. Using iTunes file sharing; you can even share/transfer files to desktop or Mac through USB or Wi-Fi. If you have received any file from any third party app like Gmail, then it saves that file and can be accessed further.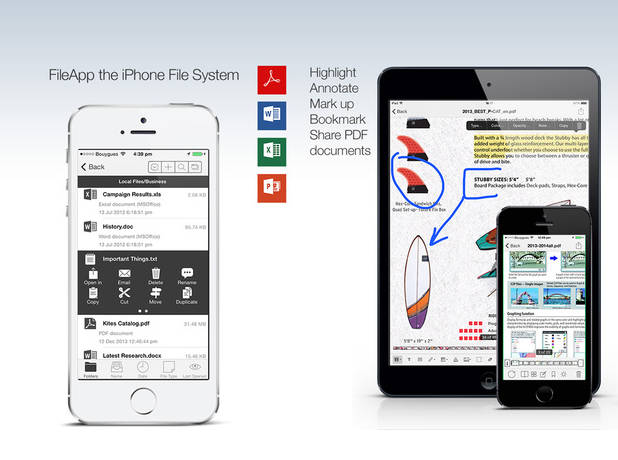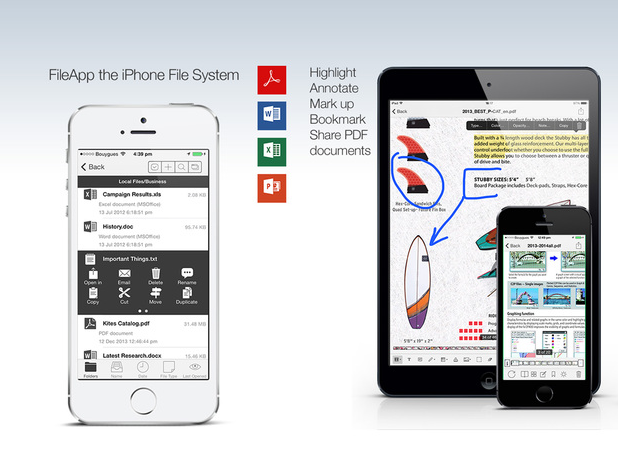 It works will with Microsoft Word Documents and iWork. It is with PDF Editor and can edit pdf files along with word documents and normal text files. It costs you $0.99.
Files Manager
Files Manager for iPad comes with complete office suite of Microsoft Office. It allows you to create, edit all word documents and excel sheets. You can even convert any word document in to PDF and is editable later. Features which make it to the list of best file management apps for iPad is recording voice, recording videos, snapping photos and many more which can be saved as notes and are accessible.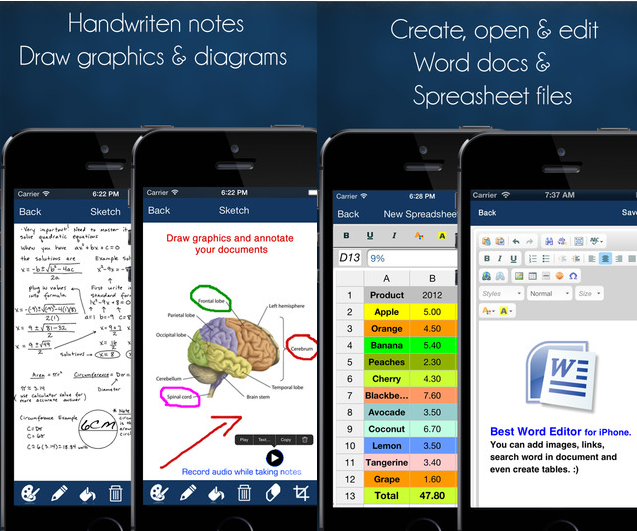 You can even scan multiple documents and can make use of business letter templates available. It costs you $4.99.
Read, best time management apps.
iFileExplorer HD
iFileExplorer HD does what you expect the best file manager to do. It has everything from creating and editing a document, creating a folder and supports almost all formats of a file. Apart from transferring files through USB and Wi-Fi, it also supports Google Drive, iDisk, Dropbox and more.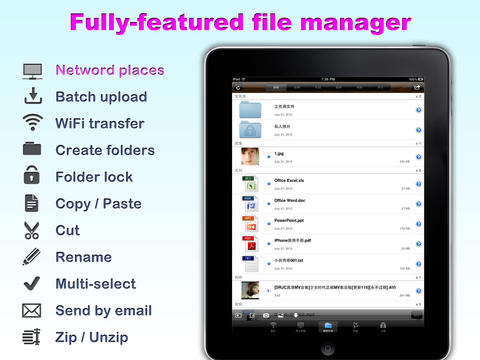 You can secure each folder with a password. It supports multiple documents reader, which opens the document at where you have left. Same is applicable for inbuilt audio and video player. It is available at a cost of $2.99.
OrganiDoc HD – Your best file manager and PDF viewer on iPad
OrganiDoc HD is said to be one of the best file management apps for iPad because of it's amazing features. It has good looking interface and allows users to search files and folders right from the app. You can save the confidential files and folders in the private data. It supports integration with Google Drive, Dropbox, SugarSync, iCloud and other cloud services.
It supports file sharing through cloud services and also let users to see the sharing status. It comes with built in ZIP and RAR extractor. It is with many more features and costs you $4.99.
There are some of the best file management apps for iPad. Have you used them before or want to add more to the list? Please, do share with us through comments.