What is Screen tearing? How to fix it?
Screen tearing is a common issue gamers face. Over the years, companies worked on different tech to overcome the issue, and somewhere they now found a solution to it. If you want to learn about screen tearing and ways to fix it, keep reading. In this article, I will explain screen tearing in detail. I will also talk about different ways to fox screen tearing.
Screen tearing
Screen tearing is an issue when you see a picture split itself in two or distorted. Screen tearing is a visual effect that distorts graphics when the monitor's refresh rate and the graphics card's FPS don't sync. See the image below to understand what screen tearing looks like.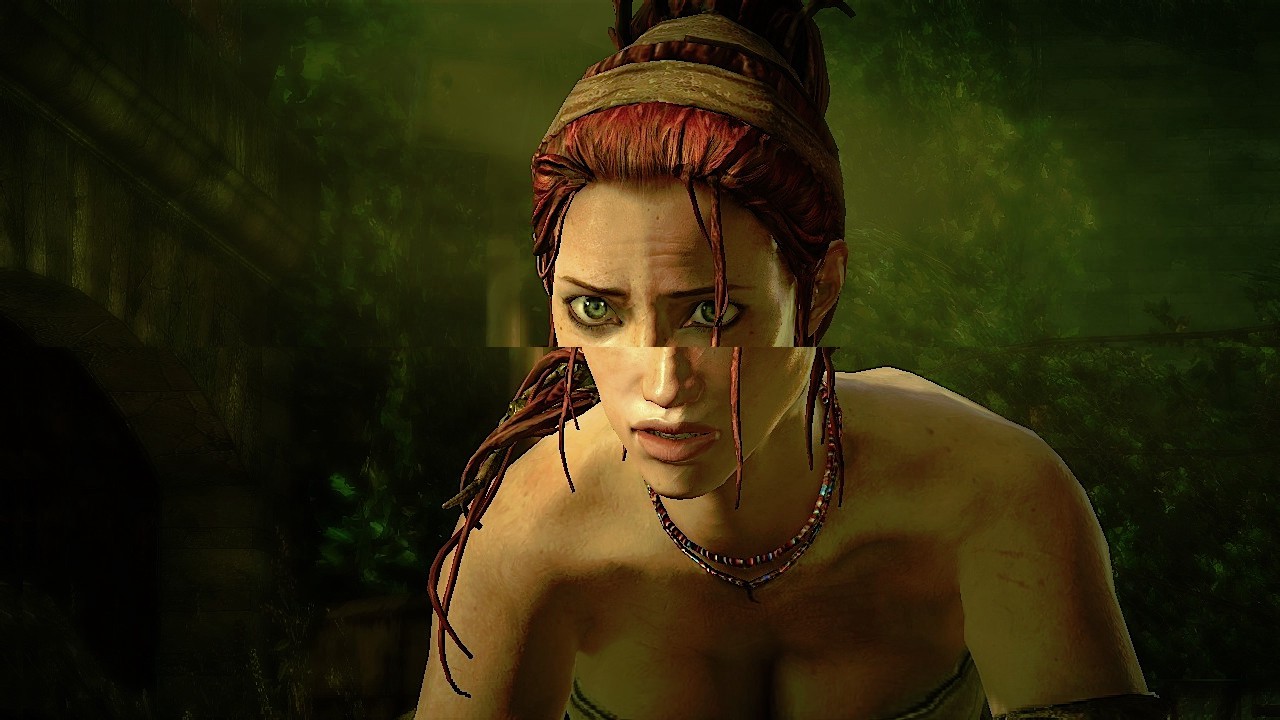 Screen tearing is not just an issue for gamers. It can also occur while working on any regular application.
Monitors have a specific refresh rate. General monitors come with a 60Hz of refresh rate while gaming monitors can have higher refresh rates such as 144Hz, 240Hz, and 360Hz. GPU or CPU renters frames at a speed depending on its capability. For example, a good gaming setup can offer 350-400 fps in CS: Go or 250-300 FPS in Valorant. If you have a monitor with a 144Hz refresh rate and the system is rendering the game in 350fps, there must be a synchronization.
How To Fix Screen Tearing
There are also several workarounds to deal with the issue. You can try changing the refresh rate and resolution of the monitor. It will not solve the problem completely but will certainly make it bearable. For solving the issue permanently, GPU and monitor companies have worked hard and introduced several technologies.
Initially, Vsync was the only way to prevent screen tearing. This technology synchronizes the vertical refresh rate of the monitor with the GPU's frame rates. In this case, the graphics card waits until the monitor displays a full frame. So, the tech creates a higher input lag.
Variable refresh rate is the latest technology in monitors to prevent screen tearing. VRR adjusts the refresh rate of the monitor to match the frame rate of the GPU. Most new monitors support VRR. NVIDIA G-SYNC & AMD FreeSync are the latest VRR technologies that come in monitors. These technologies change the refresh rate dynamically to match the GPU's frame rates to prevent screen tearing.
I also recommend you to read these articles