10 Best Hair Styler Apps for Android and iOS
Hairstyling is popular among both men and women. If you like to try new hairstyles and do not want to visit hairstylers, again and again, you can try some good hairstyling apps. If you are not sure what hair styler app to try, I am making a list of the best hair styler apps or hairstyling apps to make your work easy. These apps show you different hairstyles that you can try. These apps show you hairstyles for different lengths of hair and face types. So, you are most likely to find one for yourself. You can pick one new hairstyle daily and impress people around you. Not just normal people, Hairstyler can also try these Hairstyling apps to learn new hairstyles for their customers.
Also see: Best iPhone Launchers for Android
Best Hairstyle Apps for Men and Women
Here, we are listing the best hair styler apps for both Men and women. So read the description of the hair styler app carefully and then select one.
1. Hair styles and Haircuts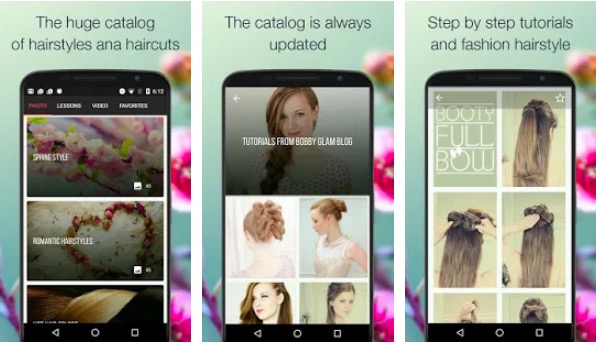 This hair styler app lets you select a good hairstyle for you. The app has more than a photo collection of hairstyles for both men and women. The company behind the app keeps on updating the hairstyle database to add more to match the latest trend. The app also provides video tutorials on how to put the hairstyle. You can keep those tutorials offline to show them to your salon person.
2. Hair Zapp
Hair Zapp is also a popular virtual hair styler app that lets you try hairstyles virtually on your phone for free. The app is free and brings unique hairstyles to try. Take a picture of yourself and then try different hairstyles on your phone. There are lots of hairstyles to try.
3. Hair Color (Women)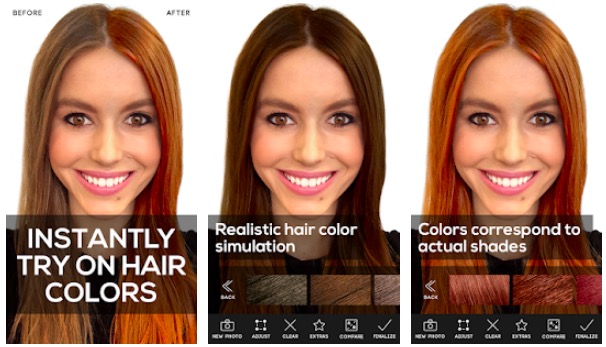 This hair styler app is for selecting the best hair color for you. The app lets you capture your photo and then try new hair colors on your own photo. There are 20+ pre-defined hair colors with different shapes. You can choose hair color intensity. You also have 15+ filters to try. If you are interested in hair colors, try this app.
4. Celebrity Hair Style SPA Salon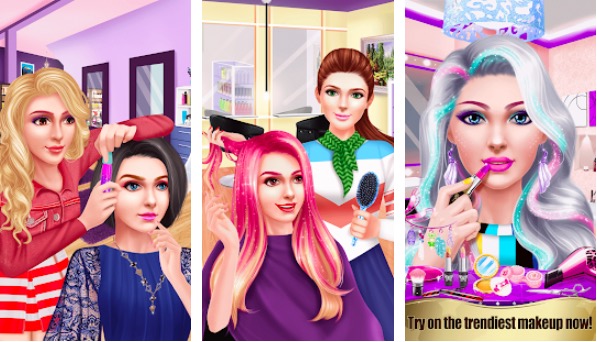 Celebrity Hair Stylist is also a good app to apply the hairstyles of celebrities. The app lets you explore various hairstyles and try it. You can show these styles to your hairstylist. The app has lots of colors and makeup options to try. Not just hairstyles, it also has makeup tips for girls.
Download: Android
5. Style My Hair
Style My Hair is also a similar app that gives you a large database of hairstyles and colors. You can change hair color, cut, and style your hair. The app gives you step by step tutorial to edit your hairstyle. You also get makeover tips for free.
6. Fabby Look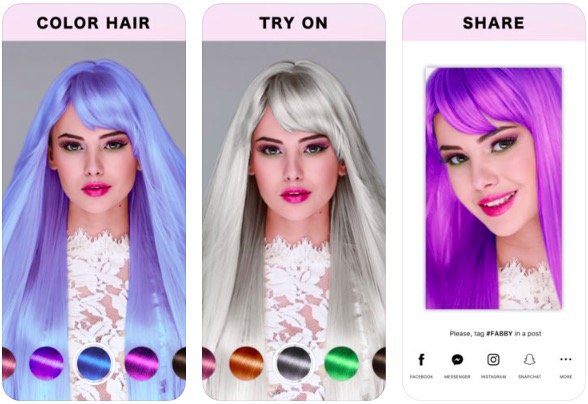 Fabby Look is also a good hair styler app for hairstyles and color effects. The app brings 10+ trendy styles available in different hair colors. You can try all those hairstyles and colors virtually on your face by taking your photos. You can try virtual hairstyles no bth photos and videos. Final results can also be shared with friends on social media.
Also see: Best Bodybuilding Apps
7. Crazy Hair Salon
Crazy Hair Salon is also a nice app for girls to try different hairstyles. It also has curly hair ideas. It also has tools like curling irons, blow dryers, scissors, magic hair growing spray and more to try and make different unique hairstyles.
8. Hair Style Changer
Hair Style Changer app is also a similar hair styling app that lets you try different hair colors and styles. It has more than 50 cute hairstyles for girls and boys. s. So, this hair styling app is for both men and women. Not just hairstyles, it also has mustache and beard styles. The app is easy to use and offers a good overall experience.
Also see: Best Stranger Chat Apps
9. Hairstyle Magic Mirror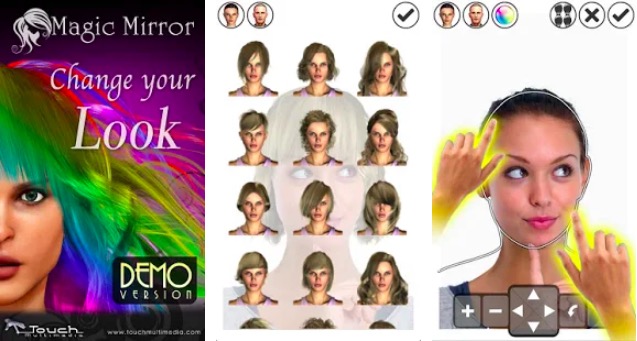 This is also a similar lifestyle app that lets you edit your hairstyle on your phone and try different apps. Take your photos and then try the available hairstyles and colors. The app has hairstyles for both men and women. The app comes with a clean interface. Int has – 20 memory cells to experiment with different hairstyles. You can also share results on social media.
10. Hairstyle Makeover
Hairstyle Makeover iOS-only app that also brings similar kinds of features. You can upload your photos and then try the available hairstyles virtually. There are several editing options to edit hairstyles and see what suits you. The app includes styles for both males and females. It also includes a bunch of outrageous and fun wigs. This hairstyling app also has a Beards and Mustaches styling option.
Download: iOS
Also see: Best Travel Apps in India
Final Words
Now you have a list of the 10 best hairstyling apps. You can use any of these apps to try the latest trending hairstyles and learn how to put these hairstyles. You can also virtually try different hair colors. Few of these apps also have Beards and Mustaches styling options for men. Some of these apps are only for girls while some are both for men and women. So, decide depending on your choice.