10 Best Travel Apps in India | 2019
Are you a traveler and thinking to travel across India? You got a great idea. India is one of the most beautiful countries in the World. The good thing about India is that it has almost all kind of places including hill stations, waterfalls, desert, beaches, and beautiful plains. And there are so many places which you can enjoy in India. But India is a big country with a big population. So, you need to know it better before starting your journey.
In this digital world, we have most of the information online and can book ride online. So, having a smartphone with internet connectivity is the best companion while journeying. In this post, we are listing 10 must-have mobile apps for travelers in India. You must have the best travel apps for enjoying your journey without any hurdle. We have included apps that help you in travel planning, ticket booking, Checking reviews of places and hotels, booking hotels at the cheapest price, checking the weather or a place for better trip planning, and apps to learn more about a place.
Best Travel Apps in India
Below are the best travel apps for Android and iOS. You can use them while traveling across India. These travel apps are the best advisor for your tour in India. You can explore India online, book hotels, read reviews of laces and much more with these trip planner apps.
1. HolidayIQ
HolidayIQ is a travel discovery platform which lets you find awesome places to travel and then plan your journey. It lets you search for the best travel destination, plan your journey, search and book hotels, read reviews of places and hotels and also book tickets. So, it is a complete app which you must have with you. Not only the travel destinations, but it also lets you know the places around that destination to visit and local food which you must try.
2. Google Trips – Travel Planner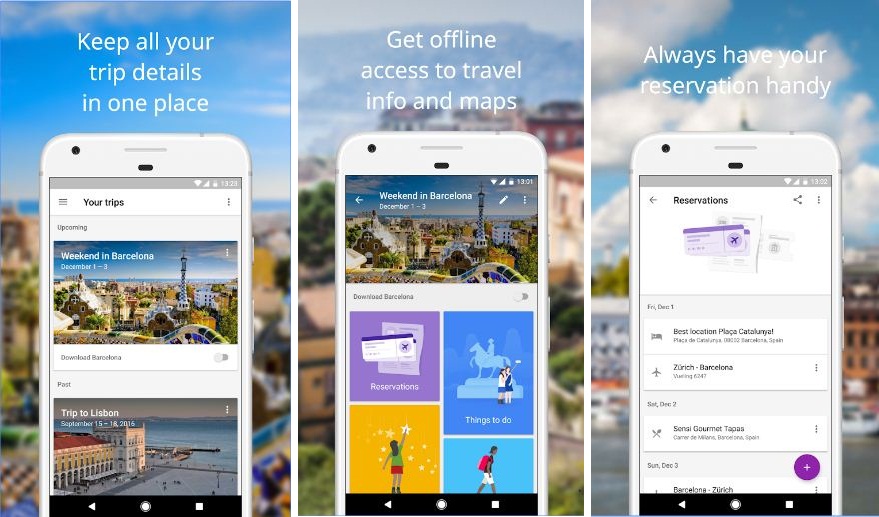 Google Trips makes exploring the world easier by organizing your essential info in one place and making it available even offline. You can get activity suggestions based on what's nearby, customizable day plans, and your travel reservations from Gmail.
This Google travel app has an automatic trip organization that automatically gathered from Gmail and organized into individual trips. This travel app has many good features like the nearest attractions list, thing to do, offline access and much more.
Download: Android
Also, read 20+ Simple Mobile Photography Tips to Take Better Photographs
3. TripAdvisor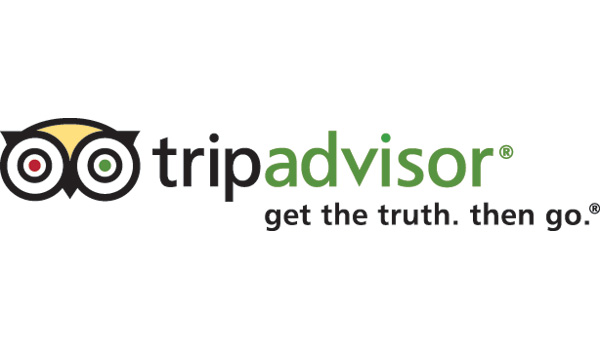 As the name suggests, TripAdvisor advises you on your best trip. It lets you search destinations, flights, hotels, and restaurants. It is popular because it offers the best user reviews at once place. So, you can read users' review to decide whether you should select destinations, flights, hotels, and restaurants or not.
4. OYO Rooms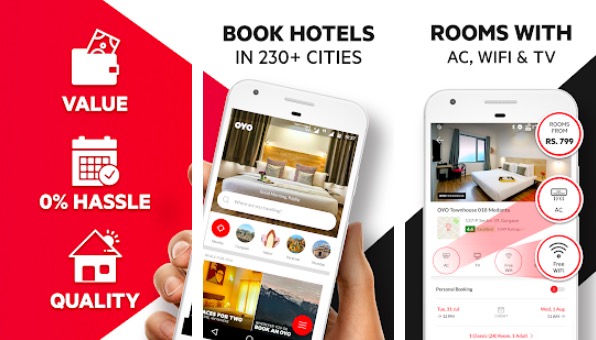 OYO Rooms is the app for searching low-cost room in most of the India cities. OYO rooms are good and mostly cheap. Most of the hotels listed on OYO offers AC, WiFi, TV, and geyser like amenities. The app has operations across 500 cities in 10 countries. You can easily find the best place to stay at a low price. OYO's reach to even small towns makes it must-have app while traveling in any part of India.
Download: Android / iOS
5. MakeMyTrip

MakeMyTrip is all in one place app from where you can book train, flight, bus tickets, and cabs. You can also search and book hotels. So with this app, you will never be stuck at any place. Good thing is that you will also discounts if you book the combo of flight and hotels. You can also find coupons online to get more discount.
Download: Android | iOS | Windows Phone
6. ClearTrip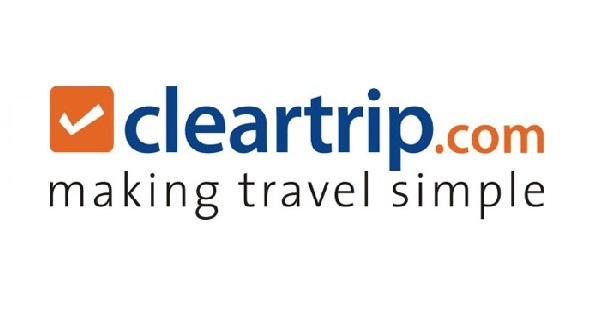 ClearTrip is another nice platform for travelers. You can book train, flight and bus tickets directly from the mobile app. You can also find a hotel and book hotel for any dates. This tour planner app also has a section to find weekend getaways. So, you can go to the best places every weekend around you.
Download: Android | iOS | Windows Phone
7. Google Maps
Google maps is also an important app you should have while traveling. If you use an Android phone, you already get it preinstalled. But iOS users must Install it. The app shows route, different places around to visit, routes and restaurants. When you are going somewhere, it is recommended to download the area map in Google Maps for offline viewing. It will be helpful when you face an issue with mobile data.
8. AccuWeather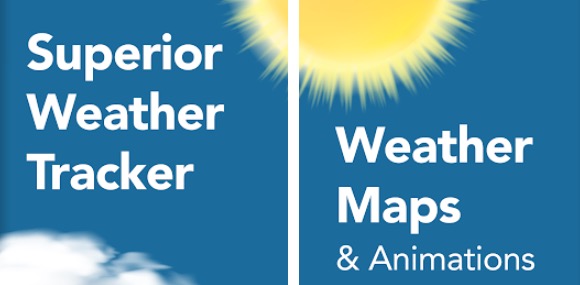 Weather information is really important for travelers. If you are going somewhere, bad weather can ruin your whole plan. So, you should also have a good weather app. AccuWeather is a really good app to check weather information and also know the projection. It is mostly accurate. It will help you in making your plans in advance.
Read more: 10 Essential Accessories For Your DSLR Camera
9. Incredible India Calendar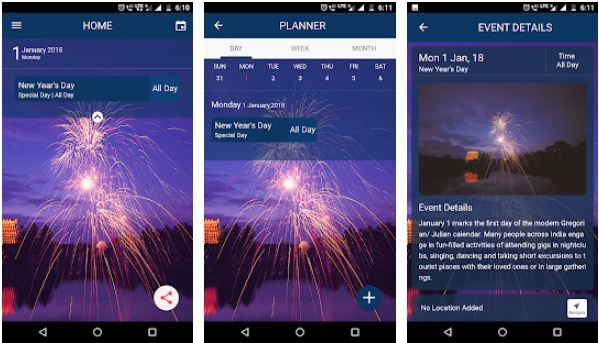 The app has been developed and maintained by the Ministry of Tourism, Government of India. The app shows information about festivals and events happening in the country. You can create your personal calendar of events and stay updated. You can also set your personalized reminders for individual events. The app also tracks your current location to guide you with accurate information.
10. IRCTC Connect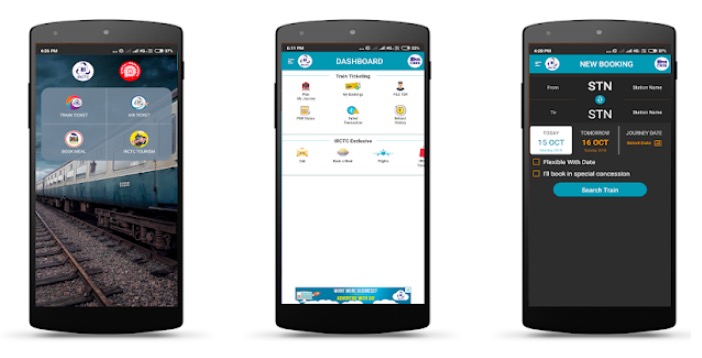 IRCTC Connect is the official IRCTC app for booking rail tickets online. You can use this app to book any kind of train tickets in India, check PNR state and change the boarding point if you want.
These are few must have and best travel apps in India. You can explore whole of India with these apps without any hurdle. Do share your experiences with us after using any of them. If you know about any other best travel apps do tell us in comments.