9 Best Free Calling Apps for Android
Want to reduce your phone bill? Use free voice calling apps. There are so many nice apps that allow users to call their friends over the internet. Although calling will be free of cost, you will have to pay for a data connection. Now when data is cheap in India, most telecom operators also offer unlimited voice calls. But free calling apps can be useful when there is an issue with your network and normal calls don't connect. Almost all messaging apps have included the free calling option, but few offer a better calling experience. So, we have compiled this list of the best free calling apps for Android.
In this article, we are adding free calling apps for Android. You can use any of these apps for making free calls to your friends.
Also Read: Best Video Calling Apps For Android
Best Free Calling Apps for Android
1. WhatsApp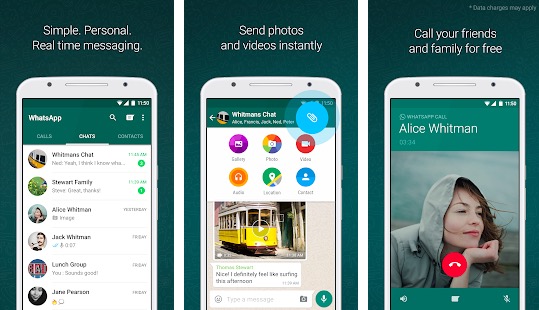 WhatsApp Doesn't need any introduction. This messaging and calling app has over 1 billion active users. The app is dominating the messaging, voice calling, and video calling segments. I am sure you are already having WhatsApp installed. So, there is no need to install a separate calling app. You can keep using WhatsApp for voice calls as well. The call quality is really good if you are on a stable connection. It works fine on both Wi-Fi and mobile data. The app works on the phone number, so you don't need to remember any new username and password.
2. Messenger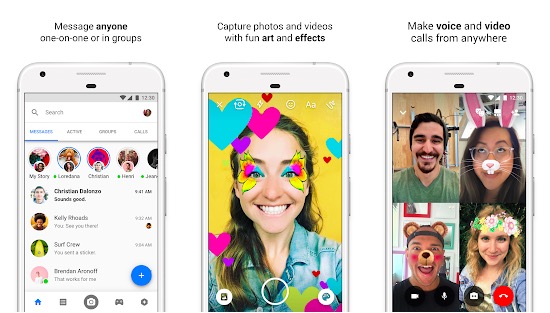 Messenger is the app by Facebook where you can make voice and video calls with your Facebook friends. The app began as a messaging app but added the voice and video calls option. This app also offers a decent calling experience if you are on a stable connection. The app has a lot more options than just calling. In video calls, it even offers AR stickers and filters. So, you can try this calling app as well.
3. Skype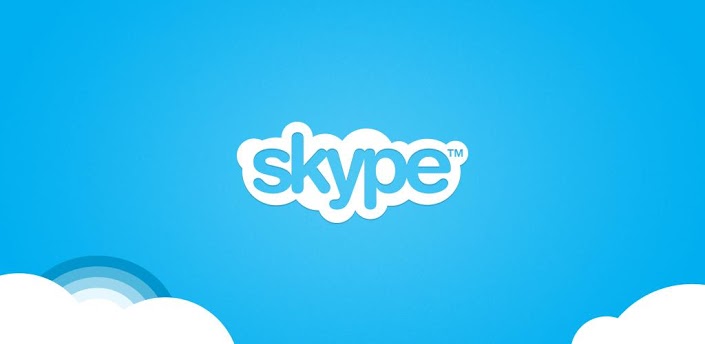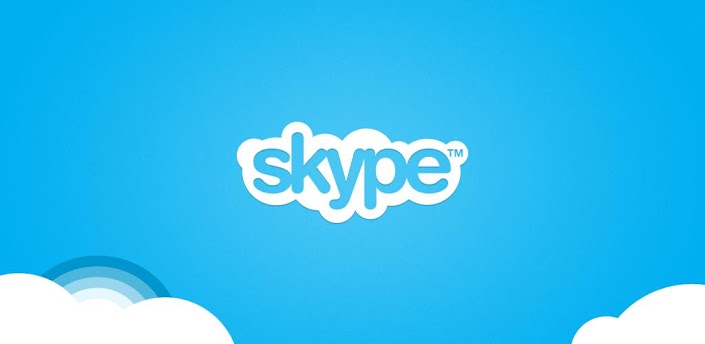 Skype is the most popular voice calling apps available for all mobile platforms. It allows users to make Skype to Skype calls over 4G and Wifi networks. Users can also call Skype to landline or mobile at cheap rates. Users can also send text messages, send pictures, files, and videos to other Skype contacts. The most important thing about this app is that it provides high-quality sound while calling.
4. Duo
Duo was launched as a lightweight video calling app with interesting features but later Google also added a voice calling option when you are not comfortable with video calls. The app comes with a simple and easy-to-use interface and works really well. This app is also optimized to work on a slow connection as well. You can also make group calls with up to 32 people. The app also lets you send voice messages and share photos with your contacts.
5. Hangouts
Hangouts is also a messaging app by Google. Recently, It was reported that Google is considering shutting it down. But you can use it until the app is working. Hangouts is also an excellent free calling app. It also offers messaging and voice calling options. The app also lets you share photos, videos, and locations. You can also call phone numbers.
6. Signal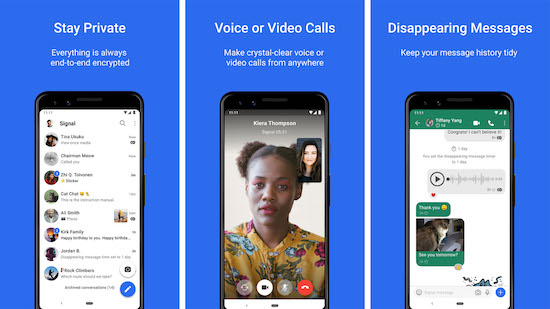 The signal is known for privacy. The app offers a fully end-to-end encrypted service. So, you know no one is listening to your conversation or reading your messages. Signal offers HD video and audio calls over the internet. You just need to create an account with your phone number and give it access to your contact book to see who is on the Signal. Along with free calling, you can also have text conversations and share files with your friends on Signal.
7. Telegram
Telegram is also a popular messaging app where you can make voice and video calls. The good thing is that voice and video calls in Telegram are end-to-end encrypted. If you care for your privacy, Telegram could be one of the best free calling apps you should try. The app is 100% free and lets you have text conversation, file sharing, groups, and many more features.
8. Viber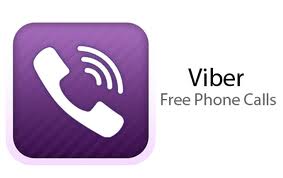 Viber is another free app that provides similar features to Skype. It allows users to send text messages, call, send photos and videos. Unlike Skype, it uses the phone number as a user id and syncs all your mobile phone contacts. If your contact is already using Viber, it adds the user to Viber contacts. You can also invite your friends to use Viber. You can also have a group chat with a group size of up to 250 members.
9. LINE
LINE is also a free calling app where you make free calls to your friends. The app also lets you have instant messaging with stickers. You can make calls with to 200 people at the same time. This makes Line a notable app. It is a cross-platform app and is available for iOS, Windows & Mac along with Android. The app also offers a full social networking service where can have a timeline and comment on other people's activities.
Final Words
Here are the best free calling apps for Android. You can use any of these apps for making free calls to your friends over the Internet. WhatsApp is the most popular app that you may have already been using. So, you can keep using WhatsApp for making voice calls as well.
If you know any other good app that I missed, you can let me know in the comments.