How to use multiple accounts simultaneously on Instagram
Recently, we reported that Instagram confirms official support to multiple accounts. Now, this feature is available to most of the Android users across the globe. If you still cannot see this feature, you have to update your Instagram app. You can add up to 5 different Instagram account in the app. This feature is helpful for bloggers and social media managers who usually manage more than one Instagram account.
How to use multiple accounts simultaneously on Instagram
In this article, I will show you how to use multiple Instagram account simultaneously in your Instagram app.
Steps to add the more Instagram account in your Instagram app.
Step 1: Go to settings. For this, go to your profile and click on three vertical dots at the top right corner of the page.
Step 2: Now find the option "Add account" and tap on it. You will have to scroll down in menu options as it is at the end just below the logout.
Step 3: It will now open the login window. Login from the different Instagram account.
Step 4: Now you will be able to use multiple Instagram account. On your Instagram profile, you will have an easy option to switch between account.
Facebook has also added an icon for current active account at the bottom right side. It notifies the currently active account of Instagram you are using.
Good thing is that all accounts added will be active at the same time. So, you will receive push notifications from all the accounts. See the below screenshot.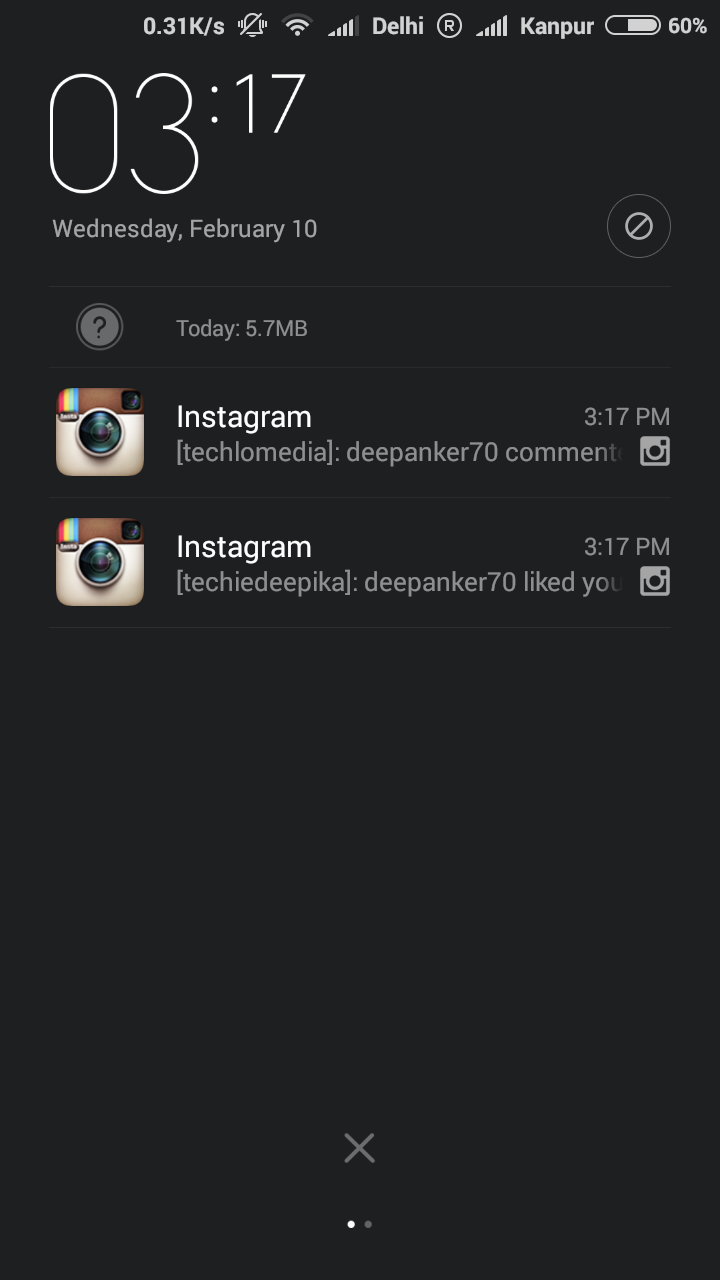 These were steps to add more Instagram account and use all accounts simultaneously. Now you will see options for log out any of these accounts individually or all accounts at one click. Now, managing multiple Instagram account is easier and fun.
Check Who Unfollowed you on Instagram
If you face any trouble while adding more accounts, you can ask us via comments below.