8 Best Food Delivery Apps to Order Food Online in India
With the increasing use of smartphones, now we can have everything with us in just a few taps. And this applies to food as well. You can order food online and get it delivered at your home in a few minutes or hours depending on your order size and location.
There are various big companies and startups that are trying their best to make food delivery service better. Recently, it was a flood of food delivery services. While most of those were limited to single cities, few made it big and now they are available in several cities offering good food delivery service. These mobile apps for food delivery are competing with each other in giving better service. Some of these food delivery apps also have live tracking of food delivery person so that you would never miss your food.
In this post, we are listing the best food delivery apps to order food online from your smartphone.
Best Food Delivery Apps in India
Order food online via these best food delivery apps in India. You can choose any of these as per their service in your area. These food delivery apps are the location-based app that has a list of restaurants and hotels near you.
1. Zomato

Zomato is one of the popular restaurant listing and food delivery online service. You can search for nearby restaurants and then check the food menu. Select the items and then order food. It operates in 19 countries including India. It has already covered most of the big Indian cities. So, I am sure you will find this service useful.
Download: Android | iOS | Windows Phone | BlackBerry
2. FoodPanda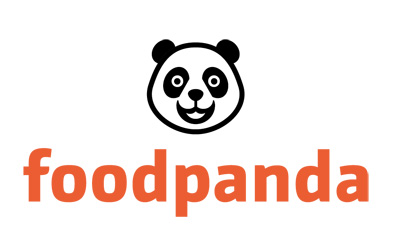 FoodPanda is one of the biggest online food order and delivery service in India. It has covered most of the big cities (100+) and offers good discounts on orders. It has covered most of the good restaurant around all cities it operates. If you are hungry at home and do not want to cook something, you can just download the app and order food. You can check the menu of the restaurant and decide what to order. You will get delivery in 1 hour.
Download: Android | iOS | Windows Phone
3. Swiggy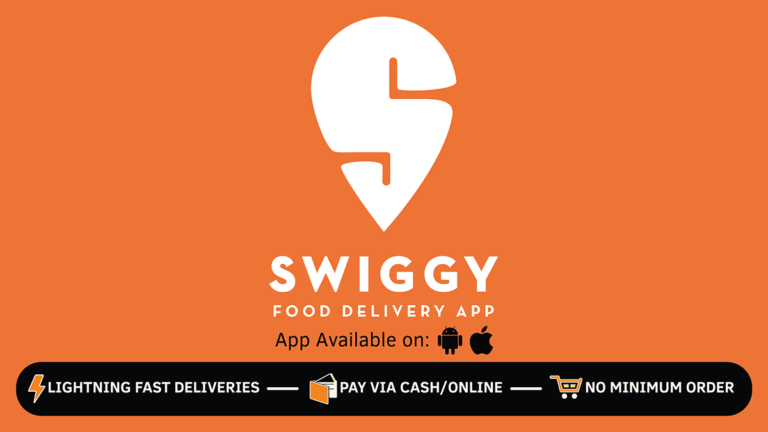 Swiggy is another popular food delivery app that has become popular in recent years. Swiggy offers complete online food ordering and delivery solutions from the restaurants around you. Just like you do in Foodpanda, you can search for restaurants around, select the order and pay online. The main reason for the popularity of Swiggy is its strong delivery network that ensures quick delivery of your orders. It also has live tracking of the delivery person.
4. Uber Eats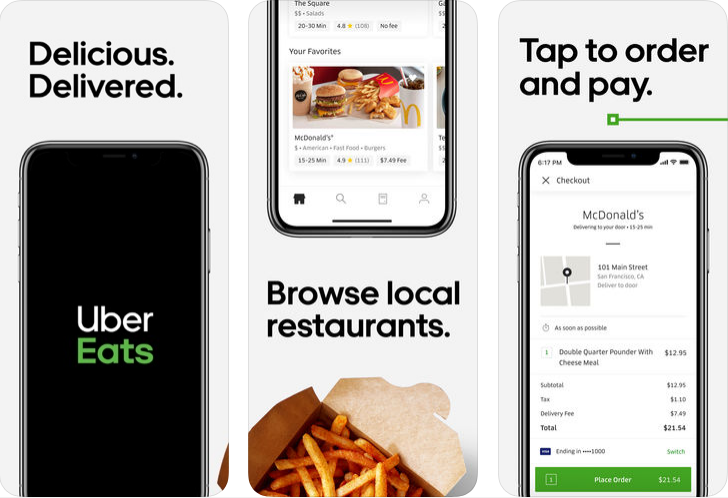 Uber eats is the food delivery app by Uber in 2014. With the help of this app you can order food online from your nearby favorite restaurant and track your food order in real-time. The service is very fast and you can get your food delivered in minutes to your door.
5. Just Eat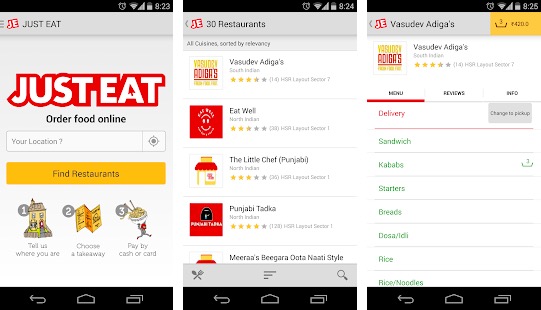 Just Eat operates in 9 Indian cities including Delhi, Mumbai, Hyderabad and Chennai. They offer same kind of service as you get in Foodpanda and JustEat. It has less reach but you can this one if you are living in any of the city where it is available. It claims to have over 3,000 restaurants, listed not he platform. They offer online payment and casino delivery option both. Just open the app, browse the restaurants near you, pick your food and order.
Download – iOS | Android | Windows Phone | Windows 8
6. Domino's Pizza

If you like Pizza, you must have Domino's Pizza app. This app lets you quickly order Pizza online and get it delivered within a few minutes.
Download: Android | iOS | Windows Phone
7. Freshmenu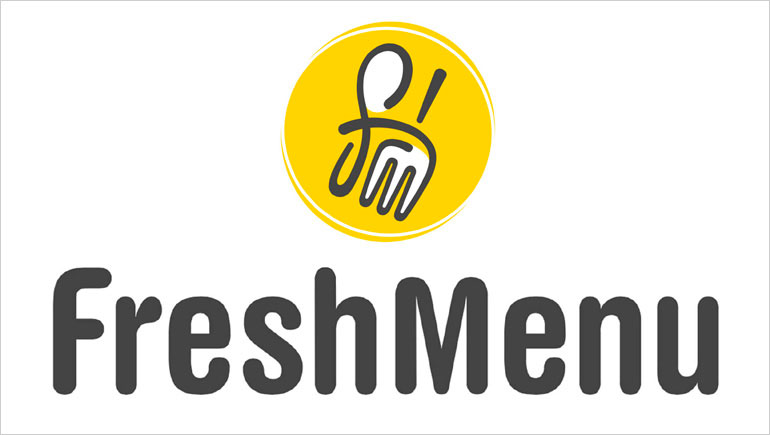 Freshmenu is available in limited metro cities and offer good food delivery service. They offer food from their kitchen itself and many people have appreciated them for their quality of food and delivery service.
8. Faaso's
Faaso's is also similar to FreshMenu as they offer food from their kitchen. Still they have a large menu where you get so many things to order. From breakfast to evening tea or dinner, it has everything you may find interesting. You can even customise your order in multiple ways to get the food made the way you like it.
Also Read, Most Useful Apps for Android in Your Daily Life
Final Words
There could be more local food delivery apps in your cities. Bangalore and Mumbai have lots of services delivering only in small areas or limited to that city. If you have a better experience with those, you can keep on ordering. If you think you need a good service trusted by thousands of customers, you can try any of these best food order and delivery apps.
What food delivery app do you use? Share your views with us in comments.
Featured Image source: photobucket.com
Recommended Videos