Apple introduces iOS 11; Here's what's new
Finally, Apple has introduced new iOS 11 with interesting features. Beta starts today, but it will not be available until September. In this new version of the mobile operating system, Apple focused on technologies.
Apple has made stickers and iMessage apps more accessible with a drawer. So, you do not need multiple taps to send stickers. Your conversations will be automatically synchronized with iCloud.
Apple has also integrated Apple Pay into iMessage. So, you can send and receive money from iMessage. It will be received in Apple Pay Cash card with a balance. You can use it to send money to others or withdraw it to your bank.
Apple has also updated Siri with lots of features. It can now translate the text for you. Chinese, French, German, Italian and English translations will be available in the start.
The camera app now supports HEVC. So, you will get better video quality in the smaller size. The image processing has also been updated to give better photos with the same phone. You can also edit live photos to choose a different main still photo. You can also make live photos go back and forth just like you see in Instagram's Boomerang.
Apple has also made lots of visual changes in lock screen and notification center. If you scroll down from the top of the screen, it will bring up the lock screen. Control center looks completely new. The new changes aim to reduce the number of swaps. You can now adjust the brightness and pause the music on the same page.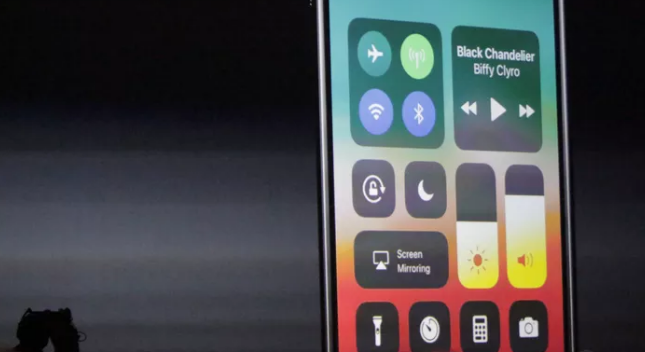 In iOS, you get detailed maps for malls in American cities and airports. Navigation is also getting lane guidance. There is also also an on-screen speed limit indicator to keep you safe.
In iOS 11, your phone will automatically enable Do Not Disturb While Driving to avoid potential distractions. Text messages won't be shown by default, but sender will have an option to reply with "urgent" if he needs instant attention.
AirPlay also receives major update in the form of AirPlay 2. You can now connect multiple speakers using WiFi and control multiple speakers using your iOS device. AirPlay 2 also get developer API.