Hackers are around the world. Daily, we read about a new hacking incident and data breach. Every time a new or older hackers group accepts the responsibilities. Most of the times these hacking groups are formed by boys. So, people think that girls are not involved in hacking like activities. It is not true. Yes, very few girls do hacking but still they are good enough to make their skill impact on others. In this post, we are listing 5 sexiest Female hackers who showed their hacking skills and surprised the world.
5 Sexiest Female Hackers
Ying Cracker
She is a teacher from Shanghai who teach people computer stuffs like how to change IP address, how to break passwords of word documents and many other similar things. But she is an expert hacker who crack software. She charges 500-5000 RMB for helping people to crack any software. This is why she got the last name "Cracker."
Kristina Svechinskaya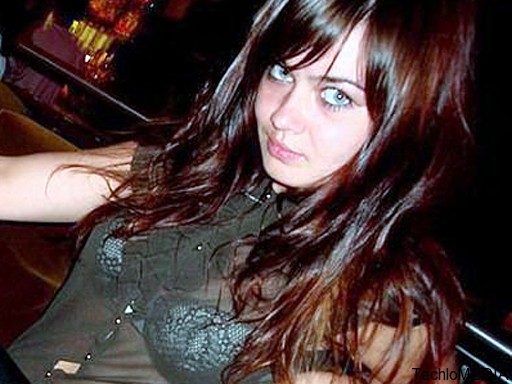 Kristina Svechinskaya is one of the popular hackers who got arrested for big cyber crimes. She got arrested back in November 2, 2011 for hacking into bank accounts and stealing millions of Dollars from bank. She has a seducing look and revealing appearance. She is also known as most hottest female hacker.
Anna Chapman
Anna Chapman is another hacker involved in big illegal activities. She was arrested on June 27, 2010. She was charged for involvement in a conspiracy in which She acted as an agent of foreign government without any notification to US Attorney general. After this, she lost citizenship of USA ad then deported to Russia.
Adeanna Cooke
Adeanna Cooke is a former Playboy model and a computer hacker. Although she had taken her naked photos for magazine but she has her dignity intact. One of her friend uploaded her fake naked photo on a website to earn money. After she got information about this, she didn't sit silently. She broken into website and tool all her photos download. She also helped many girls to come out of similar kind of situations.
Also Read: 5 Hottest Female CEO
Joanna Rutkowska
Joanna Rutkowska is hacker but for ethical purpose. She works in information security domain to keep hackers away from accessing unauthorized information. This polish babe has worked with many big companies on security related products. She also advised vice president of Microsoft's Security Technology Unit on tightening the security on Windows Vista.