Gift your Dad Digital Health on this Father's Day under Rs. 5000
With the increase in lifestyle diseases, it is important to take a step towards the betterment of your family's health. With the country becoming Digital, it is time that your father is well-equipped with the right digital devices to ensure his healthy lifestyle.
During this COVID-19 pandemic, it is very necessary to make sure that your parents avoid going out for regular medical checkups. There are many health devices like BP machines, Glucose monitors, and heart rate monitors that can be used at home. They are easy to use and have no side effects.
This Father's Day, gift your father the new-age technology to ensure he tracks his health regularly and adapts to a healthier lifestyle.
In order to get him started on a healthier lifestyle, here is a list of digital devices you can pick from to start. We made this list to help you in selecting the best gift for your father this father's day. You can also get an idea from here to buy the perfect gift for your father.
Best Tech Gifts to Give Your Dad on This Father's Day
These are the best health-related gifts that you can gift your father this father's day.
1. Fitness Tracker
The fitness tracker is the best gift for dad to track his daily routine. It helps him to set daily exercise targets and calculate his calories burnt and tracks the number of steps. Along with these features, it also helps him to analyze his sleep and monitor his heartbeat.
Xiaomi Mi Band 6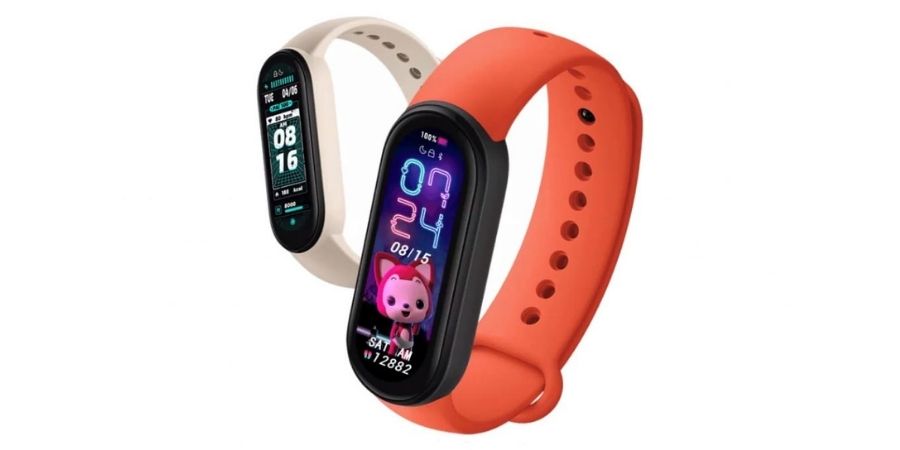 Let the fitness tracker help your dad set daily exercise targets to work towards a better lifestyle. The band not only helps in monitoring daily activity levels including tracking walking distance and calculating calories burnt but also helps in motivating your father to exercise daily and measure SPO2 level. The accurate pedometer algorithm filters out unnecessary movements to track steps precisely.
This fitness band has a heart rate monitoring sensor and sleep analysis feature.
Price: Rs. 3,499
Buy Now: Amazon
Read More: Best fitness bands in India Under Rs. 5000
2. Glucose Monitor
The Glucose Monitor determines the approximate concentration of glucose in the blood. Diabetes is one of the common health issues nowadays. So, having a sugar monitor is a must-have health gadget for parents at home. If your father is a diabetic person, gift him this glucose monitor and show him that you care a lot.
Accu-Chek Instant S Glucose Monitor
Let your father keep a check on his blood glucose level daily with Accu Check instant S Glucose Monitor which makes the checking as easy as a text message. The test results and averages are visible on the meter in less than 4 seconds. There is no set-up required for the device and it can be customized to suit one's personal needs.
Price: Rs. 1, 499
Buy Now: Amazon
3. Heart Rate Monitor Belt
The heart rate monitor is the best gadget to keep an eye on the heart rate. It uses a small electrical pulse to read the heart rate. This will be the best gift for your father on this father's day if your dad's job is hectic.
Actofit Elasticized Fabric Heart Rate Monitoring Chest Strap
Did you know that at the time exercising both low and high heart rate is bad? The Bluetooth heart rate monitor belt provides the signal to the Android device or smartwatch as a warning of a heartbeat entering a dangerous range. This is essential to make workouts safer and more efficient for your father. It supports all Android and iOS devices (iOS 8.0 or higher, Android 5.1.1 or higher) with advanced Bluetooth and ANT+ connectivity.
Price: Rs.4,999
Buy Now: Amazon
4. Blood Pressure Monitor
Regular blood pressure monitoring at home is an essential part of life after the age of 50. The Blood Pressure Monitor helps to monitor hypertension which is the main risk factor for stroke. So, if your father's BP fluctuates often and he doesn't go to the doctor for regular checkups, the blood pressure monitor will be the best gift on this father's day for him.
Omron HEM-7120 Blood Pressure Monitor–
Checking your blood pressure at home is essential for preventing heart disease and strokes. Ensure your father doesn't miss tracking his blood pressure level with the help of this portable and easy-to-use wireless blood pressure monitor. The device comes with a hypertension indicator, body movement detection, and accurate detection of blood pressure levels.
Price: Rs. 1,749
Buy Now: Amazon
5. Massage Gadgets:
Massage gadgets are the best gift for your dad on father's day if he is facing a body ache problem or spondylitis problem. It keeps the body physically fit and relaxed. There are many massagers in the market like Leg & Foot Massager, Massage Sofa and more but they are costly. So, I am mentioning a good massager under Rs. 3000 here.
Dr Physio Hammer Massager Pro-
The Dr. Physio Hammer Massager Pro has 4 Interchangeable Heads Electric Massager which can be used on areas such as the neck, back, legs, and foot.  It has a powerful motor that runs up to 3,350 pulses per minute with Customizable speed settings. It has a non-slip & comfortable grip which makes it easy to use.
Price: 1,699
Buy Now: Amazon
Also, Read Atlanta Healthcare AirVisual Node Review: A Device to Know Quality of Air Around You
6. Heating Pads
Heating pads are very necessary if your parents are suffering from any body ache. This helps in relaxing the pain and gives them strength. Gift your father a heating pad on this father's day. I am mentioning one of the best heating pads that my parents are using for the last 1 year.
Flamingo Orthopaedic Heat Belt
The flamingo heating pad has 4 layers of insulation on either side for complete comfort and safety. Its in-built twin thermostat gives 100 percent safety.  It has 3 Temperature Settings that help in maintaining the temperature of the belt. It can be used for Backaches, Sprains, Muscular & Joint Pains, Abscesses
Price: Rs. 860
Buy Now: Amazon
7. Digital Infrared Thermometer
The infrared thermometer is a thermometer that gives temperature from thermal radiation emitted by the body. This allows temperature measurement from a distance without any physical contact with the object to be measured. This can be helpful to measure the body temperature of your parents. If your father is a businessman and does public dealing, this is very necessary for him during this Corona pandemic.
Dr. Trust (USA) Forehead Digital Infrared Thermometer
This is Dr. Trust Forehead Digital Infrared Thermometer that measures body temperature without any contact with the body. This thermometer first scans and captures naturally emitted infrared heat, and measurement of ambient temperature, liquids, and surfaces. 
Buy Now: Amazon
Read More: Best Health Apps for Android and iOS
8. Electronic Toothbrush
This is also an interesting product to gift your father. It effectively cleans mouth and teeth. It has excellent Dupont bristles with 99.99% antibacterial properties. It claims to remove plaque, promote deep cleaning, and UV disinfection.
Buy Now: Hestia
These are the digital health gadgets for your father this father's day. There are many more gadgets on the market that you can give your father as a father's day gift. To protect them from air pollution you can gift him Air Purifiers and Anti-pollution mask too. It's completely your call that you want to gift. These are just a few suggestions from our side. Do share your experiences with us after gifting one from this list to your father.