Diwali is one of the biggest festivals in India. People wear new dresses, worship Laxmi Ganesh, eat lots of Mithai, and give Diwali gifts to each other. By gifting they show their love to dear ones. This is a way to show affection and wish them a healthy and prosperous life ahead.
As we adorn our homes with colorful decorations and vibrant lights, the act of gifting holds a special place in this auspicious celebration. Choosing the perfect gift for your loved ones can be a delightful yet sometimes challenging task. To make this Diwali season more joyous and stress-free, here's a comprehensive gifting guide to help you find the most thoughtful and unique presents for your friends and family.
Diwali is a few days away and we will be celebrating it with family and loved ones. If you are planning to buy a tech gift for a nerdy friend or a geeky relative, this article is for you. In this article, I am listing some of the tech gift ideas. You can see this list of interesting tech gifts and select one.
Also see: Best Tech Gifts for Men
Best Tech Gifts
Smartwatch
Smartwatches are now popular smart devices among tech lovers. So, it can be a good gift for your loved one. Smartwatch offers notifications of smartphones, and calling and also lets you track your fitness activities. If you want a gift for a fitness enthusiast then this is one of the best options. You can buy a smartwatch in any price range from Rs. 1000 to Rs. 60000.
Here are a few best options:
Instant Cameras
Even if we now have smartphones to capture photos, several people still find Instant cameras interesting. Instant cameras capture photos and instantly print them. You can also print pictures of your DSLR from some of the instant cameras. It is the best option for gifting if your loved ones are retro lovers.
Here are a few Instant camera options you can consider.
Smart Speakers
If you are looking for a perfect gift for a smart home lover who wants to make their home smart then a smart speaker is a good gifting option for them. These smart speakers are best to control smart devices, listen to music, and even ask questions without Google.
Here I am listing the best smart speakers:
Echo Dot (5th Gen)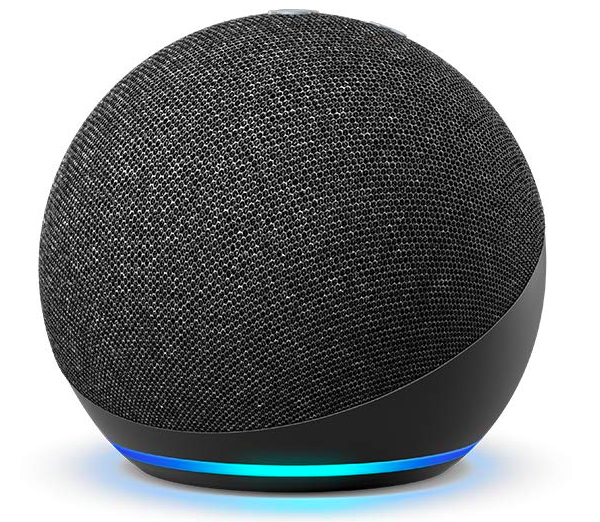 Amazon has a range of Echo speakers. Echo Dot 5th Gen is the latest. This spherical speaker offers an impressive music experience and comes with Amazon's Alexa voice assistant. You can ask Alexa to play music, weather updates, traffic updates, and answers to different questions.
Price Rs. 4449
Buy Here: Amazon
You can also go for the Echo Pop (2023) Smart speaker with Alexa and Bluetooth. It has a Loud sound, balanced bass, and crisp vocals. It is available for Rs. 2949
Along with Echo Speakers, here are a few other options to consider.
Bluetooth Earphones
Buds don't offer as good battery backup as normal Bluetooth earphones. This is the reason several people still prefer Bluetooth earphones over earbuds. If you want to gift to a music lover then the Bluetooth earphones are the best choice:
Here are a few good earphones to consider.
True Wireless Earbuds
Now, the earphone industry is shifting towards Earbuds as they are becoming more popular among all. There are Bluetooth earbuds available in all price ranges. If you purchase a good one, you also get ANC and long battery life. If you want True Wireless in Ear Earbuds (TWS), here are a few good options for every price segment.
Smart Clock
Smart Clock is also a good gadget to gift. The smart clock usually offers a display and radio, and some even offer wireless charging. Here are a few good smart clocks to consider.
Wireless charger
Now, most flagship smartphones and earbuds support wireless charging. So, here are a few good wireless chargers.
Bluetooth Smart Travel Lock
This can be one of the best gifts for someone who travels a lot. AirBolt Smart Lock is an advanced smart travel lock.
The smart lock is made of heavy-duty metal alloy and Stainless Steel. The device offers access control from smartphones. It shows separation alters if you leave your bag behind and also uses crowdsourced location tracking to help find lost items. The lock is weather-resistant.
Mi Smart Bedside Lamp 2
This is a smart lamp that has a smooth touch panel to control it. It can also be controlled using the mobile app and smart assistants. It works with both Alexa and Google Assistant. The lamp can be set for multiple moods using the app. It offers 16 million colors that can be set using the app. With the tech control panel, you can change the brightness.
Price Rs. 2899
Buy Here: Amazon
Fitness bands
If you are confused between a Smartwatch and a fitness band then I will suggest you a few points.  The fitness tracker is a wristband with a small display and sensors that relay data to a smartphone. If we talk about a smartwatch, it allows you to check texts, emails, and even social media on your watch. So, if you want a smartwatch only for fitness, then I will suggest you buy a Smart band.
If you are looking for a good fitness band, here are a few good options.
Bluetooth Speakers
Bluetooth speakers can also be a good option for someone who loves music. Here are some good options
Shemaroo Devotional Speakers
Shemaroo has a range of Devotional speakers with preloaded content. There are different speakers with different preloaded content including Ganesh Vanni, Shrimad Bhagavad Gita, Bhajan, and more.
Massage therapy devices
Massage therapy devices can be a good gift for an individual who cares about fitness. Now when people are working from home, sitting on a chair for hours can lead to muscle stiffness. These massage therapy devices can help in such cases.
Read More,  Best Tech Gifts for Men
These are a few best options for Diwali gifts that you can buy for a tech lover. Try to decide your budget first and then research here for the best options. There are many other tech gift options that are also as good as these. If you want to tell us about other gifting ideas for Diwali in the tech section do write us in the comments.
Remember, the essence of gifting lies in the thought and love behind it. No matter the gift, it's the gesture and the intention that truly matter. This Diwali, let's celebrate the festival of lights by sharing love, happiness, and the joy of giving. Happy Diwali!