20 Cool Apps Every Teenage Girl Must Have in 2022
Teenage is the age of learning, planning your future, and living life on your own terms and conditions. We have smartphones to invest time in social media, play games, and stay connected with friends. After COVID-19, we have also used smartphones for online classes and learning. We can use a smartphone for a lot more things including learning, security, camera, and more.
These days, technology, mobile phones, and the Internet are playing essential roles in building personality. You have access to Information, an easy way to learn things, join a community of like-minded people, and make awesome friends. There are many apps to try, but we think there are a few apps every teenage girl must have on the phone.
We have considered several categories before making this list and I am sure these apps will become an important part of your daily life. This is the list of cool apps for teenage girls. Some apps are for enjoyment, some for grooming, and some for learning new things. I hope you will love this list of apps for teenage girls and enjoy them. Do tell me about your experience with these apps in the comments.
Best Apps for Teenage Girls
Below is the list of best apps for teenage girls that one can use to make their smartphone more useful and interesting.
1. TechBytes – Latest Tech News
Many people think that girls are not tech lovers but wait till we prove you wrong. The girls also have a keen interest in the Latest gadgets and Tech news. The Techbytes is the latest Tech news app where you can read tech-related news in short and stay updated about the recent changes or latest launched gadgets.
So, download this app, stay updated, and challenge this society's mentality wrong that girls only like fashion and makeup.
Download Now: Android
2. Color Splash Effect:
If you are a selfie lover or a photography freak teenage girl, this app is for you. With the splash effect app, you can go viral with your friends on social media. This app lets you select a specific color for your photo and make it unique. By using touch you can select a specific color and other colors on the photo will disappear which gives a beautiful picture as an output.
The Color Splash technique allows you to create unique dramatic photos with selective colors. This app has a unique shape splash feature. that highlight color with the desired shape and get a stunning color pop effect.
Also see: Best Photo filter apps for Android
3. Flo Period Tracker
Flo period tracker is very easy to use. You can track your period with this app and also keep your eyes on your daily health and weight issues by entering data on daily basis. It also tracks your number of steps on daily basis.
You can use a calendar, schedule a cycle, and record your moods and PMs symptoms. You can also manage your lifestyle: add your daily sleep duration, water consumption, and physical activity. There are many articles related to health issues that can help you in dealing with your problems. There are coaches and experts who can guide you with your issues.
In short, it takes complete control of your health and helps you to live a healthy life. Being a teenage girl, you must use this app.
4. Best Hairstyles step by step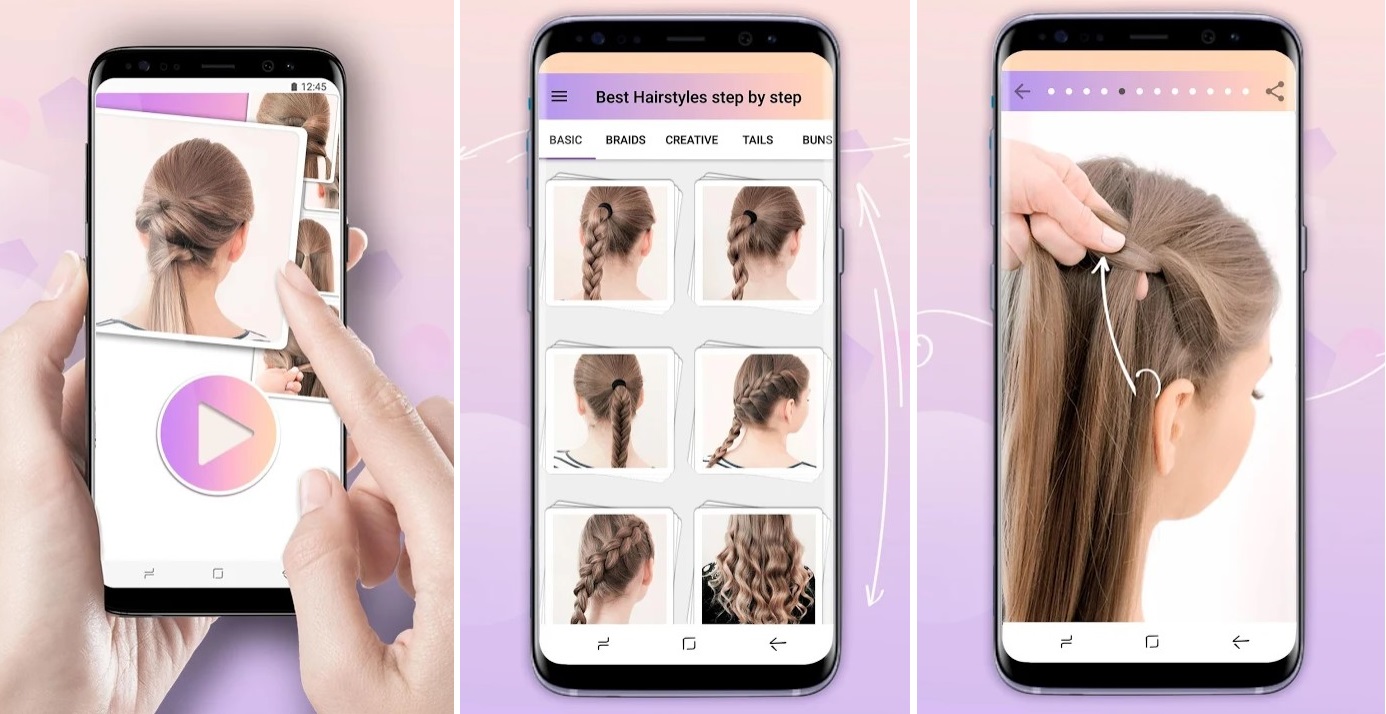 This best hairstyle app has some cool hairstyles for teenage girls. Every hairstyle has a step-by-step pictorial representation that helps you in making a good hairstyle. These hairstyles are simple and look classy. You can easily make them yourself. With these latest trendy hairstyles, you can rock in your college with your friends.
You can do a simple braid, Dutch and French braid, fishtail braid, ponytails and braids, and different buns and braids with updo hair. These hairstyles may popular with you in your college and other girls will definitely feel jealous of you.
Download Now: Android
5. Makeup Videos Tutorial App
Everyone wants to look beautiful and makeup is a nice way to enhance your beauty and confidence. This Makeup tutorial app is very simple to use and has good makeup tutorials for you. There are different tips, tricks, and insights in easy-to-follow Makeup Tutorials. You can follow these makeup tutorials and get very good knowledge about makeup. This will make you popular in your college and also help you to gain confidence. Do not miss this app in your list of best apps for teenage girls.
Download Now: Android
6. Duolingo: Learn Languages Free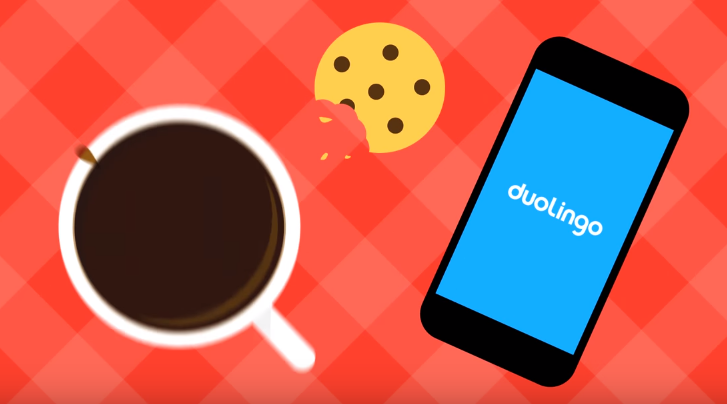 Teenage is the age of learning and if you have an interest in learning a new language this Duolingo app is for you. You can improve your communication skills in any language with this app. This is the best app for teenage girls like you. It contains tutorials on languages like Spanish, French, German, Italian, Russian, Portuguese, Turkish, Dutch, Irish, Danish, Swedish, Ukrainian, Esperanto, Polish, Greek, Hungarian, Norwegian, Hebrew, Welsh, and English. You can practice your speaking, reading, listening, and writing skills while doing any other work.
Also see: Best language learning apps
7. Wattpad 📖 Free Books
Wattpad is for those teenage girls who have an interest in reading and writing. It is a global community for readers and writers. You can find stories related to your interest, like romance, science fiction, comedy, mystery, or anything. It is the best platform to tell your own story to the world and listen to their stories. You can create a new draft, add chapters to an existing story or add a cover.
8. Instagram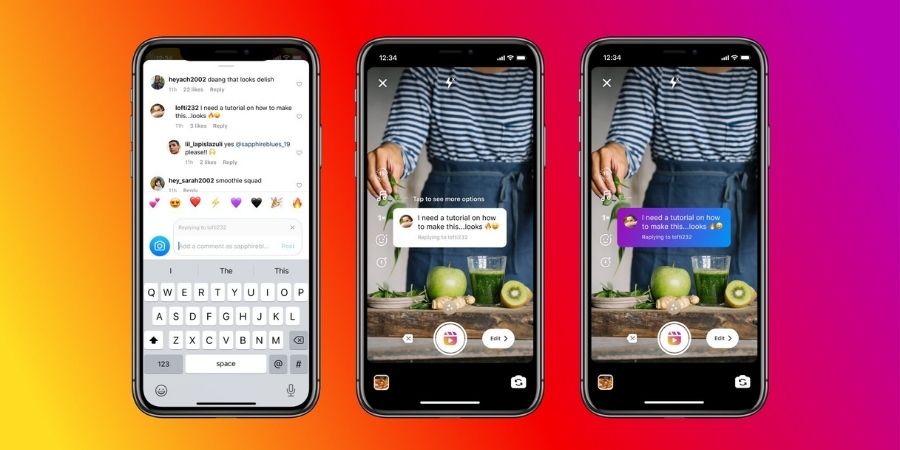 Instagram become even more popular after they add reels to it. Reels are the new ways to create and discover short and entertaining videos on Instagram. Instagram is a place where you can become popular by expressing your creativity. This is the reason that Instagram is becoming very popular among teenagers.
Instagram has improved its apps based on customer experiences. So, if you want to become a social media star, this is a great place to start. Just find your passion and your niche and start posting content.
9. Tik Tok
If you are a fun-loving teenage girl or want to try the acting field, this app is perfect for you. Musical.ly or Tik-Tok is the world's largest creative platform and it is a very popular app among teenage girls. You can make your own video on famous dialogue or songs and upload it here.
You can gain millions of followers and can become popular in a short time. This app has categories like music, comedy, talent (sing, dance, magic, etc.), fashion & beauty, vlogs, and animals. Also, you can earn money by using this app.
NOTE: India has banned this app, you can use Instagram reel or other Indian platforms for making short videos.
10. TimeTune – Optimize Your Time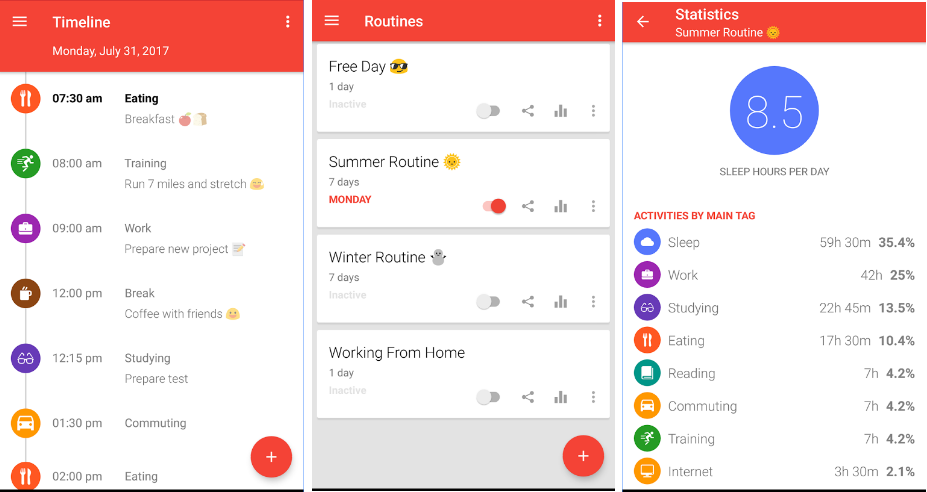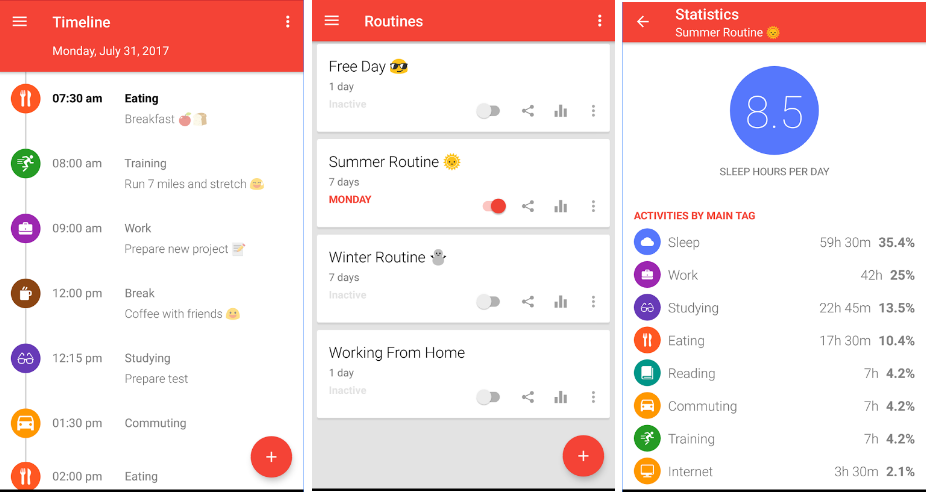 Yeah, I know doing work as per timetable is a little bit boring. But it increases productivity, improves daily routine, and also helps you in doing more things with your time. You can perform plenty of tasks in a single day with this TimeTune app. TimeTune uses Time management skills based on daily routines and it is suitable for everyone who values their time.
This app has full customization for each notification independently (vibrations, sound, personal message, pop-up window, and even voice). So, every teenage girl must have this app on her mobile phone.
Download Now: Android
Read more: Best Time Management Apps for Boosting Your Productivity
11. Study Music -Memory Booster
Music is the best and most powerful creation for human by humans. Yes, with party music, sad music, and Love music, there is also music for relaxing, focusing, concentrating, and better learning. This Study music app is for building concentration and boosting memory. It has natural sounds like running water, raindrops, and more music that increase cognition and improve your memorization. It also has different songs for different tasks such as Focus, Study and Creates, and much more. Being a teenage girl, you must use this app.
Download Now: Android
12. Awoken – Lucid Dreaming Tool
Do you want to learn Lucid Dreaming and understand your dreams better? Awoken is the tool to do that. Awoken is a lucid dreaming guide with a free dream diary, cloud sync, lucid dreaming info, and techniques to achieve clear dreams. This app gives a silent notification each morning to start recollecting your dream. You can keep your journal entries in a searchable list and protect your dreams if needed with this app. There are reminders that analyze your surroundings so that you can learn to check if you are dreaming.
Also Read, Best Money Management Apps for Android
13. Women Safety
This is the women's safety app and every girl or woman should have such kind of app on their mobile. Nowadays, the latest smartphone has this app inbuilt but if your smartphone doesn't have this app, you should download the best one.
This Women's Safety app automatically sends an alert message to your dear ones when you are in danger. It always keeps an eye on you. It informs and updates your close ones if you are in an unsafe place.
The app captures 2 pictures, one with the front camera and the other with the back camera, and a video or audio clip. The app uploads it to the server. The app sends an e-mail to preconfigured email ID(s) along with your location and a link to Google Maps, a link to the pic, audio, or video with just a tap of a button.
Download Now: Android
Also see: Best Android apps for Women safety
14. AppLock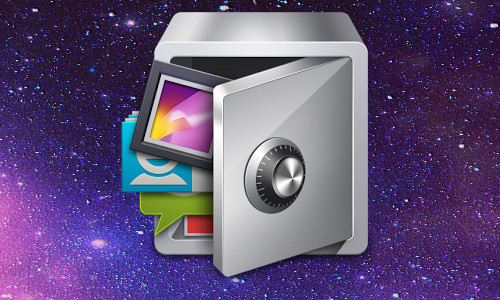 AppLock, designed by Domobile is the famous App locker for android. It supports 45 languages in over 50 countries and has a simple interface. The users can lock any app with this as well as they can lock WiFi, Bluetooth, mobile data, etc. You can protect your data by applying a password, pattern, or fingerprint lock. You can lock Facebook, WhatsApp, Gallery, Messenger, Snapchat, Instagram, SMS, Contacts, Gmail, Settings, incoming calls, photos, videos, and any app you choose.
As a girl, you should protect your smartphone from unknown access. This is a must-have app for girls for security purposes.
Download Now: Android
Also read, 10+ Best App Lock Apps for Android
15. Myntra or any shopping app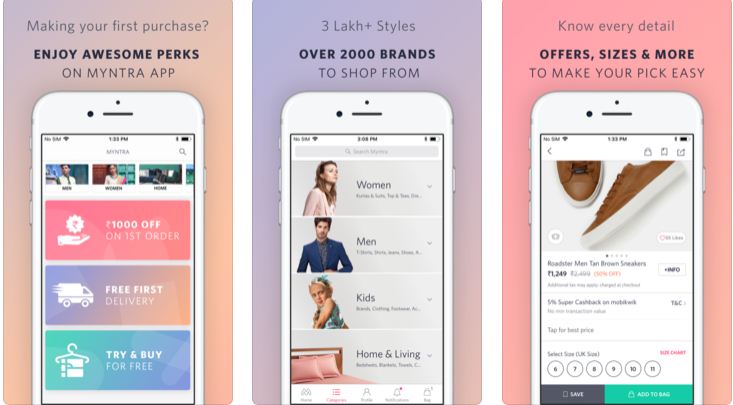 There are many online shopping apps that are best to buy clothes online and Myntra is one of them. This app has all kinds of dresses, jeans, western clothes, Indian clothes, and many more. This app has fast delivery, amazing collections, and quality, and good customer assistance.
Myntra has almost all types of clothes for every age group and the quality of clothes is also good here. The best thing is its easy return policies.
16. Pinterest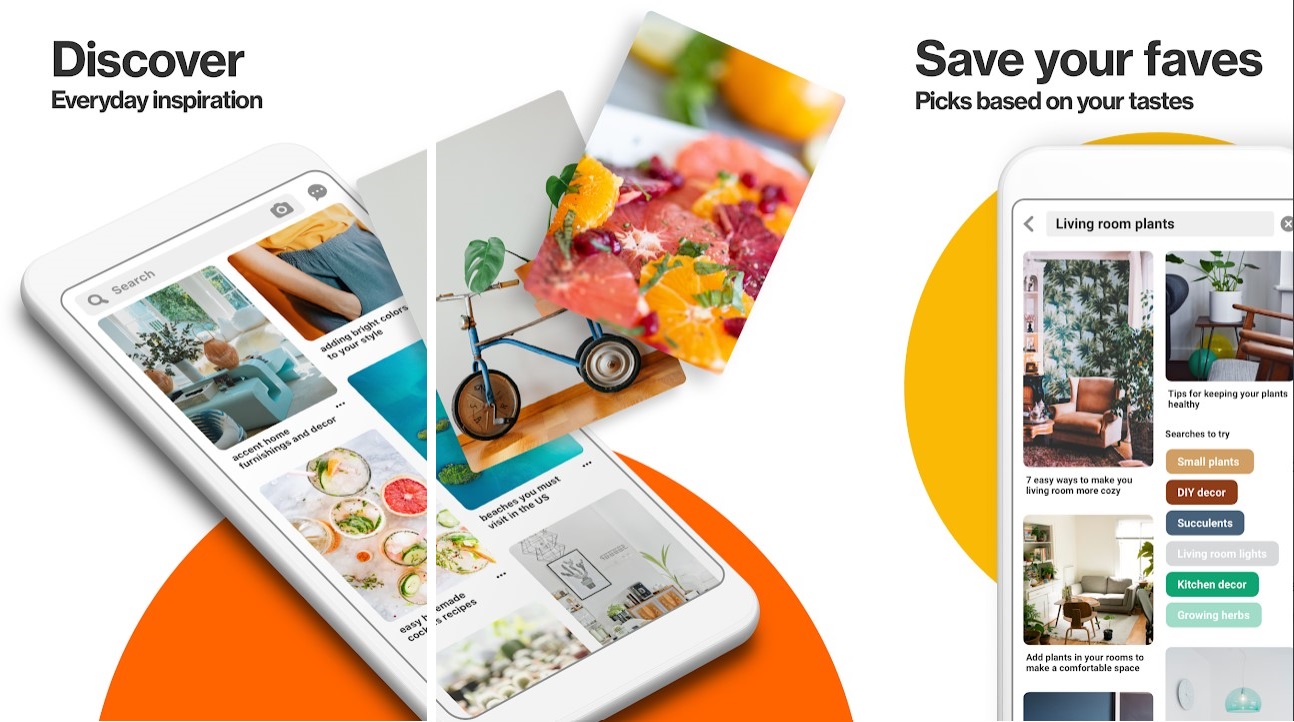 If you're planning your next big travel adventure, looking for fashion & fitness tips, searching for home design concepts, or checking out new recipes, Pinterest is the best option. There are billions of ideas on Pinterest on different topics like Home design, architecture & DIY, Creative wedding tips, Travel, fitness & beauty, fashion and style inspiration, Food, new recipes & cooking.
17. Snapseed
Snapseed app is a complete professional app for editing pictures. It has 29 Tools and Filters, including Healing, Brush, Structure, HDR, and Perspective to make JPG and RAW files beautiful. You can save your personal looks and apply them to new photos later.
If you want to become an Instagram queen then this is a mandatory app on the smartphone. Every teenage girl must have this app as it has easy and best tools to edit photos.
18. Pandora
If you are a teen who loves music very much then Pandora is for you. You can create stations from favorite songs, artists or genres. You can browse to find recommended stations based on your mood or activity, and discover podcasts that speak to you.
19. Snapchat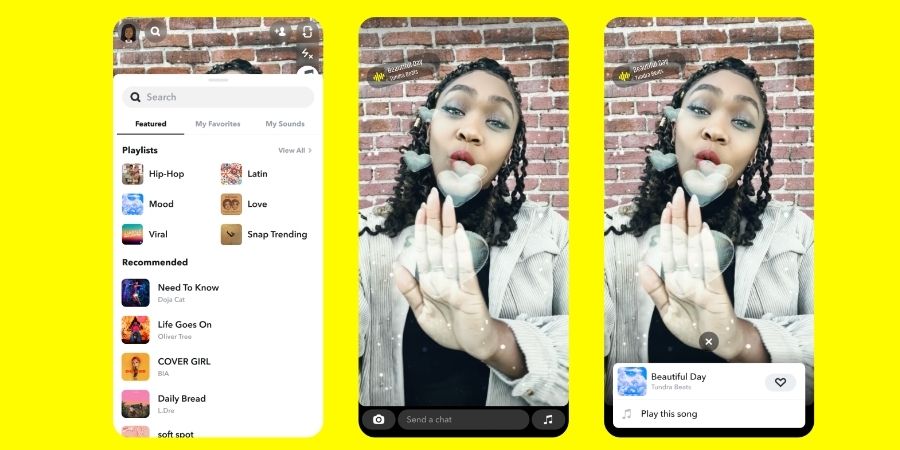 How can we forget about Snapchat in this list? I know, most of you already have this app on your smartphone as this is one of the most popular apps among teenagers. The best thing about this app is that the message automatically disappears after reading. Whenever someone takes a screenshot of your chats you will get a notification. These unique features make this app more popular among all.
20. Happn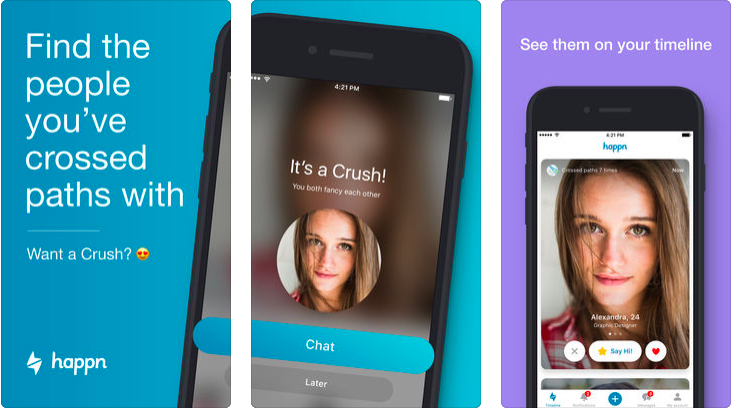 Happn is a dating app that lets you know about other people when they are 1 to 850ft radius.  If you want to know where your crush is in college or you want to avoid a creepy stalker, this app is for you. This app works when both smartphone users have this app. Basically, this app helps you in getting access to others' profiles and vice versa when you are 1 to 850ft away from a user. This feature makes this app on e of the best apps for teenage girls.
Read More, Best Stranger Chat Apps for Android and iOS – 2022
These are cool apps for teenage girls. Teenagers can learn many things and can enjoy these apps. I hope to be a teenage girl, you liked this article and will use these apps. If you find any other app cooler than these, do tell us in the comments.