Digitek Nylon Braided HD Lightning Cable Review
The most irritating thing about Apple products is the poor quality of charging cables. Even if you take proper care of the charging cable, it won't last a year. Apple's original Lightning cable costs much, so people usually look for a cheaper alternative. Recently, Digitek launched a new Nylon Braided Lightning Cable in the Indian market. In case you are looking to buy this one, here is my review of Digitek Nylon Braided HD Lightning Cable.
This is the lightning cable, so it supports all the available iPhone and iPad models. The length of the cable is 1 meter that is good enough. Short cables always irritate me because we need to find a proper place for charging where there's something to put the phone.
Best deals on mobile phones
Thinking to buy a phone? do not miss these awesome deals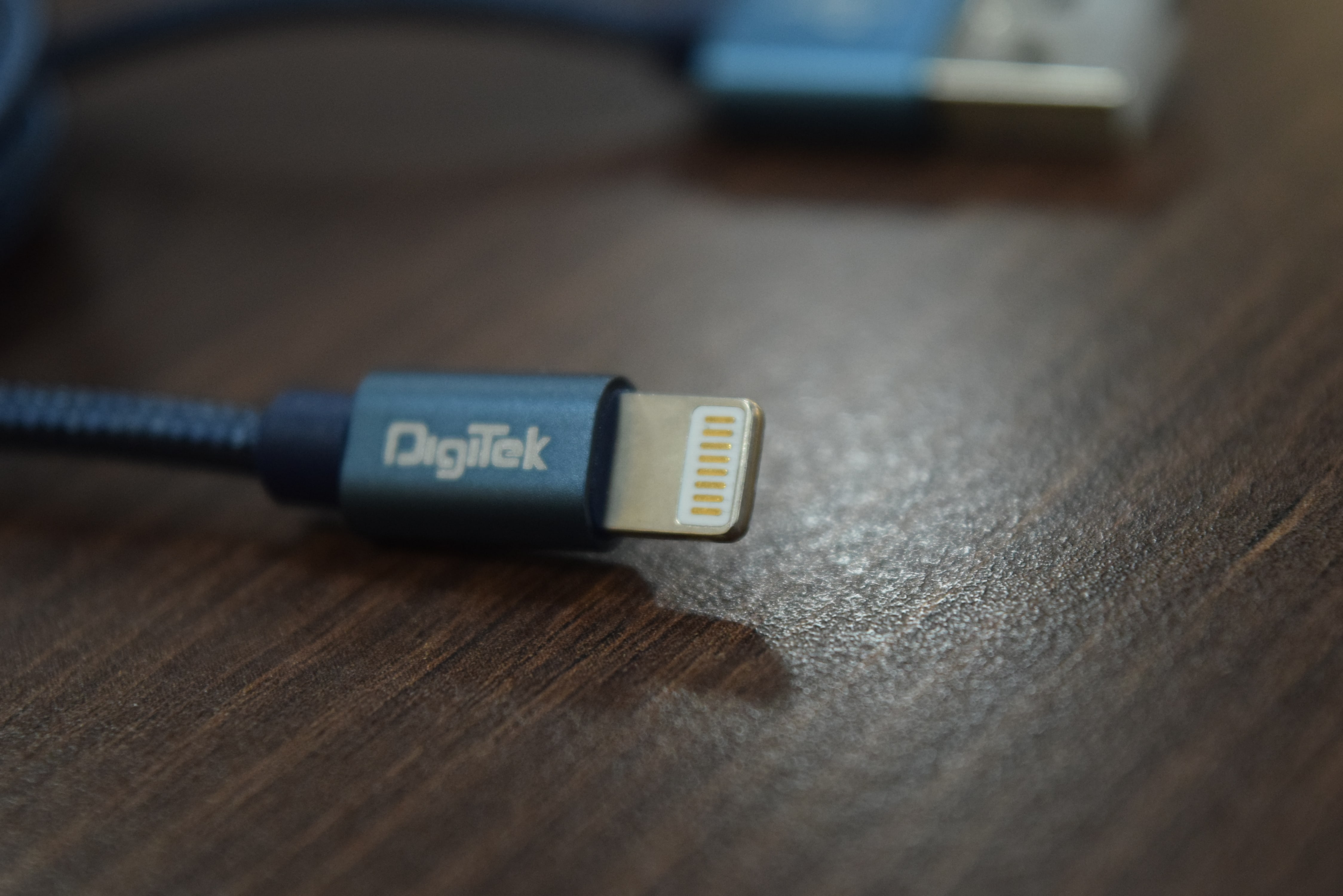 Nylon Braided cable is durable and will last longer. It is also tangle free, so you don't need to waste time in solving the mess.  Connectors on both the end are also of good quality. I tried bending the Lightning port but couldn't.
It quickly detects the iPhone and starts charging. The cable is also rated for 2.1A high-speed charging. I also didn't face any issue while working with iTunes for data transfer. iTunes detects the phone and allows you to manage data of your phone. Data transfer speed was also good.
Digitek claims that it has been tested properly to ensure safe usage as it offers stable signals. But there is one important thing you should know. This Digitek Lightning cable is not MFi certified. Apple always recommends customers to use MFi certified cables and even shows notifications when you are using a non-MFi certified Lightning cable with Apple devices. While using Digitek Lightning cable with my iPhone, I didn't get any notifications on my phone. Digitek is also a reliable company for mobile accessories and not getting MFi certification could be for keeping the cost of this cable low. Getting certification adds cost on each unit. So, you can trust on Digitek Lightning cable even if it doesn't carry MFi certification.
If you do not want to spend much on Apple's original Lightning cable, this alternate Lightning cable from Digitek can be a good option. It costs almost half and offers better quality and similar performance. The only downside is that the cable is not MFi certified. I have been using this cable personally and I recommend this due to its good performance and nice build quality.
Digitek Nylon Braided HD Lightning Cable
"This alternate Lightning cable costs almost half than Apple's original Lightning cable, offers better quality and similar performance."
The Good
Good build quality
Length
Affordable
Breakdown
Build 80%

Performance 80%

Value for money 70%