Facebook For Android Gets Small Update with Improved Photo Uploading
Facebook has again pushed a quick update to its Android app. This time, there are no major changes in the app. This updated version app is named as version 1.9.11 and comes with performance improvements.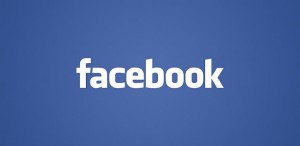 This updated Facebook app comes with improved photo uploading function which allow for faster photo tagging and a better organizing of your pics in albums. Now you can choose an album while uploading photos on Facebook with this app. It also fixes a bug in the app which was restricting users to upload photos while using some other language.
These are the only changes in this update
Faster photo tagging
Choose an album when uploading photos
Fixed photo upload bug affecting people using certain languages
From past few months, Facebook is trying to improve its mobile apps to encourage users on mobile platform. This is the main reason we see quick updates to the Facebook app and messenger app for various mobile platform. Now update comes in small time interval and improves performance of the app in each update.
In upcoming days, we will see few more quick updates to Facebook app or Facebook messenger app.
Download this new updated version of the App from Google Play Store.