Xiaomi announces MIUI 12: Here are the key features
The main highlight of Xiaomi's China event was the new MIUI 12 that comes with a complete overhaul. Xiaomi claims that the new MKUI 12 will offer a more refined UI, enhanced privacy, dark mode improvement, several health & fitness features, and more.
Here, we are listing some of the key features of MIUI 12. If you own a Xiaomi phone, you should read this to know what's coming to your phone.
UI Changes and Improved Gestures
Xiaomi has worked a lot on the UI part. A glimpse of it we saw in the past few updates, Now the MIUI 12 comes with a big overhaul offering a minimal and clean UI
The company has also improved the app opening and closing animations in MIUI 12. Several other animation and effects have been added to make the overall experience even better. The home screen, lock screen, some apps now have new animations. The app opening is now smoother and more stable. You can swipe up to go home, flick left or right to switch between apps and swipe up and hold to see recent apps screen.
The quick settings panel has also been revamped by taking sin-oration from iOS 13 control center.
Improved Dark Mode
Xiaomi added a system-wide dark mode with MIUI 11. MIUI 12 makes it even better. Xiaomi claims it has worked to improve readability in the dark mode. MIUI 12 has automatic font-weight and contrast adjustments. So, the text will appear brighter and sharper while using the dark mode.
Xiaomi has also added a new feature called "Wallpaper Dimming" that automatically adjusts the color temperature of your wallpaper.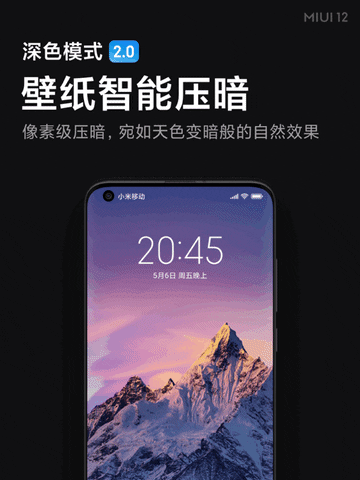 Global Free Window
MIUI 12 comes with a PIP feature called Global Free Window. It lets you keep open an app in a small screen window that will always be on the top. It can be used to reply to texts or take calls while playing games or watching videos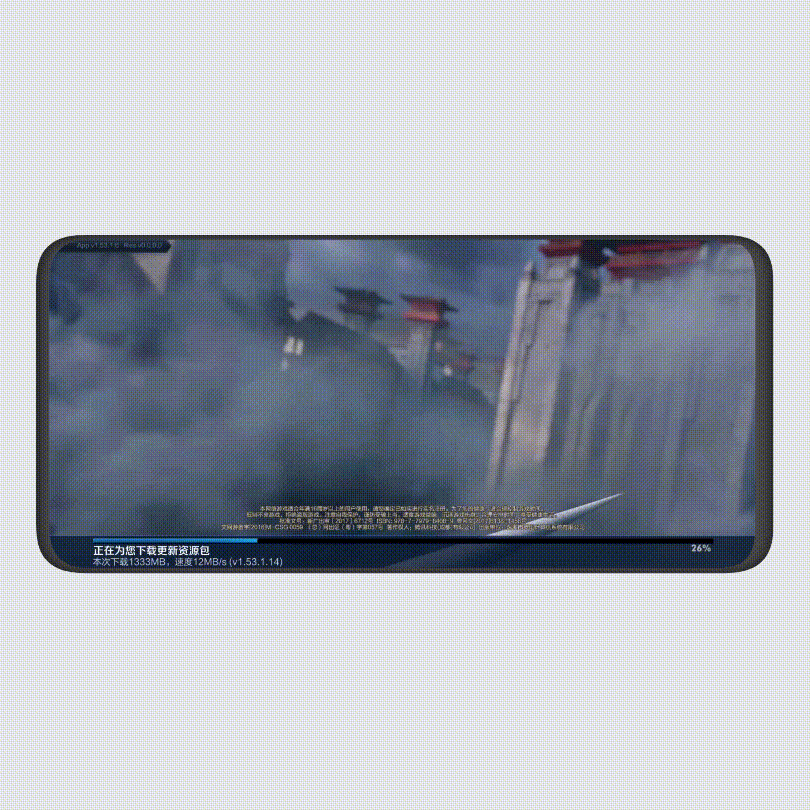 AI Calling
Xiaomi has added AI calling feature in IUI 12 to help users with hearing disabilities. This feature will transcribe the conversation to assist users with auditory or vocal disabilities. Then they can choose from a set of AI-generated responses.
Privacy Enhancements
If there's an app using your camera, location, and microphone in the background, MIUI 12 will notify you by adding a bubble in the notification bar. You will also be able to see what an application is doing in the background. MIUI 12 will keep track of the behavior of all apps and will make sure which app is violating your privacy or abusing permissions. It will also offer you tips and suggestions for improved privacy.
Health and fitness features
Finally, MIUi 12 comes with the Mi Health app that makes it easier for users to keep track of their steps, sleep, workouts, and more. You just need your phone while you are walking, running, or exercise. Your data will be recorded by the app. The app can also track menstrual cycles, monitor your sleep, and send you sedentary reminders. For sleep recording, you will have to keep your phone next to the pillow.
MIUI 12 Availability
MIUi 12 beta enrollments start today i.e April 27th at 6PM Beijing time. The first batch of devices will receive the stable update by the end of June.
Here is the list of device that will get MIUI 12.
Mi 10, Mi 10 Pro
Redmi K30 Pro, Redmi K30 5G, Redmi K30 4G
Mi 9, Mi 9 Pro 5G, Mi 9 SE
Mi 8, Mi 8 SE, Mi 8 Screen Fingerprint EditionMi 8 Explorer Edition
Mi MIX 3
Xiaomi MIX 2S
Xiaomi Note 3
Xiaomi Max 3
Mi 8 Youth Edition
Xiaomi MIX 2
Redmi Note 5
Xiaomi 6X
Xiaomi 6
Redmi K20 Pro, Redmi K20
Redmi Note 7 Pro
Redmi Note 8 Pro
Redmi Note 7
Xiaomi CC9, Xiaomi CC9 Pro
The list misses some popular devices like Mi 10 lite, Poco X2, Poco F1, Mi A3, and Mi A2. But the list is only for Mi China users where Xioami will initially roll-out the MIUI 12.