5 Best Graphic Games For iPad
The iPad gives the better gaming experience and image how it would be, if you are playing the best HD and graphic games in it. That would be really amazing. Due to it's performance, speed and quality, playing high graphic games in iPad is really a different experience. We brought you the 5 best graphic games for iPad which you should not miss.
5 Best Graphic Games For iPad
1. Infinity Blade III
Infinity Blade III is the award winning game. In involves 3D gaming and was developed by chair Entertainment. You can dodge, jump, attack and do many things by just swiping your finger. Every action you do is a visual wonder. High graphics are embedded in it and you can view it on the screen of iPad clearly. It is easy to play and the navigation is very simple. It is available for $6.99.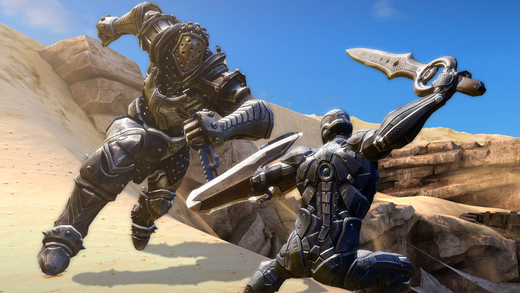 2. Anomaly 2
Anomaly 2 is best for it's visuals. Battles deals with tower defense against tower offense. These battles really give you a visual feast with lots of graphics when played on iPad. This became one of the best graphic games for iPad due to the lightning and the fog that is shown in the game. It is available for $4.99.
3. The Room Two
The Room Two is an award winning game in 2012 for best graphics and animations. It provides the fell of touch for every object you visit. This is a puzzle game with lot of graphics and background sound. All objects have 3D effects and have the sensitive touch. Motion controls with graphics are highlight of this game and this made it's entry in to the list of best graphic games for iPad. It is available for $2.99.
4. Real Racing 3
Real Racing 3 is the best car racing game with graphics, which would be clearly seen in terms of tracks and cars. You can choose the car and track of your choice and none of them will disappoint you in giving the great gaming experience. It gives you the feeling of going on real roads with real cars with animations and background sound. It is available for free and must need game for an iPad.
5. Modern Combat 4: Zero Hour
Modern Combat 4: Zero Hour gives you the experience of facing the high graphics. You can feel the war atmosphere created by the graphics and animations. Sound tracks which are being played give you the best ever gaming experience. Playing this in iPad is really exciting. It supports multi player mode and it is getting redesigned for every update. It is available for $6.99.
These are some of the best graphic games for iPad. If you have anything to add, please do share with us through comments.