Bing.com Gets More personal with Cards
Today, Microsoft launched personalized cards on Bing.com that lets you track various information including news, weather, flights, and stocks. For using this feature, you need to sign in your Microsoft account and add your interest.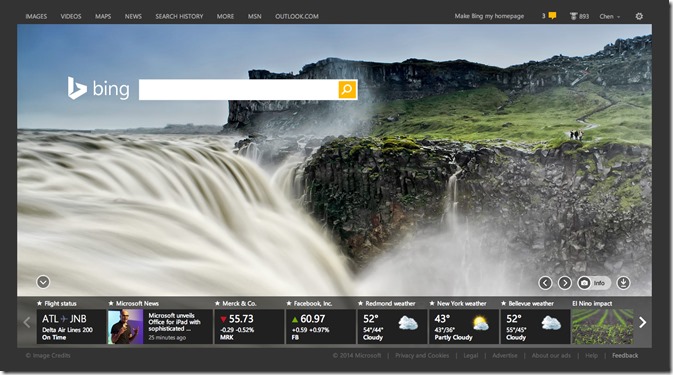 In the Bing settings, add interests in the interest section. After setting up your interests, you will see personalized news, stocks, flights and weather related information. Microsoft will also add more categories soon.
These information will also be shown by recently launched Cortana. If you are signed in in your Microsoft account, Bing will remeber you and your interest. It will also notify across a range of bing powered services. If you are Windows Phone devices, Cortana will show you these cards.
This is similar to Google Now. But Bing cards will be available to all browsers. While Google Now cards are only available for Chrome. Microsoft will have to offer unique experience compared to Google Now. This is the only way it can be in the competition.