Google has warned all Google Glass buyers that they cannot sell this new innovative gadget to anywhere. Google Glass is for life unless a user want to give it away for nothing. If anyone try to sell it and break the rules, their device will stop working.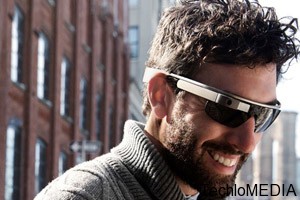 Up to 80% off Refurbished Mobiles
Up to 80% off Refurbished Mobiles
Google said, "You may not commercially resell any device, but you may give the device as a gift. Recipients of gifts may need to open and maintain a Google Wallet account in order to receive support from Google. These terms will also apply to any gift recipient."
Actually Google Glass will be activated with your Google Account. So, it will be easy for Google to track all the Google Glass. I am sure it will have no direct mechanism to change associated Google Account. In case, user tries to change account, Google will deactivate your Google Glass device.
As we reported today that Google Glass Explorer edition is already started shipping and will reach to all recipient by the end of next month.
Google Glass is a powerful device and it as powerful as a mid range smartphone. Google also revealed the specification of the device. It features a 5 megapixel camera that can record 720p videos. It comes with 16 GB internal storage from which 12 GB is available for user. A full charge battery will work for a whole day.
If you also want to buy this powerful wearable computing device, you will have to wait for at least 6 months.
---
Advertisement
---