Google has added an important point for Google Glass developers in terms. Company said that developers will not be able to server any kind of ads on Google Glass Apps.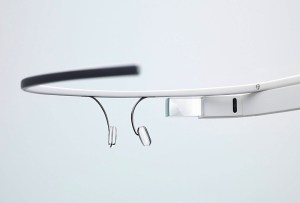 Dual Camera Phones Starting Rs. 3999
Launching Swipe Elite Dual with dual camera
On Monday, Google launched Mirror API for developers. Developers can use this API to build third party apps for Google's smart Glass. But Google do not want any kind of ads in the app or any other data for advertising purpose. Google also said that developers cannot charge users for apps.
Google Mirror API terms of service page says
Section 2: Advertisements

No Ads. You may not serve or include any advertisements in your API Client.

Data Usage. You may not use user data from your API Client for advertising purposes. You may not sell or transmit any user data received from your API Client(s) to a third-party ad network or service, data broker, or other advertising or marketing provider. For the avoidance of doubt, user data from the API Client(s) may not be used for Third-Party Ad Serving ("3PAS").
App developers can neither show ads nor charge for app. Then how they will monetize their service.
Google Glass Explorer edition for developers is being rolling out and all early adopters who paid $1500 will get their device soon.
It will be interesting to see how developers engage with this smart gadget when they have nothing for monetization.
What do you think about this? Do you think avoiding advertising on Glass will make it a better for use? Share your views on Google Glasses with us via comments.
---
Advertisement
---