Cut The Rope: Time Travel Released For Android, iPhone and iPad
ZeptoLab has launched another game in their popular Cut The Rope game series called Cut The Rope: Time Travel for Android, iPhone and iPad. This game comes with same concept of candy but in different time period. Yesterday, company released Cut the Rope: Experiments for Windows Phone 8 devices.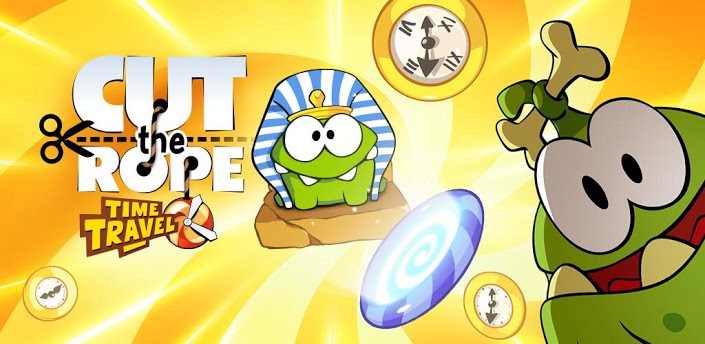 In this game Om Nom travels back in time to feed his ancestors. Of course feeding is meant for feeding with candy. So we have two monsters in each level and we have to feed both with a candy.
There are 6 different exciting locations including Middle Ages, the Renaissance, a Pirate Ship, Ancient Egypt, Ancient Greece, and the Stone Age. On Nom's ancestors are waiting in each place in different time. Complete each level quickly because they are hungry for candy.
Although we have time travelling to different places in different time but the concept is same. We have to cut the rop, collect all coins and feed Om Nom with candy. The main challenge is that you have to feed two hungry monsters.
You can download Cut the Rope: Time Travel on Android (ad-supported free), HD version for Android (ad-free, $0.99 / Rs. 55), Cut the Rope: Time Travel for iPhone ($0.99) and Cut the Rope: Time Travel HD for iPad($2.99 / Rs.170).
Enjoy the game and share your gaming experience with us.