Facebook Launches App Center
Just like Google and Apple, Facebook has also announced its own branded app center. It will also enable paid Facebook apps for the first time.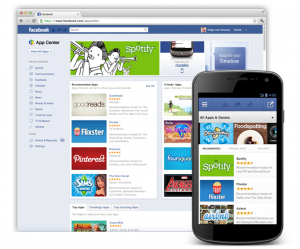 Currently Facebook has the same search bar for searching apps, people, groups and pages. In coming days, users will be able to search apps just like they do in Google Play or Apple Store.
"Today, we're announcing the App Center, a new place for people to find social apps. The App Center gives developers an additional way to grow their apps and creates opportunities for more types of apps to be successful," Facebook engineer, Aaron Brady announced.
"The App Center is designed to grow mobile apps that use Facebook – whether they're on iOS, Android or the mobile web," he added.
This app store will also allow developers to sell paid apps. This is a simple-to-implement payment feature that lets people pay a flat fee to use an app on Facebook.com. These new paid apps will offer a new opportunity for Facebook developers to monetize — and for Facebook to collect a 30% cut of their transactions.