Best Laptop Power Banks in India | 2018
The power bank is now an important part of our daily life. We use it to charge our mobile phones on the go. Power banks for the mobile phone is a common thing but very few people know that power banks are also available for laptops. If you usually use your laptop on the go and need a power bank for it, you have few of laptop power banks in an Indian market.
The laptop needs a high voltage output as compared to smartphones. So, the power bank must have capabilities to charge it and enough capacity to charge the laptop to offer considerable backup. In this post, we are listing few best Laptop power banks available in the market.
Also see: HP Laptops Price List
Important things to note while buying a power bank
The power bank for laptop is not the same as for mobile phones. Most of the laptops require more than 5000 mAh capacity. And the out voltage must also be high. For example, the 15-inch MacBook Pro requires at least 85W of power output while MacBook Air needs 45W. So, do check this for your laptop before deciding what Power bank to buy.
Most of the laptop power banks come with the expected output voltage but you need to take care of the charging cable that plugs the laptop with power bank.
Best Laptop Power Banks in India
There are very options in the market for Laptop Powerbanks. It is because no known brand has seen this as the potential market. I am adding all good laptop power banks available in different online stores.
Note: As I already said, no known brand is offering the laptop power bank. So, you have to rely on the less known brands. These are offering a 1-year warranty, but it will be hard to get it fixed in case you face any problem.
1. MAXOAK MKT-K2-50Ah Laptop Power Bank:
This laptop power bank has 50000mAh and 6 Output Ports; One 20V/3A for Laptops, One 12V/2.5A for Digital Cameras, Two 5V/2.1A and Two 5V/1A for most of Smart Phones, iPad, Tablet and More USB-Charged Devices. It also has Improved Safty Technology. All these features make this powerbank the best power bank for laptops.
The laptop power bank is little bit heavy as it is of 1.26 kg in weight.
Buy Now: Amazon
2. Wayona 20000mAh Multi-Voltage Laptop Power Bank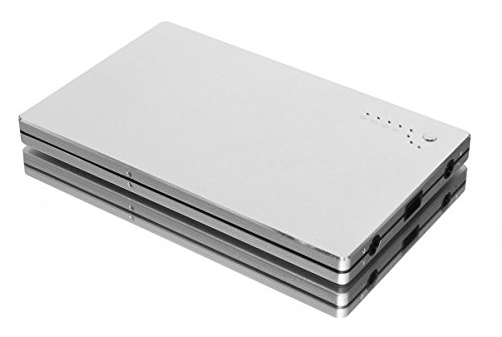 This is a cost-effective laptop power bank available in India. It comes with two output ports for greater versatility and 1 USB port for charging your mobile phone. It claims to fully charge a laptop 1 time and a smartphone for 10 times.
This laptop power bank offers 20,000 mAh capacity and weight is around 1 KG. It also offers 1 years manufacturer warranty from the date of purchase.
It also comes with multiple connectors to charge different kinds of laptops. They have covered most of the laptops to offer a connector to charge laptops with this power bank.
Buy Now: Amazon
3. 45000mAh Power Bank External Battery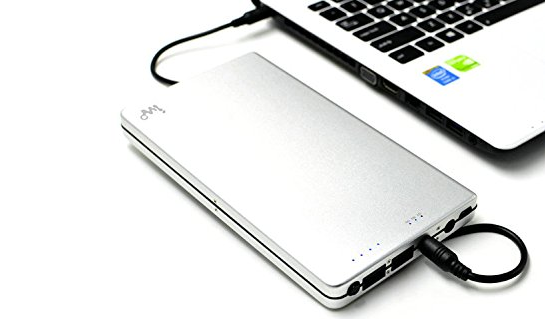 This power bank for laptop is costly and claims to offer 45000 mAh battery. It claims to support Lenovo, Sony, Toshiba, IBM, Compaq, Asus, Samsung, Dell, Laptop and more. It also offers connector to charge different laptops.
The only wrong thing in this laptop power bank is that it has no mention of the warranty.
Buy Now: Amazon
Read more: 5 Best Wi-Fi Routers Under Rs. 2000 in India
Also read: Best 10000 mAh powerbank for smartphones
4. YouVogue Portable External Power Bank for Laptop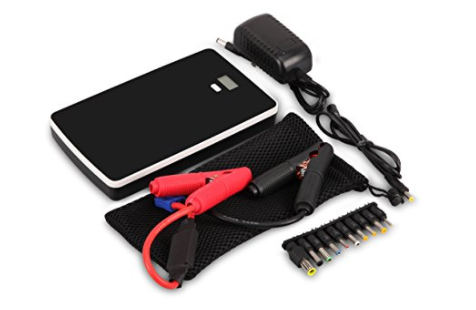 This laptop power bank comes with the optional voltage of 5, 7.4, 9, 12, 14.5, 16, 19V. For different laptops, it also comes with charging connectors. So, you can use it with HP, Compaq, Lenovo, Asus, Dell and other brands.
It has huge 20000 mAh battery capacity to charge laptops. It also supports mobile phones, routers, monitors and more devices. The weight of the power bank for the laptop is 1 KG.
Buy Now: Amazon
There are few others listed on Flipkart and Snapdea. I will update this list if I see any cost-effective and good laptop power bank. If you have information about any good and best laptop power bank, do tell us in comments. We will update this list after doing research on your suggestions.