7 Best Free VPN apps for iPhone and iPad
January 11, 2019

in

Tools
Privacy is an important thing we need to take care while browsing the Internet. We should try to hide revealing our sensitive information on websites and use VPN apps. VPNs or Virtual Private Networks are useful tools to protect your identity online and safely access websites over the Internet. Not just hiding your identity, VPNs also helps in accessing blocked content on the web and lot more.
There may be different reasons to use VPNs and if you are looking for one, this post is important for you. In this post, I am listing best VPN apps for iOS devices. If you are using an iPhone or iPad, take a look on the list.
Also see: Best Free VPN Apps
Before you go with Free VPN apps, you must know that free VPN servers are usually crowded. So, you will mostly experience slow speed. Do not rely on any random Free VPN because cheaper may also serve malware to infect your system or sell your data to earn few bucks from your data. So make sure you are in safe hands before using any VPN service.
Best Free VPN apps for iOS
In this article, I am adding a few trusted and good VPN apps for iPhone and iPad. You can use any of these free VPN apps if you want to protect your privacy.
1. TunnelBear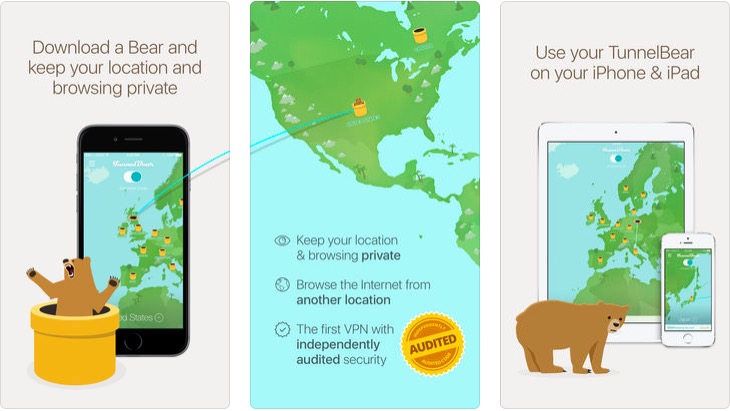 TunnelBear is a known VPN app for iPhone or iPad. The allows you to connect to a VPN network and browse the web securely from any random locations. You can choose the location that you want. In the free plan, TunnelBear offers 500 MB of data per month, but you can always buy premium plans to get unlimited data.
The app is simple and encrypts your web browsing and data. It also makes you safe in public Wi-Fi. The service has servers in 22+ countries and uses strong AES-256 bit encryption by default.
2. Hotspot Shield Free Privacy & Security VPN Proxy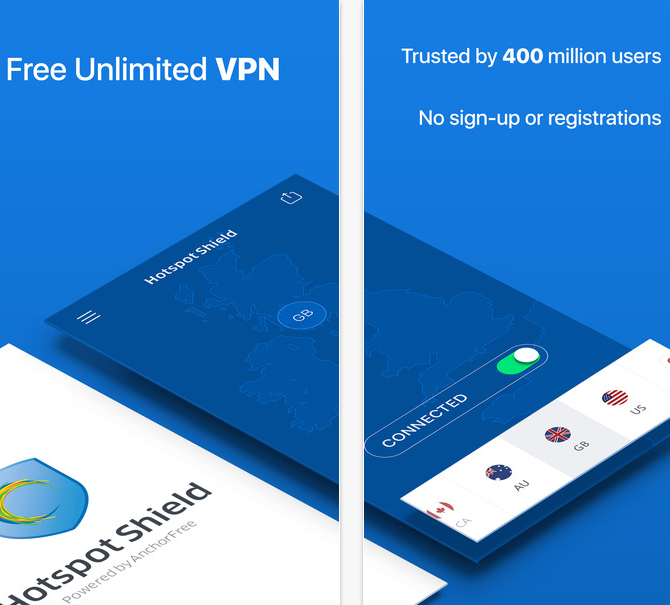 Hotspot Shield is another nice and free VPN app for iOS devices. It also has a premium service, but it offers free and unlimited access to the free version. For using the free version, there is no registration and no need to put a credit card.
The service is powered by AnchorFree. It offers 17 different countries and is secure to use. It hides your IP address, identity, and location from websites.
There is also a Hotspot Shield Premium plan with additional features. If you want to get additional features, go with this. But the free version is still good enough for getting reliable VPN.
3. VPN by SurfEasy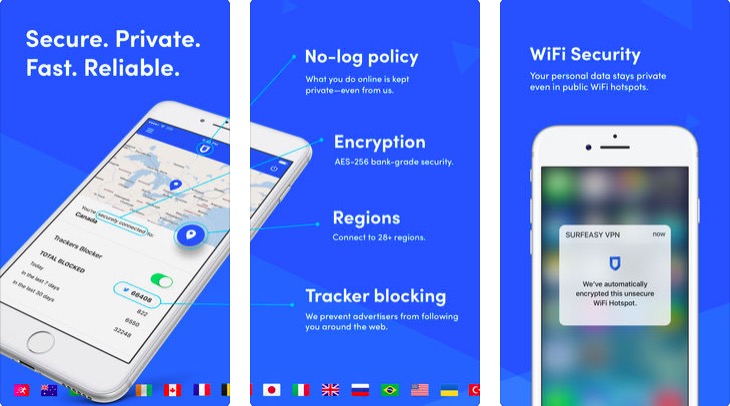 This is one of the best VPN available for iOS devices. The lets you choose the most optimum server location to route your traffic through and be anonymous. You can change the location to any country that you prefer. The free version of the app just gives 500 MB of data and you can get more by completing the rewards available in the app. You can also upgrade your plan to the unlimited data plan.
The service uses AES-256 bank-grade security. It also protects your personal data when connected to public WiFi hotspots.
The paid plan starts at $3.99 and offers unlimited data.
4. Betternet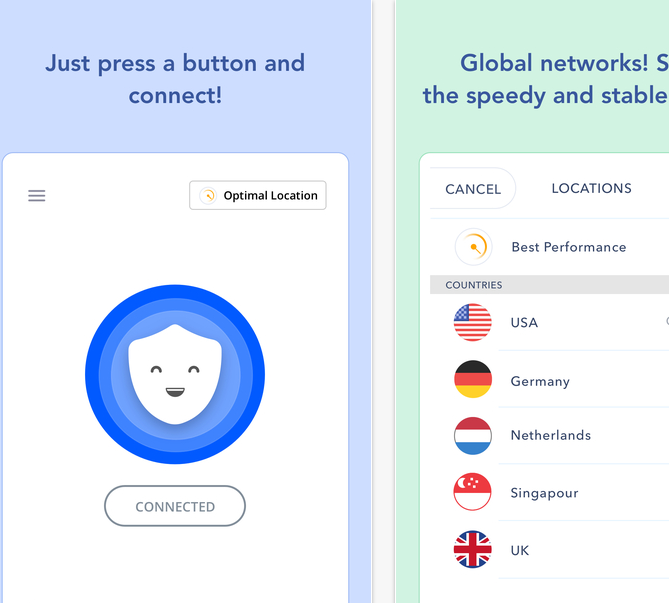 Betternet is another free and secure VPN app for iOS devices. This app requires no registration or credit card info to use. It is free and allows you to surf the web anonymously. You can also access blocked websites.
It automatically detects your location and connects you to faster service. It also claims to maintain no logs from users. In the free version, it only allows you to select 8 cities in the US.
The app also offers a premium service to use more features. In premium subscription, it offers more locations and faster connectivity.
5. VPN Master Free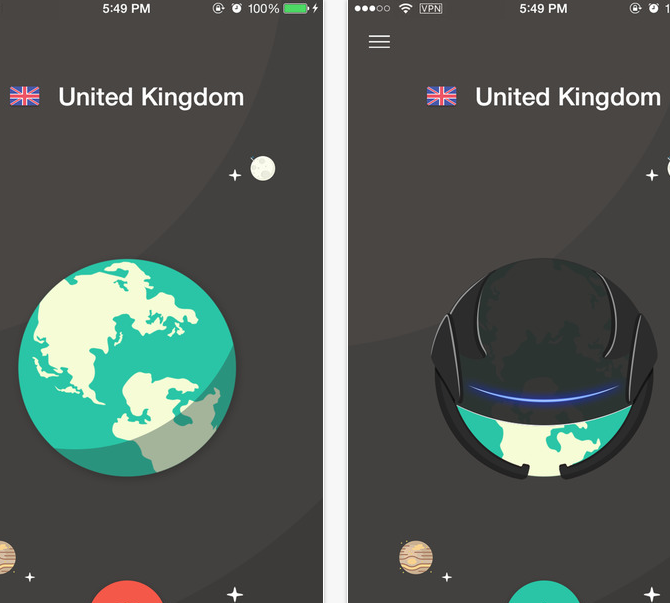 VPN Master Free is a nice app for iOS that offers easy to use VPN service. It offers encrypted VPN connection, high VPN speed, and privacy guard. The app supports iOS 8.0 or later. It is free and offers unlimited VPN service.
In the free service, it only allows 7 different locations. You can choose from these locations. If you get the paid version of the app, you can unlock more location and more data. The Paid plan can be subscribed to at $2.99 per month.
6. IPVanish VPN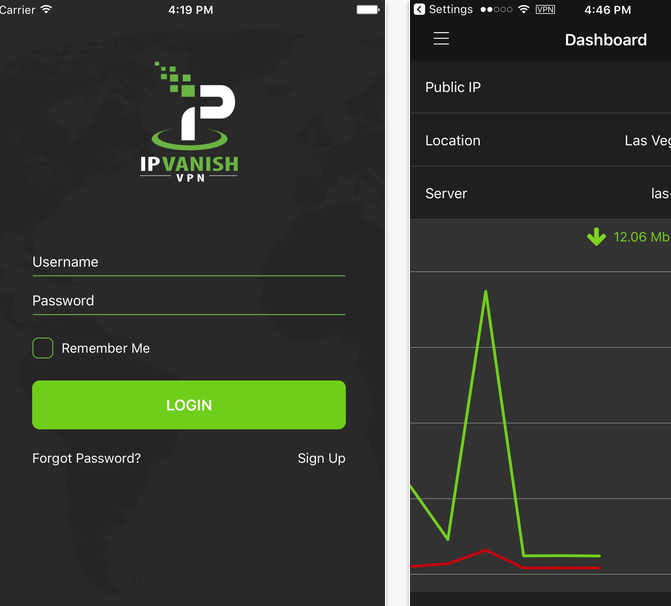 IPVanish VPN is also a nice app for iOS that offers free VPN service. If you want to hide your identity online or access blocked websites, you can use this app as well.
It offers unlimited VPN from 60 countries and 700 VPN servers. It also offers 24/7 customer support. It claims zero logs policy. In the App Store, the rating of the app is also good. So, you can trust this VPN app as well. There are also few in-app purchase options if you want to get additional features.
7. VPN Unlimited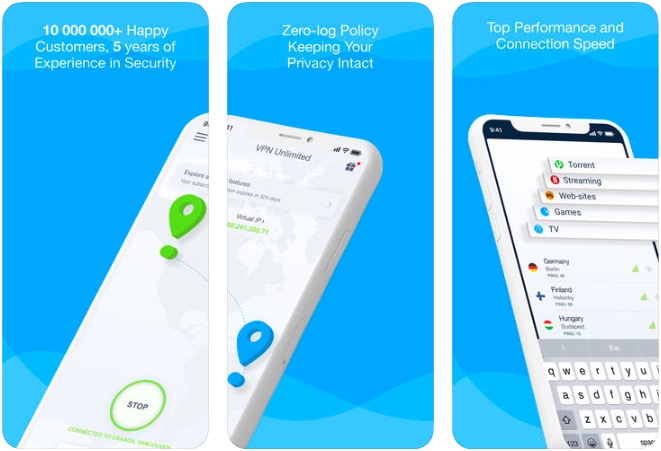 VPN Unlimited by KeepSolid is another good VPN for iOS devices. You can either use existing KeepSolid ID or create one before using this. It also allows you to sign up using Facebook, or Google ID, as well. The service claims to have servers in 70+ locations all over the globe. It also offers a variety of VPN protocols with unique capabilities and strengths.
If you want unlimited access, you can buy subscription for 7 days, 1 month, 3 months of for a year.
Final Words
Alternatively, you can also use Cloudflare 1.1.1.1 DNS to protect your privacy online. It is free and you can use the 1.1.1.1: Faster Internet for this. There is no registration to use this service. There is also no monthly usage limits.
These are few VPN services that you can use in your iPhone or iPad to keep your identity hidden and access blocked websites. There are also few other better VPN services but most of those are paid or offer very less free data to access. These apps offer unlimited access for free of cost. So, try these and stay safe.