Plus is the Jewellery savings app to save money to buy Jewellery you want
Jewellery holds immense cultural significance in India. It is associated with traditions, rituals, and ceremonies, including weddings, festivals, and religious events. Indian women often wear jewellery as a part of their daily attire and keep special jewellery set for special occasions. Many Indian families also consider jewellery as a form of investment. But jewelry is often costly. So, middle-class families have to save for months or years to buy it. To help people save money, especially to buy jewellery, now we have dedicated jewellery Savings apps. These jewelry Savings apps are a specialized financial tool that helps people save money to buy jewellery. I recently got to know about Plus, a jewelry savings app. This app lets people save money to buy jewellery they wish.
Plus app is available for Android and iOS. The app has a simple signup process where you can create an account using your phone numbers. The app has a simple interface where you get only three tabs: Home, Savings, Jeweller Partners. So, you can easily guess how to use it. The savings section is the one where you invest the month. You can just go to savings and start one-time or fixed monthly savings as per your investment capability. The app promises a 10% IRR Return on your investment. For example, if you invest Rs. 10000 one time for 12 months, you will get Rs. 1000 return. In case you do a Rs. 1000 monthly investment, you will get Rs.650 after 12 months. Depending on the Jewellery you want to buy, invest to get the return.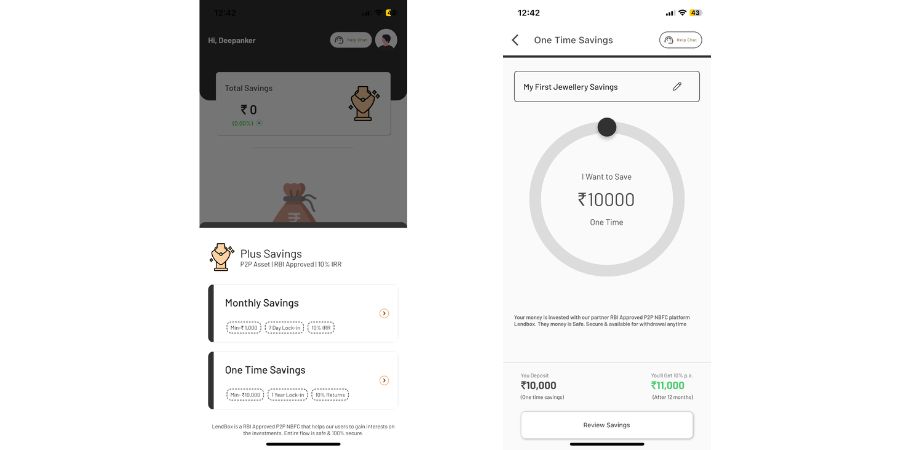 The app lets you withdraw your investment anytime you want.
To help you buy Jewellery, the company has also partnered with several Jewellers across the country. You can locate Jewellers around your area directly from the app. The app shows details of Jewellers and also lets you book an appointment directly from the app.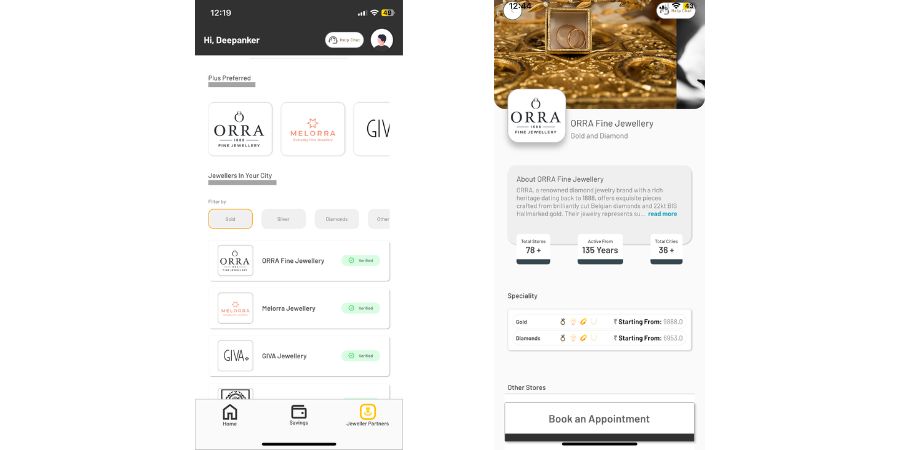 Plus customers will also get special discount offers from the app if they book an appointment from the app.
While I was using the app, I also got an option to buy Gold coins at 0% making charges.
This app is for people who are planning to buy jewellery in the future. They can save money on the app, get assured return on their investment, and purchase jewellery from the partners to avail of discounts.
Plus has been backed by notable investors and aims to revolutionise the way people purchase jewellery in India. In India where Jewellery is really important for women, this app can be really helpful.