This Free AI Bot creates any Excel formula you need
Microsoft Excel is one of the most important software used by professionals for creating reports and data sheets. By using different Excel formulas, you can do a lot of things with data. If you are not a power user, you will surely find yourself struggling with Excel. When I was new to Excel, I used to ask my friends in helping with Excel formulas. If you don't have anyone to help, here's an AI tool for you. Excel Formula Bot is an impressive website that uses AI to create any Excel formula you want.
When you visit the website, you will see an input box to summarise your problem. You can explain your problem there and then click Generate Formula button. In a few seconds, this tool will generate the Excel formula.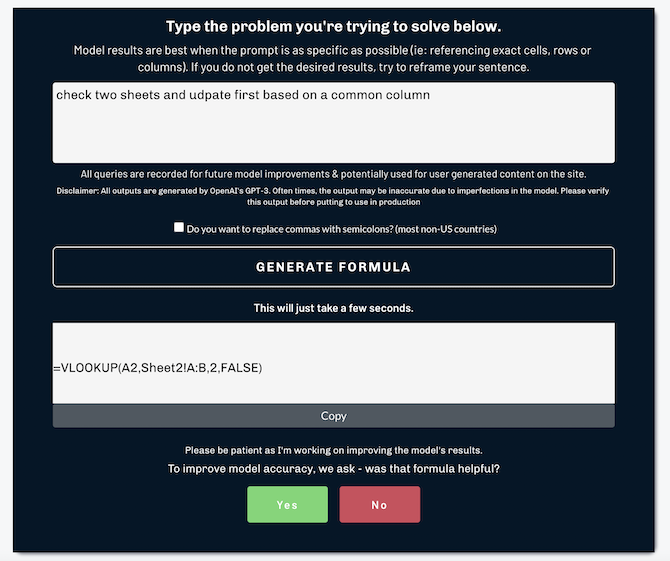 The website explains that the tool works best when you specify details like exact cells, rows, or columns. If you don't get desired results, try reframing your sentence. It also asks for feedback that will be used to improve this AI bot.
The website claims that it has already generated more than 335,000 Excel formulas asked by different website visitors.
The developer behind this impressive project is also asking for donations. If you can, donate him to encourage future development.