Instagram debuts selfie filters, sticker hashtag and more
Today, Instagram has copied another notable feature from Snapchat. Instagram's app has added Face filters that work exactly as face filters work on Snapchat.
To use these filters, just tap on the camera icon and see the new emoji icon added at the bottom right side. Tap on it to open the camera filters. As of now, there are eight face filters including nerd glasses, butterfly crown, and virtual koala ears.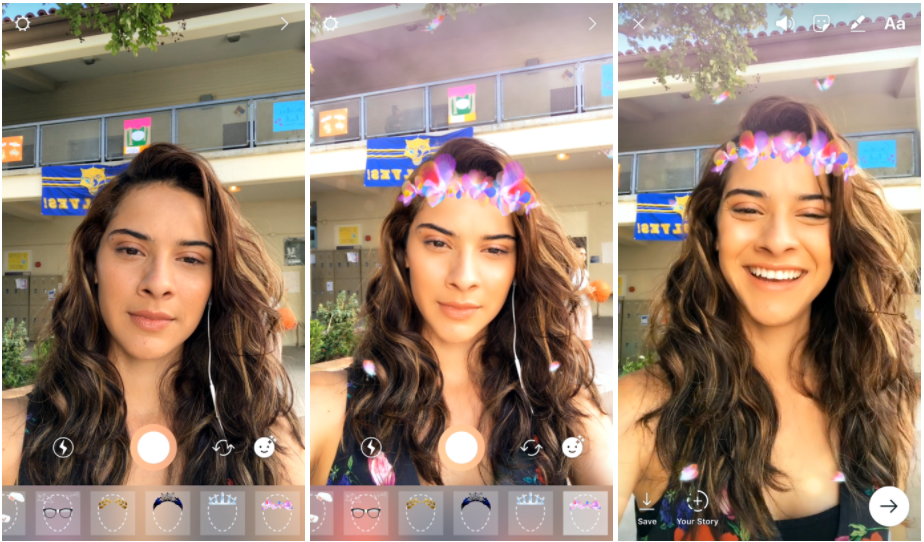 These filters are easy to use and these don't distort your face in a selfie. Face filters are now available for both iOS and Android app around the globe.
Not just Face filters, Instagram has also added an eraser tool that will remove your drawings from the photo. Although, it cannot remove objects from the original image, you can use it to remove what you added by Instagram tools. There could be more innovative ways to use it and share an awesome masterpiece on Instagram.
You can also put hashtag to your story and it will act as a sticker. Taping on the story will take users to a explore page where they will see more posts with the same hashtag. So, your stories are not searchable and.
Bollywood actress AliaBhatt also posted few selfies with Instagram Face filters and became one of the early users who tried this feature on Instagram.
After copying the last big feature from Snapchat, the Instagram team will have to think what to add next because they have no more thing to copy.