Samsung Galaxy S8 and S8+ : What is the Difference?
Samsung has officially introduced Galaxy S8 and Galaxy S8+. Both phones have the same kind of design and specifications, but there are still few differences? If you are looking the primary differences in Galaxy S8 and Galaxy S8+, keep reading this article.
The Galaxy S8 and Galaxy S8+ are two different variants of next generation flagship model. From just a look, you can easily see the size difference in these phones. The Galaxy S8 has the display of 5.8-inch while the S8+ comes with the 6.2-inch display. So, S8+ is considerably larger than S8. See the side by side photo below.
Discount of Rs. 9500 on Micromax 32 inches HD Ready LED TV
Discount of Rs. 9500 on Micromax 32 inches HD Ready LED TV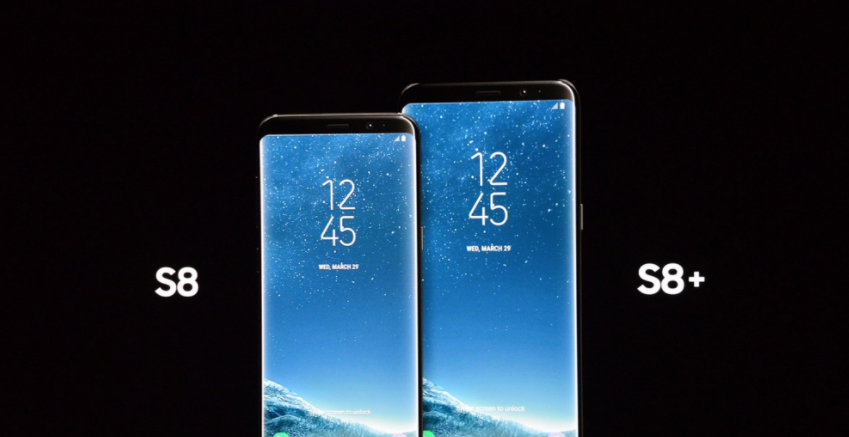 This size difference is the primary factor for choosing one of these two. If you need a large device, you can go with S8+ but S8 should be your choice if you need the small device.
It is also worth to note that fingerprint sensor is not at easy to reach position. This becomes weirder when you use Galaxy S8+. So, unlocking the phone from just one hand is not possible in S8+ and hard in S8.
As the Galaxy S8+ is larger, it also has a significantly larger battery. The Galaxy S8 comes with 3000 mAh battery and the Galaxy S8+ comes with 3500 mAh battery. Here, I do not see battery as the advantage in Galaxy S8+. It is because that also has a larger display and will consume more battery than Galaxy S8.
Due to large size and bigger battery, the Galaxy S8+ is heavier with 173 grams. The weight of Galaxy S8 is 152grams. I think it is lighter than many other phones available of this screen size and battery capacity.
All other specifications of these phones are same. Both phones have AMOLED display with 2960 x 1440 pixels resolution. As the resolution is same, the Pixel density in Galaxy S8+ is lower. Both phones come with 12 megapixels camera with f/1.7 aperture, 8 megapixels front camera, Android 7.0 Nougat with TouchWiz, 4GB RAM, the octa-core processor, Samsung Exynos 8895 chipset, heart sensor, Iris scanner and Fingerprint scanner.
See Side by side comparison of Galaxy S8 and Galaxy S8+
Which one should you choose?
As I have already explained, both phones come with similar hardware specifications and same performance. The size is the only factor to cosider while choosing any of these two devices. If you are in need of the large device, you can go with Galaxy S8+. With the large screen, you can enjoy movies, videos and games in the better way due to large display. For me, Galaxy S8 is suitable because I can easily carry it in my pocket.
Let us know what phone will you choose if you have the choice to buy any of these two phones? Comment below.