WhatsApp has officially rolled out bold, italics and strikethrough Formatting in Chat
WhatsApp users have finally the formatting option in chat. Now, you can use bold, italics, and strikethrough in your messages. This is similar to what we had in GTalk. We also reported this when the feature was in testing. But we didn't know about strikethrough option.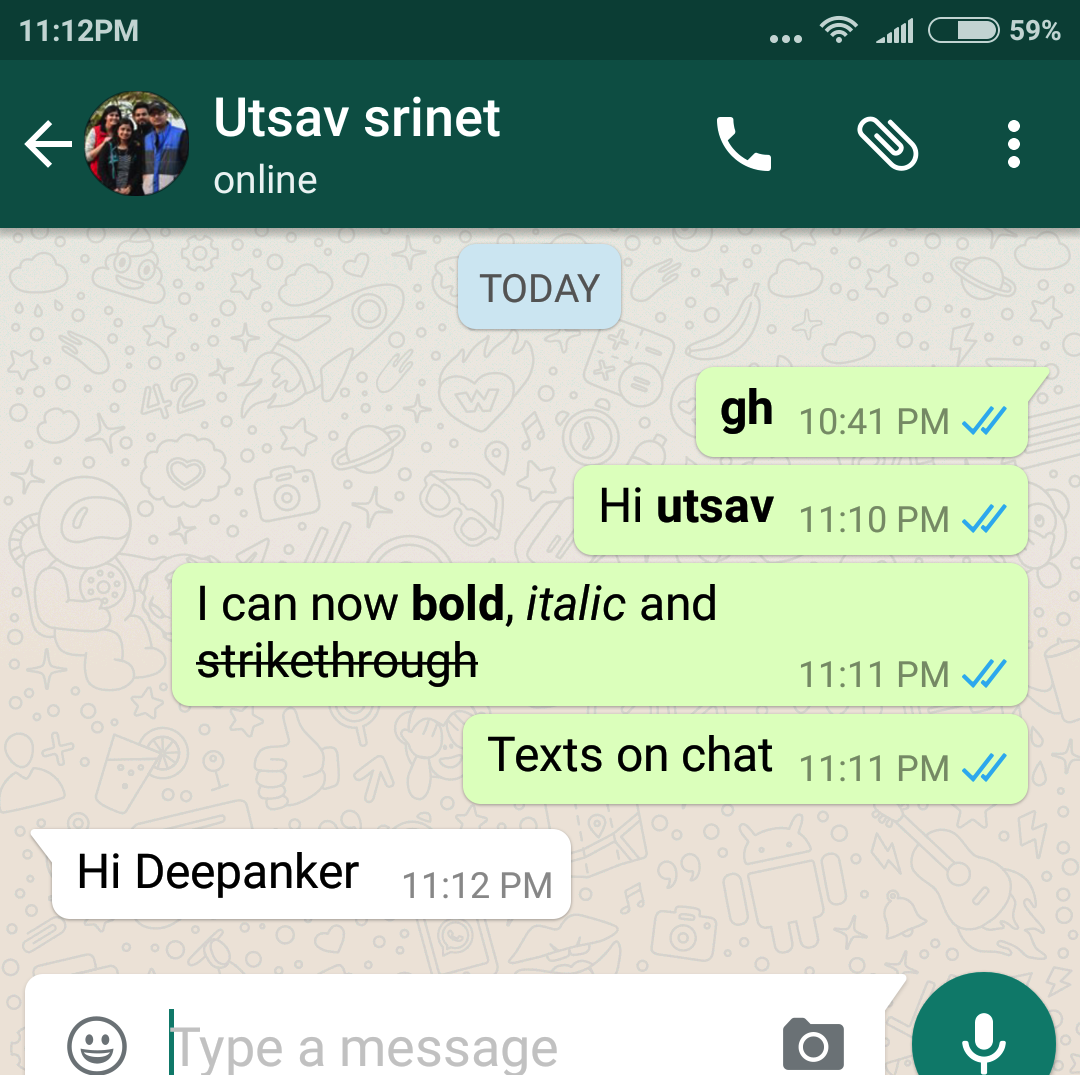 To format text in WhatsApp chat, you should use the following chat codes.
For bold: add an asterisk (*) before and after the specifics words : e.g. *hello*
For italics: add an underscore (_) before and after the specifics words: e.g. _hello_
For strikethrough: add a tilde (~) before and after the specifics words: e.g. ~hello~
It is available for both Android and iOS platforms. Not just in apps, this feature is also available in Whatsapp for the web. So, you can format text in both web and apps.
I tried in the web, Android and iOS all platforms but this was not working for me. Many people already received this feature. I assume that it is rolling our gradually and will be available to all users in coming days.
For past few days, Whatsapp is actively pushing new features to keep this app interesting. Not just these features, Whatsapp is also working to monetize its platform. We can expect few big announcement in Facebook's upcoming F8 conference.
Recommended Videos