Angry Birds Stella Comes to Android, iOS and other Mobile Platforms
September 4, 2014

in

Games
Rovio has launched its newest game Angry Birds Stella for iOS, Android and other mobile platforms. This is a female focused game with many new female characters in the game.
All female cast of the game is battling to save Golden Island from bad piggies. Rovio has added some cool moves and super powered in the game to make it more interesting. Players can also gather new achievements and unlock variations of the characters in Scrapebook. Other game characters are  Poppy, Luca, Willow, Dahlia and Gale. Every character of the game has its own super power which you can use to solve the projectile problem in the game and get maximum score.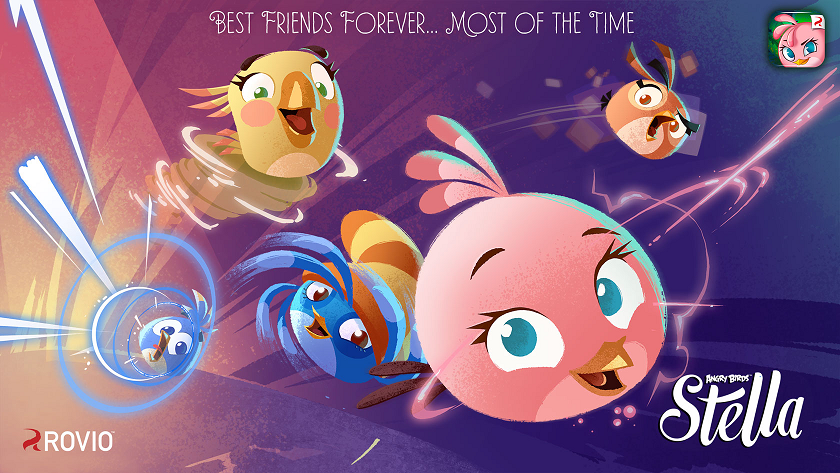 "Angry Birds Stella is going to be super fun for casual players, but will also challenge the most hardened Angry Birds veterans," said Heini Kaihu, Head of Studio, Rovio Entertainment. "The story and the world of Angry Birds Stella was hugely inspirational when designing the game, and it provided loads of great elements for the gameplay. We took great care to reflect the characters' personalities through their superpowers, all of which require skill and practice to master. In this game Stella's superpower is parkour, so she can leap from surface to surface. Willow's Vortex Spin smashes through the baddies and as for the rest – well, we don't want to spoil the surprise!"
Angry Birds Stella is a free to play game and is available on Apple's app store, Google Play, Amazon App Store, BlackBerry World and NOOK Apps.