Facebook For Windows Phone Now Supports 256 MB RAM Devices
Microsoft has updated Facebook app for Windows Phone 7 and Windows Phone 8 devices. Now the app supports phones with 256 RAM. Few other known bugs have also been fixed.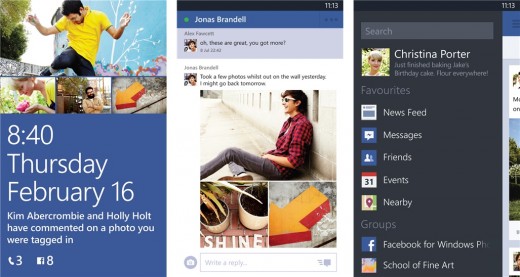 Facebook is the most popular social network with 1.25 Billion people worldwide. And mobile users are also increasing day by day. This step will also help Microsoft in selling its entry level smartphone with low hardware specifications. People are addicted of Facebook and they will never select a device that is not compatible of Facebook apps.
Facebook app for Windows Phone platform is now available in Windows Phone app store for free. The app still has a beta tag with it.
Microsoft's windows phone platform is now better but struggling because it lacks apps. Microsoft is also trying to partner with big companies to bring more and more apps for Windows Phones. To encourage developers, Microsoft is also organizing conferences. Few days back, it also launched an online platform to create Windows Phone apps.