If your want to reset your Samsung Omnia W windows Phone to factory settings, you can perform simple factory reset. There may be many reasons why you want to do this. But this process is simple and can be done by following steps.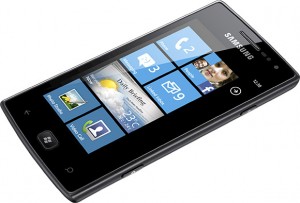 Up to Rs. 25% off on DSLRs
Big discounts on Canon, Nikon, Sony DSLRs
Factory reset your Omnia W
From the main menu either swipe right-to-left on the touchscreen or press the right arrow button on the top right of the interface.
Scroll through the icons until you get to the 'Settings' menu. Then, tap the 'Settings' icon.
Scroll down to the 'About' menu which should be second from the bottom. Tap it.
Press the 'Reset Your Phone' button.
The phone will reset itself and return you to the main menu.
Related search terms
Omnia reset code
Windows Phone Reset code
Samsung Omnia hard Reset
Omnia Factory reset code
Samsung phone reset
---
Advertisement
---