Mother's day Gift Ideas: Best Tech Gifts for Mom
Mother's day is celebrated on May 8 which gives you the best chance to show your love and affection to your mom. People say why not every day. Why show love only on Mother's Day. But we say that Mother's Day is just an excuse to give your mother by gifting her what she needs. If you are looking for the best tech gift ideas for your tech-savvy mom then this is the right place. We have done some research and made this list of best tech gifts for mothers this mother's day.
Check out this list of the best mother's day gift ideas:
Best Tech Gifts for Mothers
1. For the mom who moves with the times: Smartwatch
The smartwatch is the best mother's day gift for those moms who are active and do walking and Yoga daily. Choose the smartwatch with an oximeter and heart rate monitor. It will help your mom and even you in tracking her health, oxygen level, and heart. The smartwatch also gives her a trendy look with a saree and salwar suit.
Best Smartwatch for mom:
Read more, Best Smartwatches for Women
2. For the latest mobile lover mom: Smartphone
If your mother's phone is getting old then the best idea is to get a new smartphone. The smartphone will help her to get in touch with near ones and she can enjoy the latest videos and social media posts.
The main specifications that one should keep in mind while buying a smartphone for a mother are battery life and processor. They are unaware of cleaning cache in phones and a good processor will help her to use the smartphone without hanging issues. It is better to install a good smartphone anti-virus on her smartphone for data safety.
Best smartphone for mother:
3. For the active mom: Fitness band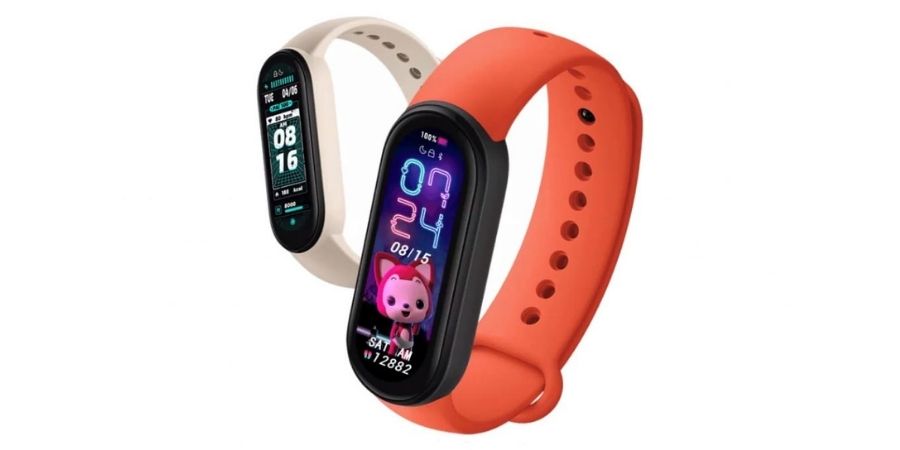 Many mothers avoid wearing a smartwatch daily. So, a smart band is the best alternative to the smartwatch. Smartband she can wear while doing household chores.
Make sure that the Smartband you are buying for your mom has features like an oximeter, heart rate monitor, and waterproof. These features make moms wear the smart band daily.
Best Fitness Band for mother:
4. For the busy mom: Robot vacuum cleaner
There are gadgets for every household task. If your mom likes to clean the house by herself and avoided hiring a helper then a Robot Vaccum cleaner is a good option as the best tech gift for your mother. These vacuum cleaners have powerful suction and high-end brushless motor that helps in achieving complete cleaning of dust and garbage in no time.
Best Robot Vaccum Cleaner for mother:
5. For the mom who needs virtual assistant: Echo Show 8
We specifically mention the Echo Show 8 here as this is a unique device in its field. It is an upgrade Alexa smart speaker with a screen and 13 MP camera that can be used to make video calls to contacts having the Alexa app or Echo Show devices just with one voice command.
She can stream millions of songs with on-screen lyrics from apps like Amazon Prime Music, JioSaavn, Gaana, and Apple Music and watch favorite movies and TV shows from Amazon Prime Video and Netflix. She can also monitor the home remotely with this device.
6. For the health enthusiast mom: Massage device
As the body gets old, the joint pain and back pain in the body increase. The massager helps the body cope with the mild pain at home. There are many types of massage devices available in the market but not all the devices are good. So, choosing the right device is very important. You can consult the doctor before using the massager at home.
Here we listed some good massage devices for your mother as a mother's day gift.
7. For the reader mom: Kindle
If your mother loves reading books then Kindle is the best choice to give as a tech gift for mother's day. It has features like adjustable front light and a 167 PPI glare-free display for comfortable reading. You can adjust the font size, font face, line spacing, and margins.
8. For the mom who forgets things: Item Tracker:
The item tracker keeps track of your things. If your mom forgets after keeping the phone and keys anywhere, this tracker can help her in finding the lost things. Just double press the button on the tracker to make the phone ring. It will ring even on silent.
9. For the kitchen gadgets enthusiast mom: Dishwasher
Dishwashers become an important part of home appliances after the COVID-19. Many people avoid keeping helpers after covid 19 to do the dishes. So, this can be a valuable gift for your mom this mother's day.
Check out this list of Best Dishwashers in India for Your Modern Home
10. For the Photo lover or Blogger mom: Point to shoot camera or DSLR Camera
If your mom has an interest in photography or she is working in the field of blogging or photography then buying a DSLR is the best tech gift idea for your mother. This will help her in work as well as encourage her hobby.
Best Camera for blogger mom:
Read more, Best Tech Gifts
These are the best tech gifts for tech-focused moms for Mother's Day. I hope you like all the suggestions here and will definitely buy one of these tech gift ideas for this mother's day.