12 Essential Accessories For Your DSLR Camera
If you just bought a new DSLR camera, and are new to photography, this article is for you. Buying just a DSLR is not enough. To get better photography experience, there are a few essential accessories that you must own. These camera accessories help in good photography experience.
As a newcomer in this photography world, it is hard to know what is essential and where to spend your money. So, I am adding a list of the most essential accessories for DSLR Camera.
Must-Have DSLR Camera Accessories
Here is the list of best DSLR accessories that you can buy for your DSLR camera and make your photography experience good.
1. Tripod
One of the most important camera accessories is the Tripod. Invest in good quality but lightweight tripod that is easy to carry. You can either carry a regular tripod or get a mini tripod. This helps you in keeping your camera stable and capture better photos and videos. With the tripod, you can even shoot yourself.
These are few links to good tripods available via Amazon.
For Indian Buyers
For Global consumers
Find more Tripods here: Best Tripods Under Rs. 2000
2. Camera Cleaning Accessories Kit
Your lens can easily attract dirt and you should not forget to clean it regularly. You must buy the set of camera cleaning accessories that includes the LensPen cleaner, Cleaning Cloth, Air Blaster, and more.
Links to buy good camera cleaning accessories Kit:
For Indian consumers
For Global consumers
3. External Flash
DSLR camera comes with a really weak flash. So, you can only take the average quality of photos in low light. If you want to take indoor photos in a better way, you must buy an external flash to help you in low light environment. The external flash makes a huge difference in the quality of pictures.
For Indian consumers
For Global consumers
4. UV Filters
UV Filters is another important investment for DSLR owners. This not just reduce the UV rays but also protects our expensive lens from accidental bumps and breaks. It also protects the lens from dust, dirt, and scratches.
While buying the UV filters, take care of the lens size.
For Indian consumers
For Global consumers
5. Lens Hood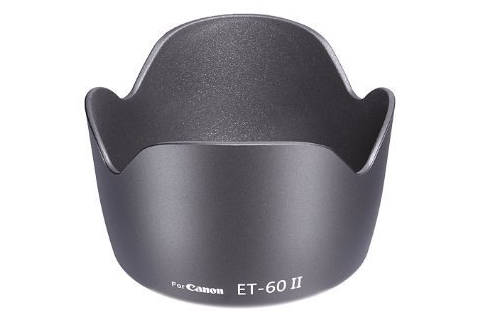 Lens Hood plays an important role when you are shooting outdoors during the daytime. It helps in avoiding the stray light, ghosting and lens flaring. If there is a strong light source, it also avoids the small circle of light in your picture. Additionally, it also prevents lens scratches and dings.
Lens Hoods are available on Amazon for different camera models. Don't forget to check the listing here.
6. Wireless Remote Control
The wireless remote control helps when you want to take a group picture or you have mounted your camera at a position where you cannot reach. It also helps when you want to capture the photo without any vibration.
Buy wireless remote control from Amazon.in
Buy wireless remote control from Amazon.Com
7. Extra Lens Cap
The lens cap is an important thing that protects your camera lens. But this is something you might easily get lost. So, you must have an extra lens cap for emergency situations.
Buy Extra Lens Cap from Amazon.in
8. EYE-FI CARD
While many high-end DSLR cameras come with Wi-Fi, entry-level DLSR camera lacks this. So, Eye-Fi card plays an important role. With this, you will be able to automatically and wirelessly uploads photos from your camera to the computer. So, you will not have to plug your SD card into the laptop to transfer photos. This will surely save your time.
I already wrote about best WI-Fi SD cards in past. You can check that post to know how these cards work.
For Indian consumers
For Global consumers
9. External Microphone

If you have plans to record videos, you should not trust on the in-built microphone of the camera. It is because the inbuilt microphone of DSLR is very weak and records audio with too much noise. So, buy an external microphone to record better quality of audio for your videos.
For Indian consumers
For Global consumers
You can also buy the portable digital sound recorder. It works independently. Record voice and then sync with your video.
10. Extra Batteries and Charger
If you have plans to travel with your DSLR, you must keep extra batteries and chargers. It will help you a lot when you are on long trips and you will not get the chance to charge your camera. In this case, keep extra batteries in your camera bag.
Visit Amazon.in or Amazon.com and search for batteries and chargers for your DSLR camera model.
11. Extra Lenses
The DSLR has a basic lens in the kit but if you want to do wildlife photography or/and portrait photography, you will need a suitable lens to do the job. For example, for wildlife photography, you will need Telephoto zoom lenses. These lenses are designed to do a specific job.
Check this list of Best Lenses For Portrait Photography in All Price Range
12.
 Camera Bag
The camera bag are an important part of camera accessories. You need a bag to keep all these camera accessories together in one place. The camera bag should be strong enough to hold all the items. It a camera bag should have dedicated pocket for every essential accessory.
Final Words
Depending on your usage, there can be many more useful accessories you can buy. If you have bought a DSLR, always try to get the maximum out of it. These accessories help you to get better photography or videography experience. If you think that I have missed something useful, you can comment below to notify and I will surely add that in this list.
Recommended Videos