7 Best Voice Recording Apps for Android | 2019
We are always in a hurry. We need everything instantly to match our fast lifestyle. And in this time, voice recording apps come to our rescue. Today, we are largely dependent on Voice Recording Apps. Be it a lecture, business conference, music, notes or anything else; recording the audio and later using it helps in numerous ways.
There are lots of voice recording apps for Android on Play Store. It is really hard to choose the right one. There are numerous apps that offer different features to support our needs. I have tried several from those to pick the best voice recorder apps for Android. Here are the best voice recording apps that not only fulfill our basic requirement but also come with the added bonanza. Have a look.
Best voice recording apps
Here is a list of best voice recording apps for Android to try. Note taking apps also have voice recording capabilities.
1. Voice Recorder by Quality: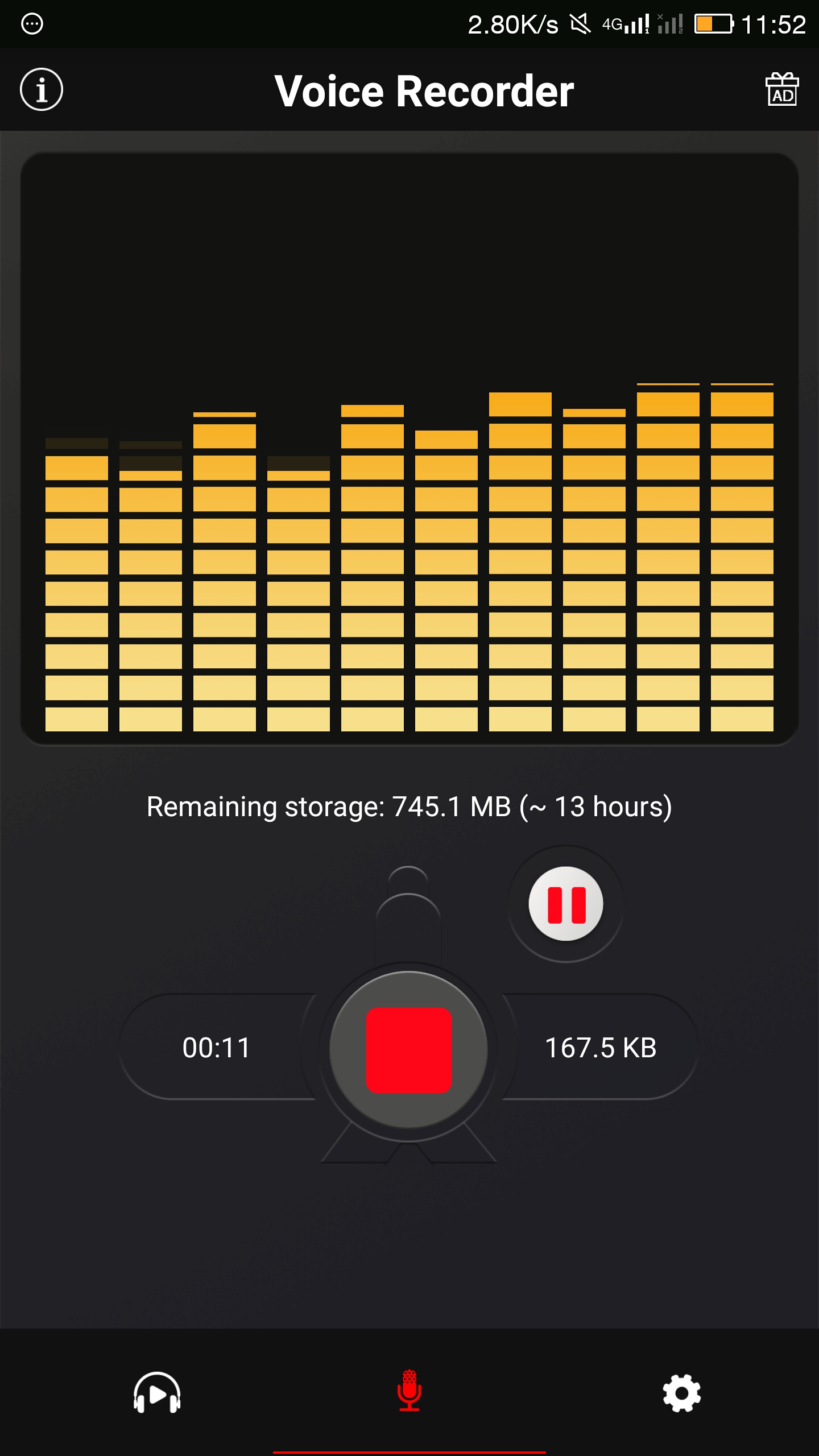 Voice recorder app by Quality Apps has more than 5,000,000 downloads. And its high-quality sound recording totally justifies it. The app allows you to record files in MP3 and WAV format. It also works in airplane mode. The user can edit the file and do necessary changes. One can share the recording through Whatsapp, Email, Bluetooth, Google drive and other apps. Also, the recordings can be paused in the middle and resumed later. All these features and much more make this app one of the best voice recording apps.
2. Easy Voice Recorder by Digipom:
Developed by Digipom, Easy Voice Recorder enhances the experience of Voice Recording and makes it suitable for everyone. The app records high-quality audio and even supports Android wear. The voice recordings can be shared through SMS, Email and different apps. 'Noise Suppression' and 'Echo Cancellation' option makes it easier to give best results. While the free version comes with such features, the Pro version gives many more options. Such as recording through a Bluetooth microphone, Stereo, Skip silence, Volume boost, etcetera. Both of the versions are available in Google Play.
3. Hi-Q MP3 Voice Recorder
Hi-Q MP3 Voice Recorder is also a reliable voice recording app for Android. The app is feature packed and offer several customization options. The app is simple and easy to use. Recordings are saved in MP3 files but you can change it to record in WAV, OGG, M4A, and FLAC formats. It also has an option for automatic upload of recordings to Dropbox and Google Drive. There is also an option to keep a home screen widget for quick start, pause and resume recording. Depending on the device, you can select the front microphone or back microphone if you wish.
4. Parrot Voice Recorder
Parrot Voice Recorder is a free voice recorder app that lets you record and share audio from your phone in few taps. The app comes with easy options to start recording voices, audio, phone conversations in good quality. After the recording, you can also play the recorded audio in full waveform. Then you also get options to touch and drag the waveform to specific timing in your recording.
There is also a Pro version of the app that comes with call recording option along with Scheduled Recordings and Cloud Backup.
5. Voice recorder by Green Apple Studio: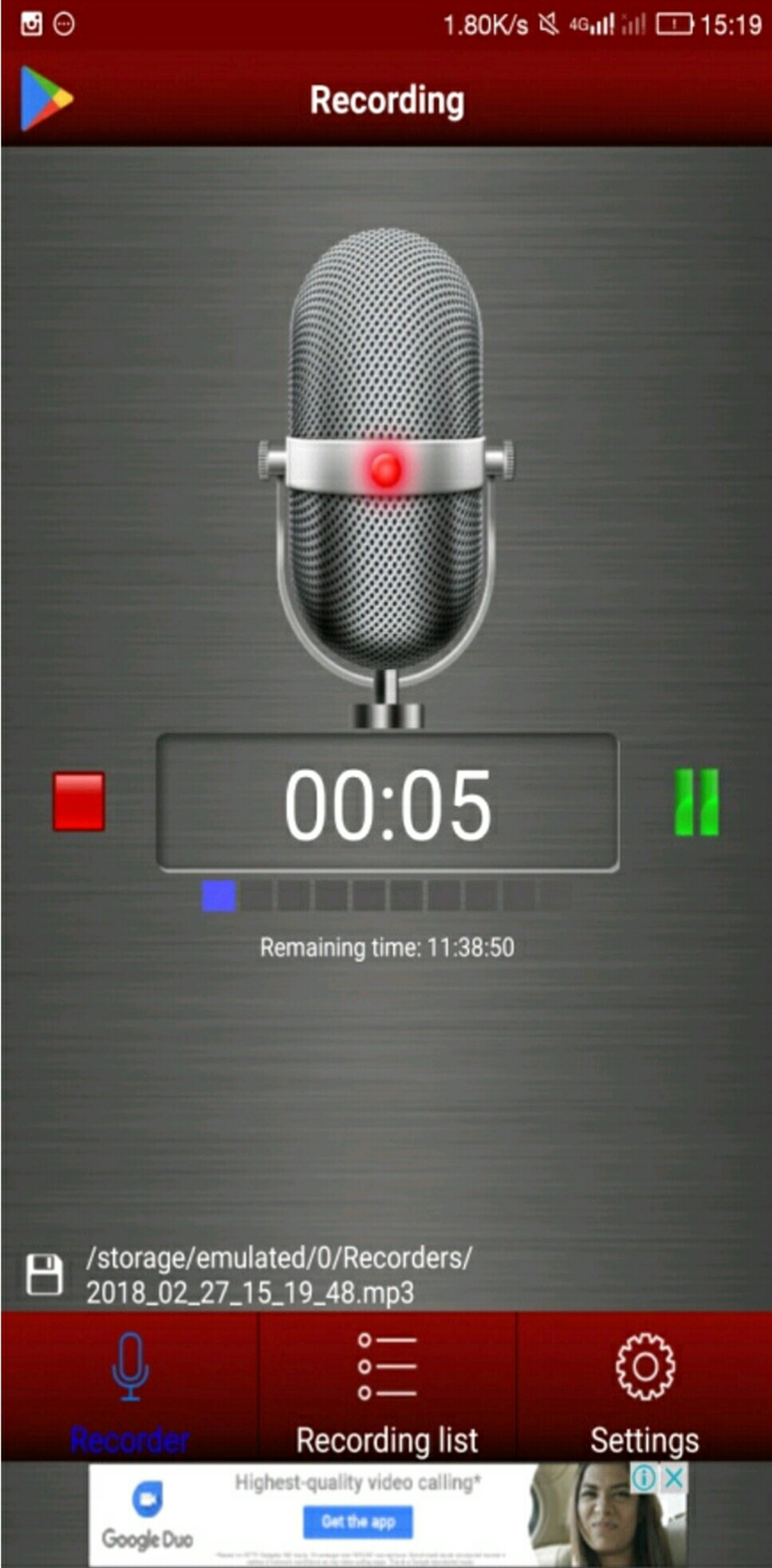 Voice recorder by Green Apple Studio offers HD quality voice recording feature. The simple interface and easy to use element work as its USP. The files can be saved in both MP3 AND Ogg format. The recordings can be paused and resumed. They can also be recorded when the display is locked. Along with that, the live audio spectrum analyzer helps to edit and improve the audio. The timer monitors the recording time. Though the app does not support call recording, it still provides all the required features.
6. Voice Recorder by Splend Apps:
Offered by Splend Apps, Voice Recorder app is loaded with amazing features. It is simple to use. Users can record notes and memos, lectures and audios with utmost ease. The files can be saved in MP3, PCM, AAC, and AMR format. Changeable bit rate from 32 Kbps up to 320 kbps ensures high-quality audio. Users can also edit the recording and rename it. The app has the option to share the recordings through Email, Whatsapp, and other apps. Not only that, one can also set the recording as ringtone, alarm or notification sound. The app is available for free on Google Play.
7. Voice Recorder by Recorder and Smart apps: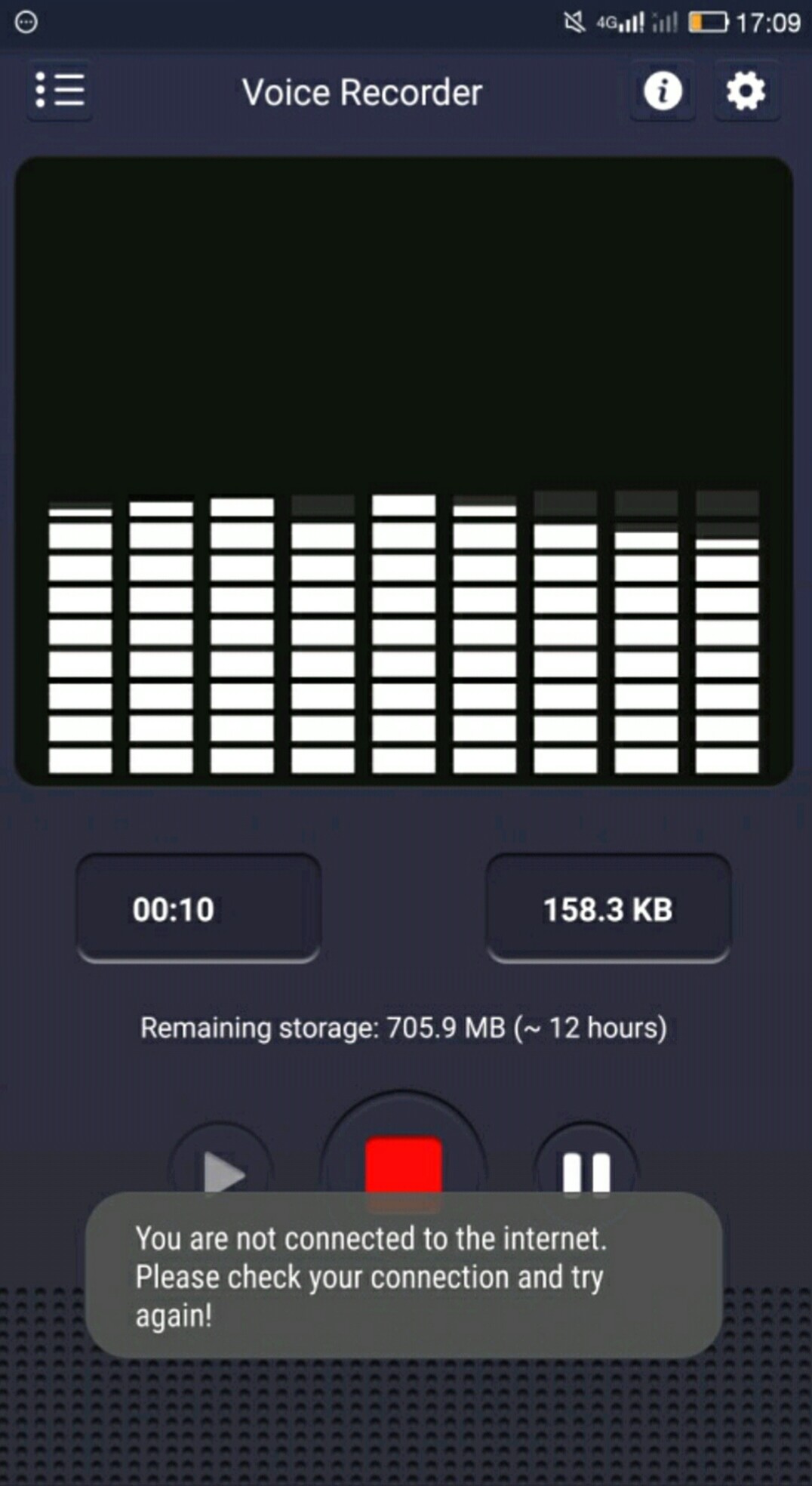 Voice Recorder by Recorder and Smart apps makes sure that the user gets the best of everything. The user-friendly interface is one big USP. It gives high-quality voice recordings that can be saved on both internal storage and SD card. The app records even if the display is off. The user can trip, copy and add effect to the recorded audio. They can also share it with Whatsapp, SMS, Facebook etcetera. The files are saved in MP3 format. The recording can be paused and resumed.
Read More: Best App Lock Apps for Android
These are the 5 best voice recording apps for android. You can use them in your lecture while taking notes or use them in your office meeting. They are easy to use and have a good user interface. You don't have to buy a voice recorder from Amazon or Flipkart anymore. Your smartphone has all the capabilities of recording audio.
Do share your experience with us after using one from this list. Also, do tell us if you know any other voice recording app that has better capabilities as compared to these apps.